Delicious and Healthy Top 12 recipes of 2016, give them a try and they might become one of your favorites.
Happy New Year and welcome to 2017, but before we forget about 2016 entirely, I want to share 12 of the top recipes of 2016. These were some of the most shared and made recipes in 2016 and they can be favorites in 2017.
Shaved brussels sprouts thinly sliced pears with a mix of parsley. This simple Pear-Brussels Sprout Salad is fresh, crisp and full of flavor.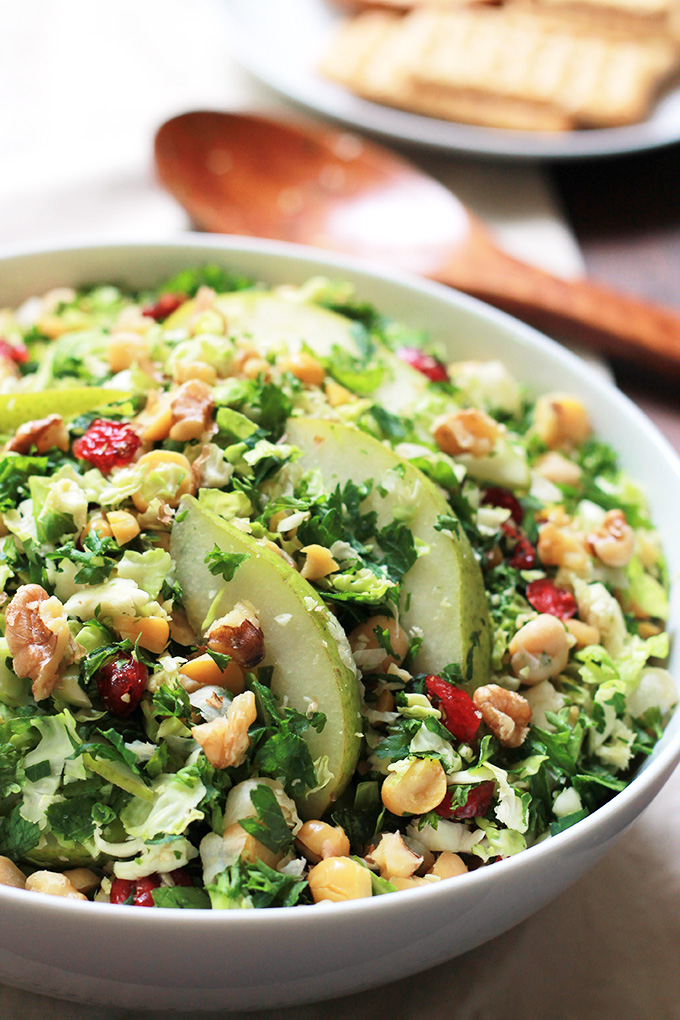 Un-Cheesy Potato Broccoli Soup
Rich and hearty, this Un-Cheesy Potato Broccoli Soup is full of flavor and comes together in minutes!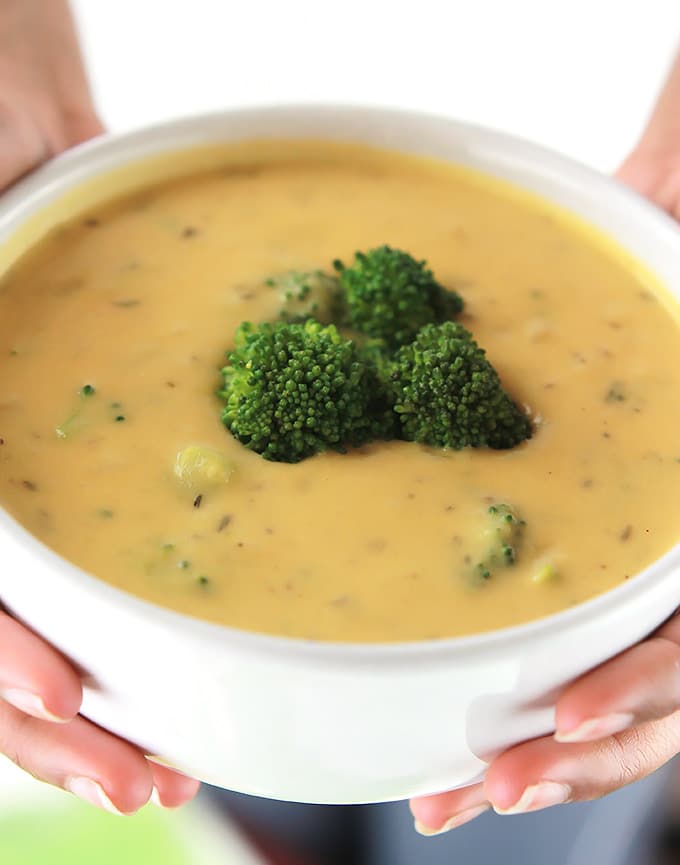 The tender bite of Farro, sweetness of Strawberries and the earthiness of fresh basil makes this Strawberry Basil Farro Salad the perfect combination of sweet and savory.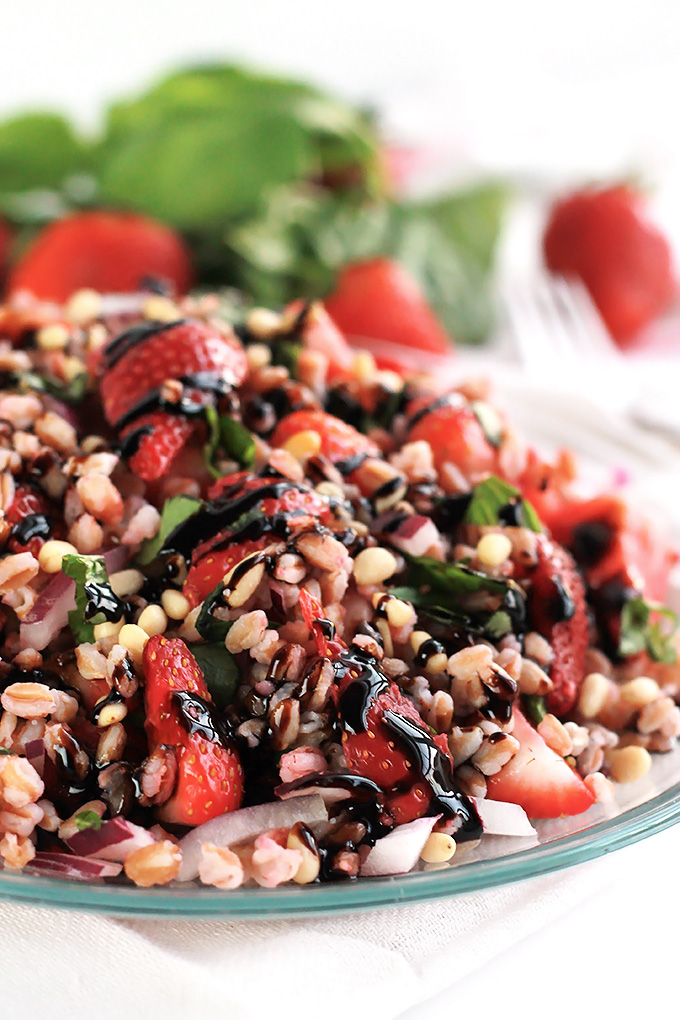 My Dukkah Recipe with Homemade Herb Bread
A delicious, aromatic blend of nuts, seeds and spices. Perfect for snacking or cooking. I served my Dukkah recipe with my Homemade Herb Bread as a bread dip.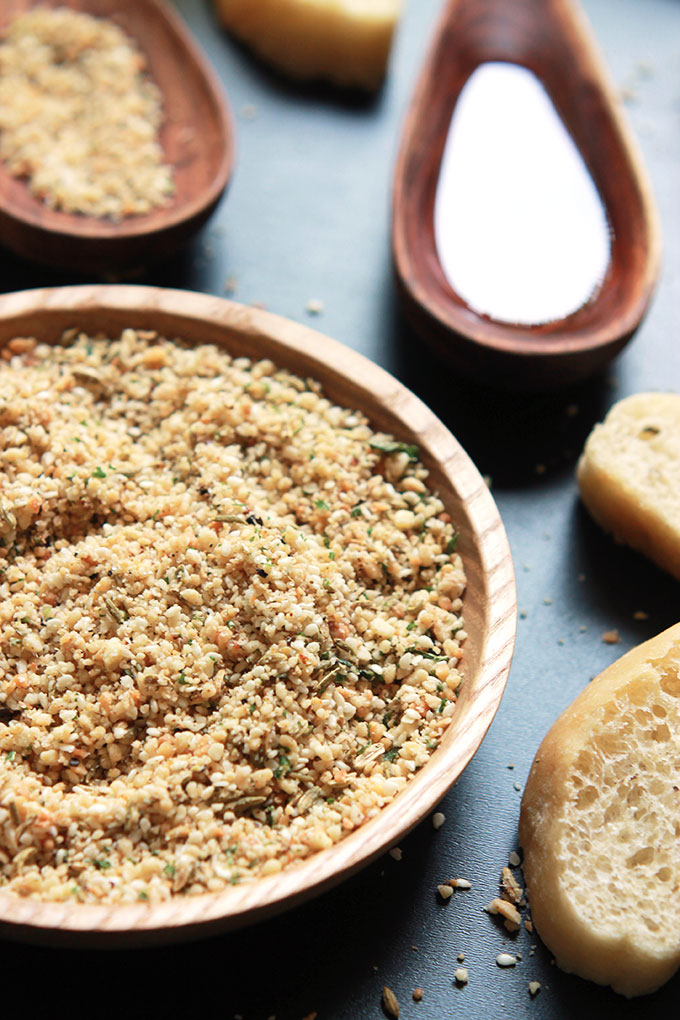 Roasted Grapes With Burrata Cheese Toast
Simple and simply delicious, this Roasted Grapes with Burrata Cheese Toast recipe is perfect for those impromptu gatherings. Toast, softly melted Burrata, roasted grapes and a drizzle of agave or honey, so easy.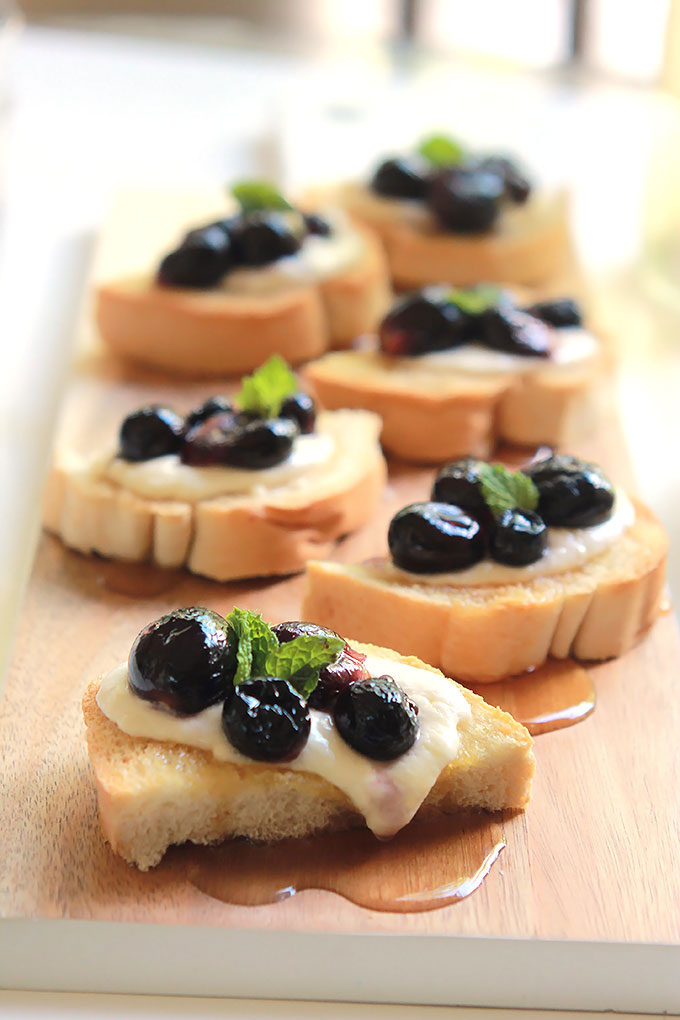 Apples, cinnamon and brown sugar! Flavors that filled my favorite childhood breakfast, stove-top oatmeal. Today these same flavors are part of my new favorite make ahead breakfast, Apple Cinnamon Baked Oatmeal.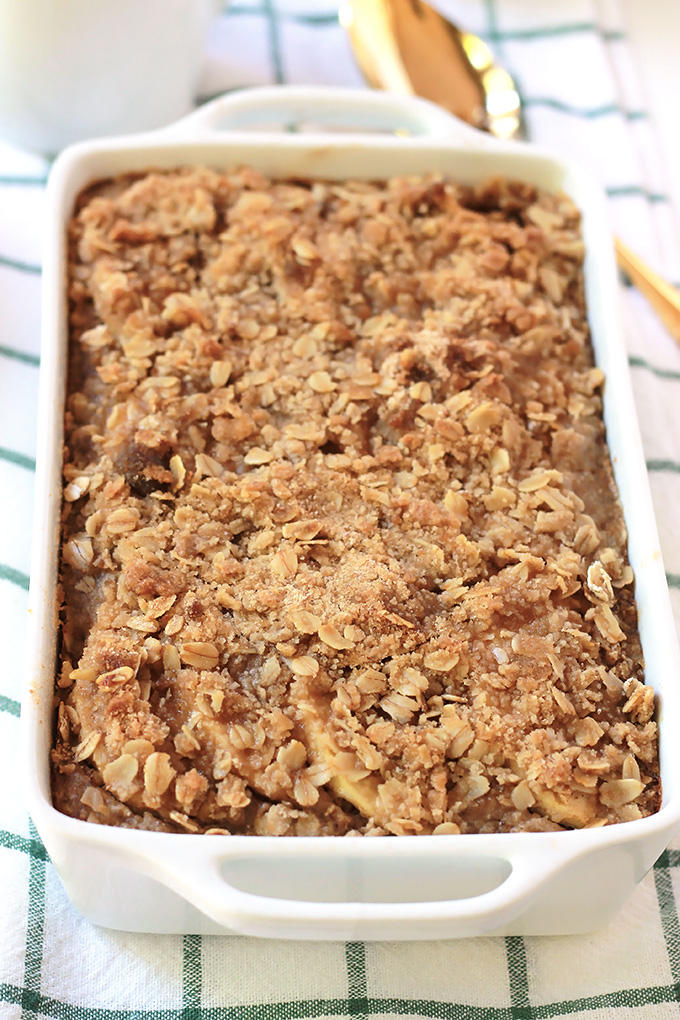 Simple, easy and delicious - Roasted Tomato Avocado Toast. Creamy Avocado mash, sweet roasted tomatoes, drizzled with balsamic glaze, it takes toast to a whole new level.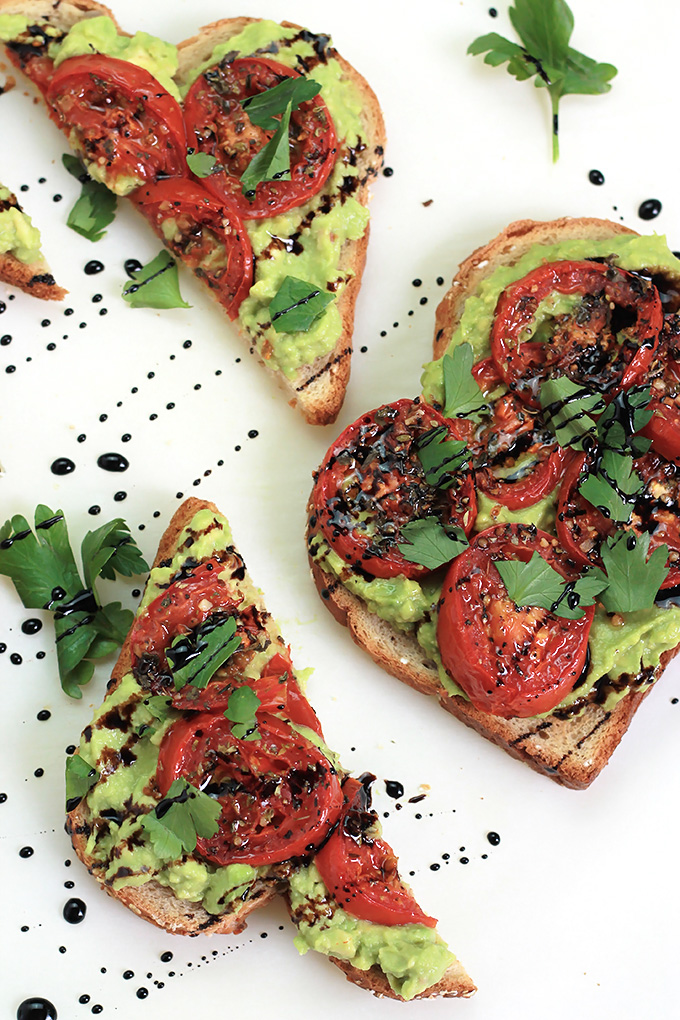 Sparkling Strawberry Shrub - Sweet, tart and delicious combination of strawberries, turbinado sugar and apple cider vinegar. If you like fermented drinks like Kombucha you're going to love Shrubs.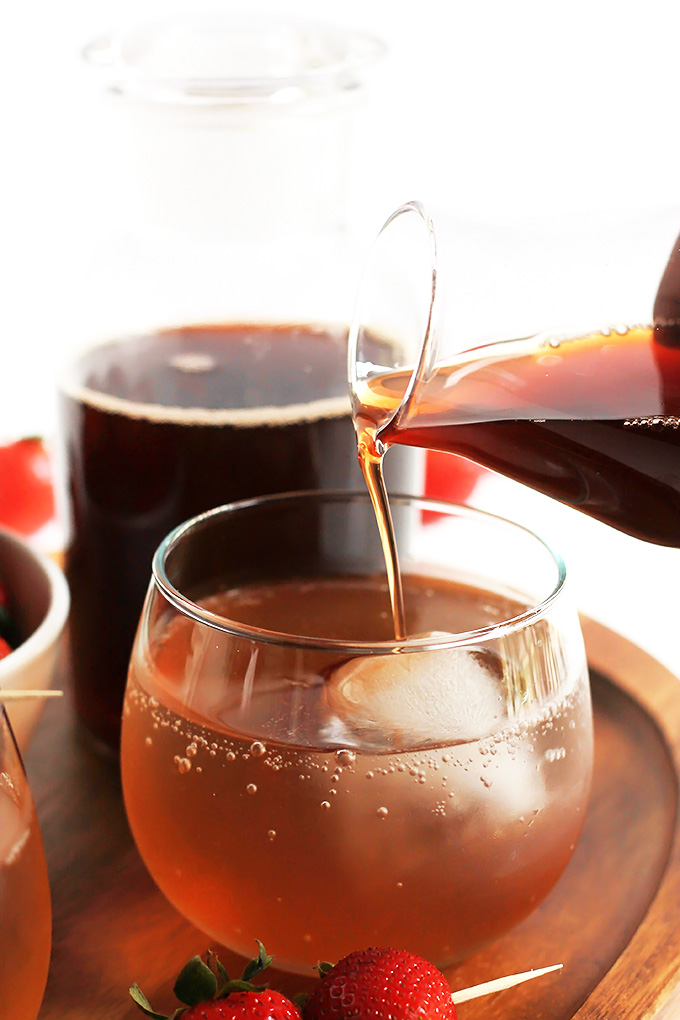 This Blackberry Balsamic Glaze is rich, smooth and creamy, lightly sweetened with maple syrup and loaded with plump juicy blackberries. Delicious on just about anything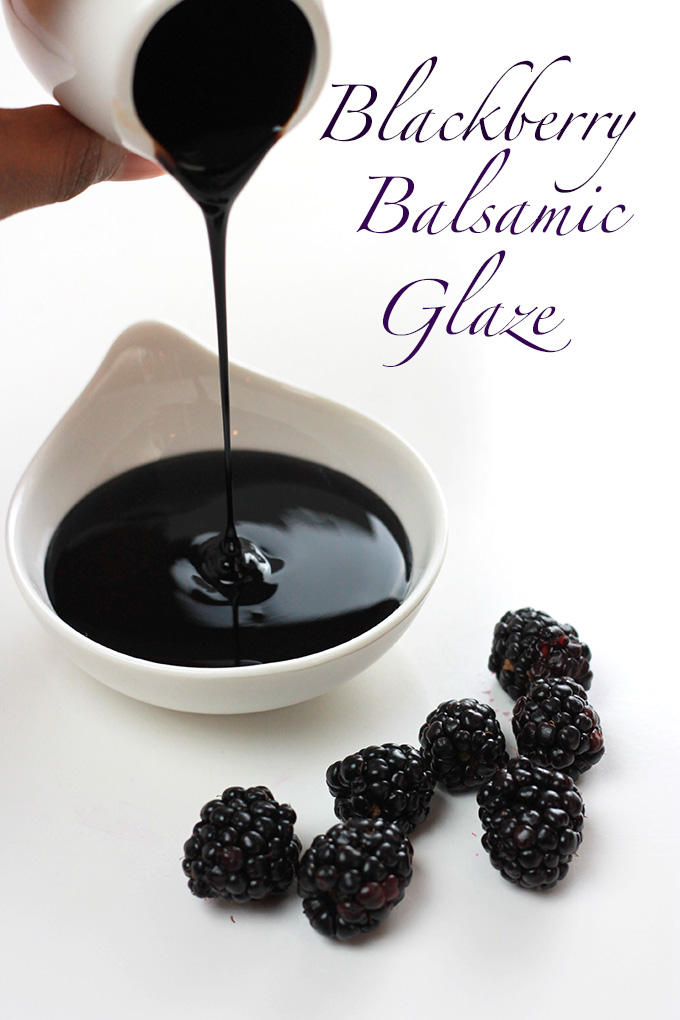 Healing Turmeric Golden Juice - A healthy anti-inflammatory drink you and your body deserves. Turmerics anti-inflammatory properties are amazing and can help in healing a long list of nagging health problems.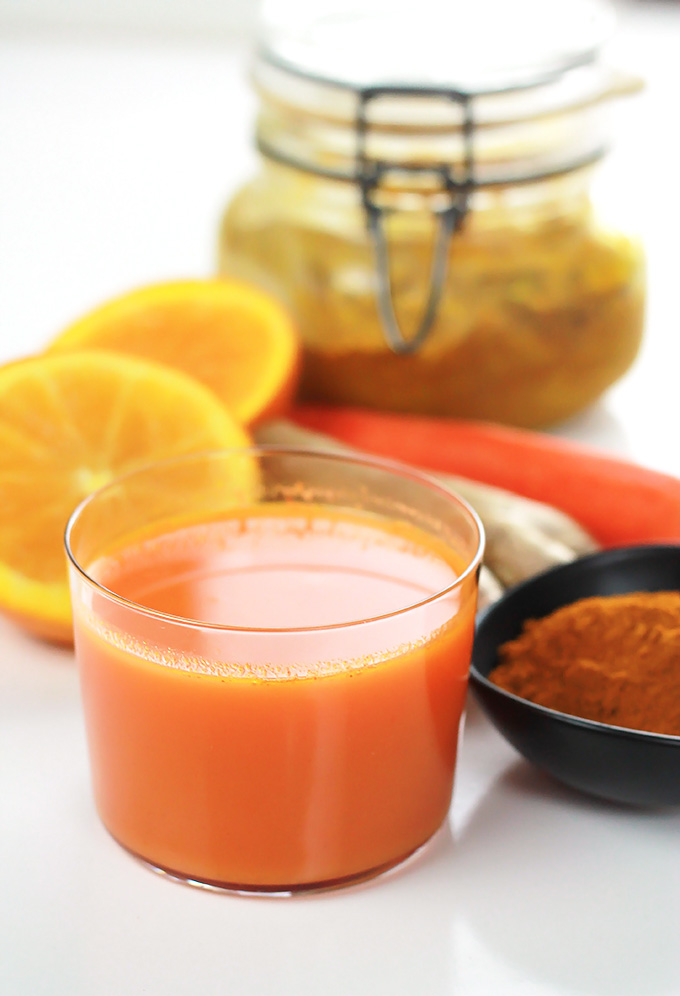 Almond Butter Apple Cinnamon Toast
Think Cinnamon toast, but with almond butter, apple slices a touch of sweetness from an almond date crumble and a final drizzle of agave. Almond Butter Apple Cinnamon Toast is my twist on an old after-school favorite.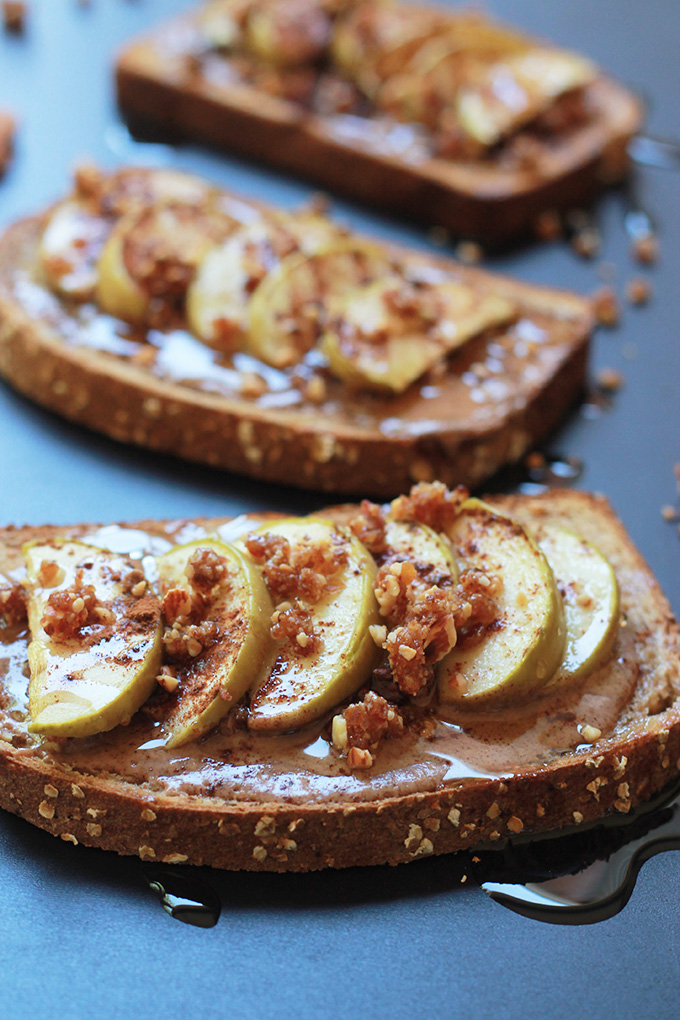 Spicy Ramen Vegetable Stir-Fry
Loaded with hearty portobello, peppers, onions and broccoli, this Spicy Ramen Vegetable Stir-Fry is quick and easy and comes together in under 30-Minutes.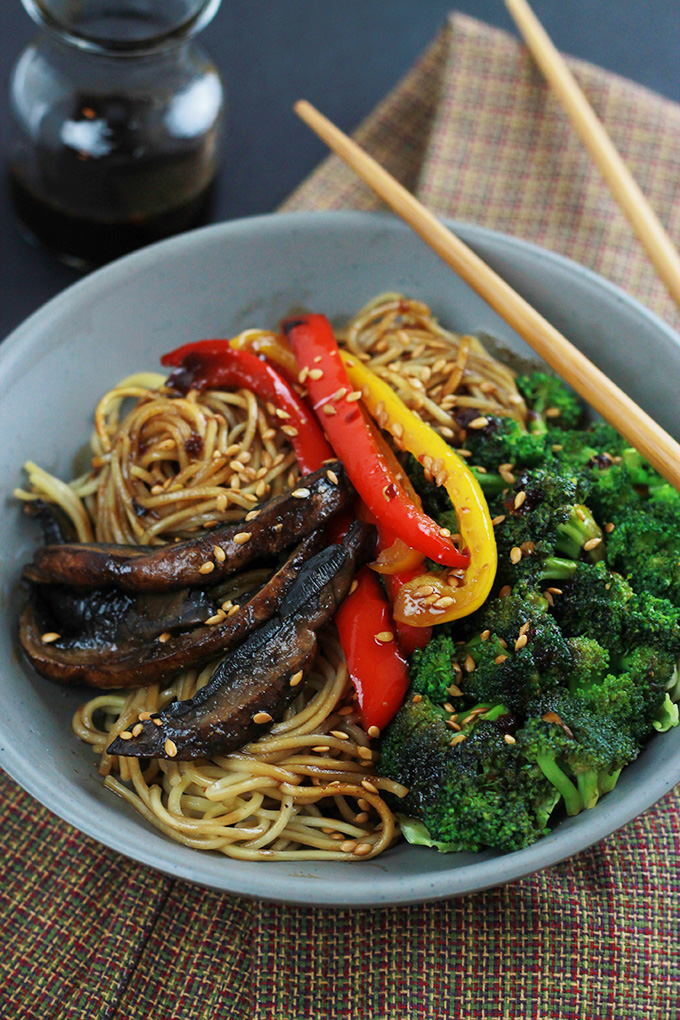 Enjoy these Top 12 recipes of 2016 and have a wonderful, tasty 2017!