Simple, easy and delicious – Roasted Tomato Avocado Toast. Creamy Avocado mash, sweet roasted tomatoes, drizzled with balsamic glaze, it takes toast to a whole new level.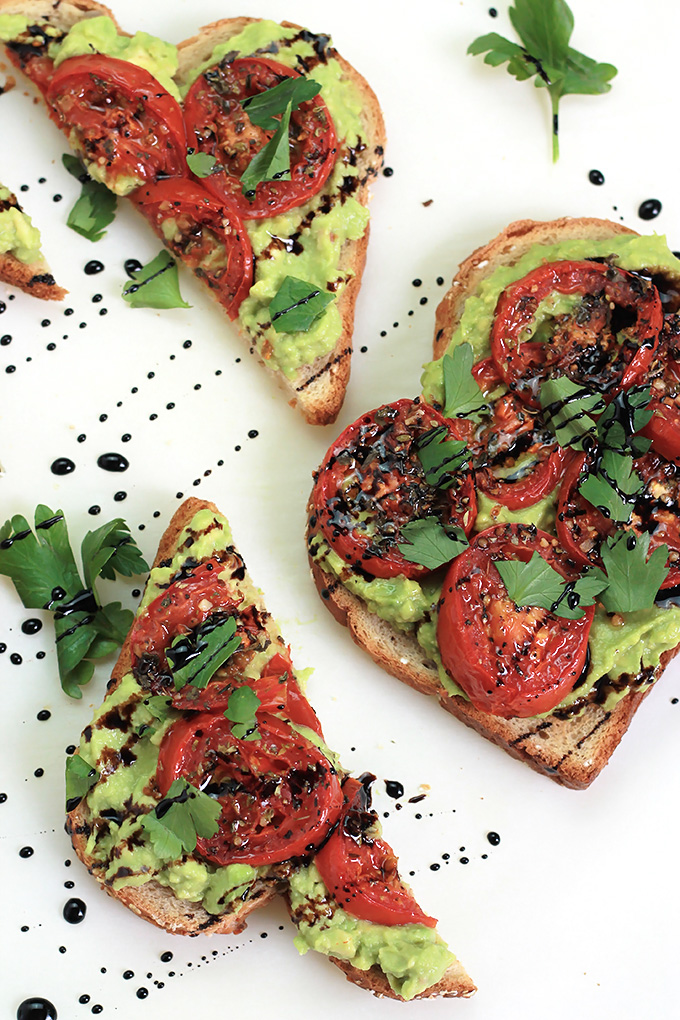 Can you believe I have never had avocado toast? Yeah, never. Well, I put an end to that nonsense with this Roasted Tomato Avocado Toast.  How crazy is it that something so simple and easy is so delicious,with healthy fat, and I have never tried it!
I think because toast is typically served for breakfast, most of the recipes I've seen have been for breakfast. But breakfast doesn't have the exclusive, have it whenever you want, breakfast, lunch or dinner. I had this deliciousness for a late afternoon snack.
I started by slicing and roasting some roma tomatoes 15 to 20 minutes. If you're in a hurry, you can totally skip this step and just use fresh sliced tomatoes. But there is something about a perfectly seasoned roasted tomato that oozes goodness.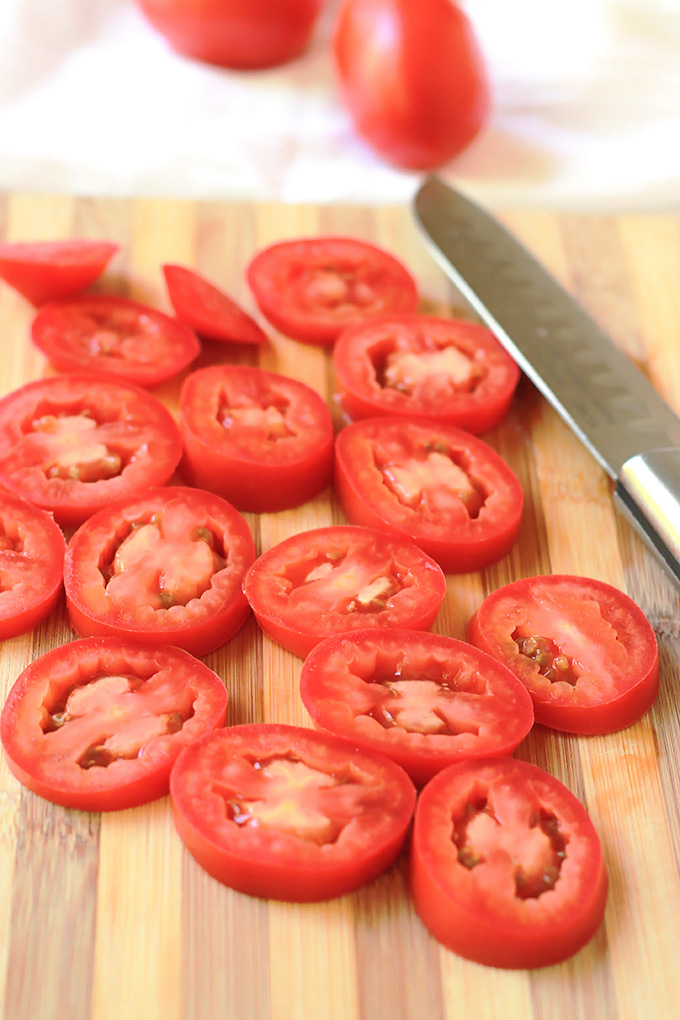 Something I have to share about the browing of the avocados, it's beat to use lime instead of lemon to slow the oxidation. When I use lime juice the avocado stay nice and green, whereas with the lemon it starts to oxidize after a few hours.  I'm not sure why, but it works for me.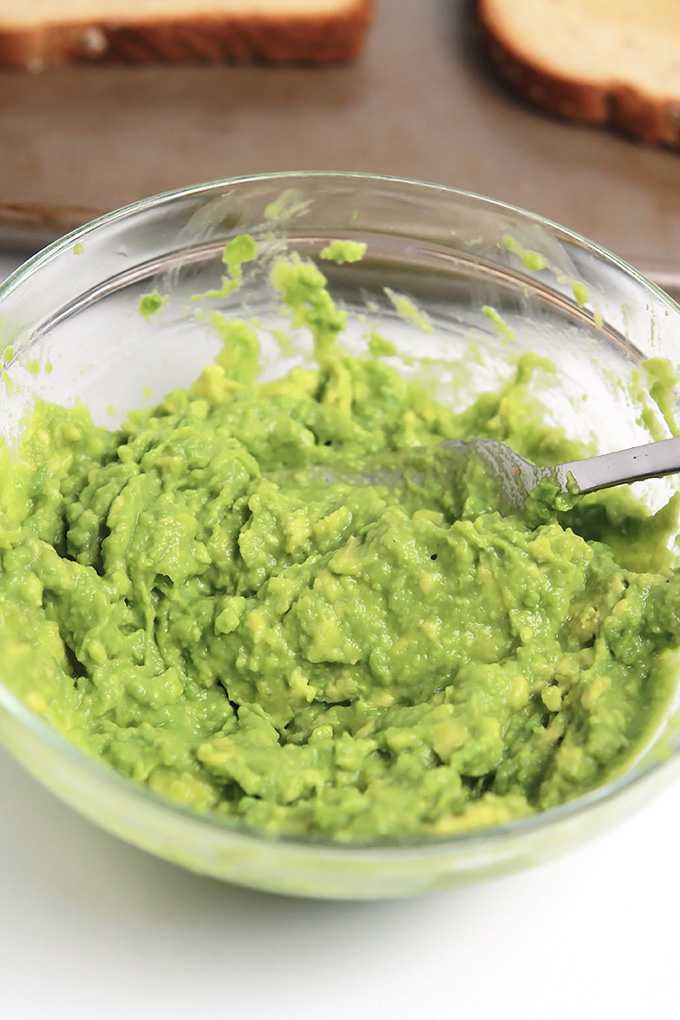 Drizzle with balsamic glaze and garnish with flat leaf parsley and red pepper flakes before serving. Oh my gosh this is so delicious!!!
I'm not sure who started this delicious trend, but I'm glad they did and I'm glad I finally gave it a try.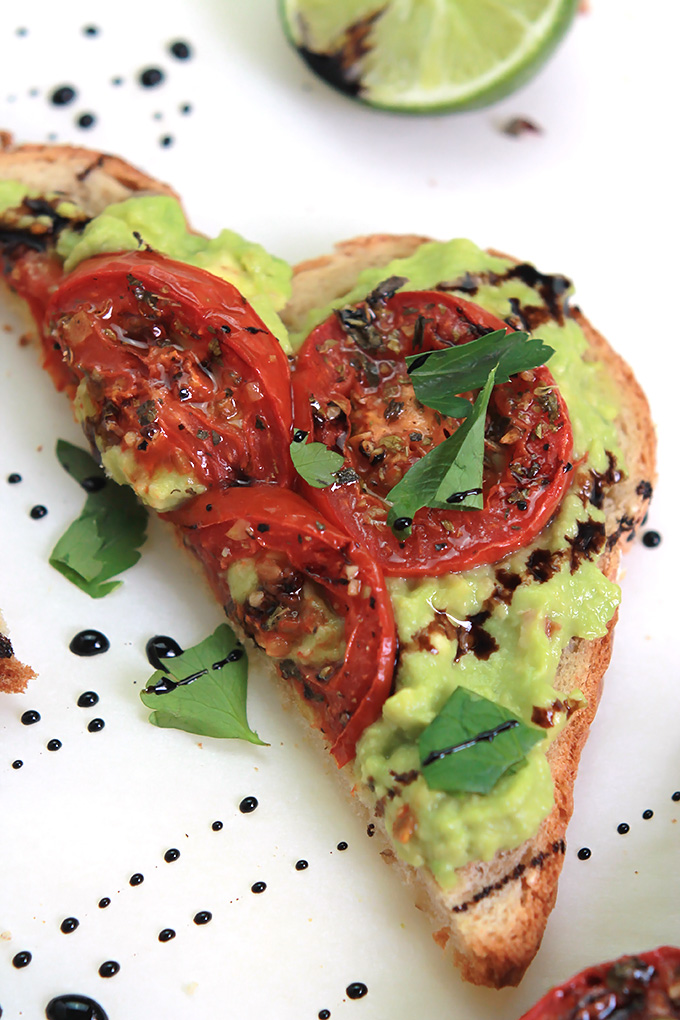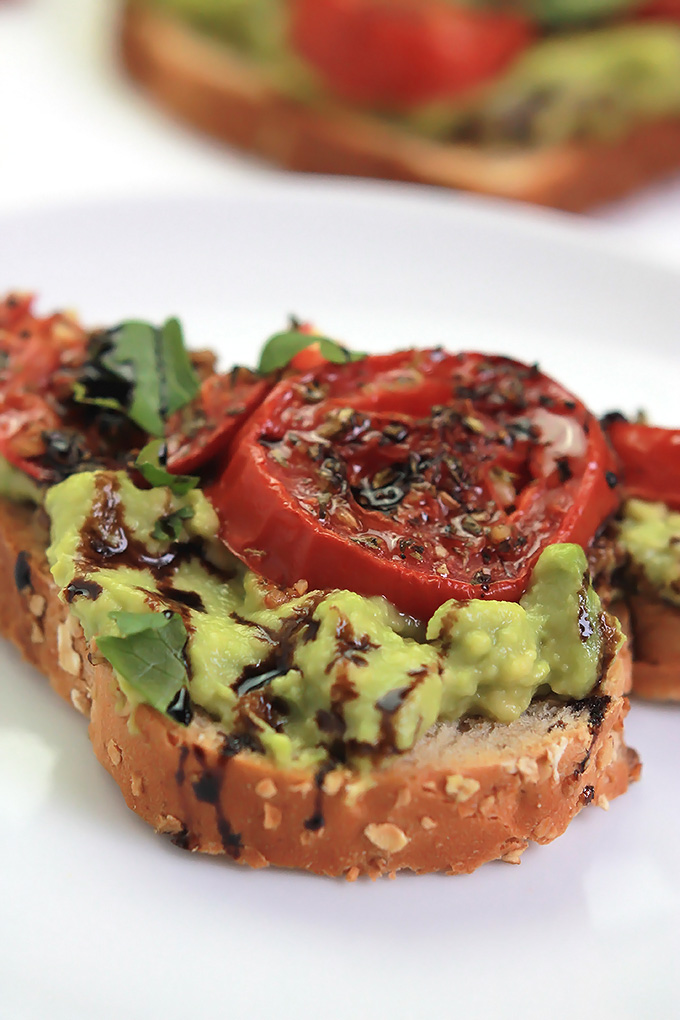 [tasty-recipe id="9760″]
If you make this recipe or a version of it, take a picture and share with me on Instagram, tag it #thewholeserving or leave a comment below. I'd love to see or hear about your version of this Roasted Tomato Avocado Toast.