Loaded with hearty Portobello, peppers, onions and broccoli, this Spicy Ramen Vegetable Stir-Fry is quick and easy and comes together in under 30-Minutes.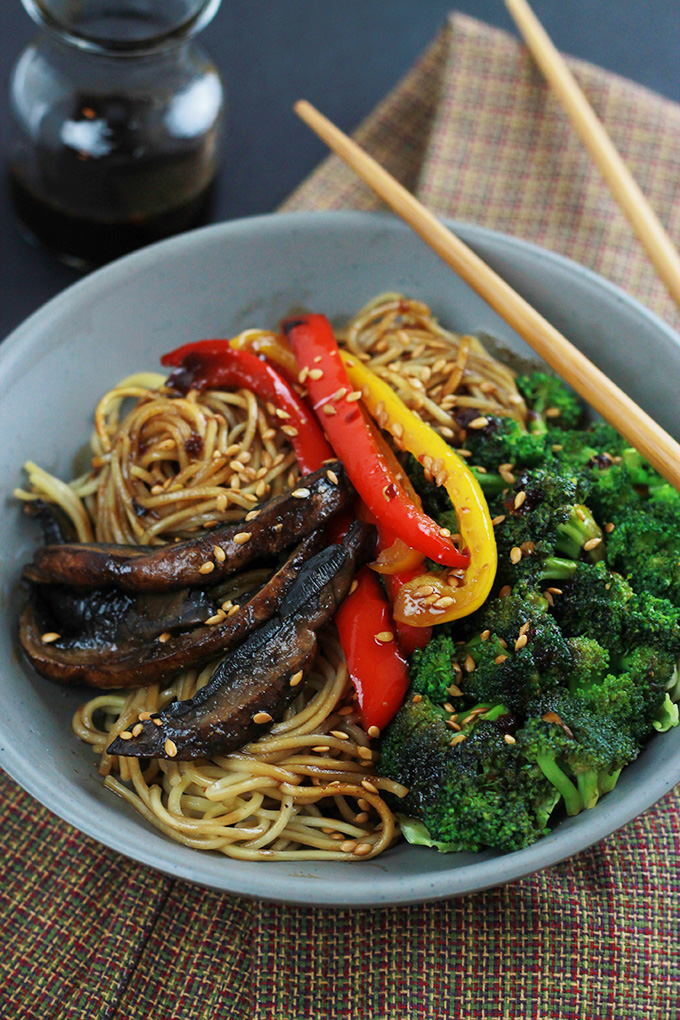 I'm someone who gets really excited about finding bargains. When I come across a great find in fashion, jewelry or shoes I want to wear it, so I'll find a way to work it into my wardrobe.
Well the other day I found a bargain of a different kind, a grocery store bargain. Organic ramen noodles only $1.69 each on clearance. But this wasn't the ramen in the square package from my college days, that I actually ate uncooked as a crispy snack. I stocked up!  Now I had to come up with a way to fit into my weekly menu, which was really easy.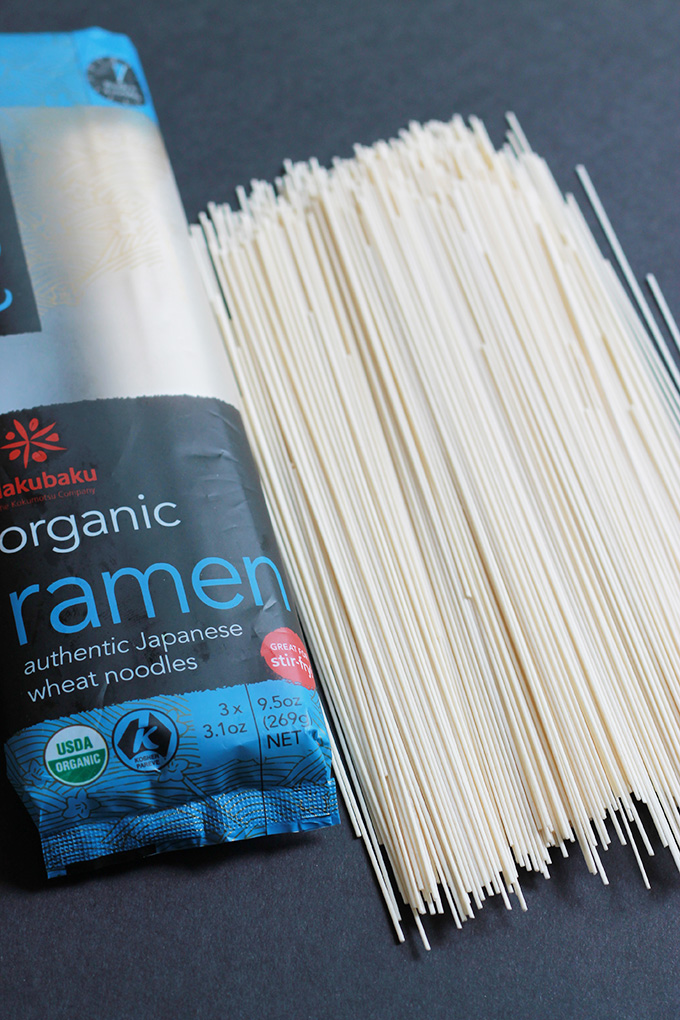 I simply used what I had on hand in my fridge, which were portobello mushrooms, super hearty with a meaty feel, peppers, onions and broccoli. The other important ingredient is the sauce.  You've got to use a good tasty sauce to bring it all together. I used my Vegan Teriyaki Sauce which has a bit of a spicy kick. This Spicy Ramen Vegetable Stir-Fry is oh so quick and easy.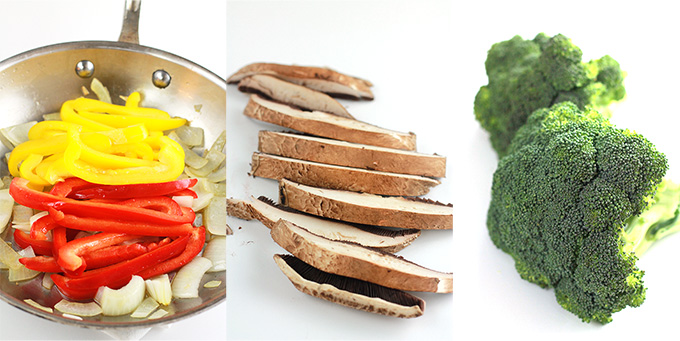 What's nice about this dish is that you can totally make it with your favorite veggies and sauce, so versatile. Happens to be a good way to clean out your fridge. And did I mention that it's super quick. Boil, chop, sauce, eat.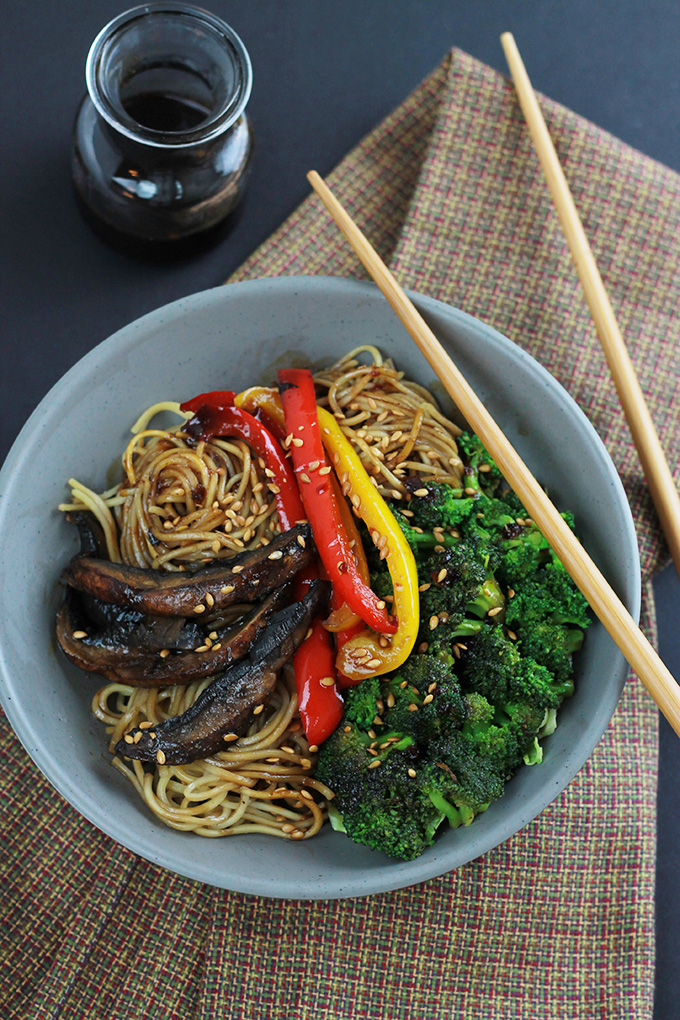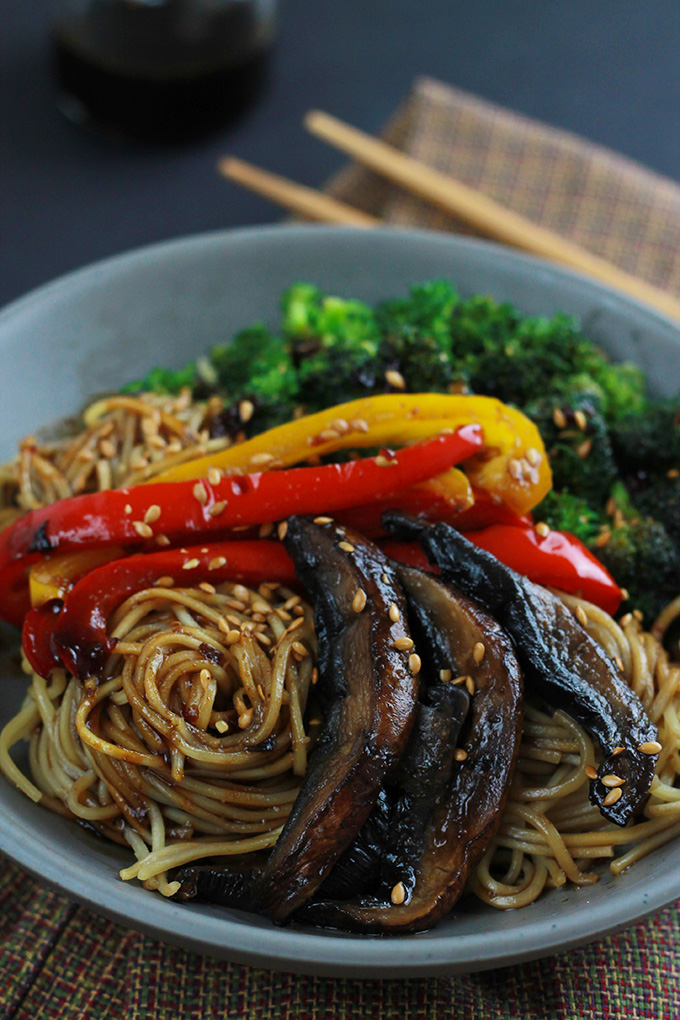 [tasty-recipe id="9772″]
If you make this recipe or a version of it, take a picture and share with me on Instagram, tag it #thewholeserving or leave a comment below. I'd love to see or hear about your version of this Spicy Ramen Vegetable Stir-Fry.