Think Cinnamon toast, but with almond butter, apple slices a touch of sweetness from an almond date crumble and a final drizzle of agave. Almond Butter Apple Cinnamon Toast is my twist on an old after-school snack favorite.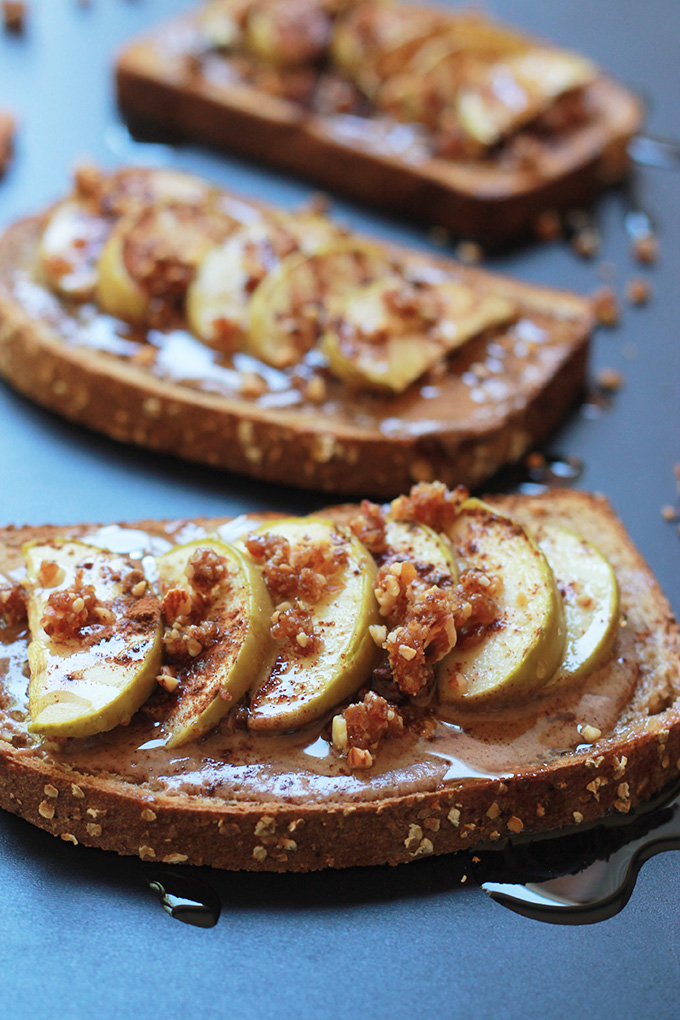 As a child my siblings and I used to enjoy cinnamon toast as an after-school snack. This is a new twist on that old favorite.
This isn't your old school cinnamon toast, I added almond butter, sliced apples and a tasty almond date crumble. This toast takes cinnamon toast to a whole new level. There is however another difference from the cinnamon toast of my younger days. There's no white sugar mixed with the cinnamon, I used dates and agave as sweeteners.
I'm trying to reduce my use of refined sugar, that's why I used dates. I have a big sweet tooth, big and it's hard, so I'm slowly reducing my intake of added refined sugar. If dates aren't your thing you can use the agave only or honey.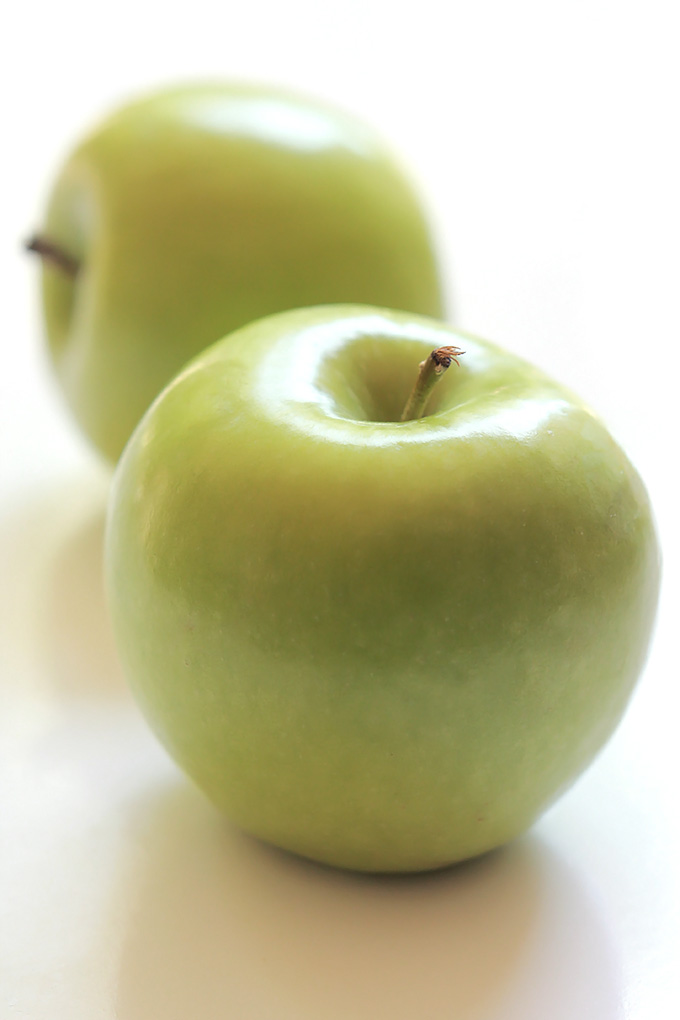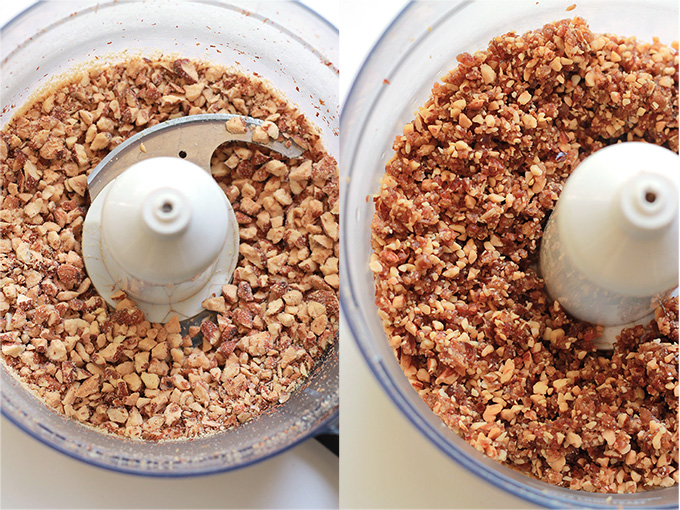 I included a picture of the almonds and dates to show you what it should look like when processing. The first photo is what your almonds should look like before adding in the dates. The second is what you should have after processing in the dates.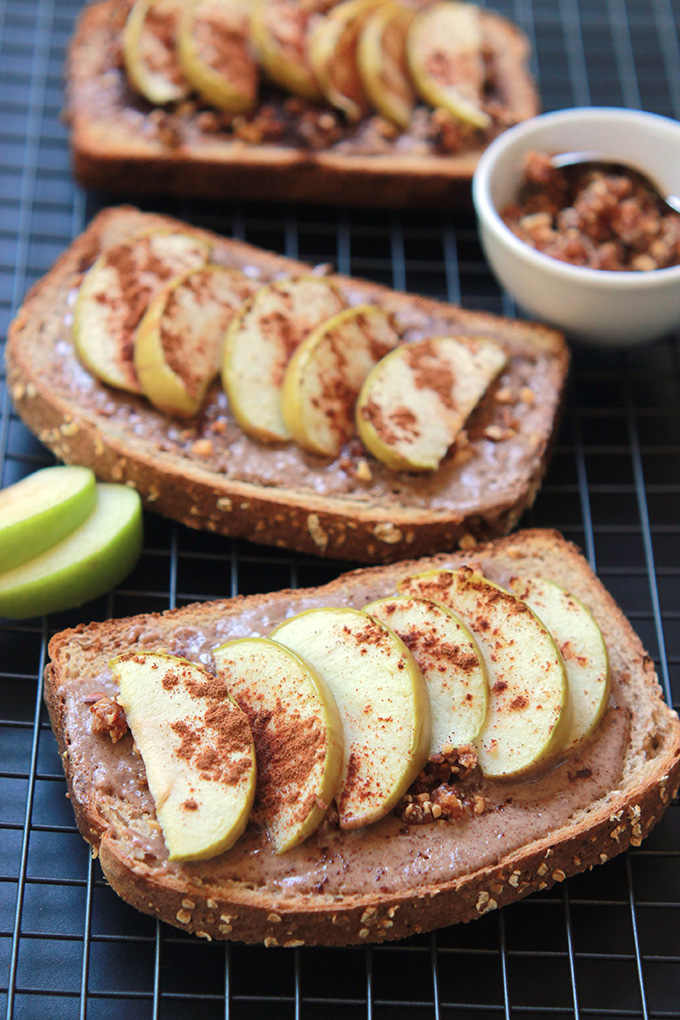 We had cinnamon toast as an after school snack but this Almond Butter Apple Cinnamon Toast makes a filling breakfast as well.  
What were your favorite after school snacks and what kinds of snacks do you give your after schoolers?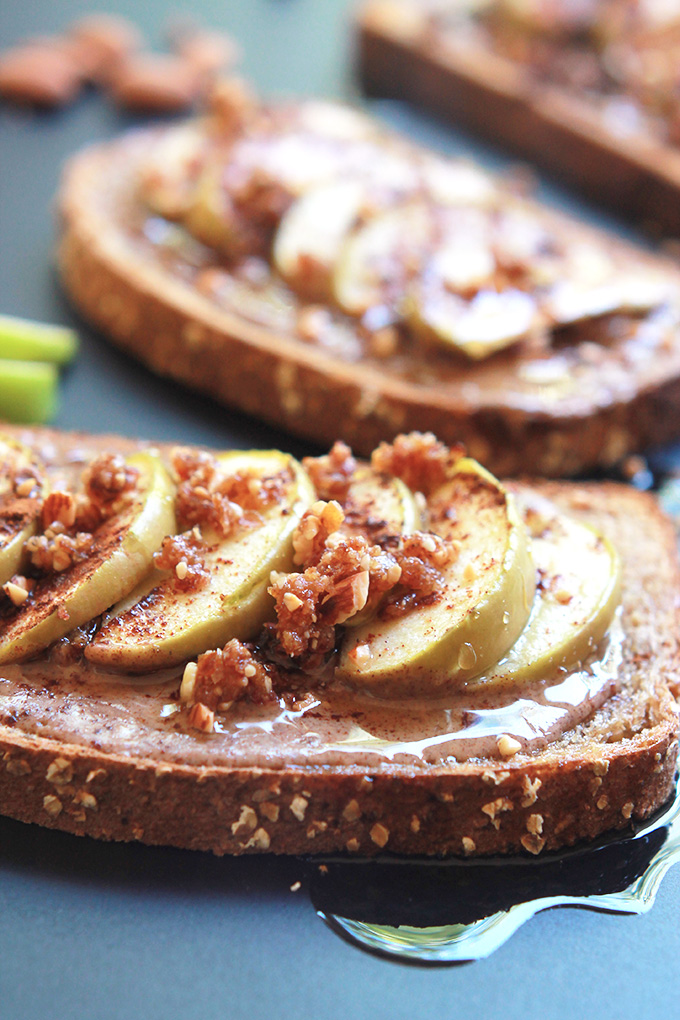 [tasty-recipe id="9806″]
If you make this recipe or a version of it, take a picture and share with me on Instagram, tag it #thewholeserving or leave a comment below. I'd love to see or hear about your version of Almond Butter Apple Cinnamon Toast.