Apples, cinnamon, and brown sugar! Flavors that filled my favorite childhood breakfast, stove-top oatmeal. Today these same flavors are part of my new favorite make ahead breakfast, Apple Cinnamon Baked Oatmeal.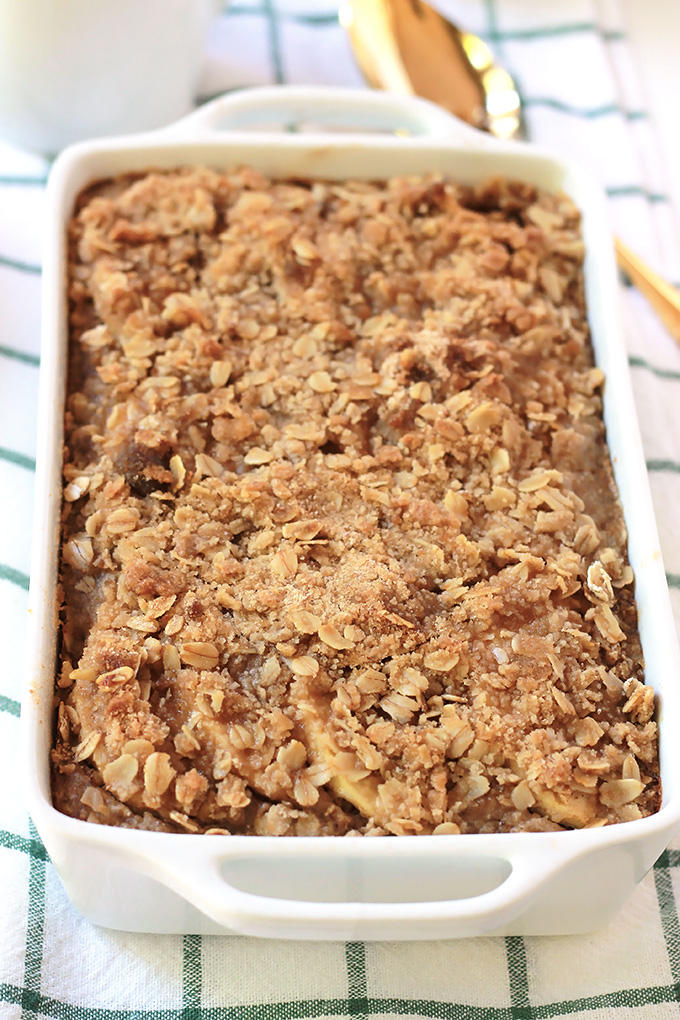 When I was in elementary school my Mother decided to work the 11 to 7 shift at the hospital so she could be home when my siblings and I got home from school in the afternoons.  I loved having my mother at home with us after school, but that meant she wasn't at home in the mornings to make us breakfast.
My father had that job and he had an interesting way of deciding what we would have for breakfast. Whoever made it to the kitchen first, fully dressed and ready for school got to decide what was for breakfast.
On the days I made it to the kitchen first I always asked for oatmeal. So my father would make stove top oatmeal with brown sugar and cinnamon.  Soon there was instant oatmeal packets with brown sugar cinnamon and dried apples. But let's fact it the instant packet is nothing like the stove top version, and even better than stove-top is this baked version. Too bad my father didn't know about baked oatmeal back then, would have saved lots of time.
My daughter Taylor loves oatmeal just as much as I do, so I make this Apple Cinnamon Baked Oatmeal which makes her busy morning less hectic. Taylor actually takes a container of it to school and heats it up after her first class. She doesn't like eating too early in the morning, she says it upsets her tummy, so this works perfect for her.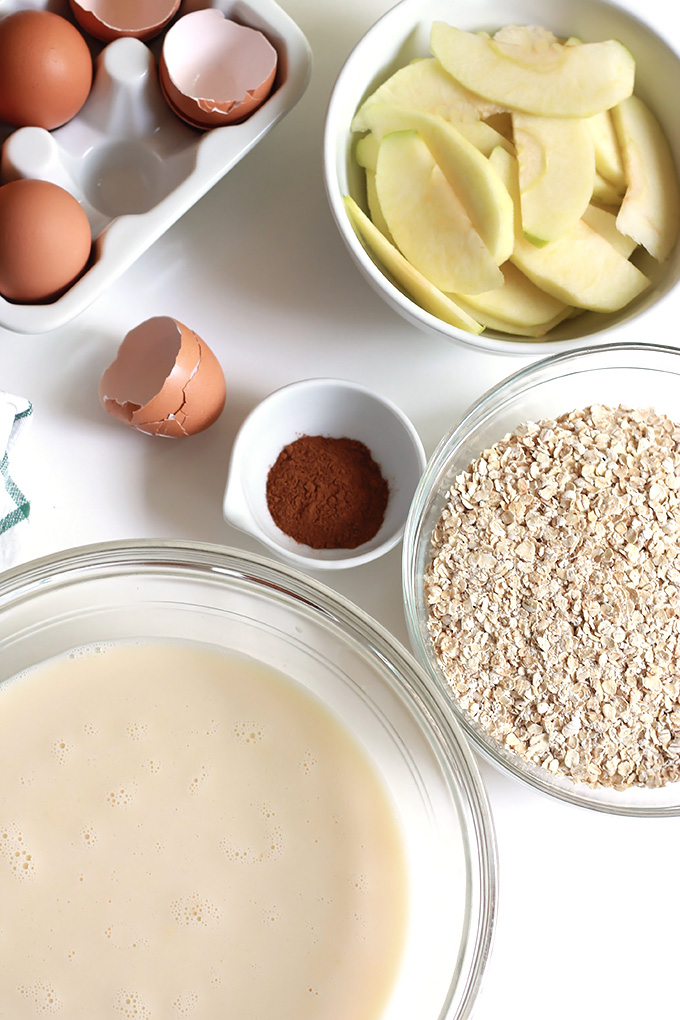 No need to prevent the browning of the apples when baking them with cinnamon and brown sugar.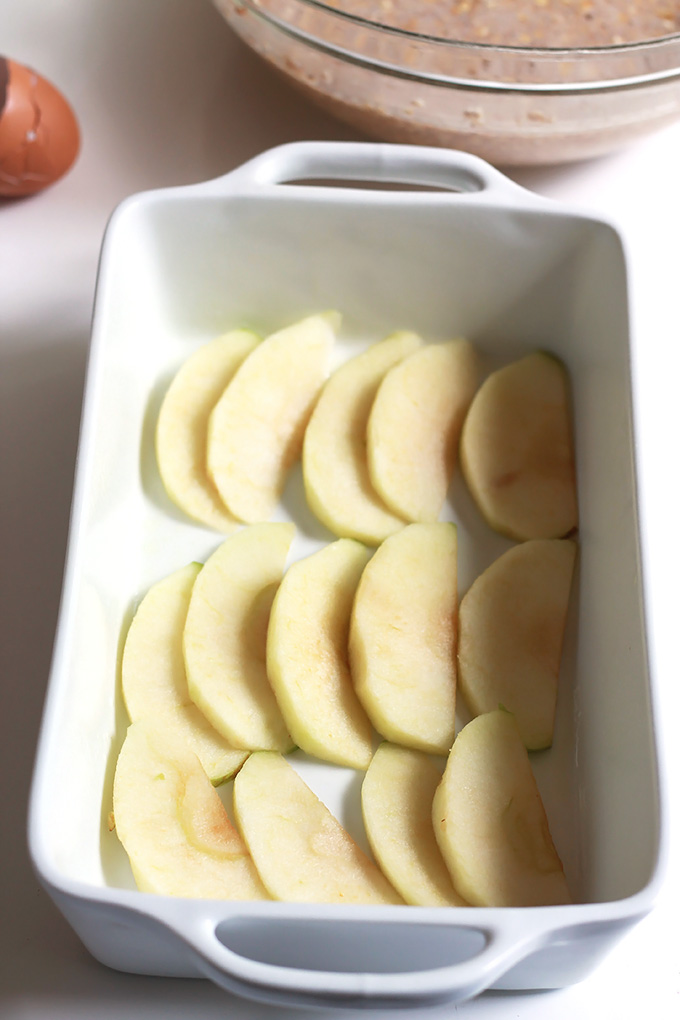 This is a great bake ahead dish, but if you don't get to bake it the night before, you can still have it for breakfast, it's ready in 22 to 30 minutes.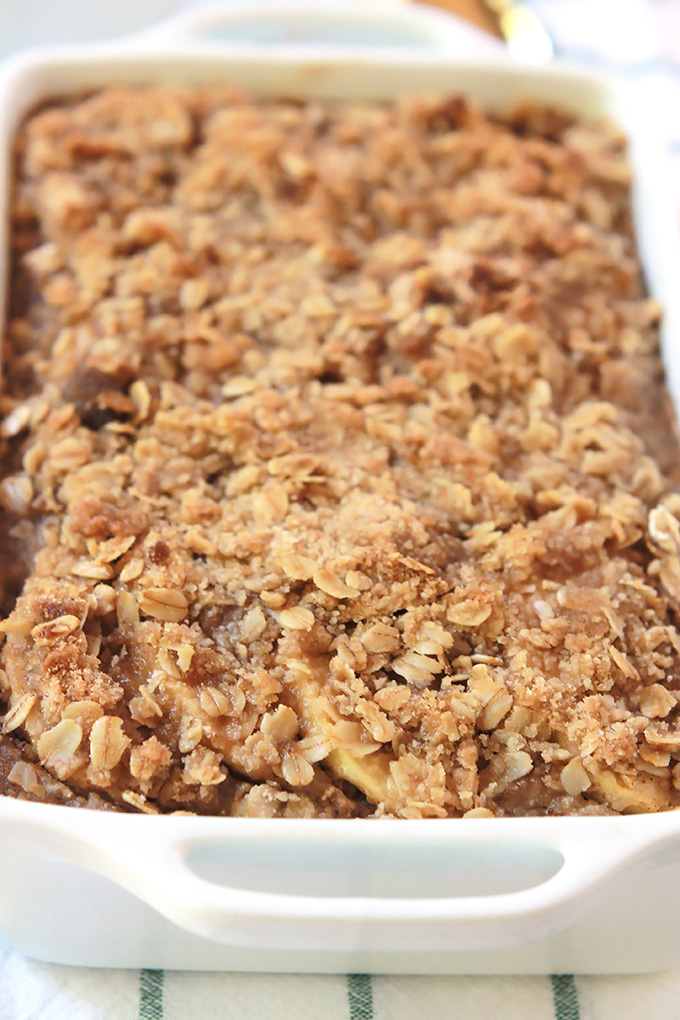 If you want to make it extra special, while it's baking you can make this delicious brown sugar sauce for a finishing touch.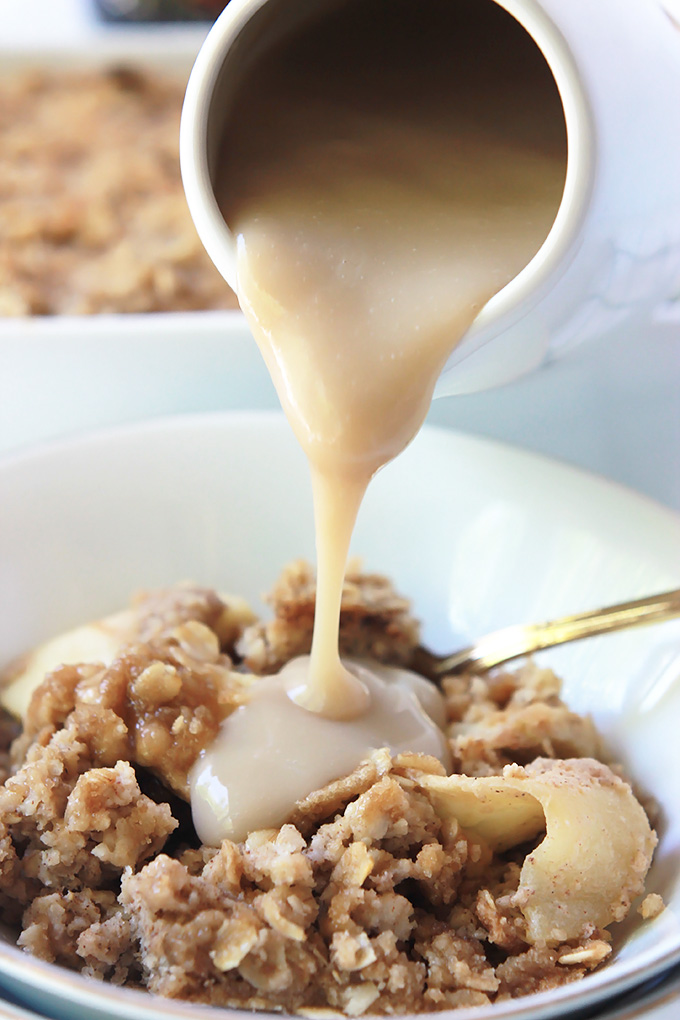 [tasty-recipe id="9595″]
This Apple Cinnamon Baked Oatmeal is not only perfect for busy mornings, it's also perfect for lazy weekend mornings when you are hosting guest.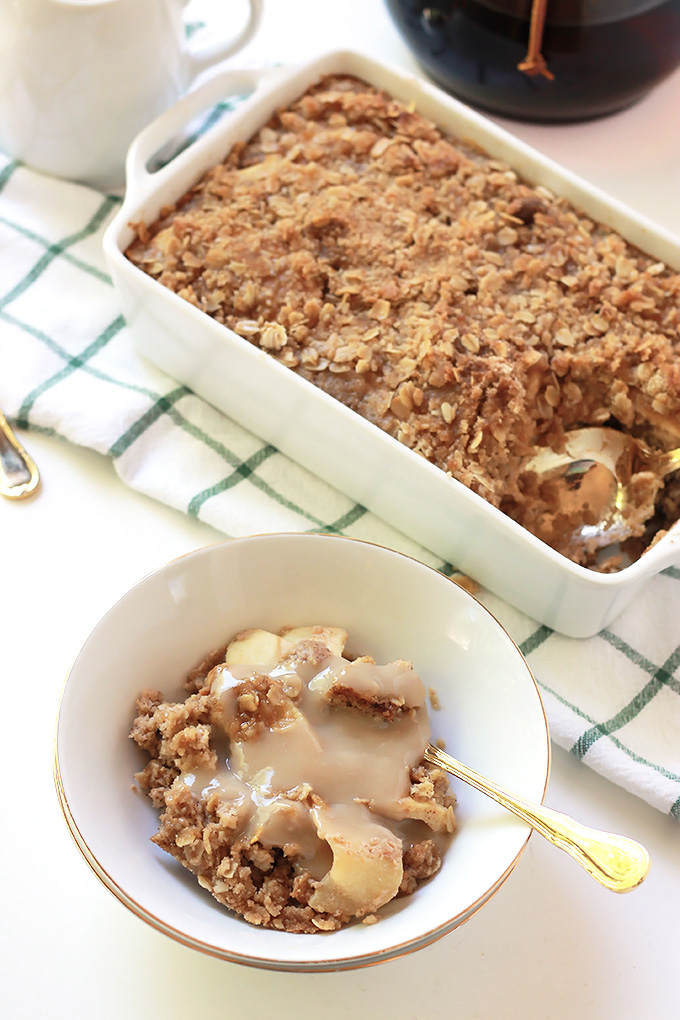 If you make this recipe or a version of it, take a picture and share with me on Instagram, tag it #thewholeserving or leave a comment below. I'd love to see or hear about your version of Apple Cinnamon Baked Oatmeal.
If you like this you may want to give this delicious Cinnamon Spice Granola a try.