Sparkling Strawberry Shrub – Sweet, tart and delicious combination of strawberries, turbinado sugar and apple cider vinegar. If you like fermented drinks like Kombucha you're going to love Shrubs.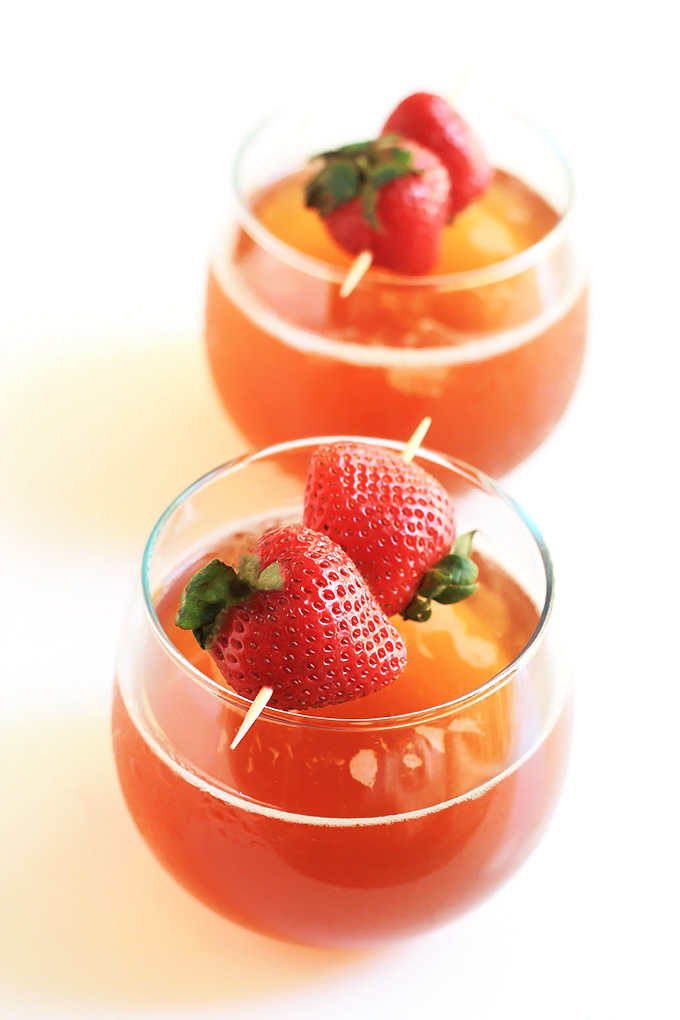 Have you had a shrub today?
No,not the bush you find in your front lawn or garden center, but the fruit and vinegar based drink that seems to be popping up all over the internet. Shrubs first became popular in the colonial days, made by mixing vinegar syrup with water or carbonated water and spirits. During the colonial days all foods were freshly prepared and without refrigeration foods would go bad quickly and sometimes cause those that ate it to get sick.
Before refrigeration vinegar was used to preserve fruits and vegetables. The syrup that was a by product was mixed with spirits and used initially as a medicinal tonic for good health, but soon evolved into something more. I'm so glad we have refrigeration today.
So what Is a shrub?
It's a mixture of fruit, sugar and vinegar, and yes vegetables can be added. There are two methods of making this sweet and tart concoction, the cold-processed or cooked method. The method I'm sharing today is the cold-method, a 1:1 ratio, and I chose to use turbinado sugar.For more on shrubs check out this article from Michael Dietsch, his first book Shrubs, was published in 2014 and this article from Total Food Service.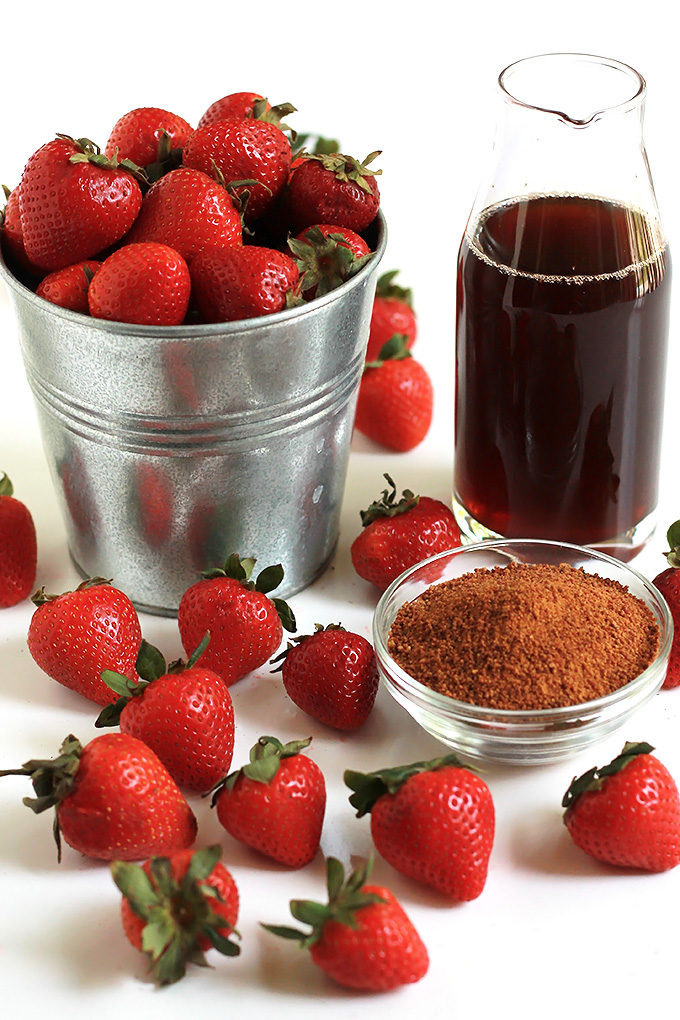 Step one: Wash, quarter the strawberries and lightly crush them with my fingers and mix with the sugar.
Step Two: Cover and place in the fridge for one to two days, stirring occasionally.
Step Three: Strain the syrup from the fruit, pressing gently and scraping any sugar not dissolved into the syrup.
Step Four: Mix the vinegar with the syrup, pour into a clean bottle (I recycled some old wine bottles), cap bottle, shake to mix the undissolved sugar and refrigerate for several days. I left mine for about a week and shook it everyday to dissolve any sugar. Eventually the acids in the juice and vinegar will dissolve any remaining sugar. The leftover fruit can be used in smoothies or over ice cream.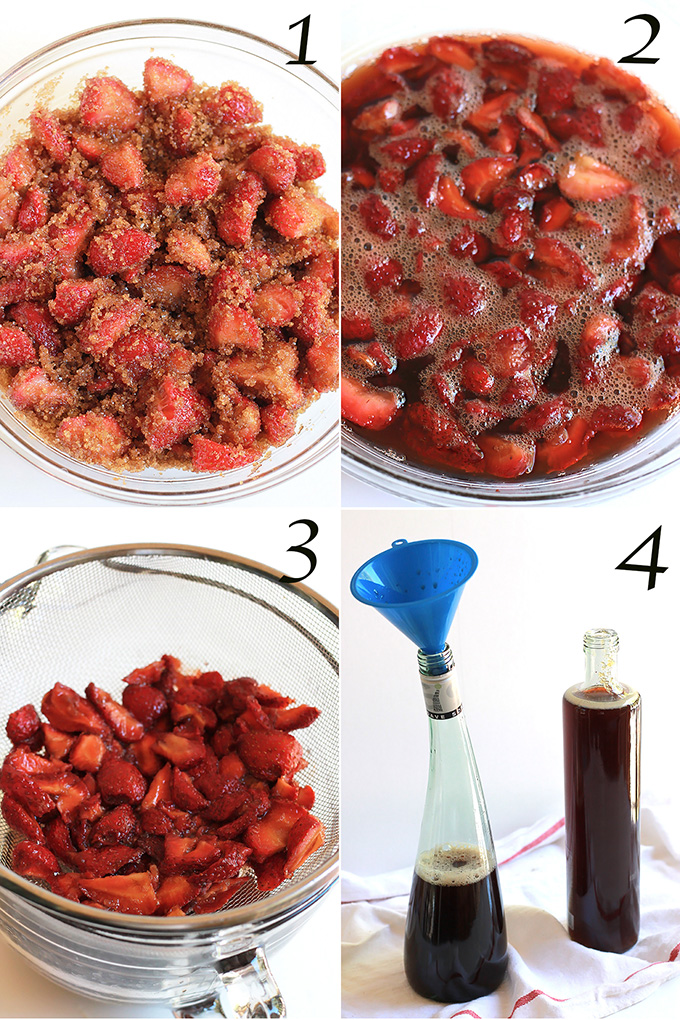 After a week it will be a very sweet and tart shrub. I have to admit I was a bit dismayed with all of the sugar, but after making a drink I realized I only used 1 tablespoon of shrub for 8 ounces of water.  And oh, by the way, it can be stored in the fridge for 6 months or more.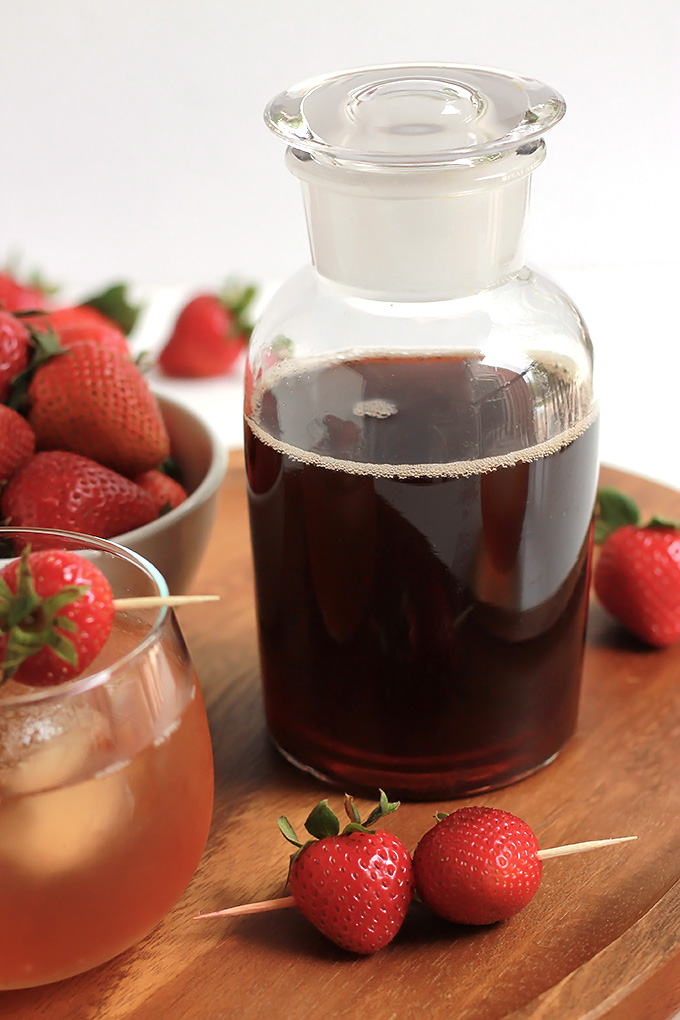 Once you have your shrub it's time to get mixing.  Make yourself a Sparkling Strawberry Shrub or get creative and make a signature drink.  If you are in the mood for a cocktail you can mix your shrub with your favorite sparkling wine, liqueur, vodka or gin.
But drinks aren't the only thing shrubs are made for. Use it to make jams, jellies, salad dressings and sauces. I'm going to be giving other fruits, herbs and vegetables a try, and of course I will be sharing with all of you.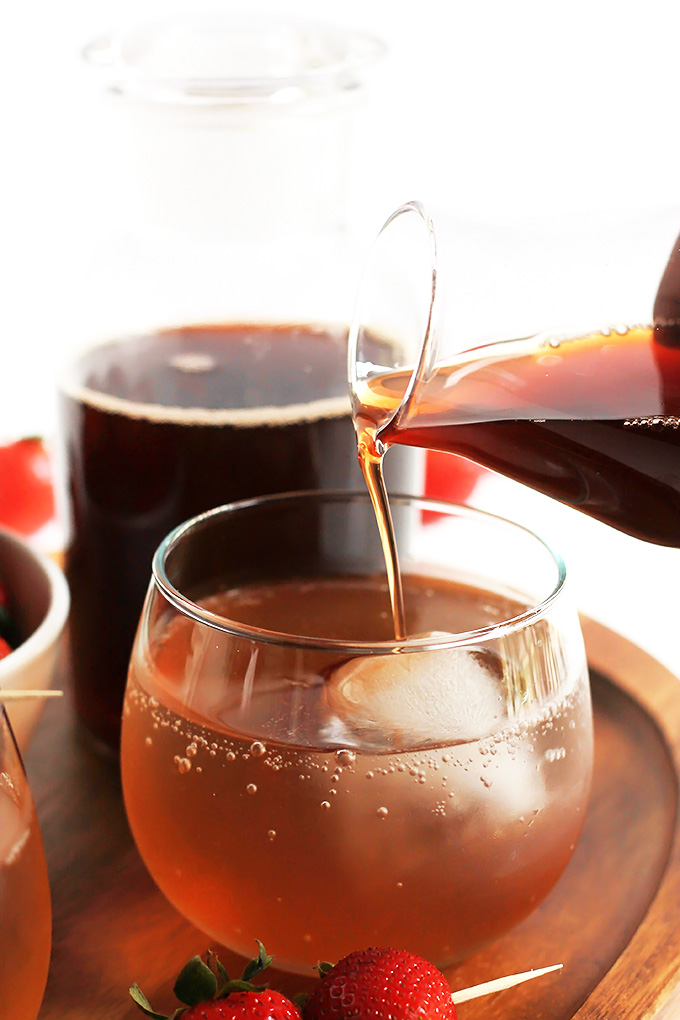 [tasty-recipe id="9756″]
If you make this recipe or a version of it, take a picture and share with me on Instagram, tag it #thewholeserving or leave a comment below. I'd love to see or hear about what you create with Shrubs.