Grab some pumpkins, apples, and cinnamon, summer is almost over so here are 8 Favorites to celebrate the flavors of fall.
We have celebrated Labor Day and now it's full speed and straight ahead into fall. One could easily say that pumpkin, apple and cinnamon are some of the most popular flavors of the season. So to help get you started I've round-up a few of my favorite recipes that are sure to put you in a fall state of mind, even if the temperature outside still feels like summer.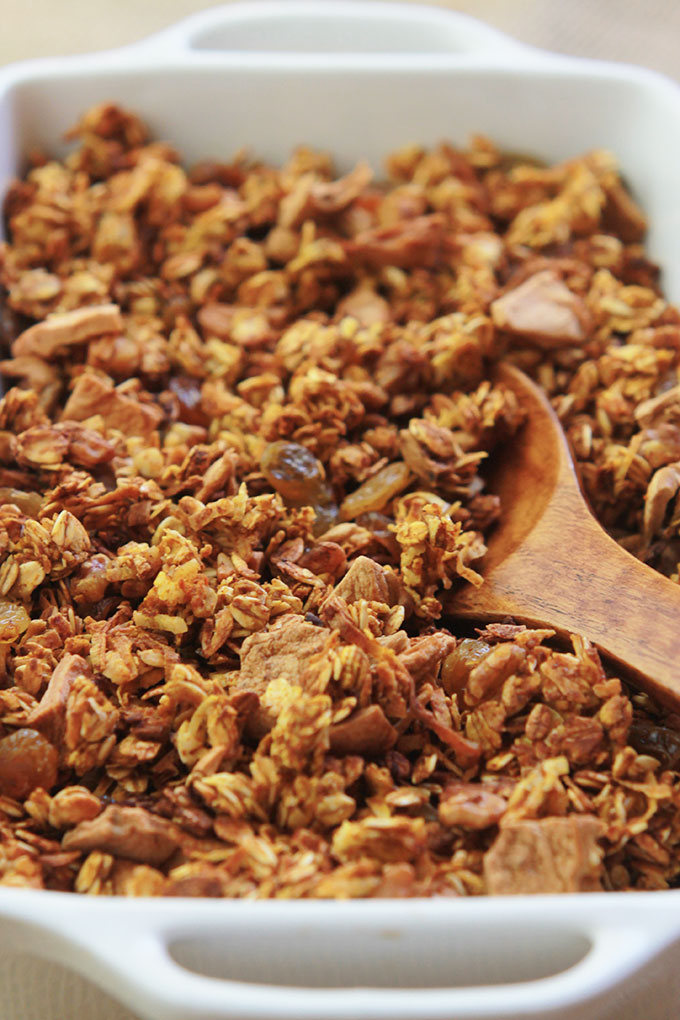 Crunchy and delicious flavors of fall, sweetened with maple syrup and packed with nutritious goodness.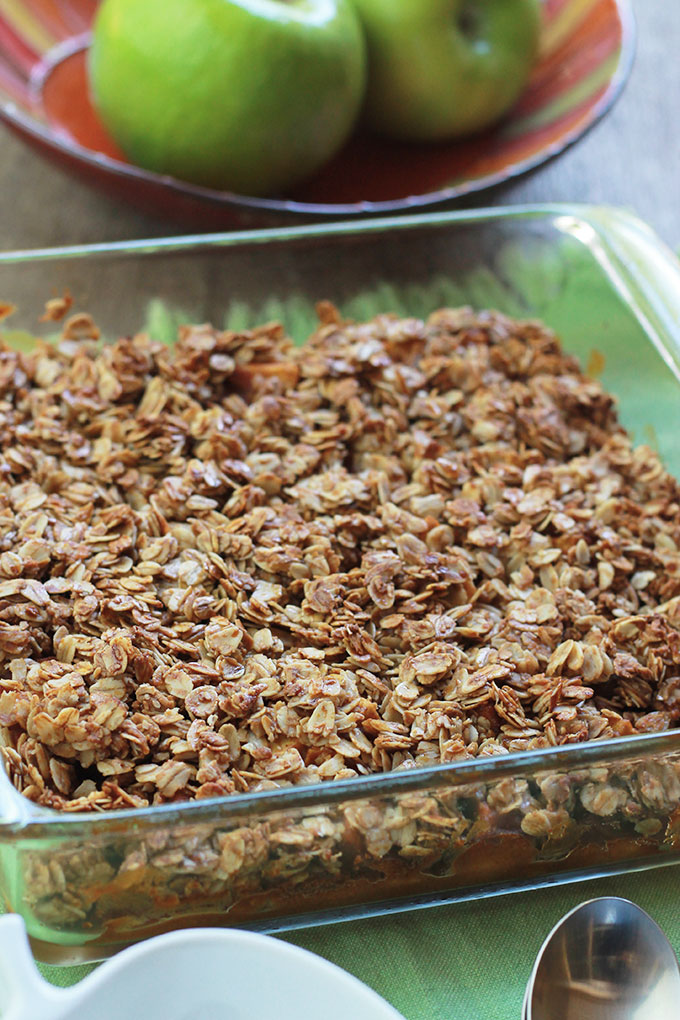 Sliced and diced Granny Smith apples tossed in a pumpkin molasses mixture, topped with a lightly sweetened crumb topping.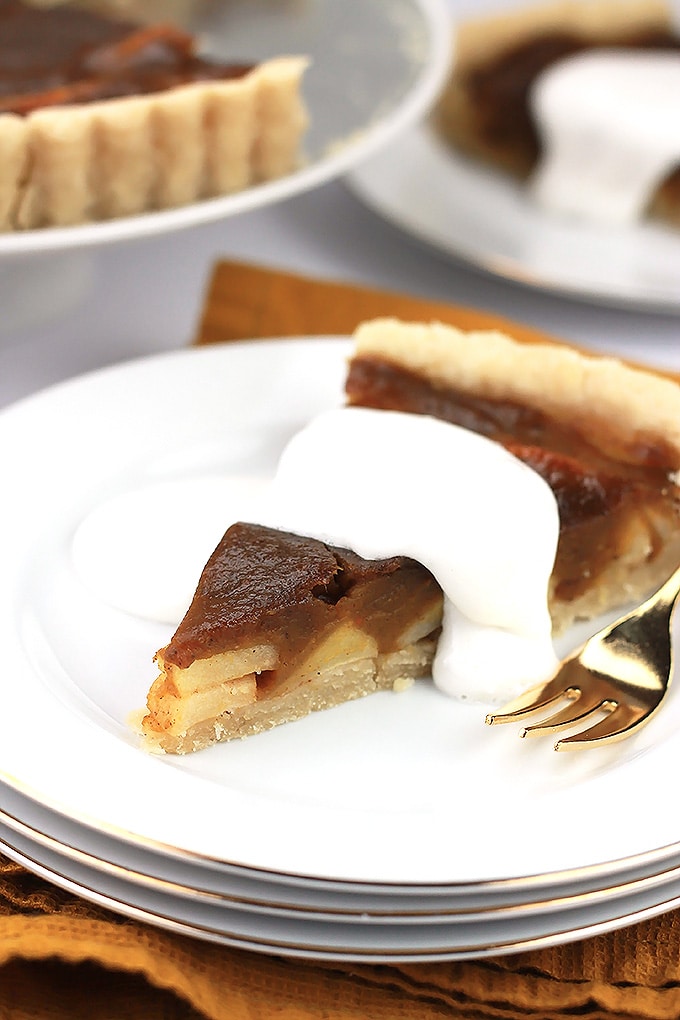 Pumpkin and Apple, together they are better and simply delicious.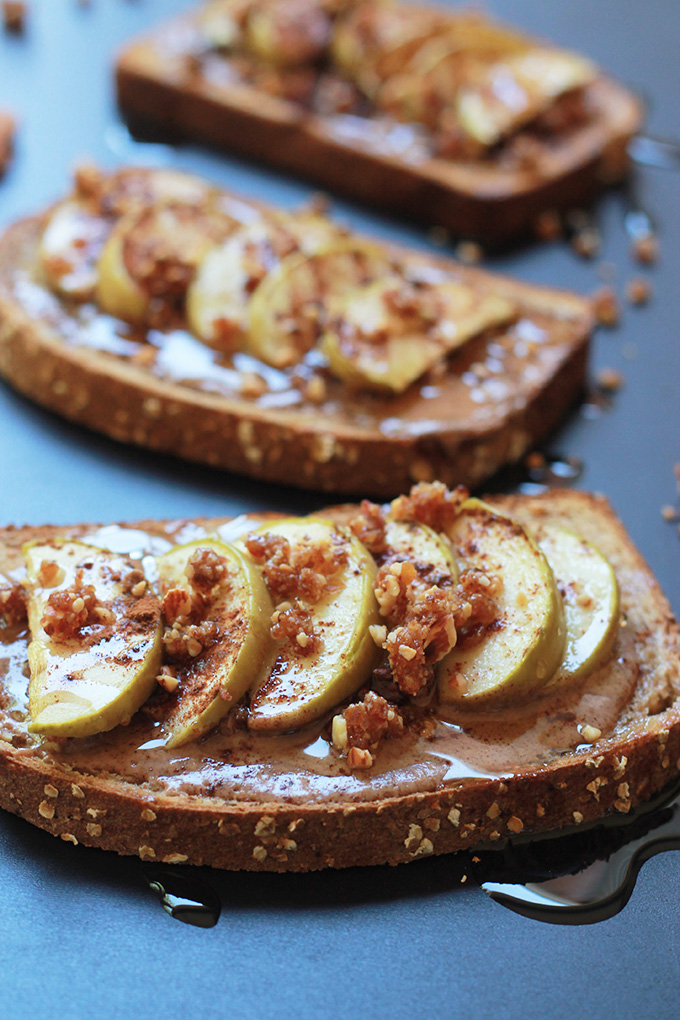 Think Cinnamon toast, but with almond butter, apple slices a touch of sweetness from an almond date crumble and a final drizzle of agave.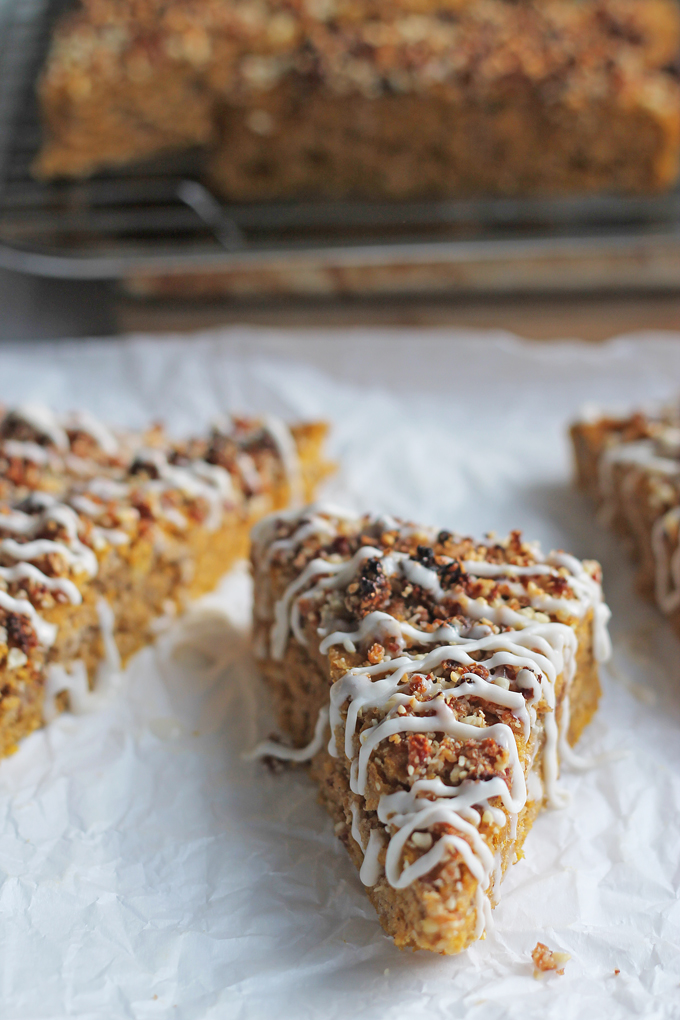 Vegan Pumpkin Date Bread
Moist, delicious, refined sugar-free with a tasty crunch. You'll want to add this Vegan Pumpkin Date Bread to your line-up of fall pumpkin recipes.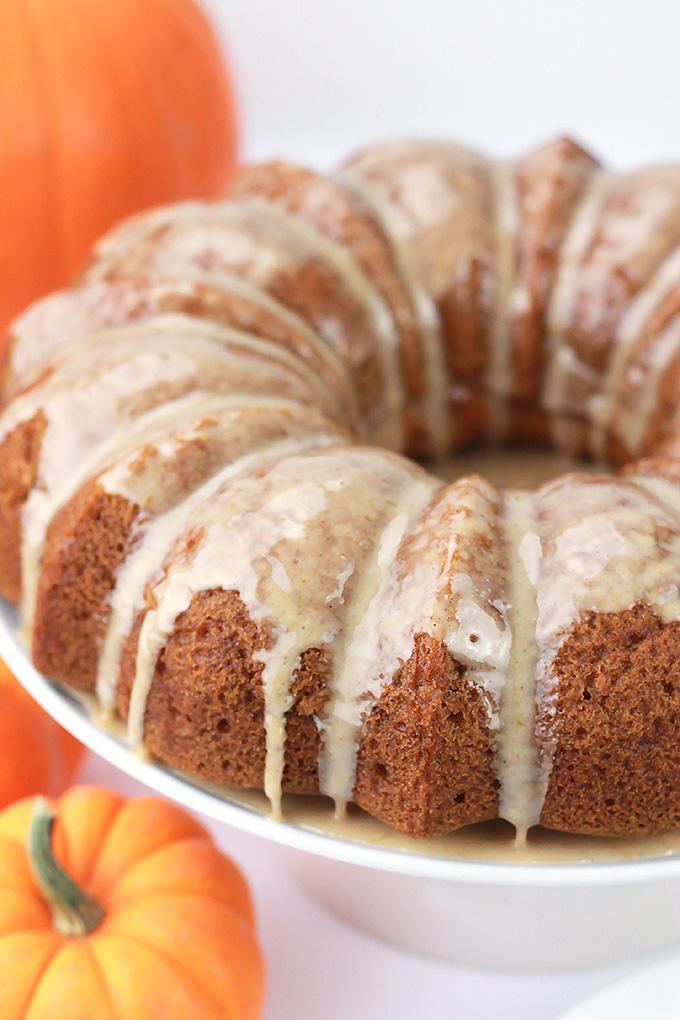 Serve them cake, Pumpkin Cake with Pumpkin Spice Glaze. It's sweet, moist, decadent and oh so easy to make.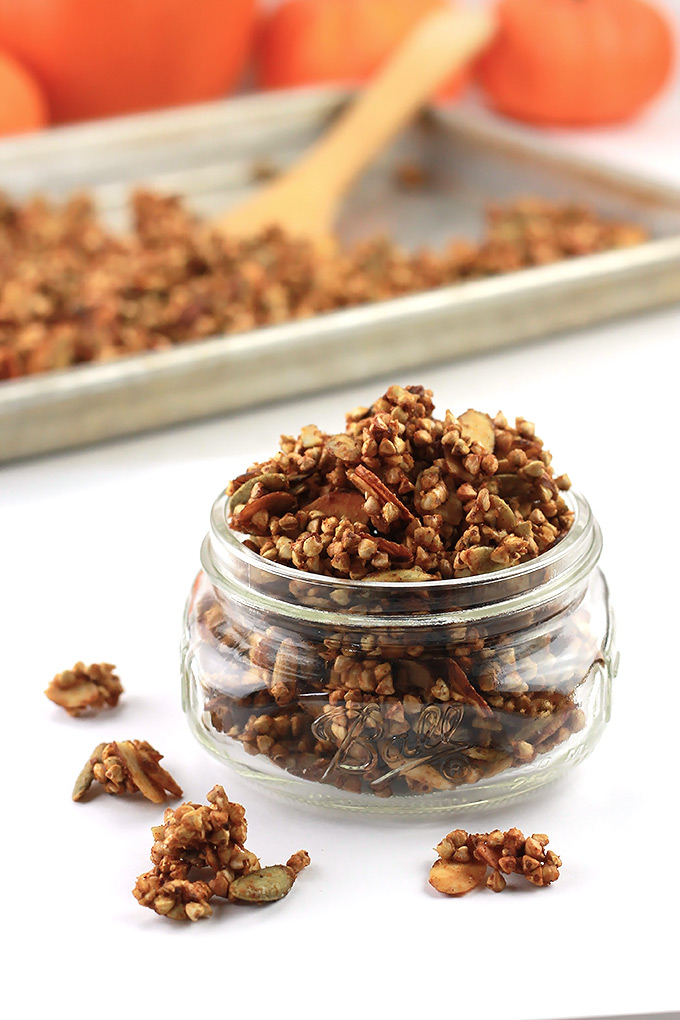 Sweet and crispy Buckwheat Pumpkin Clusters a perfect anytime snack.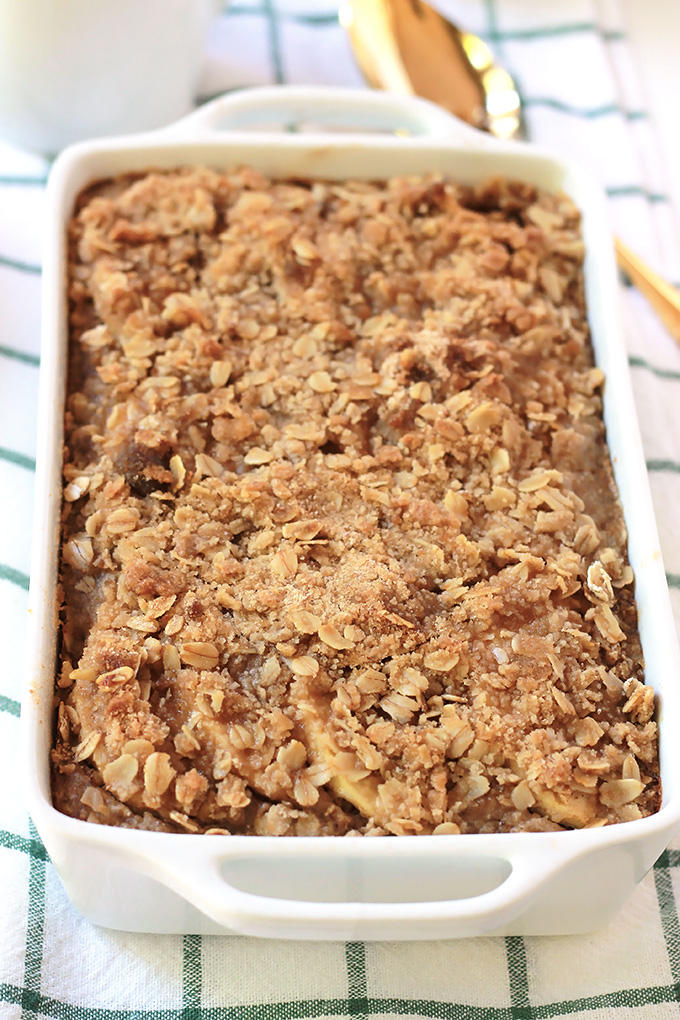 Apples, cinnamon, and brown sugar! Flavors that filled my favorite childhood breakfast, stove-top oatmeal. Today these same flavors are part of my new favorite make-ahead breakfast.
Fall and the flavors of fall my absolute favorite time of the year. I hope you give these recipes a try, maybe they'll become favorites for you and your family.
If you make any of these tag @thewholeserving on Instagram and hashtag it #wholeandwellplanted or leave a review on Pinterest.