Lemon Loaf with Raspberry Sauce-The fresh sweet and tart flavors of raspberry and lemon pair together beautifully. This fresh treat is perfect for early mornings on the patio with a cup of coffee or tea.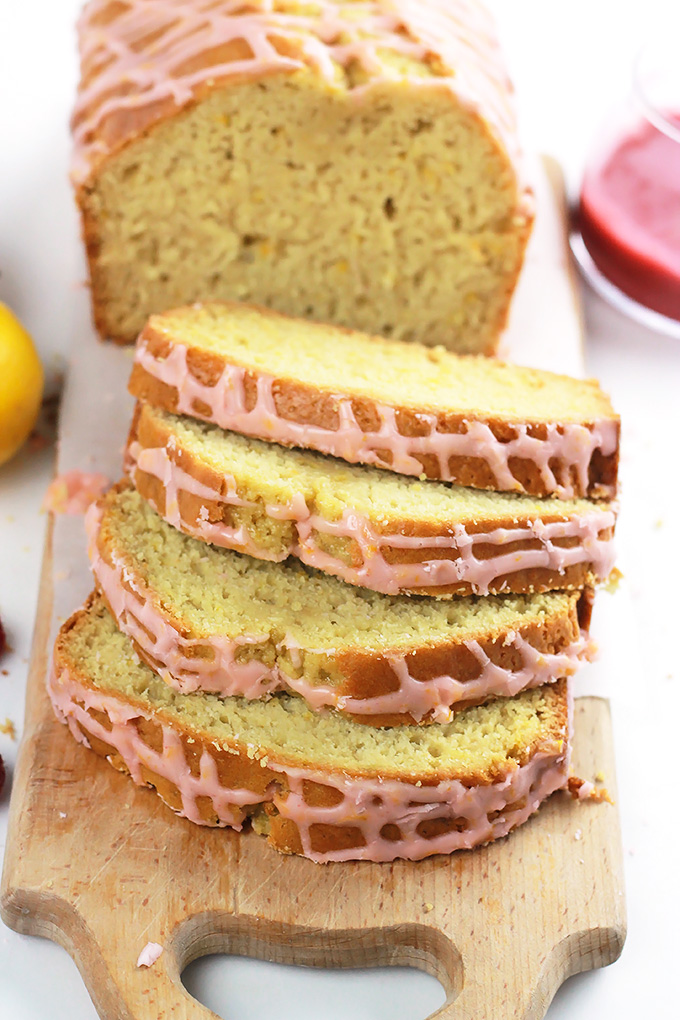 What do you do when you have ripe fruit that's approaching the "past their prime" state? Well your first choice is to eat it, actually when you eat fruit can make a difference in the amount of nutrients you received. Ripe berries and grapes have higher levels of anti-inflammatory flavonoids which is thought to protect our brains.
When fruit ripens, the starch is converted into sugar and it becomes softer, sweeter, less acidic and much tastier.
Your second choice is to freeze it, I like to freeze and use in smoothies.
Your third choice is to use it in a recipe, and that's how I used these sweet raspberries. Paired with fresh lemon juice, these raspberries make a sweet, tart and tasty raspberry sauce that can be used over yogurt, ice cream and one of my favorites is to serve it with this lemon loaf.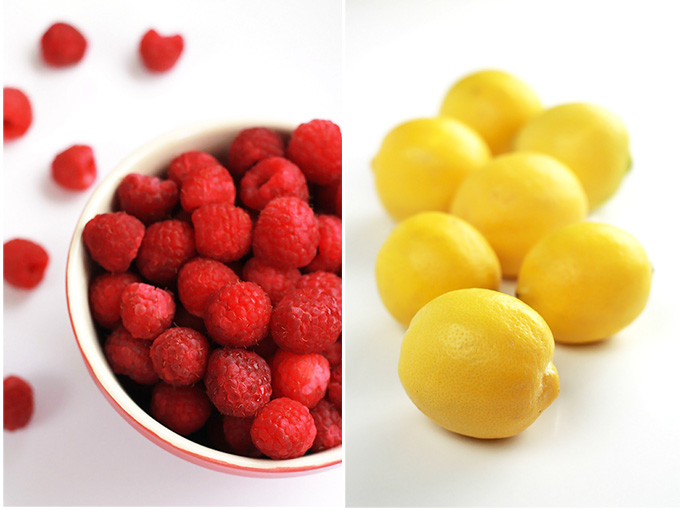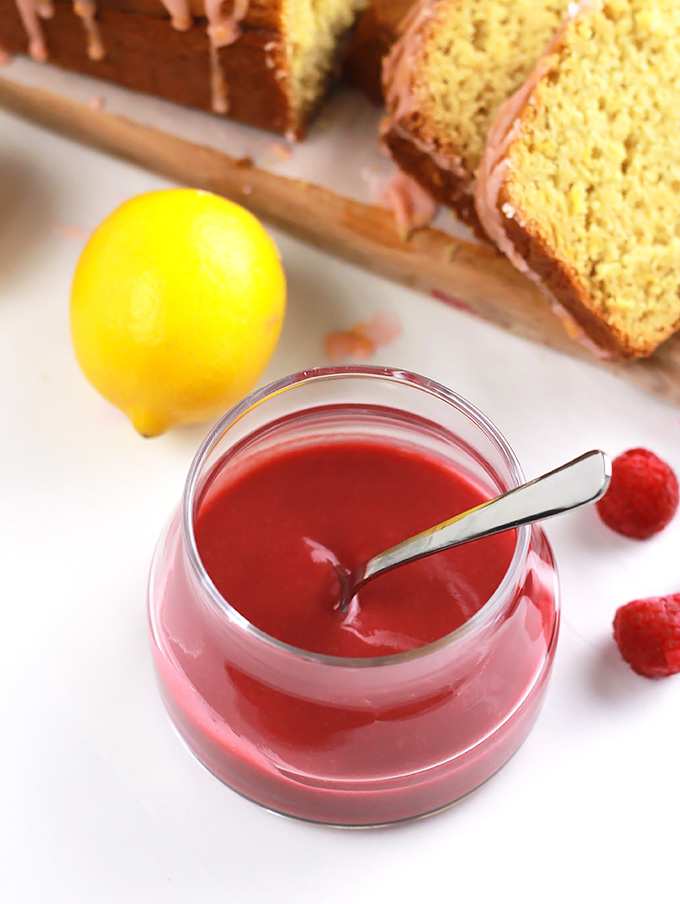 I hope this puts a smile on your face the way it makes me smile. You may get lost in its deliciousness. Serve a sliced with fresh raspberries and coconut cream or slice and dice the loaf and serve in a cloud of raspberry sauce and whipped coconut cream.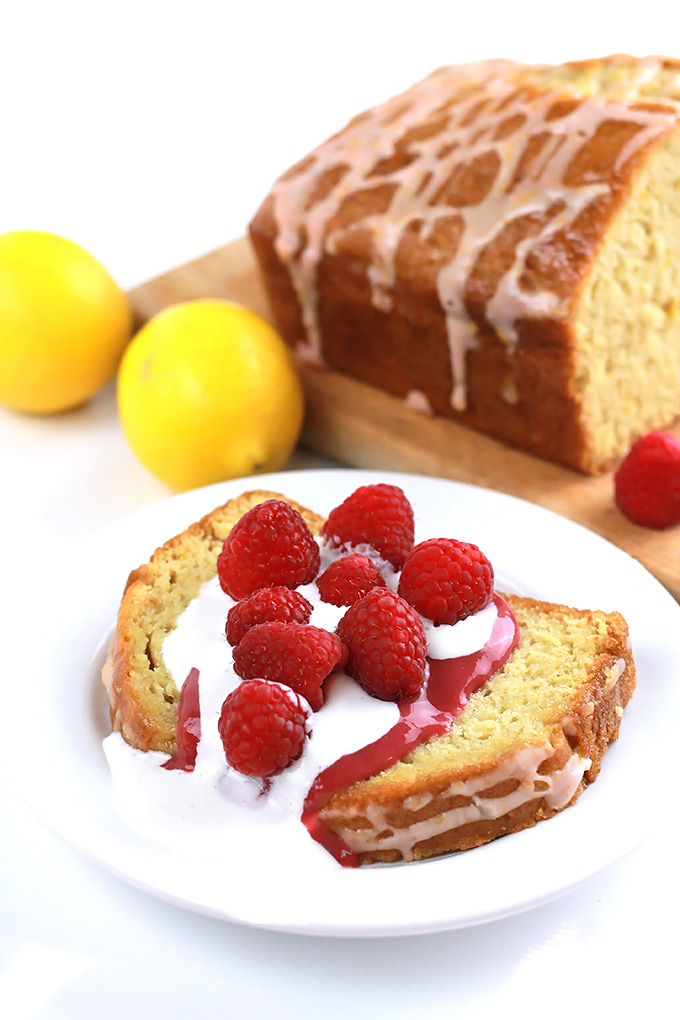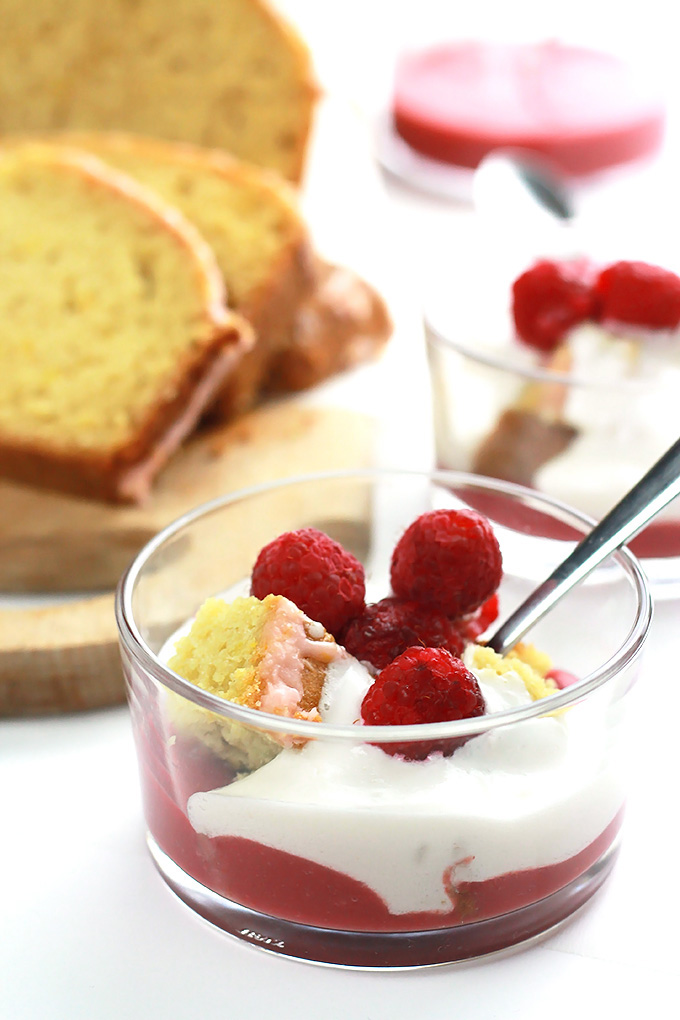 [tasty-recipe id="9770″]
If you make this recipe or a version of it, take a picture and share with me on Instagram, tag it #thewholeserving or leave a comment below. I'd love to see or hear about your version of this Lemon Loaf with Raspberry Sauce.