Pumpkin and Apple, together they are better and simply delicious. This Pumpkin Apple Tart just may be a favorite for your family.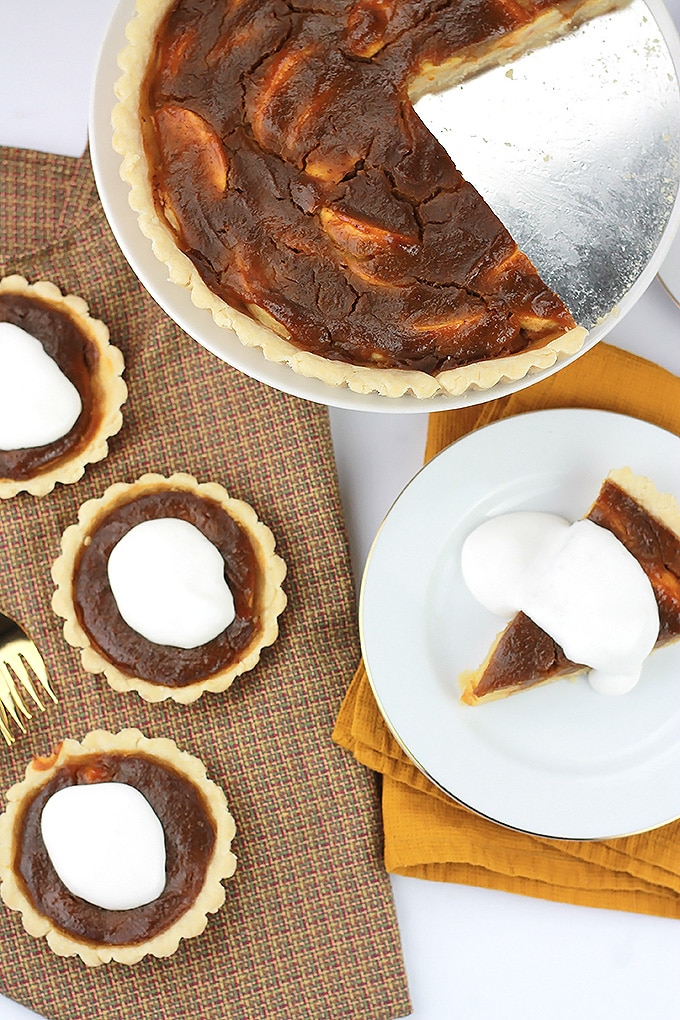 I love apples and I love pumpkins, and together I love them more!
Make this one for all of your vegan family and friends you have coming for Thanksgiving or make and take if you're  vegan so you'll be sure there will be dessert for you.
Not only is this vegan, it's gluten-free and easy, let me repeat, easy to make.
My sister-in-law mentioned that she may be gluten intolerant because she has been having problems when consuming some grains. So I thought I would make a gluten-free dessert. This is my first gluten-free crust ever and I'm quite surprised at how well it turned out.
I used Bob's Red Mills Gluten-Free 1:1 Baking Flour, no this is not a sponsored post, I'm just sharing an awesome product that makes baking gluten-free so much easier. No need to mix this and that, it's done for you.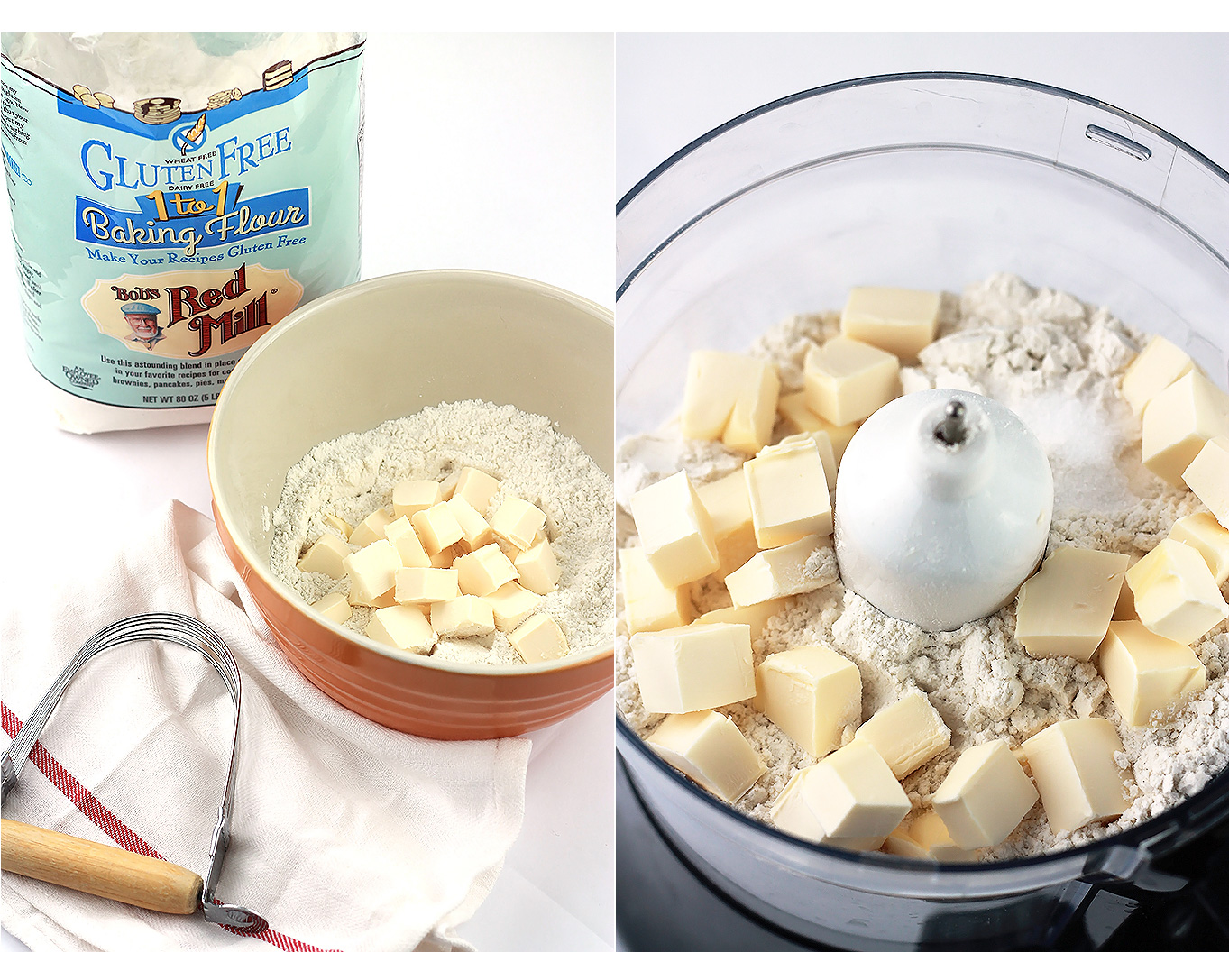 My first go with this yielded a down right crumbly crust mess. I played with the ingredients and I had the flakey crust I wanted. This crust recipe will give you enough to make two 9-inch tarts or one 9-inch tart and 4 to 6 small 4-inch tarts or 10 to 12 small 4-inch tarts, your choice.
My first go round I mixed everything by hand, but the second time I used my handy-dandy food processor. When it's time to press the dough out in the tart pan if you have small children this would be a great time to include them. It'll be like playing with playdough.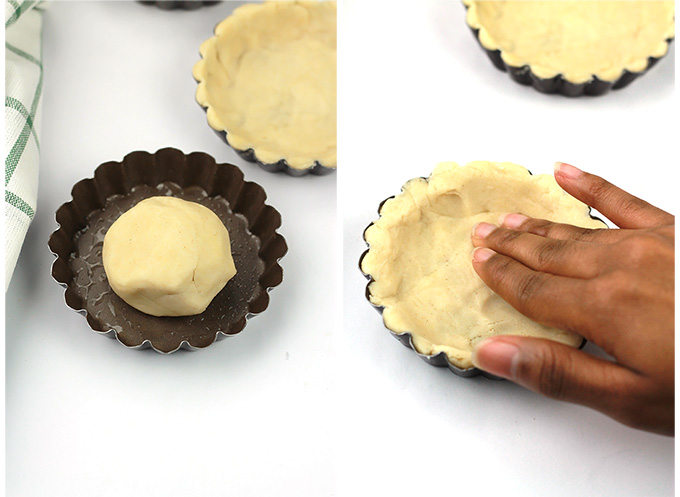 After tossing the sliced apples with sugar and pumpkin pie spice, simply arrange the apple slices in the tart shell, spread the pumpkin mixture and bake. My first time making this I used tapioca starch as the thickener and it was too slimy, so I switched to arrowroot, much, much better.
This is a simple and easy recipe, the hardest part is waiting for the tart to cool before devouring these scrumptious desserts.
Happy Baking and Happy Thanksgiving!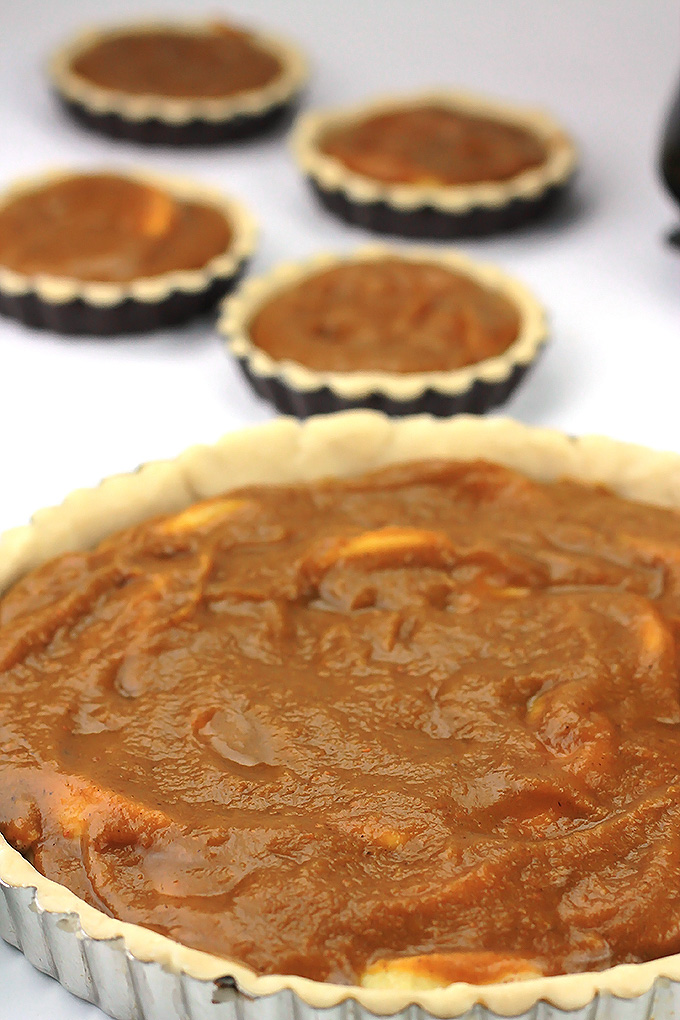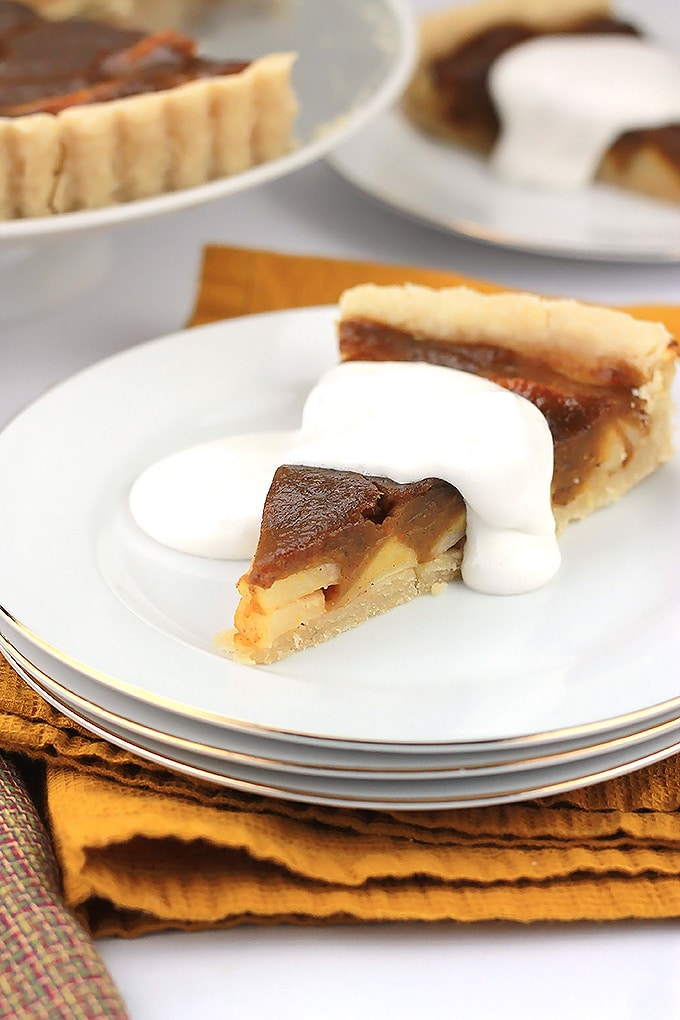 [tasty-recipe id="9696″]