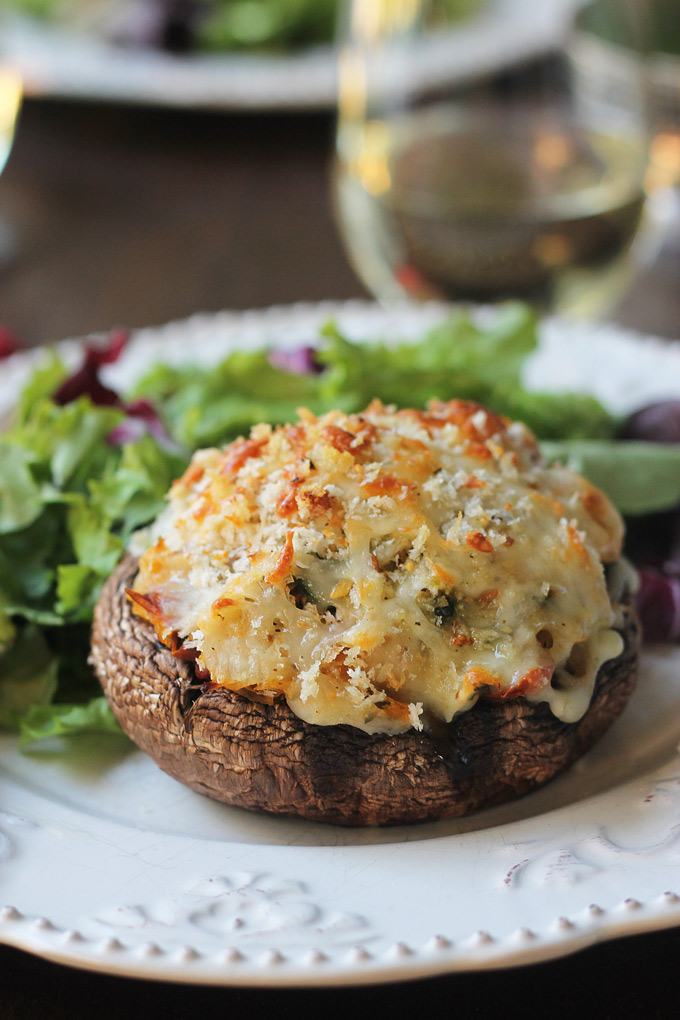 What's for dinner?
I get this question a lot, and sometimes I honestly don't have a clue.
Do ever have those days when your family is asking what's for dinner and you haven't done the grocery shopping and you really don't have the desire or energy to do the grocery store thing and stand in line? This was on of those times when I opted to shop my fridge and pantry, and out of that I got  this awesome dish.
Portabellas and spaghetti squash, what could I do with them?  Bored with eating spaghetti squash as a replacement for pasta and stuffing portabellas with kale or eating it as a burger, I decided to put the two together and make a dish.
I recently learned how to cook spaghetti squash that produce long beautiful strands, from a fellow blogger, Beth from Eat Within Your Means, How to Cook Spaghetti Squash, and it's the best.
I took those beautiful strands, added a few other ingredients, stuffed them in some perfect portabellas and a new dish was born.
What do you think? Doesn't it look absolutely delicious, and it's not done yet.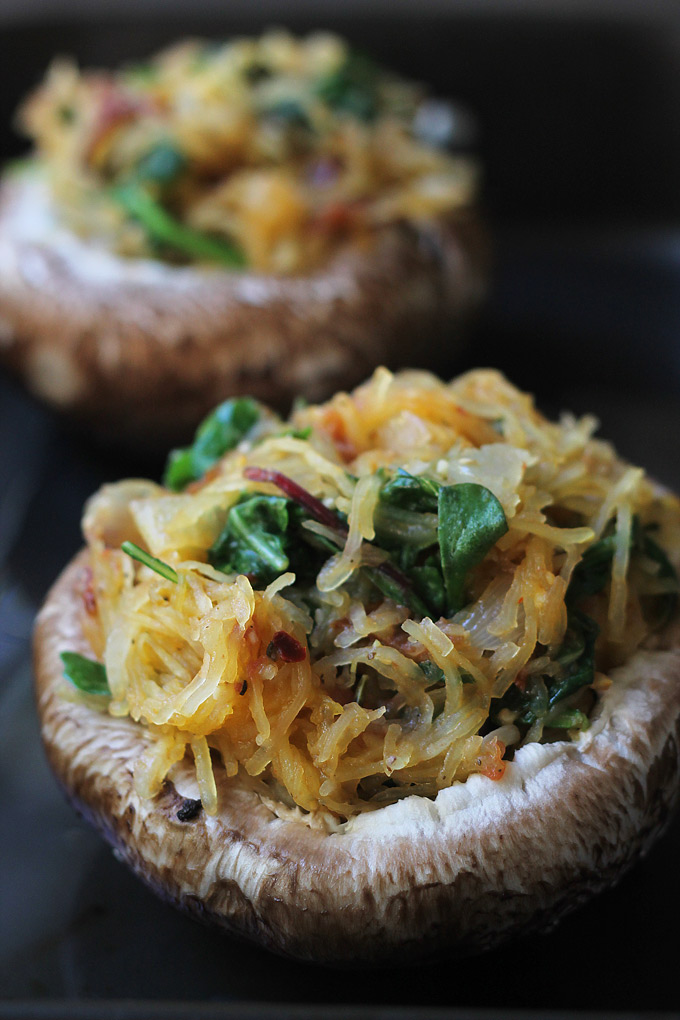 I added some cheese and panko crumbs.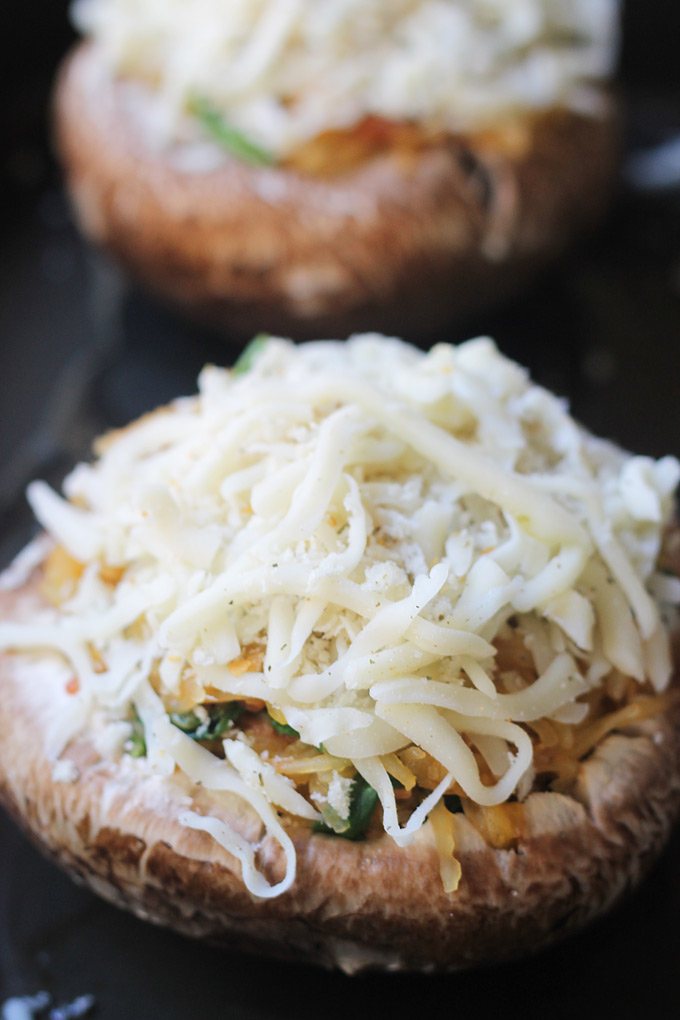 After some time in the oven, it was time to dig in and enjoy this wonderful dish with a side of salad.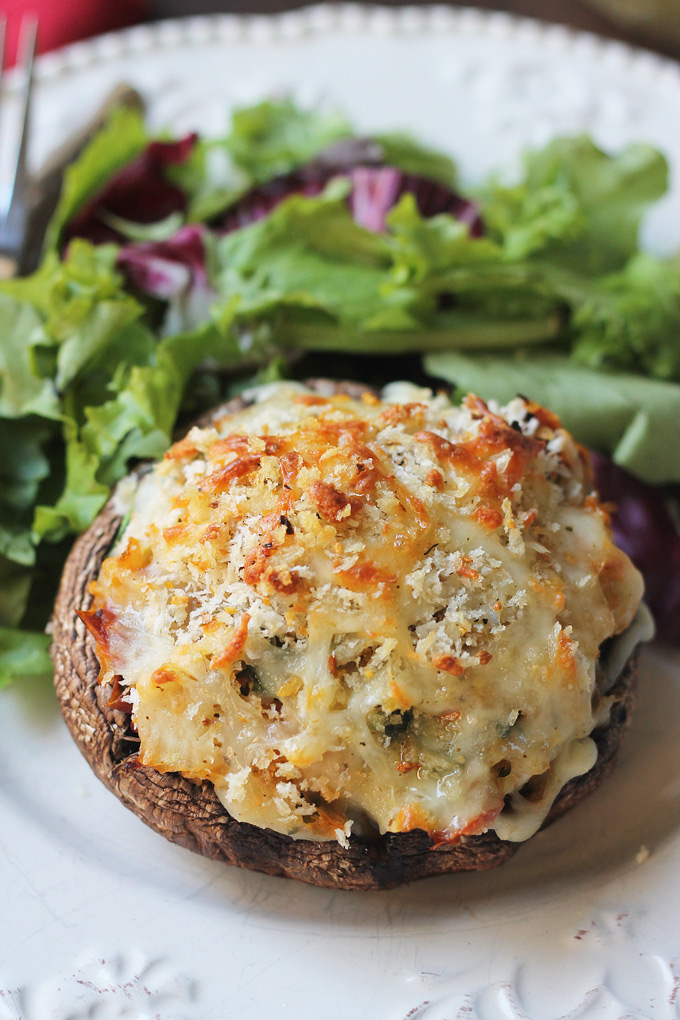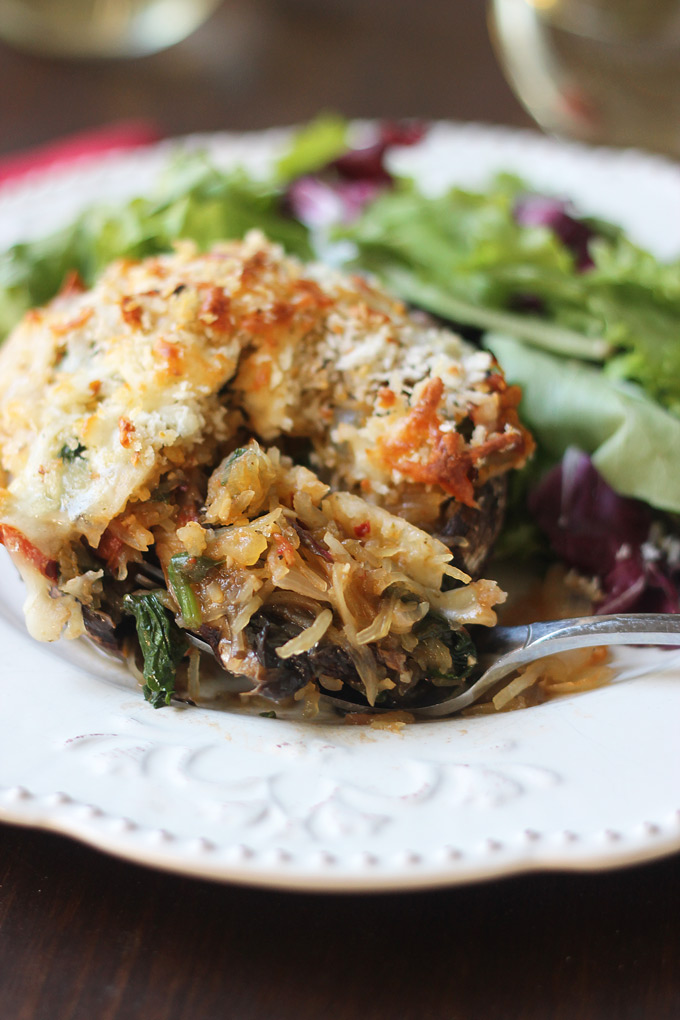 [tasty-recipe id="9876″]
Shared with Domestic Superhero – Pinworthy Projects Link Party #47,  The Best Blog Recipes Link Party,  Dear Creatives – Inspiration Spotlight ,  Little Miss Celebration – Best of The Weekend,  3 Little Greenwoods – Shoe Me Saturday Link Party, Food Faith Fitness – Show Stopper Saturday Link Party#70,  Belle of the Kitchen – Saturday Night Fever Link Party #65, Lou Lou Girls Fabulous Link Party #38, Cornertstone Confessions – Titus 2 Tuesday #135, Pint Sized Baker – Two Cup Tuesday #103, My NY Melrose Family Whimsy Wednesday Link Party 147