Thick, rich and full of flavor, this Fire Roasted 20-Minute Pasta Sauce will have you giving up your store purchased sauce.  Serve it with your favorite pasta, or use it as a pizza sauce.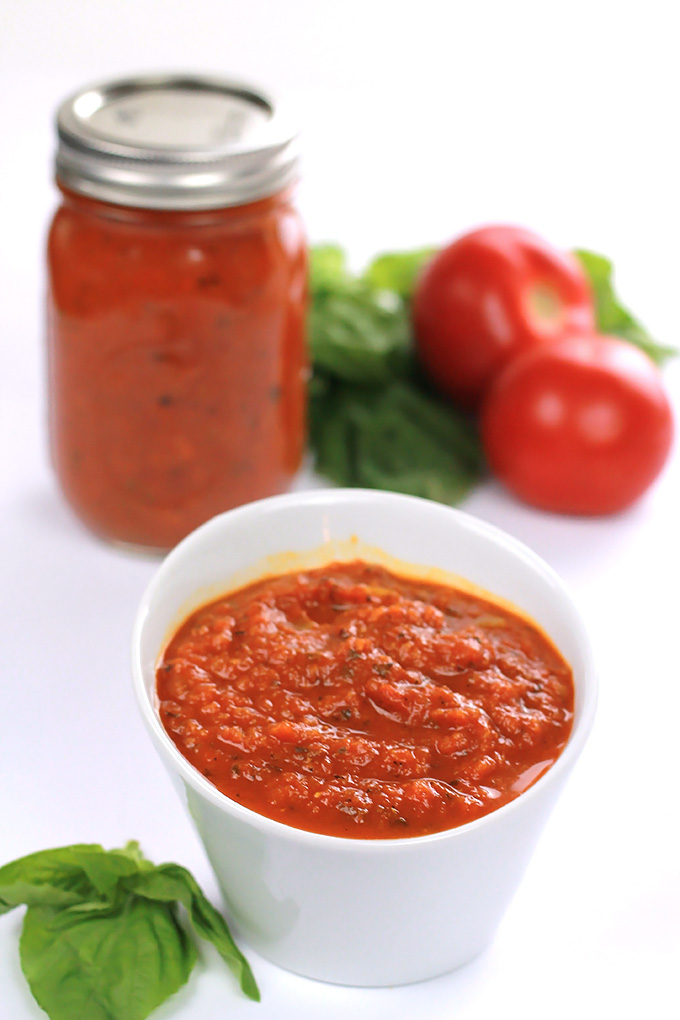 This is by far one of my favorite go-to pasta sauce because it takes only 20 minutes. When meal planning I make it and store in my fridge until ready to use for the week. But it's so easy that you can make it while waiting on the water to boil and the pasta to cook.
Growing up my Mom used pasta sauce from a jar, but she always had me chop extra veggies to add-in, which is why I like hearty sauces.
Unlike my childhood days, I used a food processor to chop the carrots to get them into small pieces. The other veggies were chopped by hand and added to the pan with the carrots before adding the diced fire roasted tomatoes and sauce.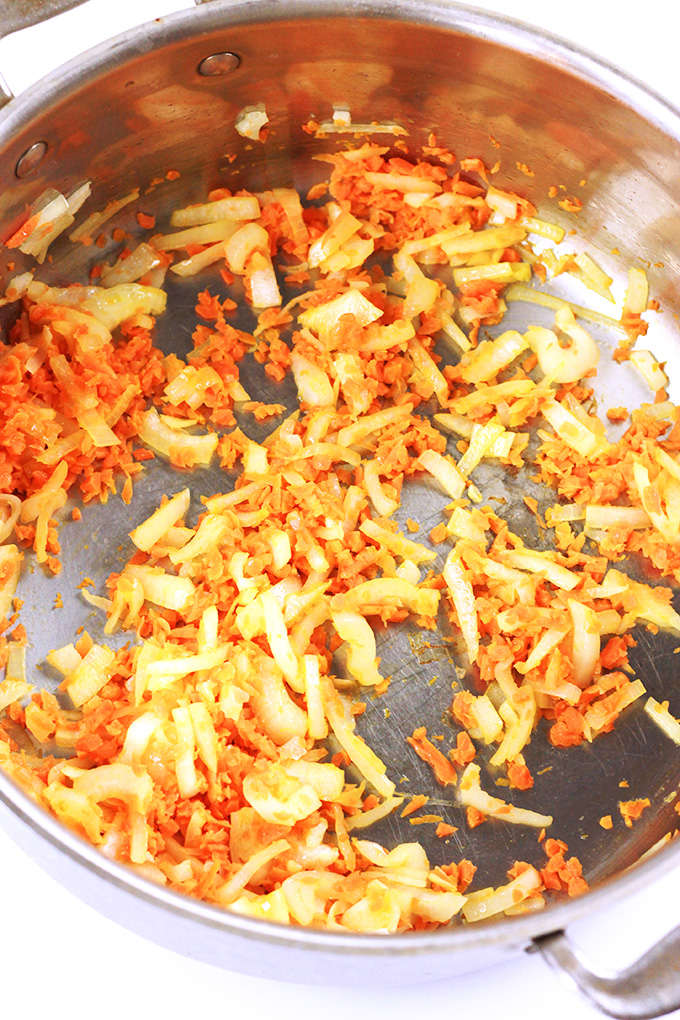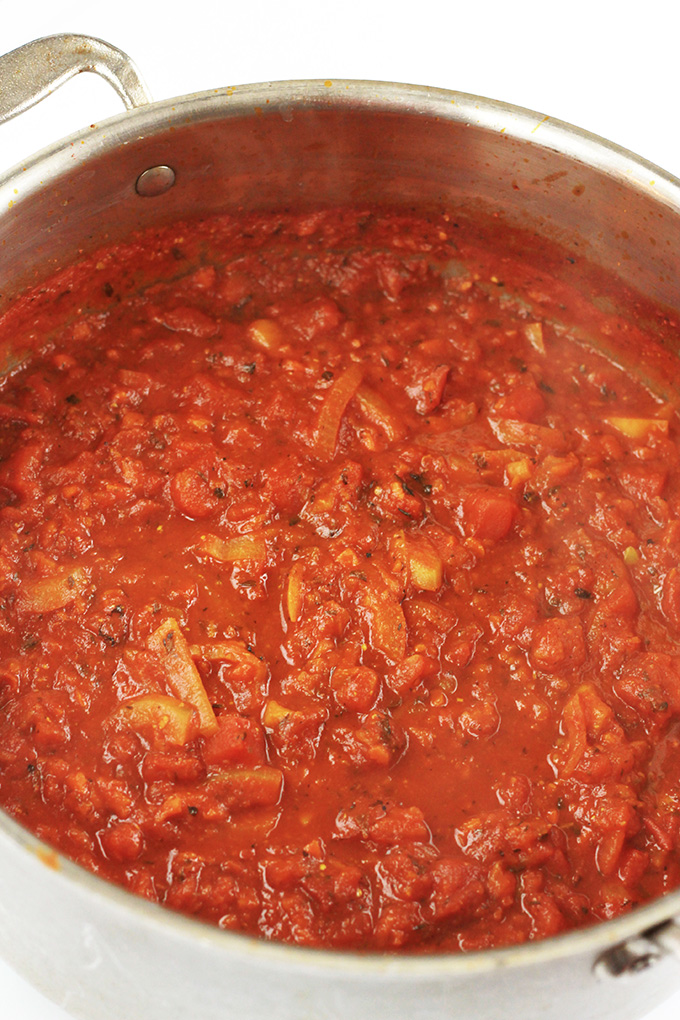 After 10 minutes of simmering you'll have a chunky pasta sauce. You can serve the sauce thick and chunky or process in the food processor for just a few seconds and make a less chunky sauce. Just look at all of that chunky goodness!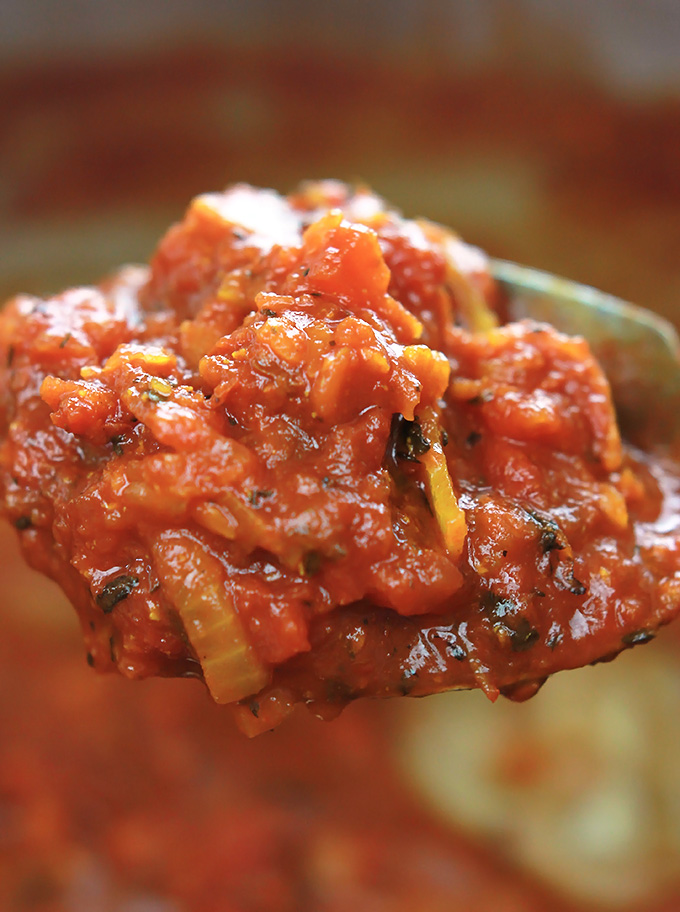 I processed the sauce to make a mouth-watering recipe that I will be sharing with you all next week. It's a super delicious one you don't want to miss.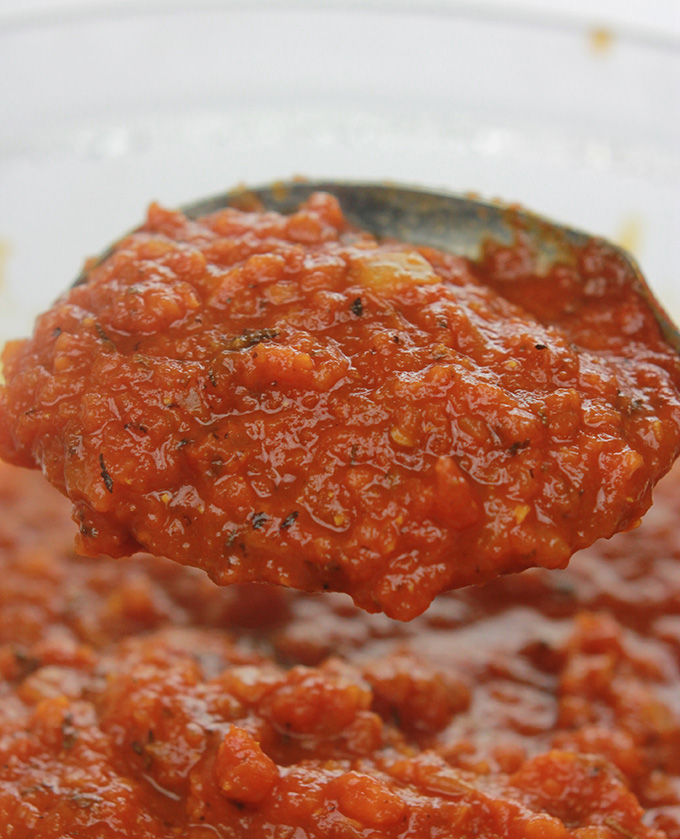 [tasty-recipe id="9782″]
If you make this recipe or a version of it, take a picture and share with me on Instagram, tag it #thewholeserving or leave a comment below. I'd love to see or hear about your version of this Fire Roasted 20-Minute Pasta Sauce.