Crisp, tender and full of flavor. These Easy Meatless Meatballs are perfect served with your favorite pasta and sauce or in a sub sandwich.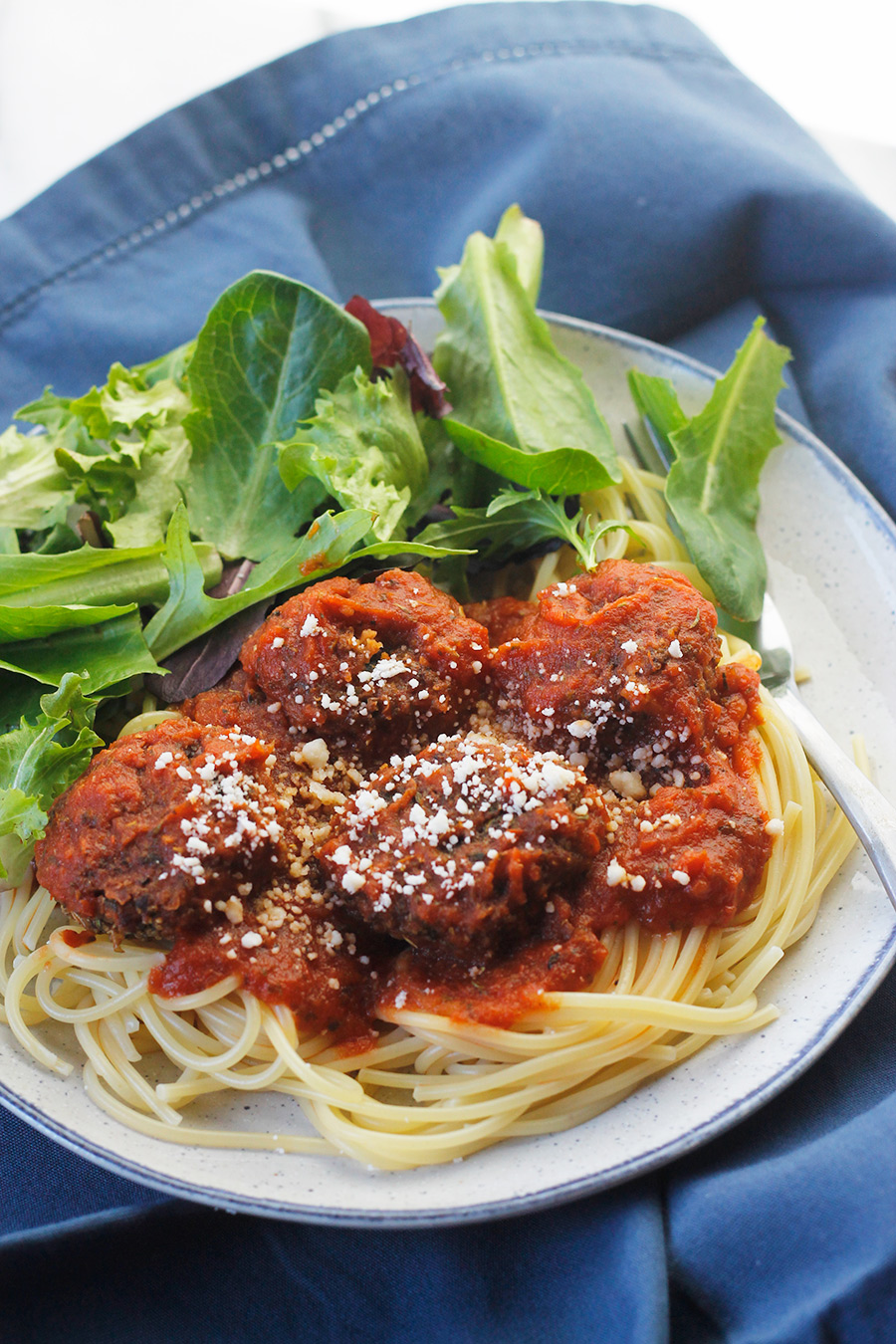 Growing up spaghetti and meatballs was one of my favorite comfort meals.
Since becoming a vegetarian I've often used those meatless meatballs you find in the freezer section of the grocery store.  They are tasty but in my effort to reduce processed foods from my diet I wanted to have a homemade meatless meatball recipe in my repertoire.
I've also tried countless vegan meatball recipes with no success of finding one I really like. They were either too dry and crumbly or too moist and mushy
Well, I finally have one I really like and it's loaded with flavor.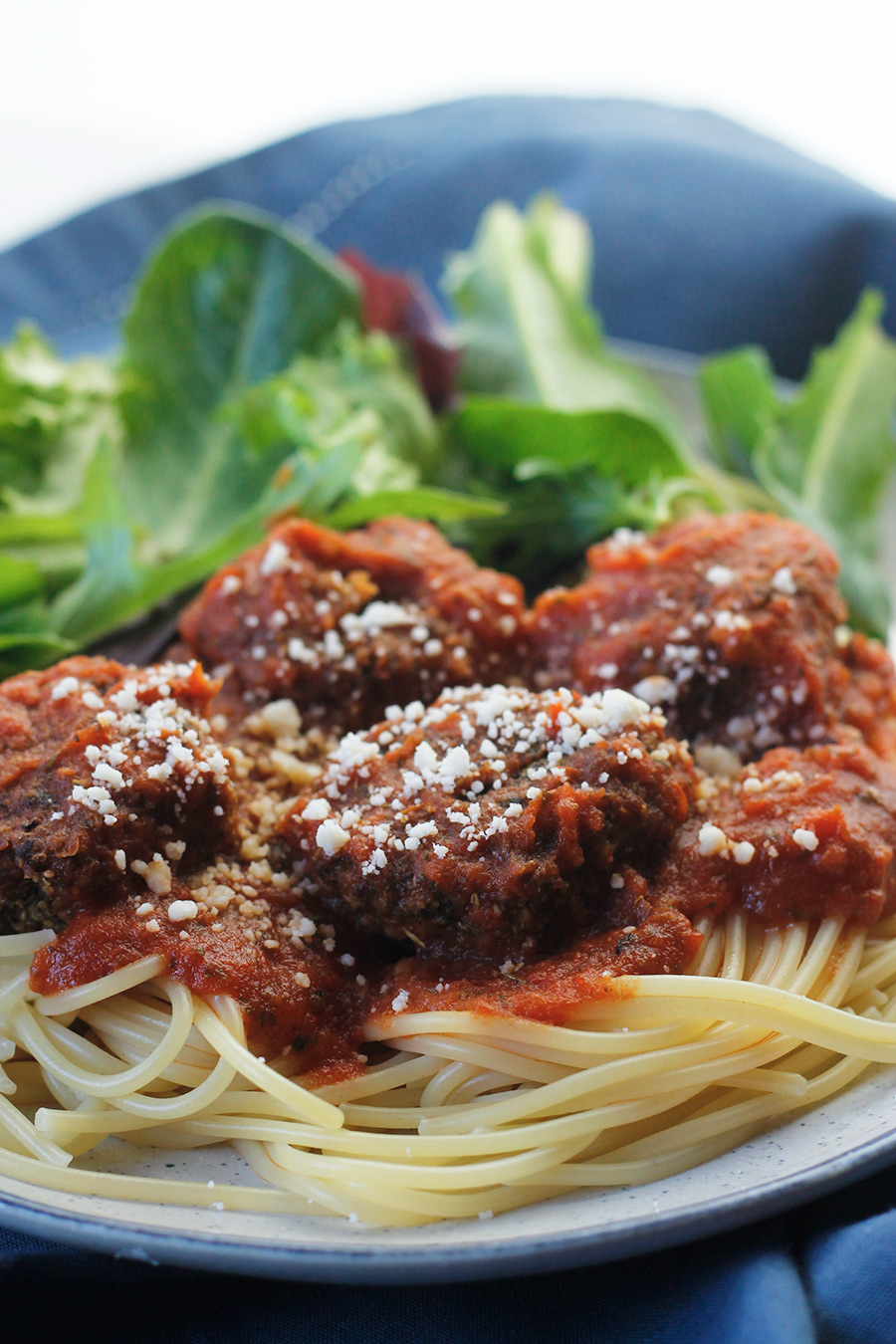 After processing mushrooms and beans in a food processor simply mix all the ingredients until well combined in a mixing bowl. Next, brown them in a pan and finish them off in the oven so they can crispy on the outside and tender on the inside. If you prefer you can skip the pan frying and just bake them in the oven 35 to 40 minutes or until they are golden brown and crispy.  Be sure not to leave them in the oven too long or they will become too dry.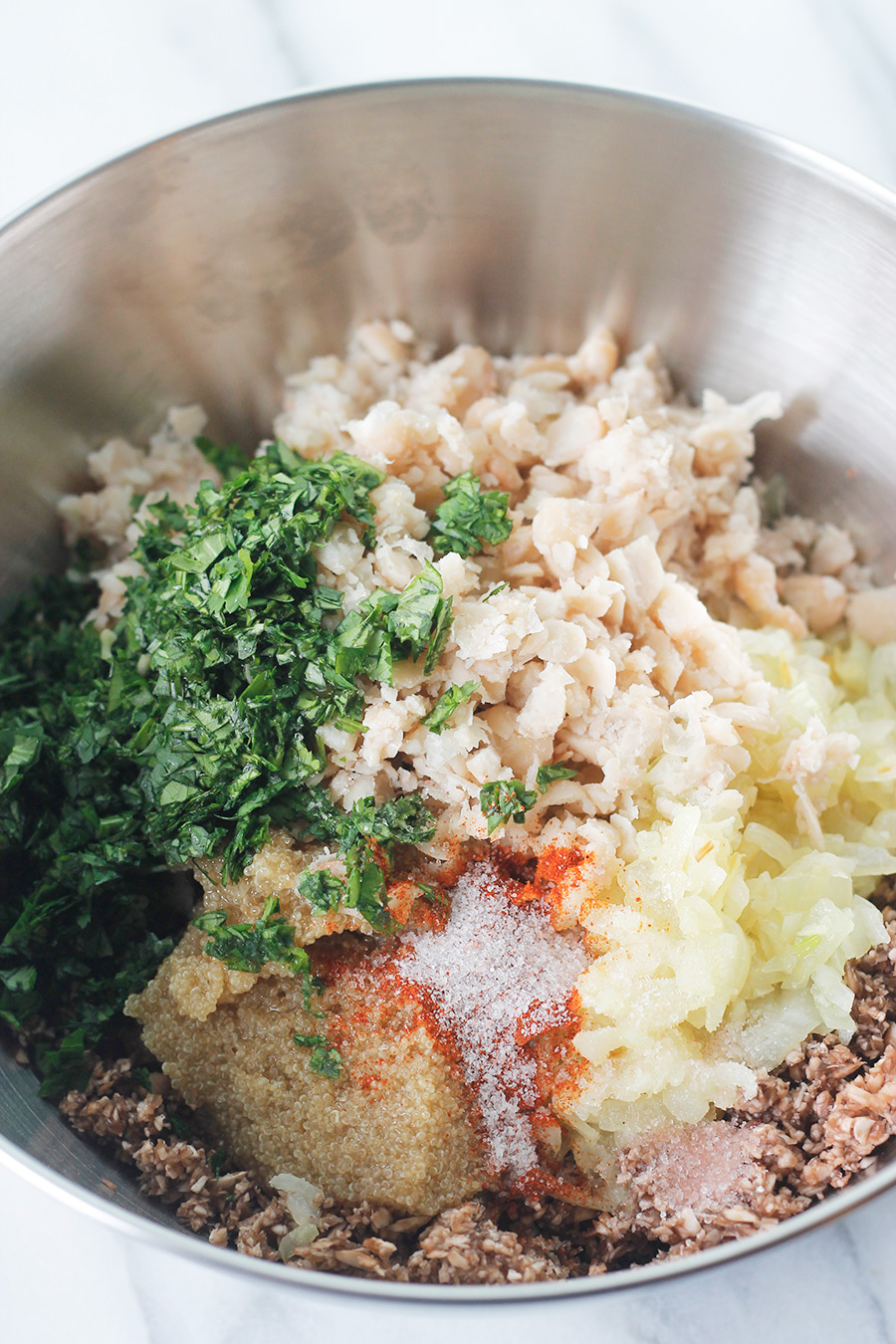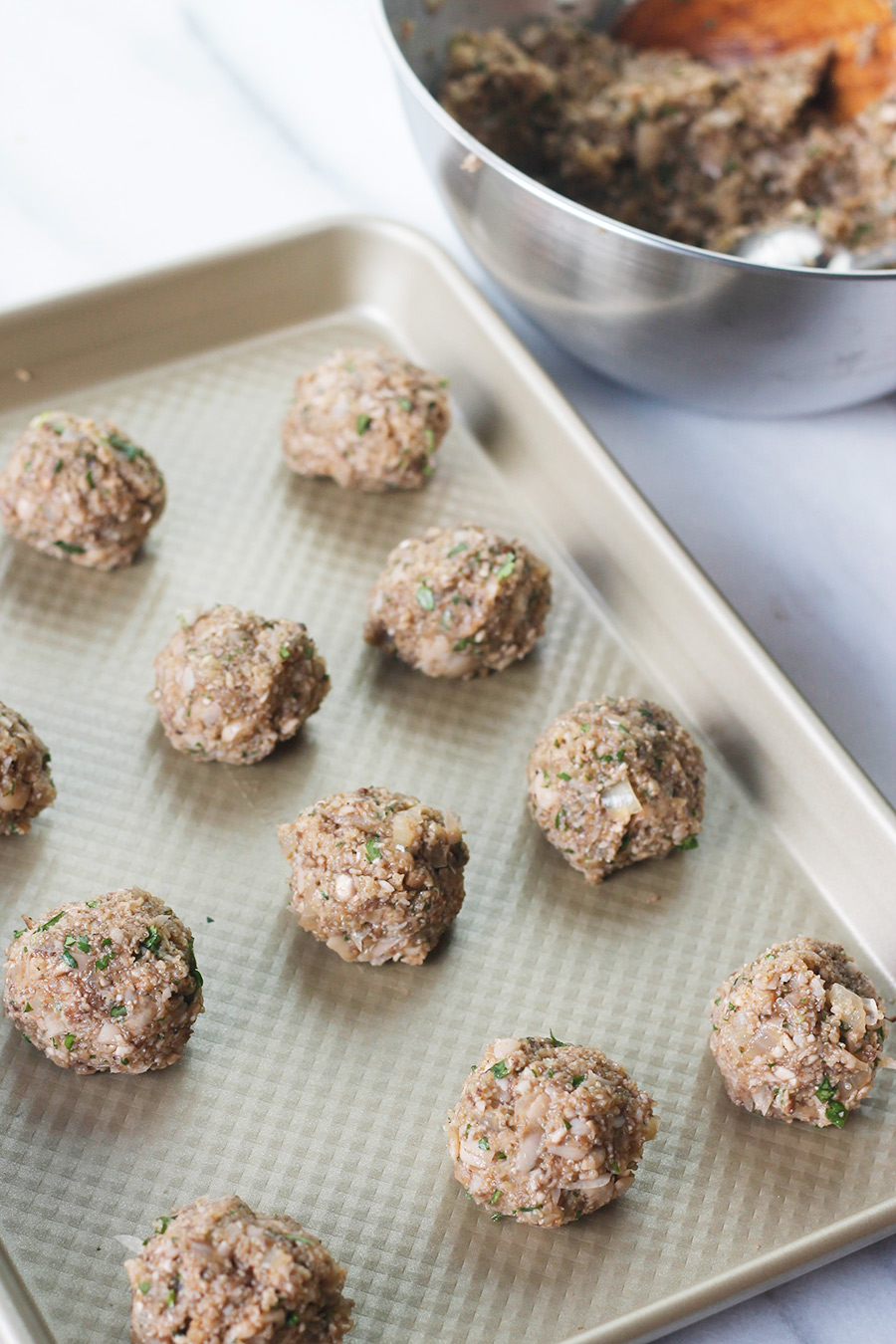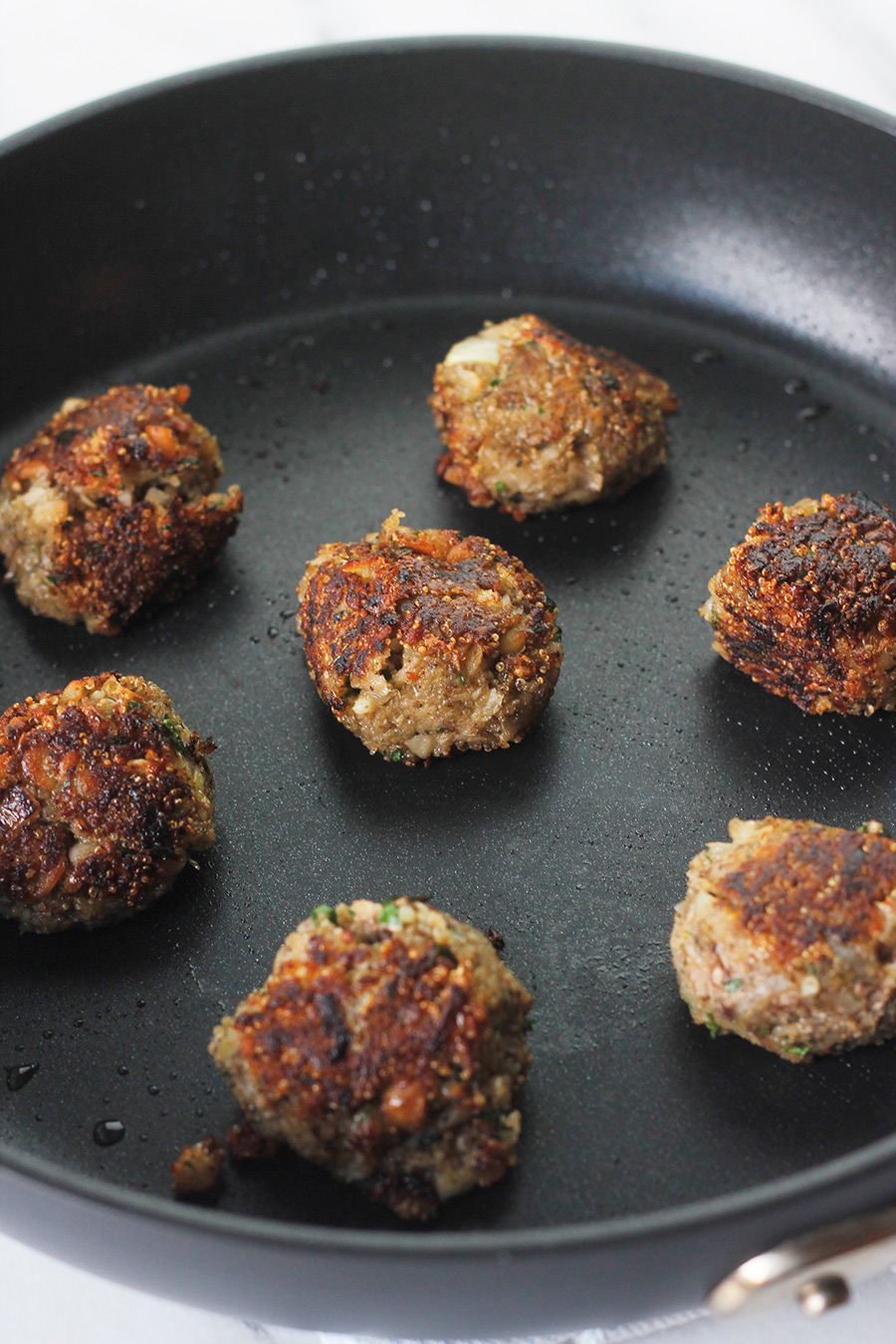 These Easy Meatless Meatballs are so delicious and are also good served up as a meatball sandwich.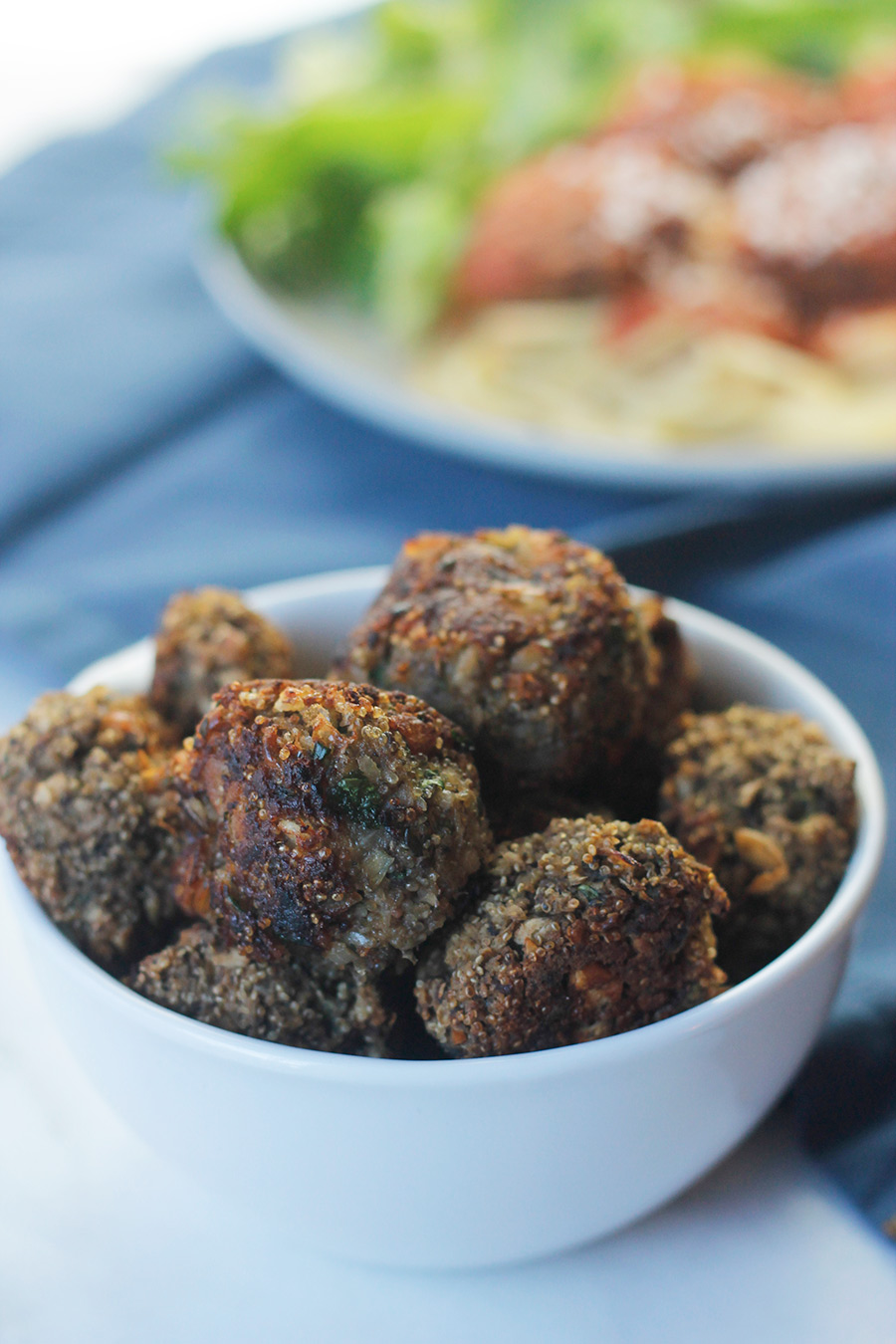 If you try this recipe, let me know! Rate it, leave a comment and tag me with @thewholeserving on Instagram! I always love seeing what you are creating!
[tasty-recipe id="10709″]