10 Delicious Salads your family and friends will love, perfect for potlucks, picnics and barbecues. If you need a salad for your next gathering, try one or more of these delicious and easy salads.
It's hot here is Texas, so I've been eating lots of salad these days.
I love everything about salads. They can be made days ahead and quickly assembled when you're ready, served as a full meal or a simple side. Here 10 delicious salads, that are a few of my favorites that I've been enjoying lately and they make great additions to summer gatherings, like your 4th of July celebration one week away.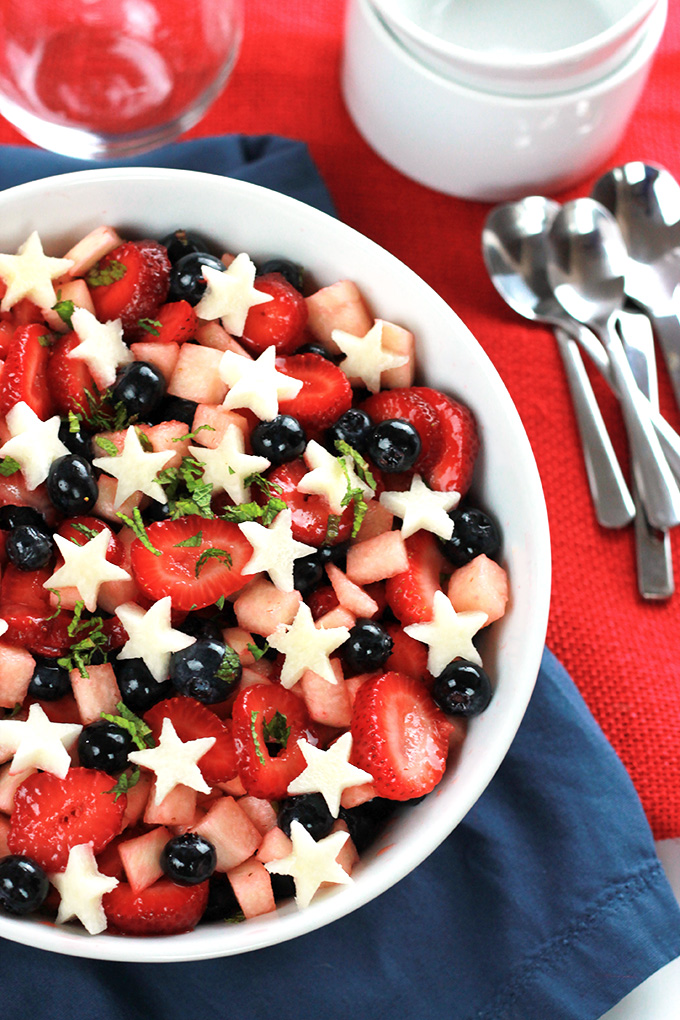 Strawberry, Blueberry, Jicama Salad
Erin - I've used jicama in a more savory salad with radishes, but never thought to add it to fruit salads! This looks delicious. The crispy jicama would be a great contrast to the berries.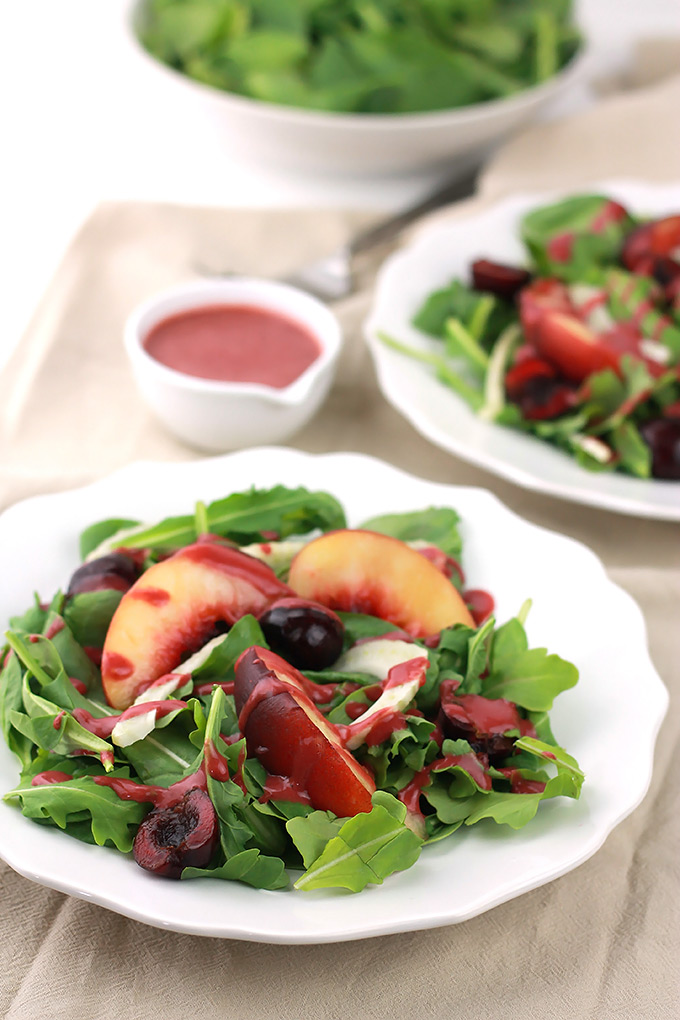 Fruity Spinach & Arugula Salad
Felicia - We love arugula, but sometimes find it too strong as the only leafy green in our salads. Pairing it with spinach is a great way to cut the nutty flavor. Adding some sweet fruity is the perfect final touch.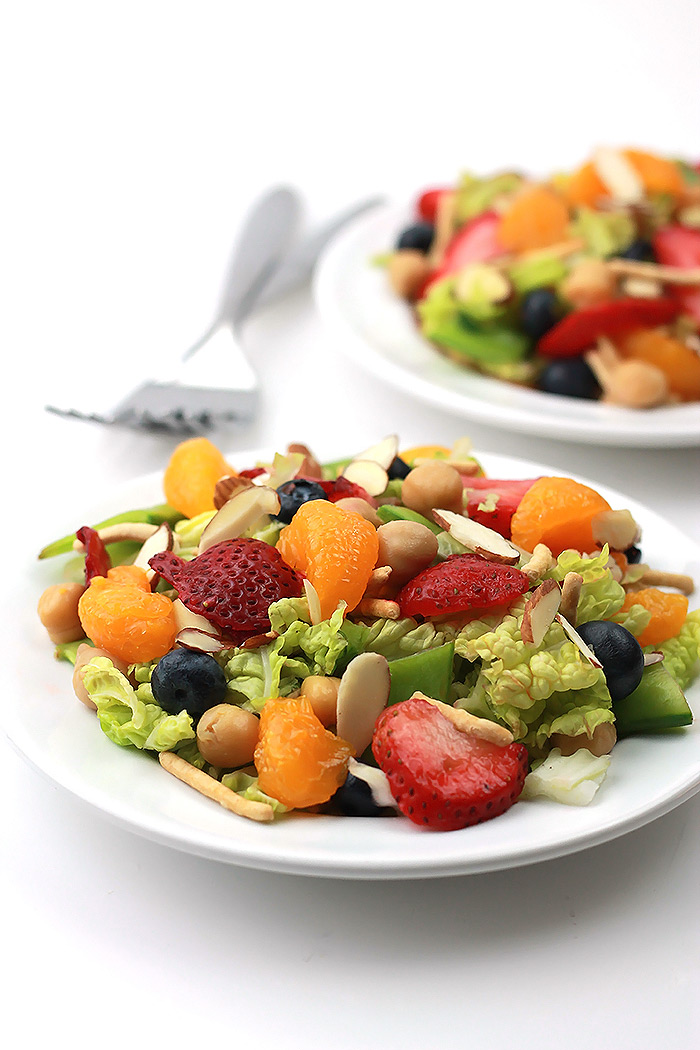 Carlyn - How beautiful is this salad! We had salad for dinner last night, sometimes it's all you need. I shared your post with my hubby, we want to make this next week.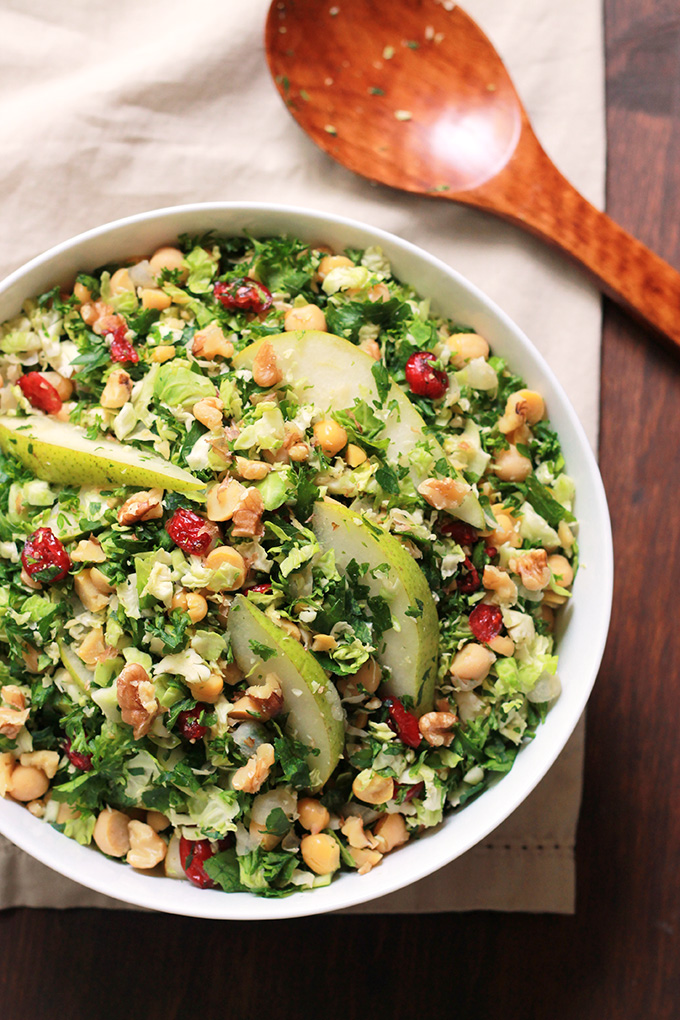 Tonya - Sounds like we grew up in the same household. ???? I love brussels sprouts, they're so healthy and nutritious. I love how you "paired" with the pear. Genius! Thanks for sharing this one with us!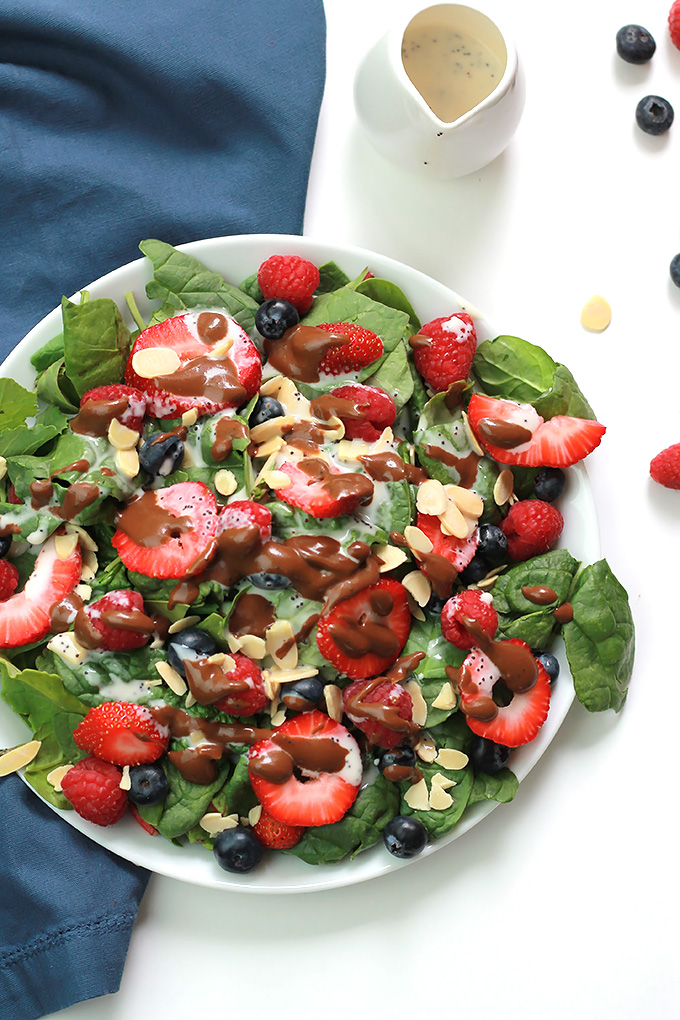 Three Berry Salad with Poppy Seed Dressing
Cristina - This is such a gorgeous salad! So bright and summery! And CHOCOLATE? I can put chocolate on my salad? Yes please!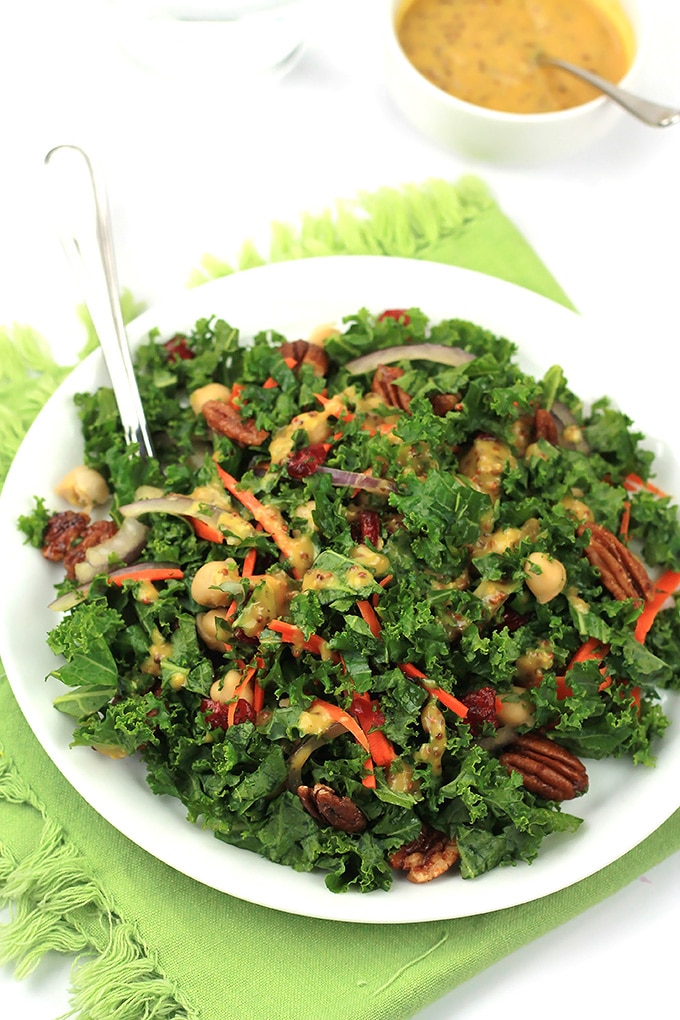 Jenna - What is it about chopped salads that make them so much more appealing? I love honey mustard and your dressing looks yummy! Can't wait to try this ????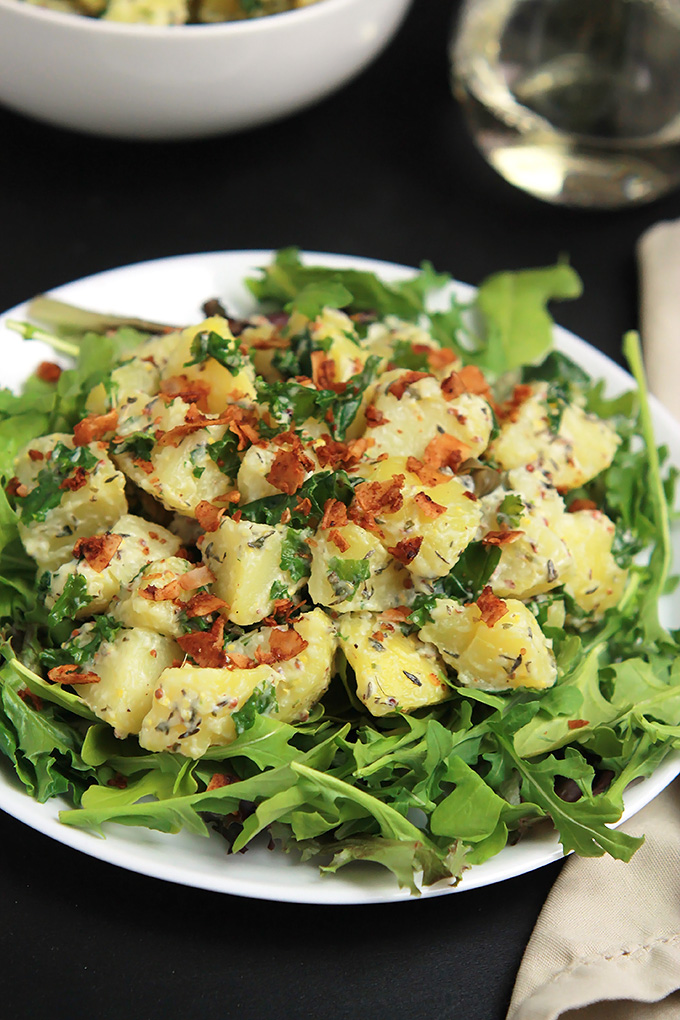 Heather - This looks absolutely INCREDIBLE! Yukon gold potatoes are my favorite potatoes (they are right in alignment with my love for sweet potatoes!), and I usually have them warm. I'll have to try this for summer. Thank you for the great recipe, and I just love your blog!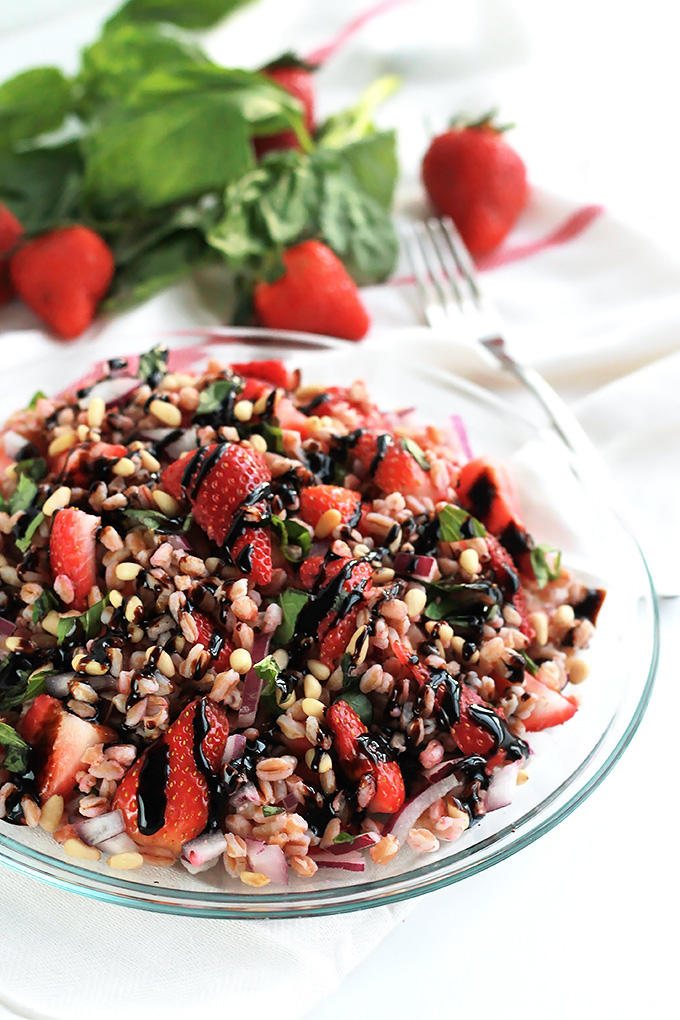 Ginger - Now, this is my kind of salad. So healthy, so gorgeous. Yep, I pinned it! I absolutely can't wait to try this. Fab photos too!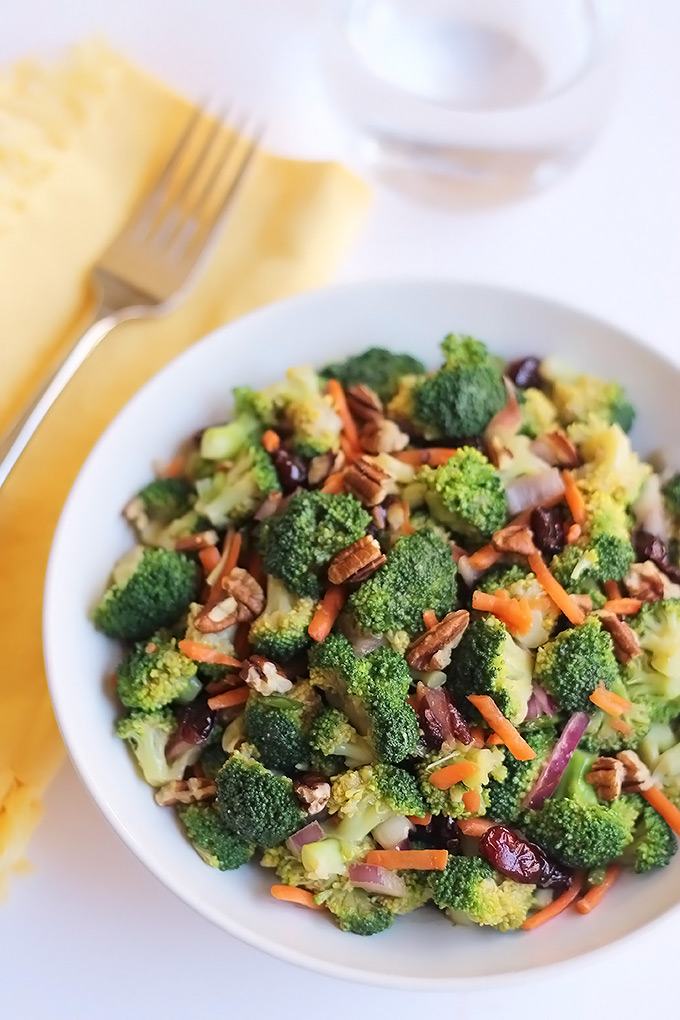 Broccoli Salad with Miso Sesame Dressing
Thalia - I seriously am loving the sound of that miso and sesame dressing.. totally a recipe I need to make!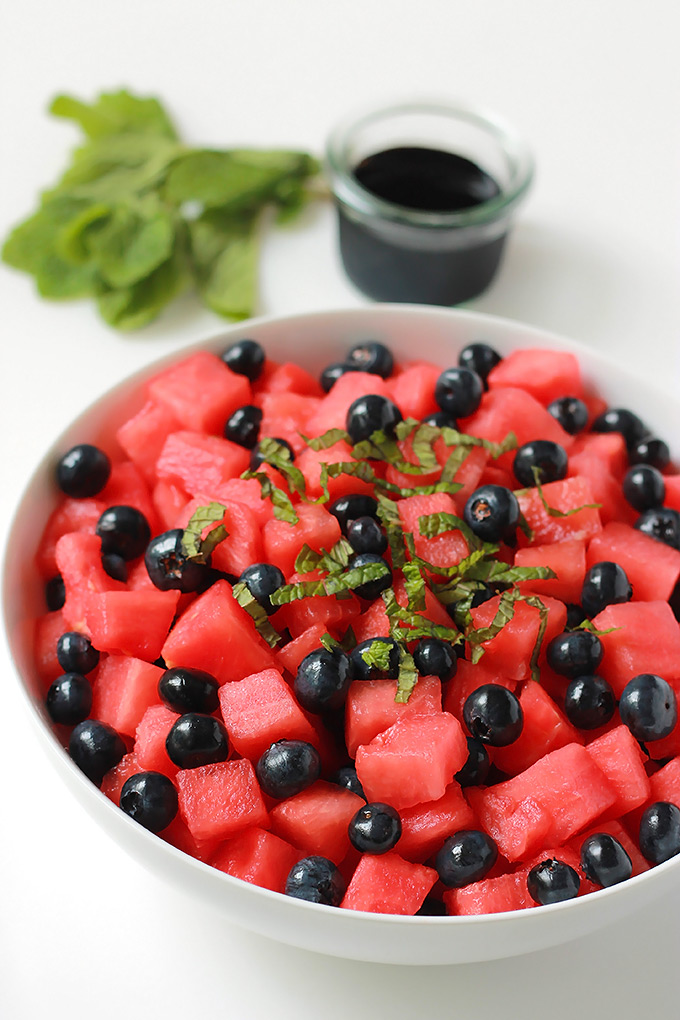 Alison - I love how simple this is to make, yet it just looks so delicious! I'll be adding this to my list of dishes to bring to summer potlucks! ????
If you make any of these salads or a version of them, take a picture and share with me on Instagram, tag it #thewholeserving or leave a comment below. I'd love to see or hear about your version of these 10 Delicious Salads.