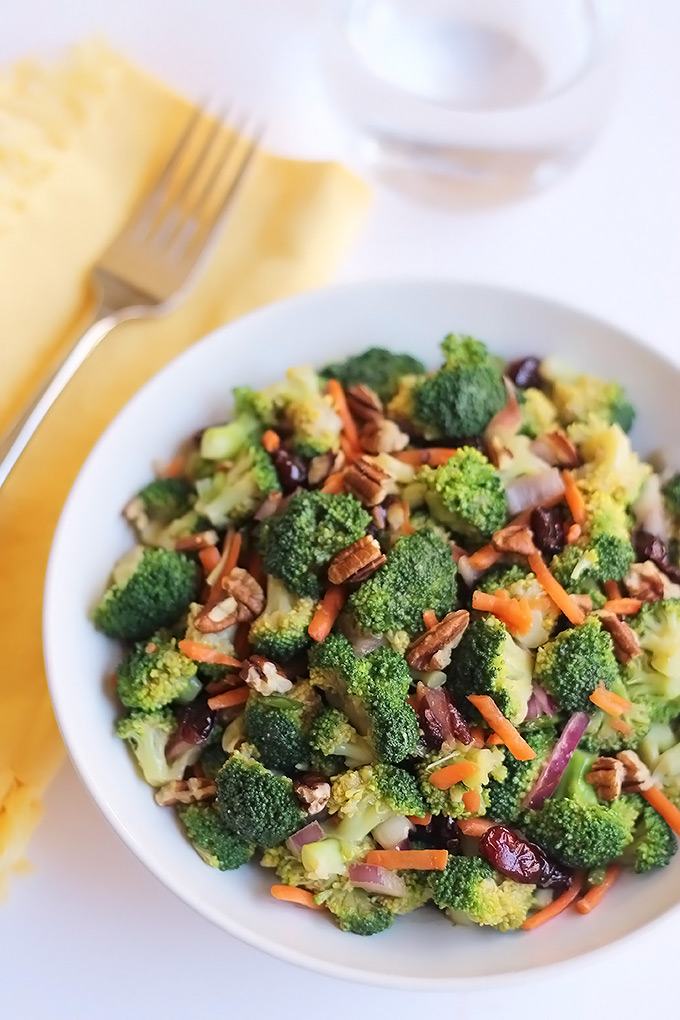 Happy Friday!
I hope everyone had a Very Merry Christmas and made some wonderful new memories with family and friends, enjoyed lots of good food and got all you wanted? If you didn't, just go shopping.
However, I've decided to enjoy a relaxing, do much of nothing day at home.
I must admit, I ate too much yesterday, so I'm going for a cleansing, much lighter fare today.
Broccoli, carrots, cranberries, onions and walnuts are all on the cleansing foods list, and they are all in this tasty salad.   Super easy to make, everything goes in a bowl, toss with the Miso dressing and it's ready to enjoy.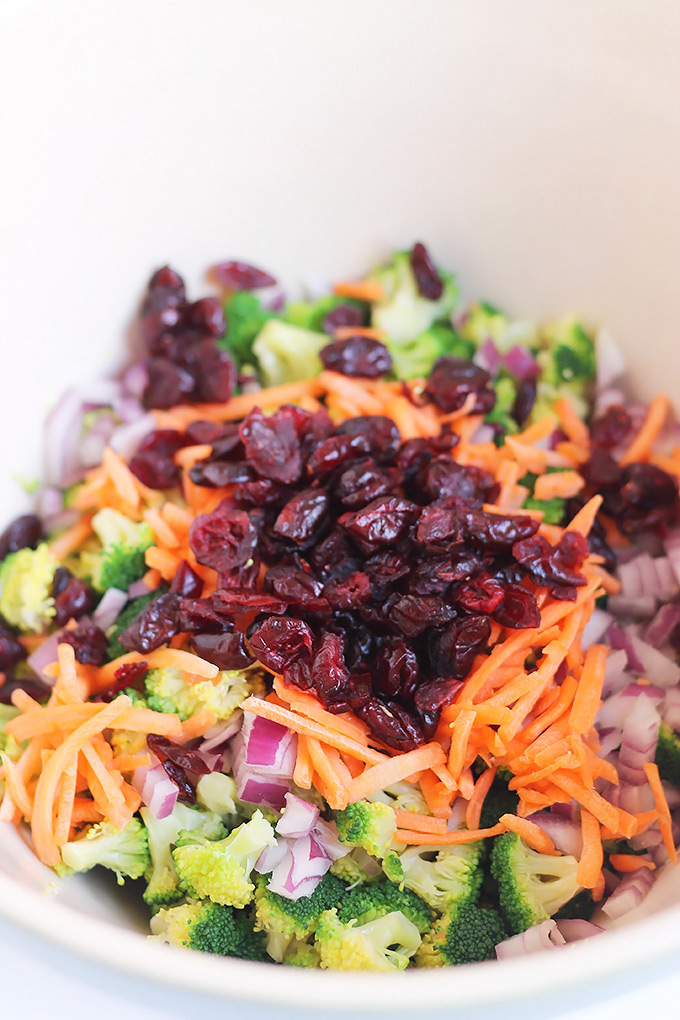 Crispy, crunchy, healthy, yummy salad, that's what this is.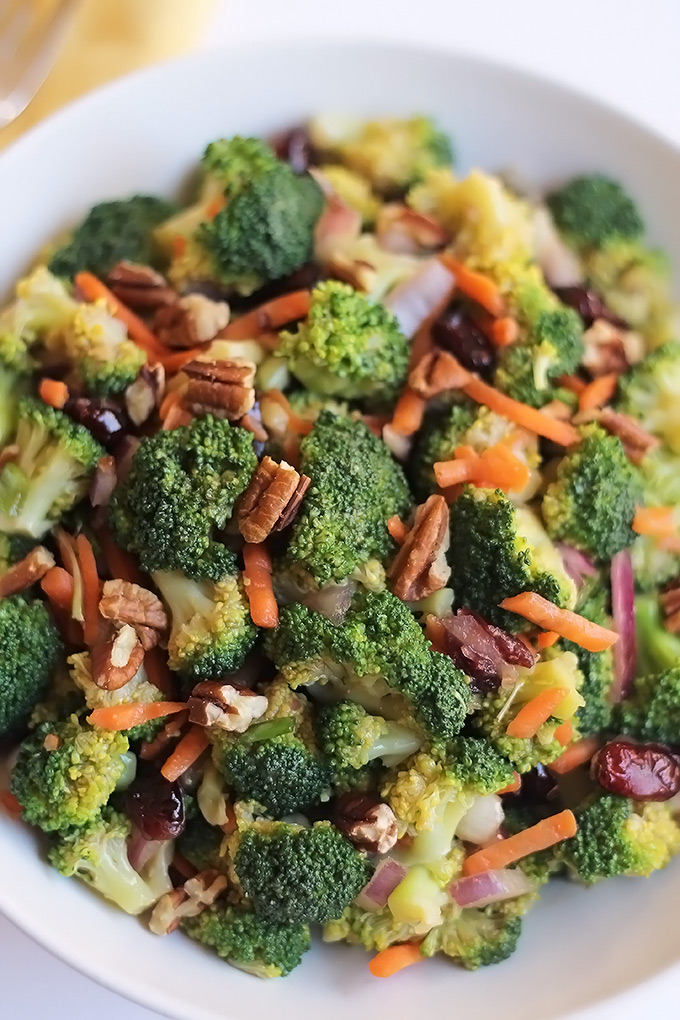 You can enjoy this tasty salad alone or as a side.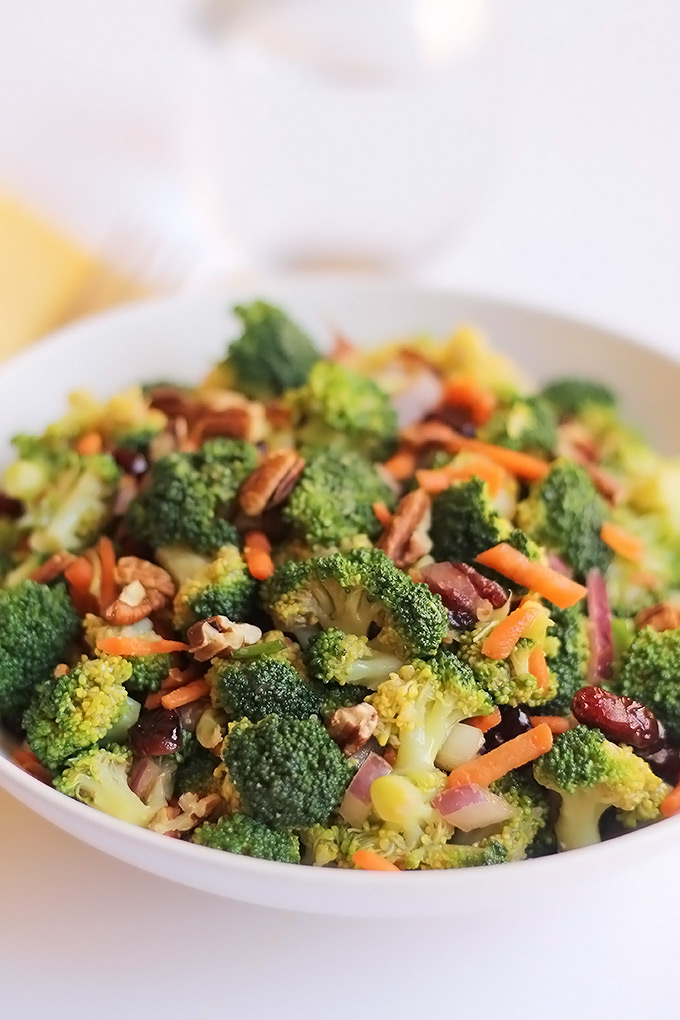 I enjoyed a big bowl of this yummy salad all alone.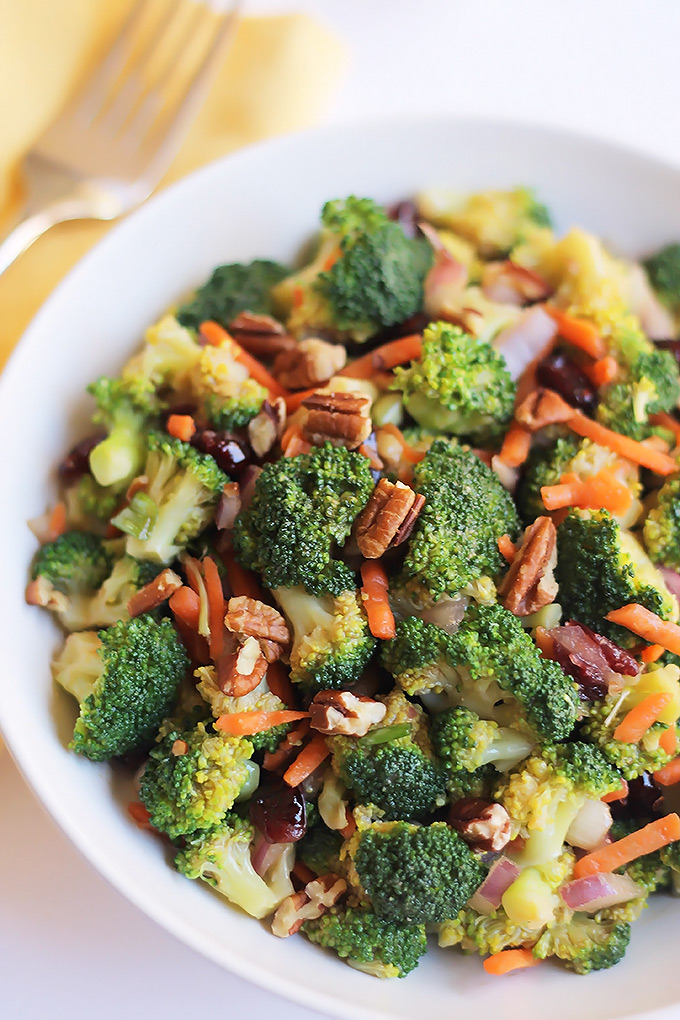 [tasty-recipe id="9628″]
For more information on detox and cleansing foods check out Bembu.com.