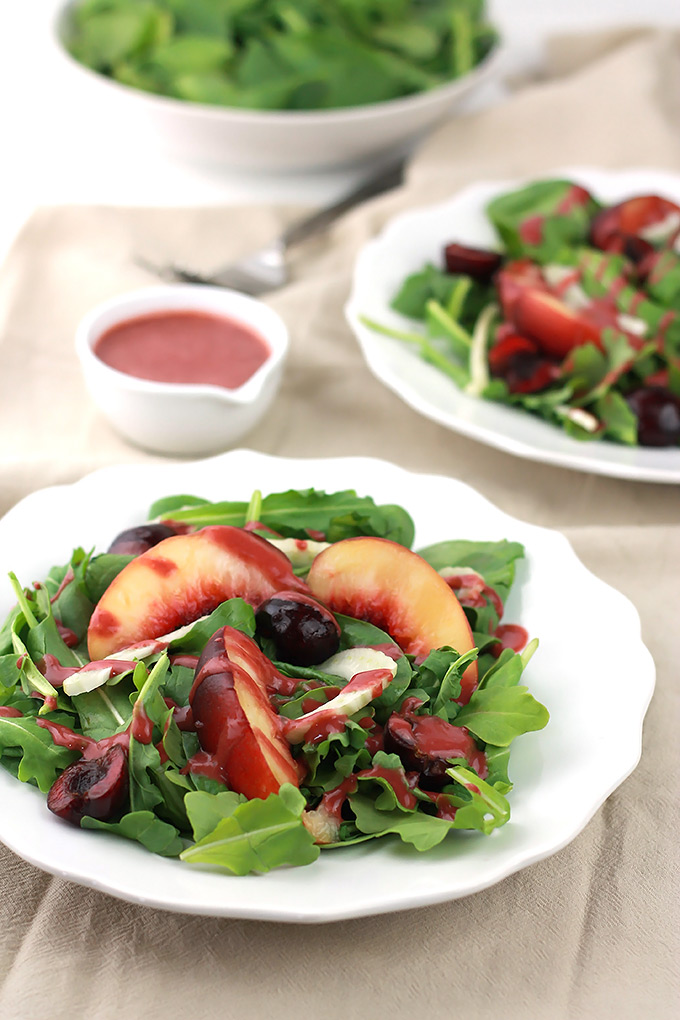 Sweet, tart and crisp are words I would use to describe this salad. Sweet juicy nectarines and tart cherries, what a combination for this Fruity Spinach & Arugula salad. This salad was created out of a need to use some ripe cherries and nectarines before they were past their prime.
This might possibly be one of the quickest salads I've made, ever!
I tossed together a bag of spinach and arugula, sliced the nectarines, pitted and sliced some cherries and added in some fennel because it needed to use it as well.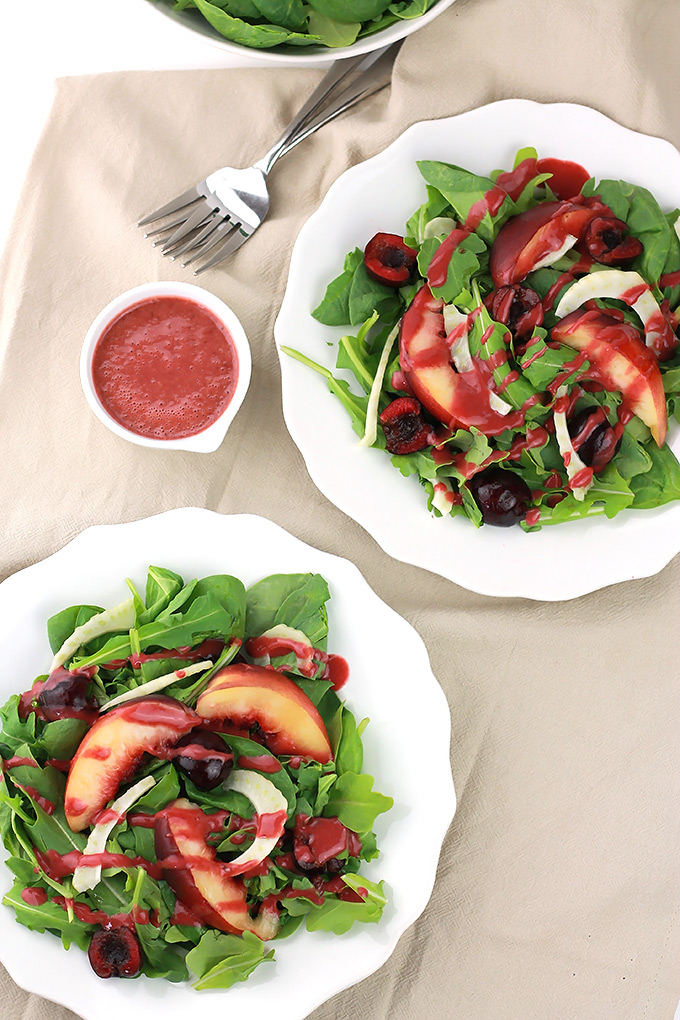 The earthly flavor of the veggies together with the sweet, tart flavor of the fruit work so well together to make this one of my favorite summer salads. The flavors will simply explode in your mouth.
The dressing is just as simple and easy as the salad, blended cherries, lemon, vinegar, oil and a dash of salt.
A simple, beautiful, good for you salad!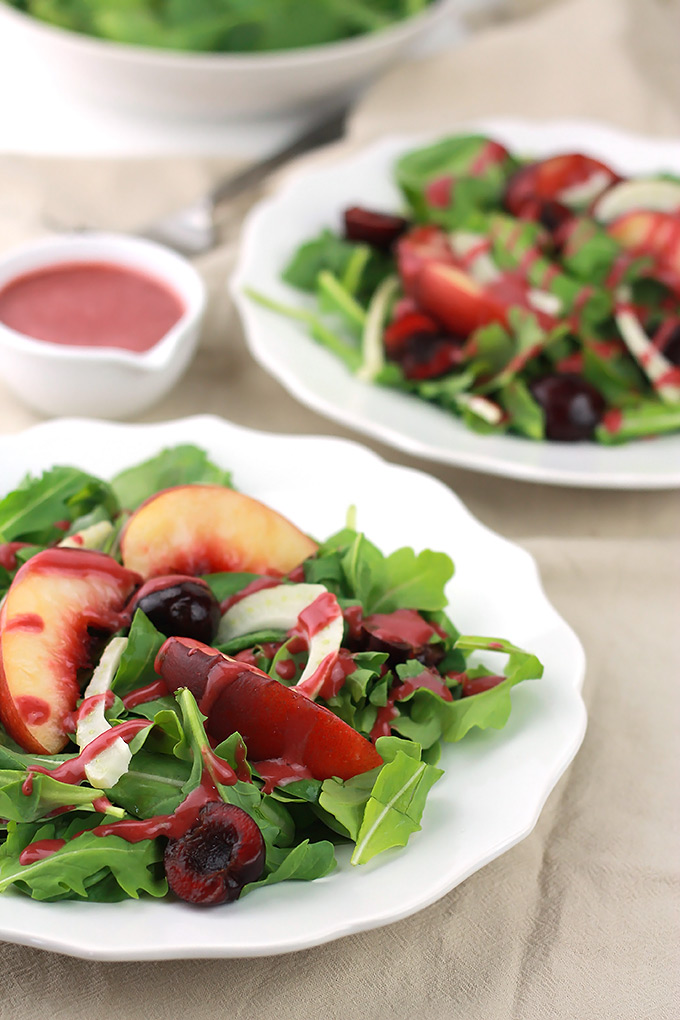 [tasty-recipe id="9900″]
Just before devouring this beautiful salad I threw on some pecans for added crunch.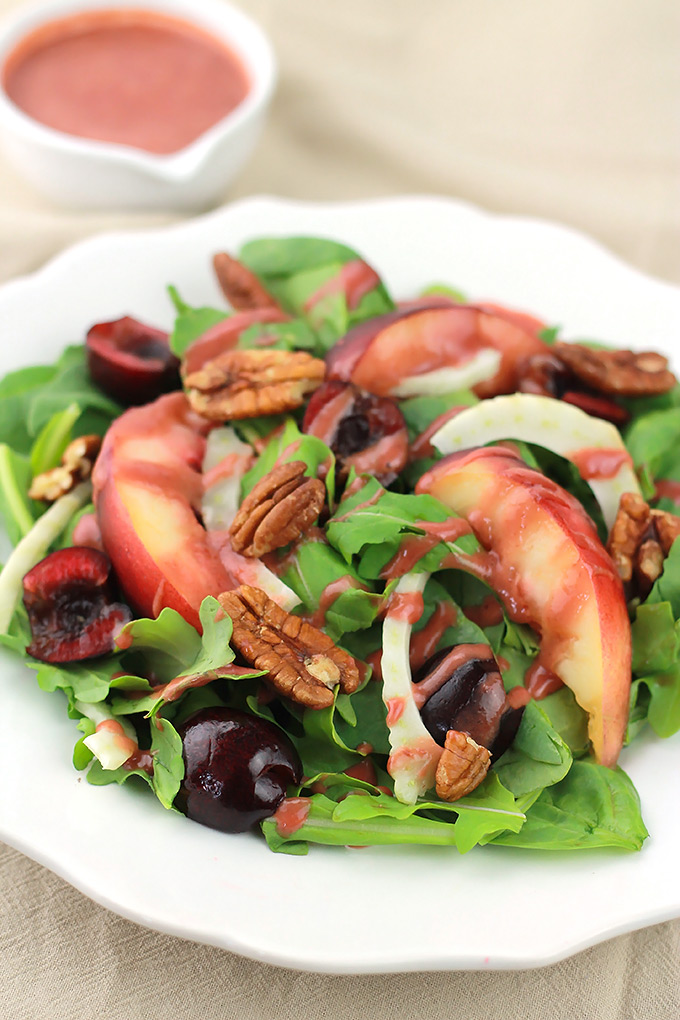 Shared with: Made From Pinterest-Best Recipes & DIY Party, Lou Lou Girls – Fabulous Party, Cornerstone Confessions-Titus 2 Tuesday