Recharge and power up with this nutrient packed Chopped Kale Salad. It's a perfect stand alone meal or side salad.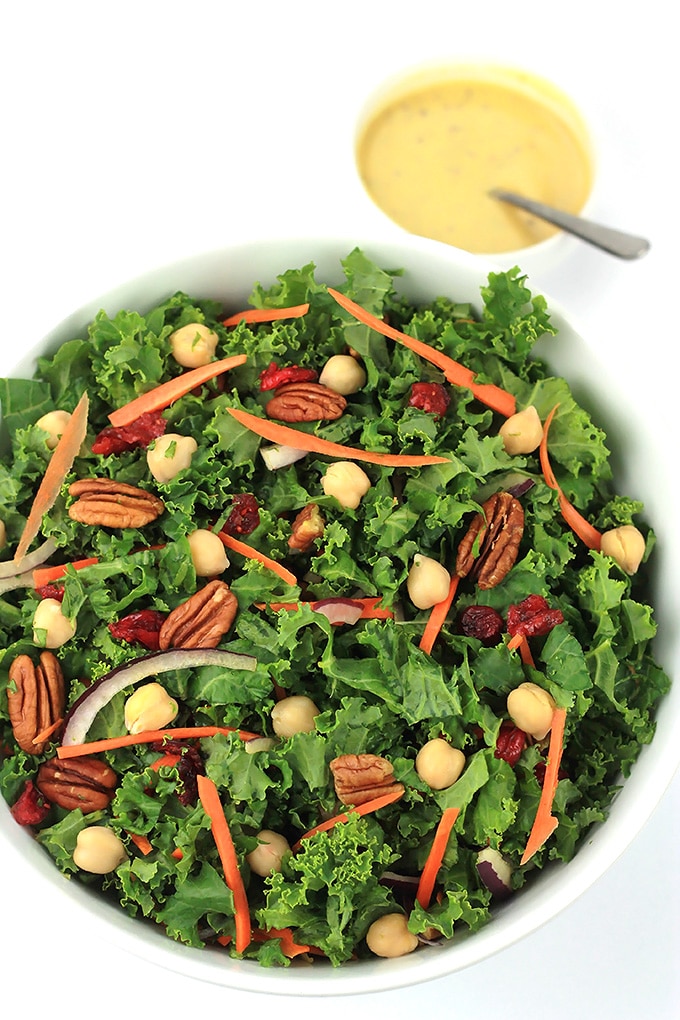 Hi everyone, I hope you all had a Happy Thanksgiving Weekend!
Did you eat lots of food? Watch any football? Do any shopping?
I ate lots of food, watched football, but when it was obvious to me my team wasn't going to win, I did some shopping on-line. Unfortunately for me some of the items I wanted weren't available on-line, but were available in the store. So my daughter and I went out in the pouring rain to Target and Old Navy to do some in store shopping. It was a bit crowded but I was able to get in and get out with everything I wanted.
After shopping and a bit of overindulging in some desserts I decided to go for something lighter like this Chopped Kale Salad. There's nothing like a good clean salad after a little overindulgence, don't you think?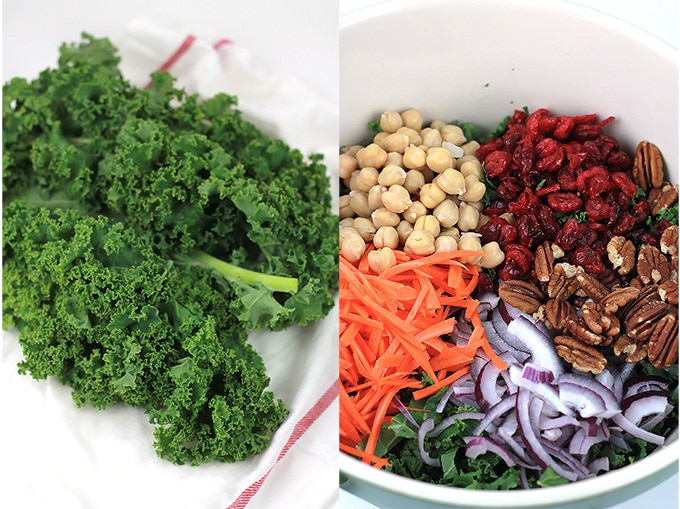 I made a big bowl of this good stuff and grazed on it throughout the day. I simply mixed in some ingredients I had in the fridge. Chickpeas and pecans were added to make it a hearty salad that can be eaten alone as a meal. Dried cranberries I added because I love cranberries on any salad. Stored in an airtight container in the fridge this salad stays crisp and fresh, simply drizzle on the dressing before serving.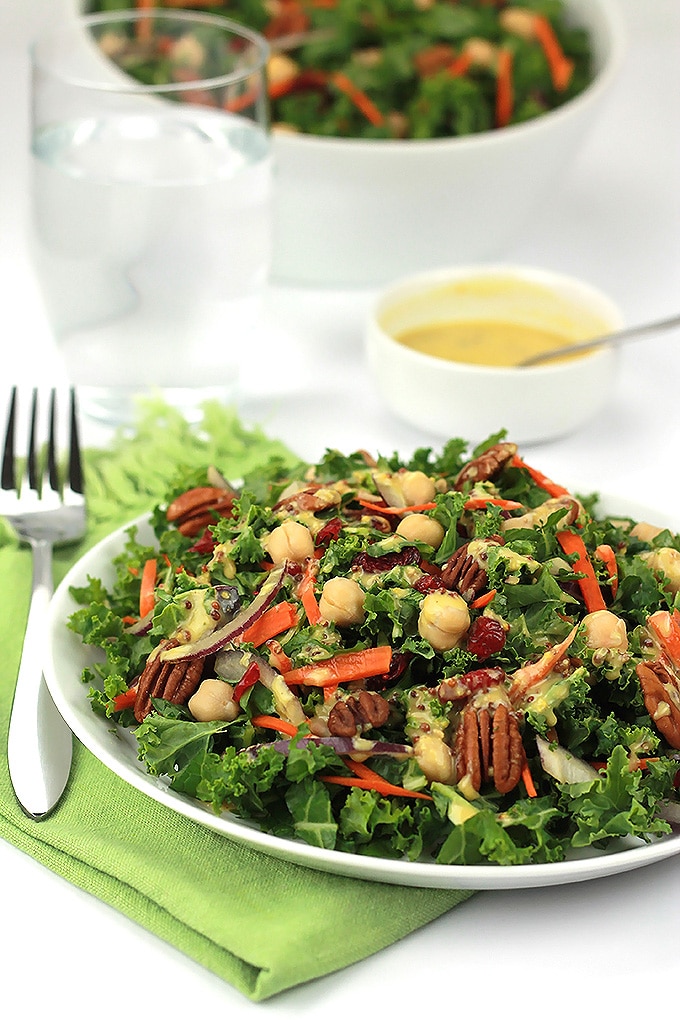 Enjoy this salad as a meal, a side to sandwiches, or as a topping for other veggies, like I did with my sweet potato.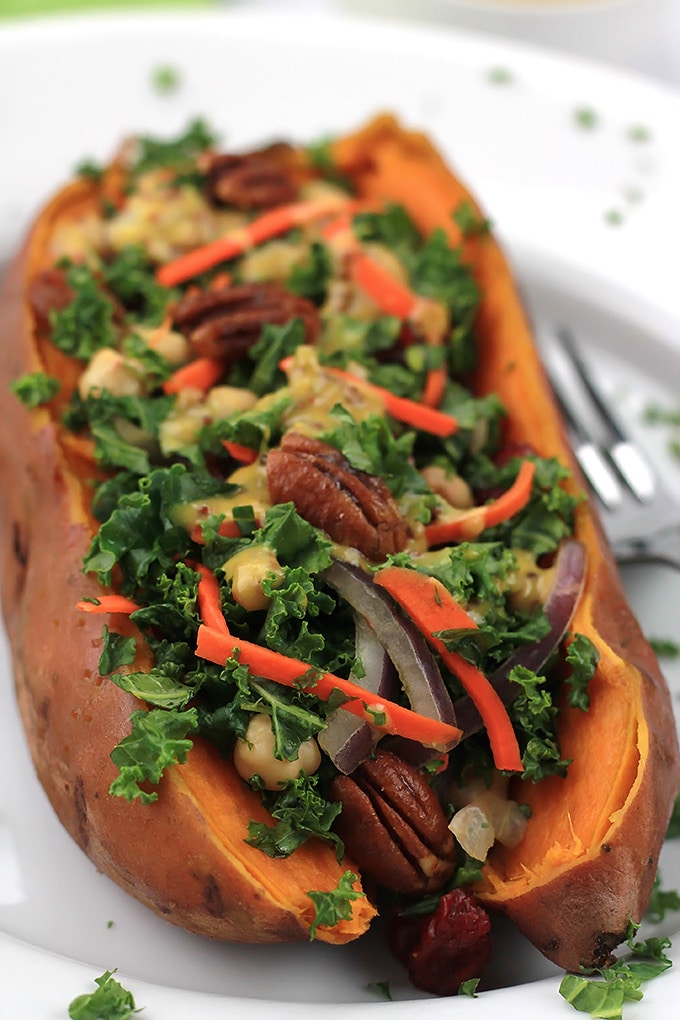 Now lets talk about the dressing, it's an adapted version of No Honey Mustard Sauce from Minimalist Baker. Honey mustard is a staple in my house, but I couldn't find a good vegan version, until I tried Dana's version from Minimalist Baker. She nailed it, my daughter who is the honey mustard Queen and eats honey mustard on her fries, burgers, nuggets on everything, loves it.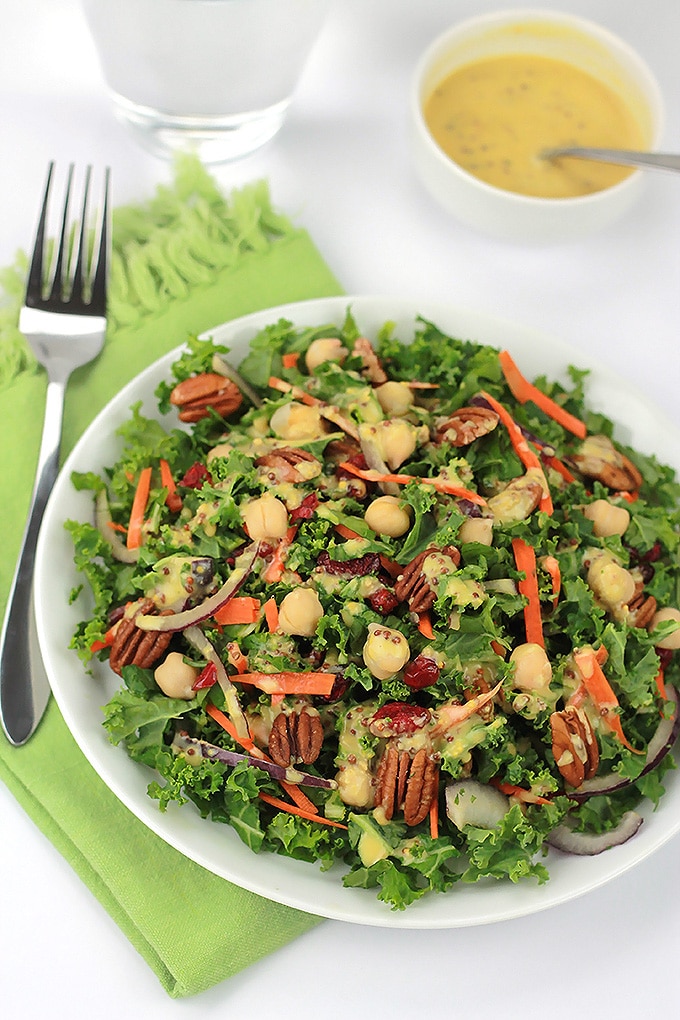 Super easy, super delicious this salad will give you all the energy you need to keep moving. Go ahead, enjoy your family, friends, shopping, football games, Hallmark and Lifetime Christmas movies and this awesome salad and have yourself a wonderful holiday shopping season.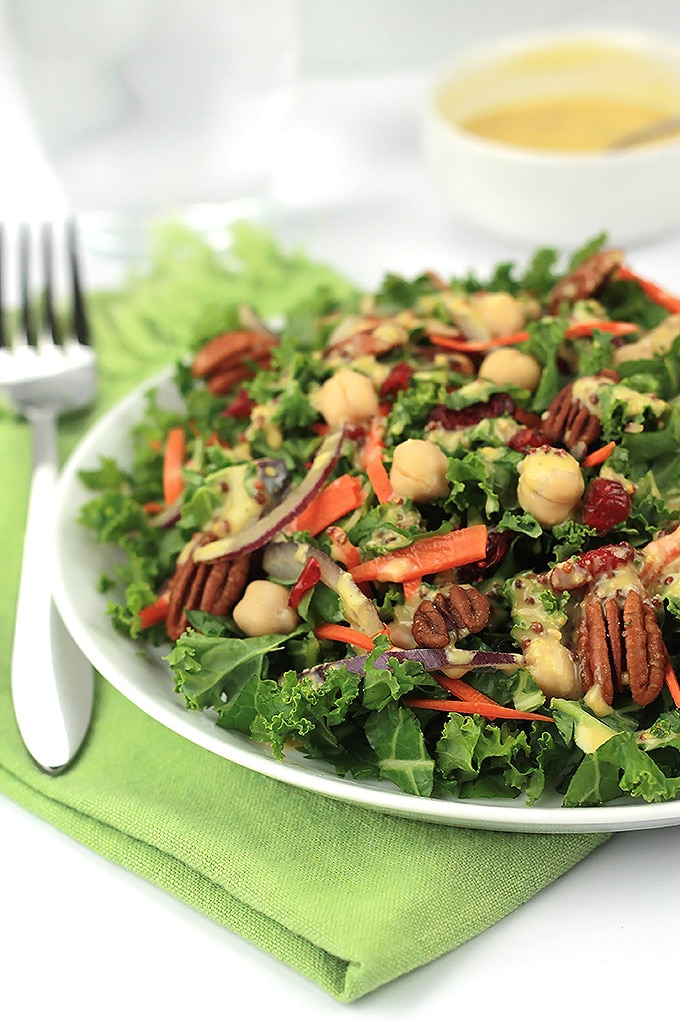 [tasty-recipe id="9700″]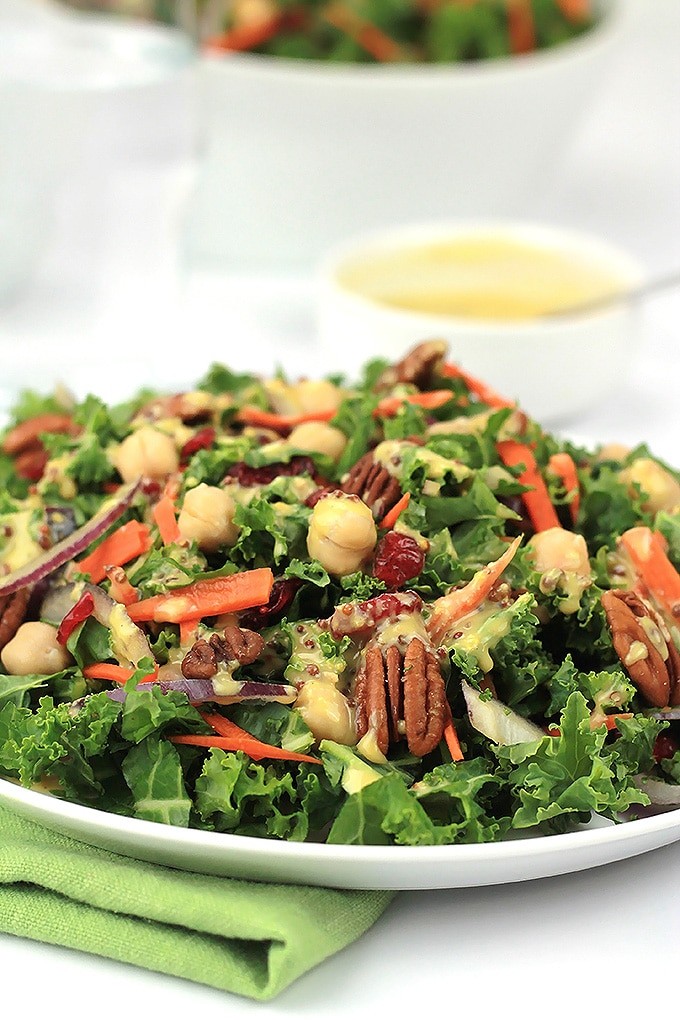 Linked with: Ducks'n a Row Wonderful Wednesday Link Party, Urban Naturale Healthy, Green and Natural Link Party, View From In here #WAYWOW Link Party