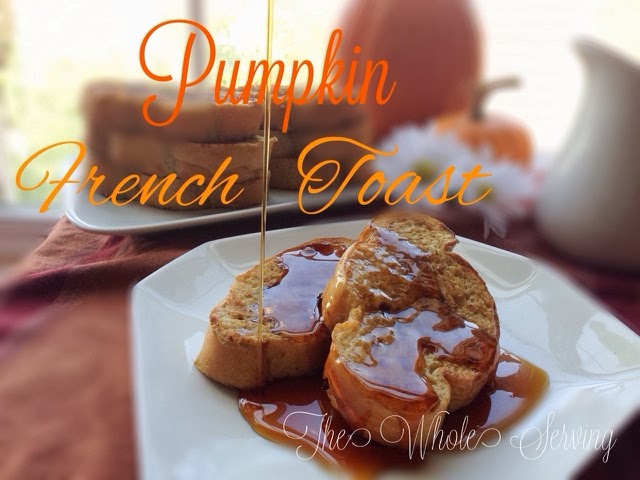 I remember when having french toast for breakfast was reserved for weekends only and regular pre-sliced bread was used instead of french bread, but now I like to use unsliced bread, I can make the slices larger than a half inch and not have soggy toast.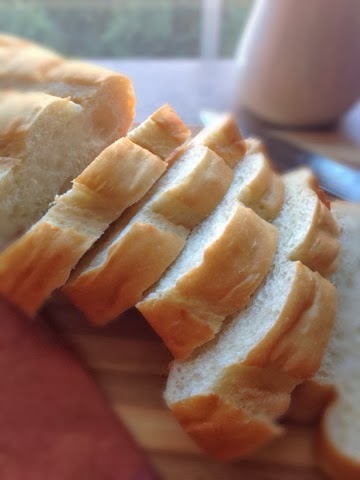 When I prepare these I make extra to freeze. Just like the ones you purchase from the grocery, but only better and you control the ingredients.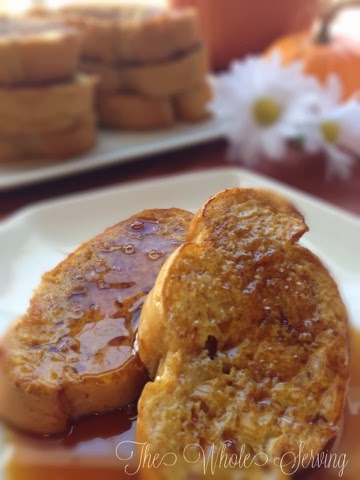 What a great breakfast to serve to friends and family Thanksgiving morning.
Pumpkin French Toast
Ingredients
4 eggs
1 ¼ cup milk, dairy or non-dairy
½ cup pumpkin purée
1 teaspoon pumpkin pie spice
½ teaspoon salt
1 teaspoon vanilla
8 to12 
slices of French bread
Instructions
1. Beat eggs and milk together until well combined, in a large bowl.
2.
Whisk
(Affiliate Link)
in the pumpkin purée, pumpkin pie spice, salt and vanilla until smooth.
3. Heat griddle pan or large non-stick pan to medium-low heat.
4. Spray griddle or pan surface with non-stick cooking spray.
5. Dip bread into egg mixture coating both sides.
6. Transfer bread slices to griddle or pan, heat until bottom is golden brown, turn to cook other side.
7. Serve hot with syrup.
Enjoy!
For more Fall Treats click HERE.
This post was shared with The Naptime Review, Consider Me Inspired, DIY's (Do It Yourself), My Life as Robins Wife, and 2Crochet Hooks for Mom's Monday Mingle.