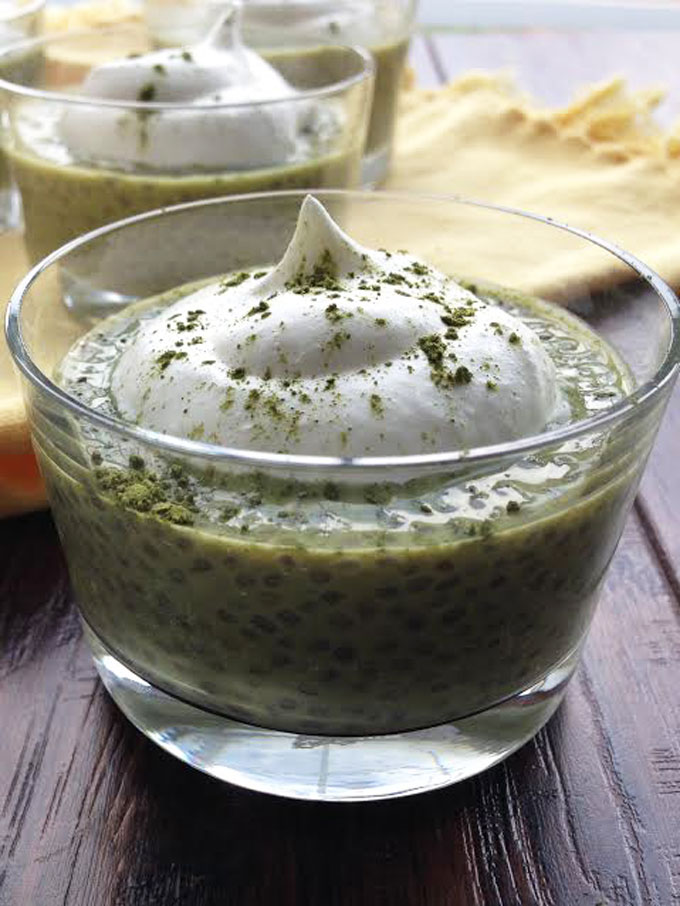 What a combination, Matcha and Chia Seeds!  What is Matcha? It's a powerful green tea loaded with health benefits, because the whole tea leaf is ground into a powder and used.  
Although matcha has caffeine, there is a difference in how the body metabolizes matcha, it's both a stimulant and a relaxant, perfect for keeping your mind focused during your day.   There are loads of antioxidants found in matcha, and because with matcha the whole tea leaves are consumed, not just steeped as with other teas, you receive more of the health benefits. 
The other power player here is chia seeds, these tiny seed are loaded with powerful benefits to our bodies. According to
Dr Wayne Coates -AZChia.com,
15 to 20 grams (2 to 3 tablespoons) of Chia a day will provide you with all the omega-3 your body needs.  For more about the benefits of chia, check out this post. Ch Ch Ch Chia.
I usually only use these two power players in my smoothies or maybe sprinkled over cereal or salads, but when I was invited to try some Matcha powder from
KissMe Organics
, I wanted to do more than just drink it.  The idea of making a pudding came to mind, but I needed something to make a pudding consistency without using gelatin, chia seeds was the answer.  When chia seeds absorb moisture, it thickens and becomes gelatinous.
I found that this culinary grade matcha from 
KissMe Organics
, mixes more smoothly and it doesn't clump together as much as some of the others I have tried.  For more on how to order click 
HERE.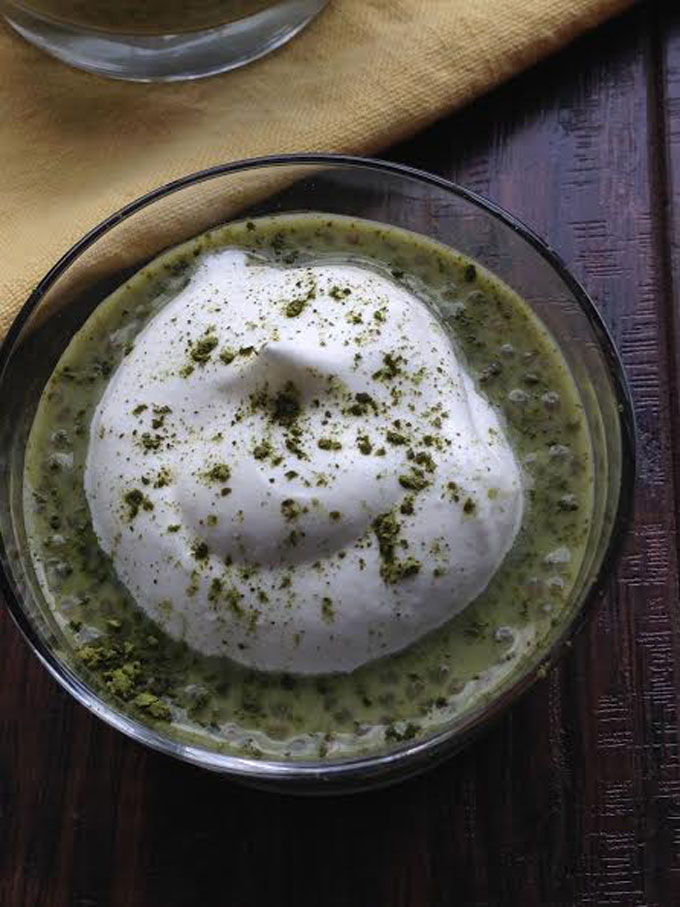 I had never had chia pudding before so I was pleasantly surprised with the smooth creamy consistency. The whipped coconut cream on top took it to another level of decadent loveliness.  It was hard for me to share.
[tasty-recipe id="9544″]
Disclaimer: This post is a review for culinary grade Matcha from 
KissMe Organics. I was given the opportunity to try this product from KissMe Organics for the purpose of this review. I received no further compensation for this review and the opinions are my own. The content of my review is my true and honest experience with this product. 
This blog post was shared on Titus 2 Tuesdays., and New Mrs. Adventures.