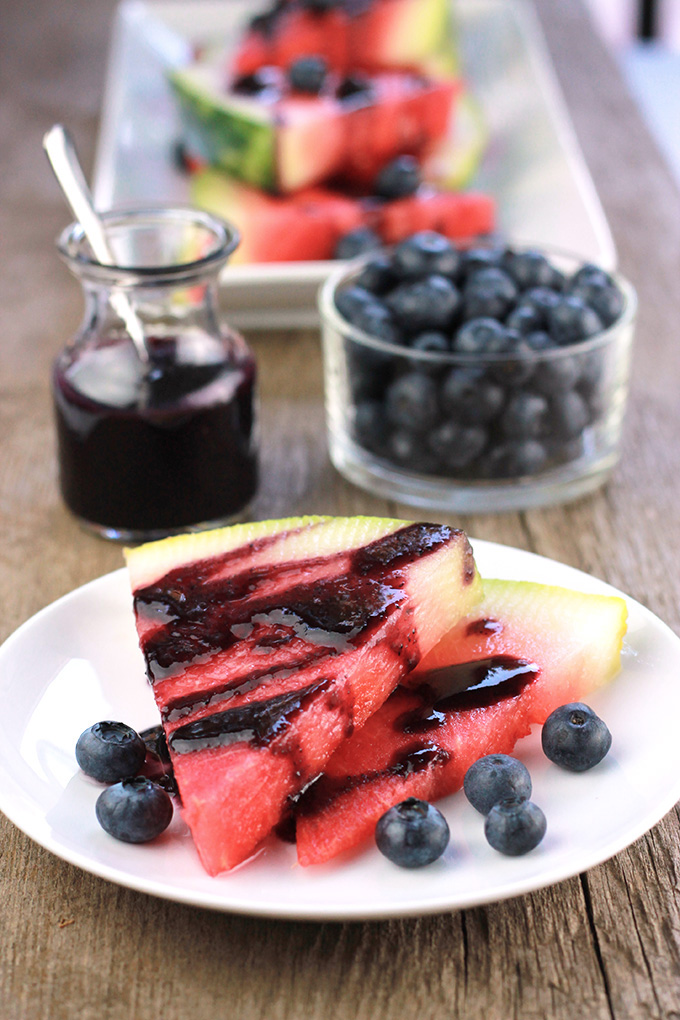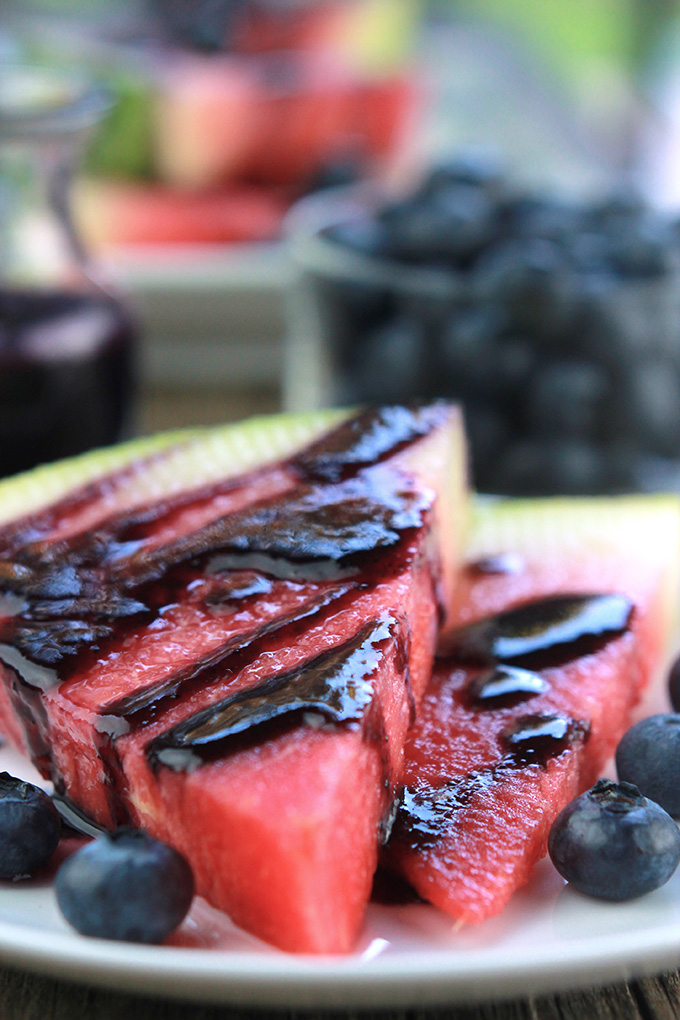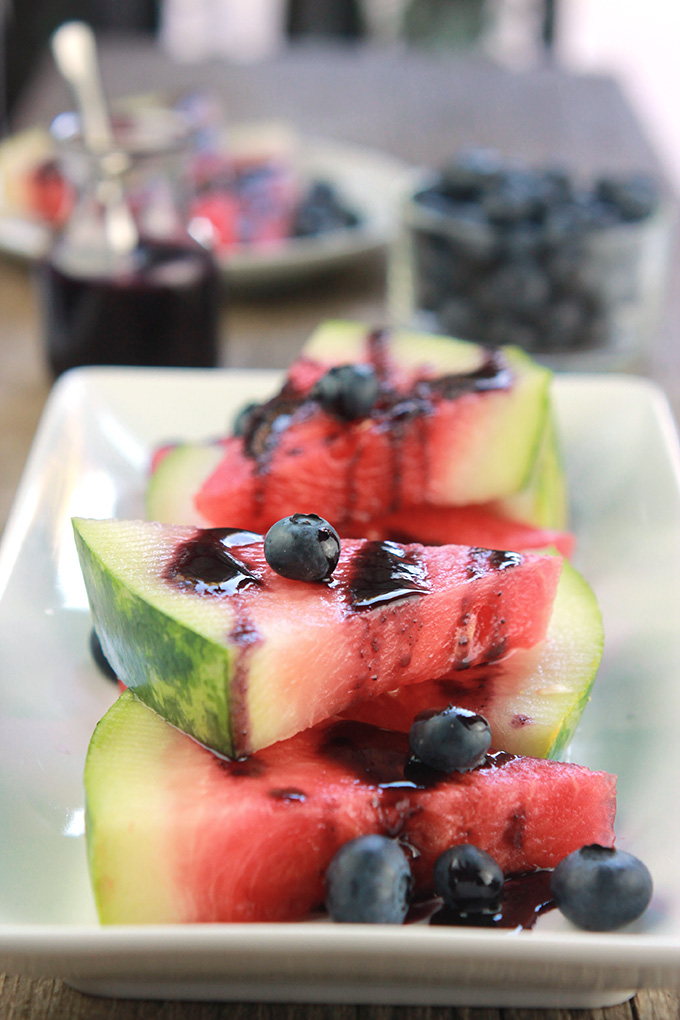 Summer may be over but there's still summer fruit to enjoy. This Blueberry Glazed Watermelon is a perfect way to enjoy the last fruits of summer.I walked into the grocery last week and up front and center was a big box of watermelons. Yes, it's officially fall but still warm here in Texas, and I am enjoying the final fruits of summer. Growing up we would eat cool crisp watermelon with a little sprinkling of salt. I've decided to forgo the salt and drizzle my watermelon slices with a sweet, smooth blueberry glaze instead. I had made the glaze earlier in the week to use over ice cream and decided to give it a try over the watermelon. So delicious!How could you pass on a snack like this? Not only is it delicious, it's healthy. The blueberries are loaded with fiber, potassium, vitamin C, B6 and it helps lower cholesterol. Watermelon is mostly water but it's filled with vitamin A, B6, C lycopene, antioxidants and amino acids. It's nice when healthy and delicious come together.Fall and winter is my favorite time of the year, and I'm looking forward to the cooler weather but I'm going to enjoy the sweet fruits of summer until they're all gone.
Print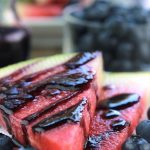 Blueberry Glazed Watermelon
---
2

cups

fresh blueberries

½

cup

water

½

cup

maple syrup
sliced watermelon
fresh blueberries for garnishing
---
Instructions
Place washed blueberries in a medium saucepan along the the water and syrup and bring to a boil and reduce to medium low.
Simmer, stirring occasionally to prevent sticking. When blueberries burst and sauce has reduced by half, it should coat the back of a spoon. Remove from heat and allow to cool slightly.
To separate the fruit from the sauce pour over a fine mesh strainer. For a thicker sauce place in a blender and blend until smooth.
Serve sauce over the sliced watermelon with fresh blueberries.
---
If you make this recipe or a version of it, take a picture and share with me on Instagram, tag it #thewholeserving or leave a comment below. I'd love to see or hear about your version of this Blueberry Glazed Watermelon.