Sweet, bright, and refreshing, this Sweet Vermouth Hibiscus Tea Cocktail is great for summer entertaining.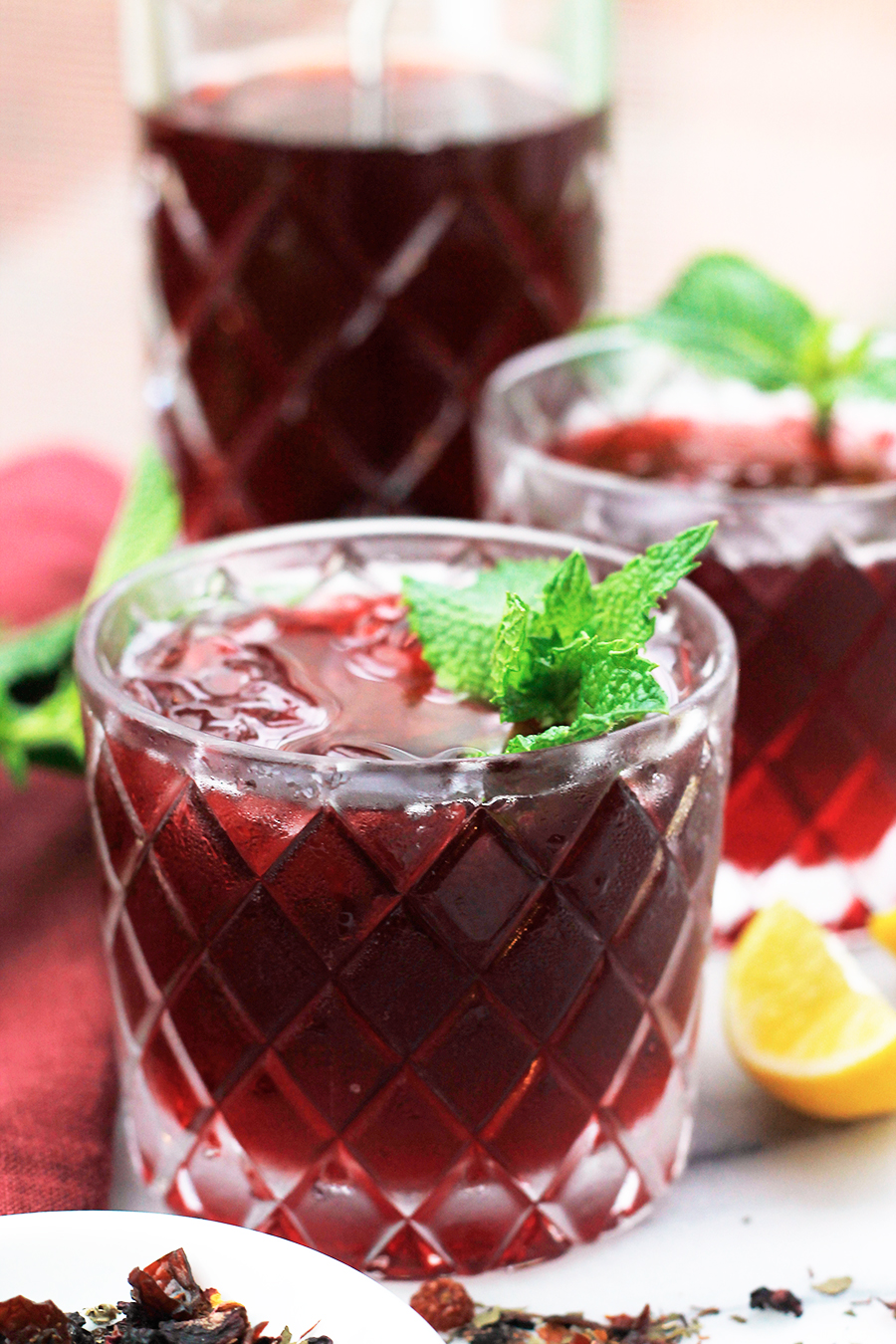 I'm not a big drinker, I occasionally have a glass of wine with dinner or with appetizers when I'm entertaining. 
After experiencing a sweet vermouth cocktail at a friends house, I was curious and decided to learn a bit more about the intriguing ingredient in the drinks my friend served. It was a pretty simple cocktail, she mixed sweet vermouth, sparkling water, a splash of fresh orange juice with a twist of orange zest. However, the most popular drink that uses vermouth is a martini, which is a bit too strong for my taste.
Vermouth, what is it?
Vermouth is an aromatized, fortified wine flavored with herbs, spices, seeds, flowers, barks, roots and various botanicals. It's fortified with distilled alcohol which keeps it from spoiling as quickly as traditional wine.
There are several kinds of vermouth, the most popular are red which is sweet, and white which is dry. In this recipe, I used sweet vermouth and one of my favorites, hibiscus tea.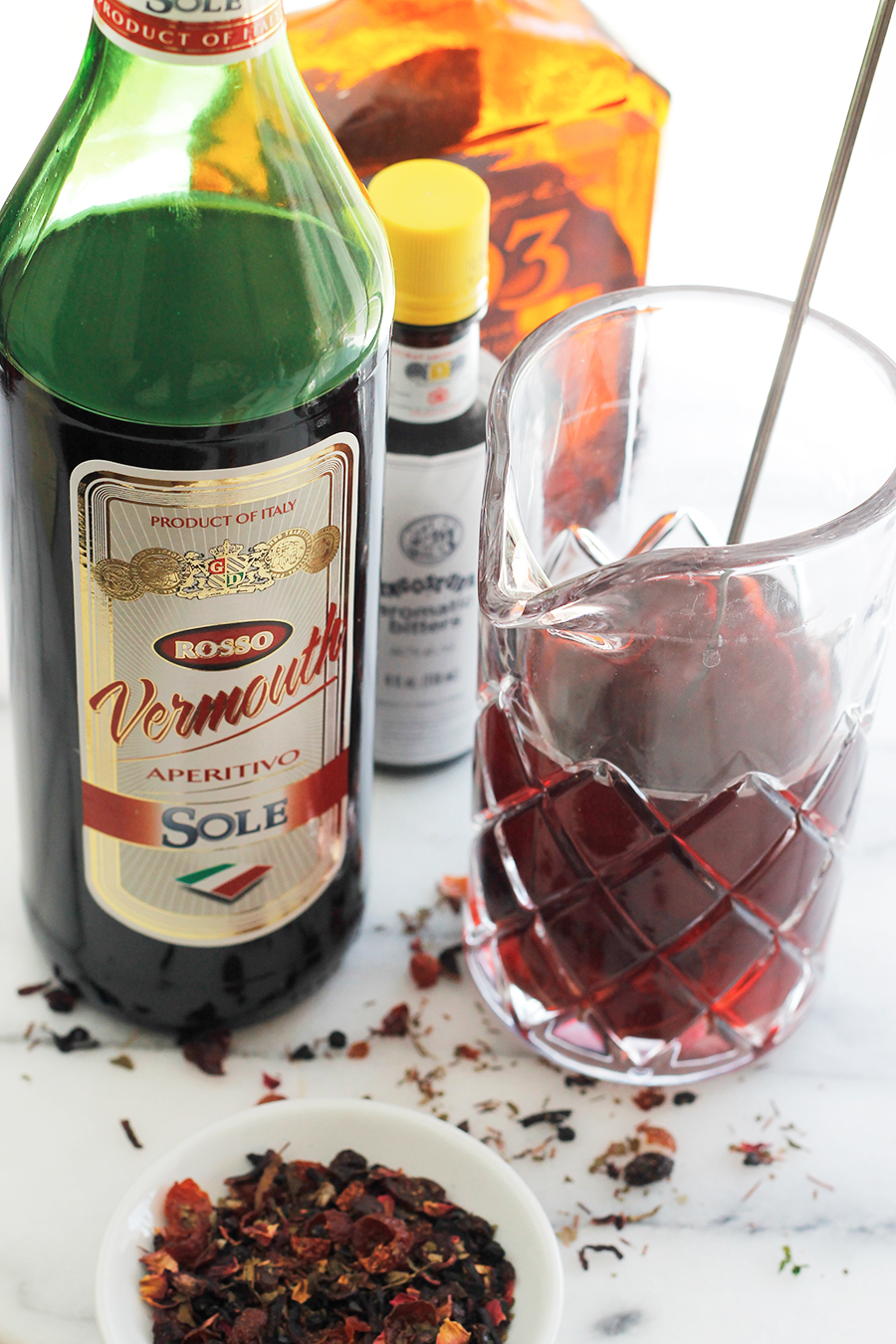 You'll need to make your tea and allow it to cool in your fridge. I recommend you make your tea several hours before you need it for your cocktails or overnight, so that it's nice and chilled when you're ready to make your cocktails.
Cocktail time is super easy, simply mix, stir and pour.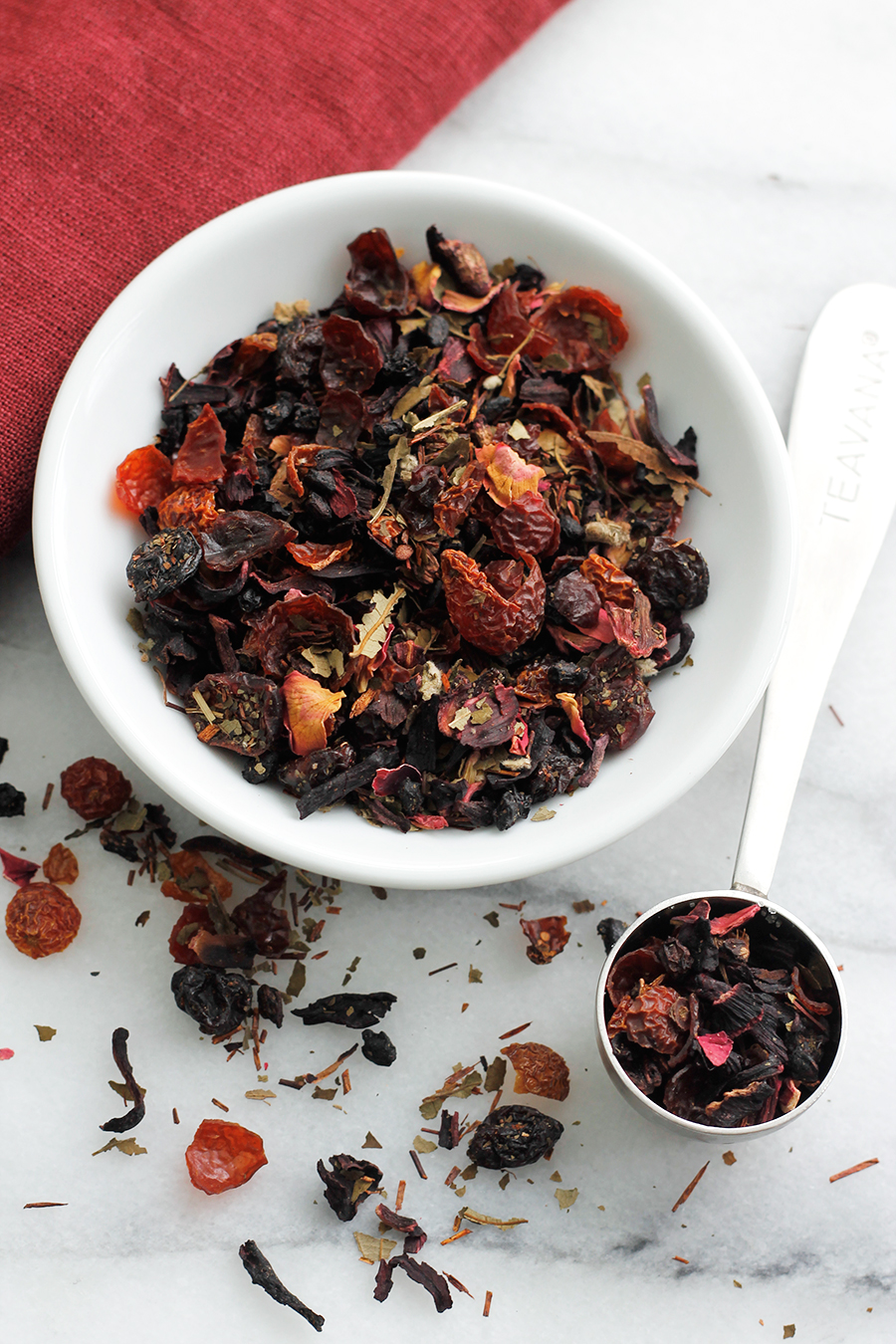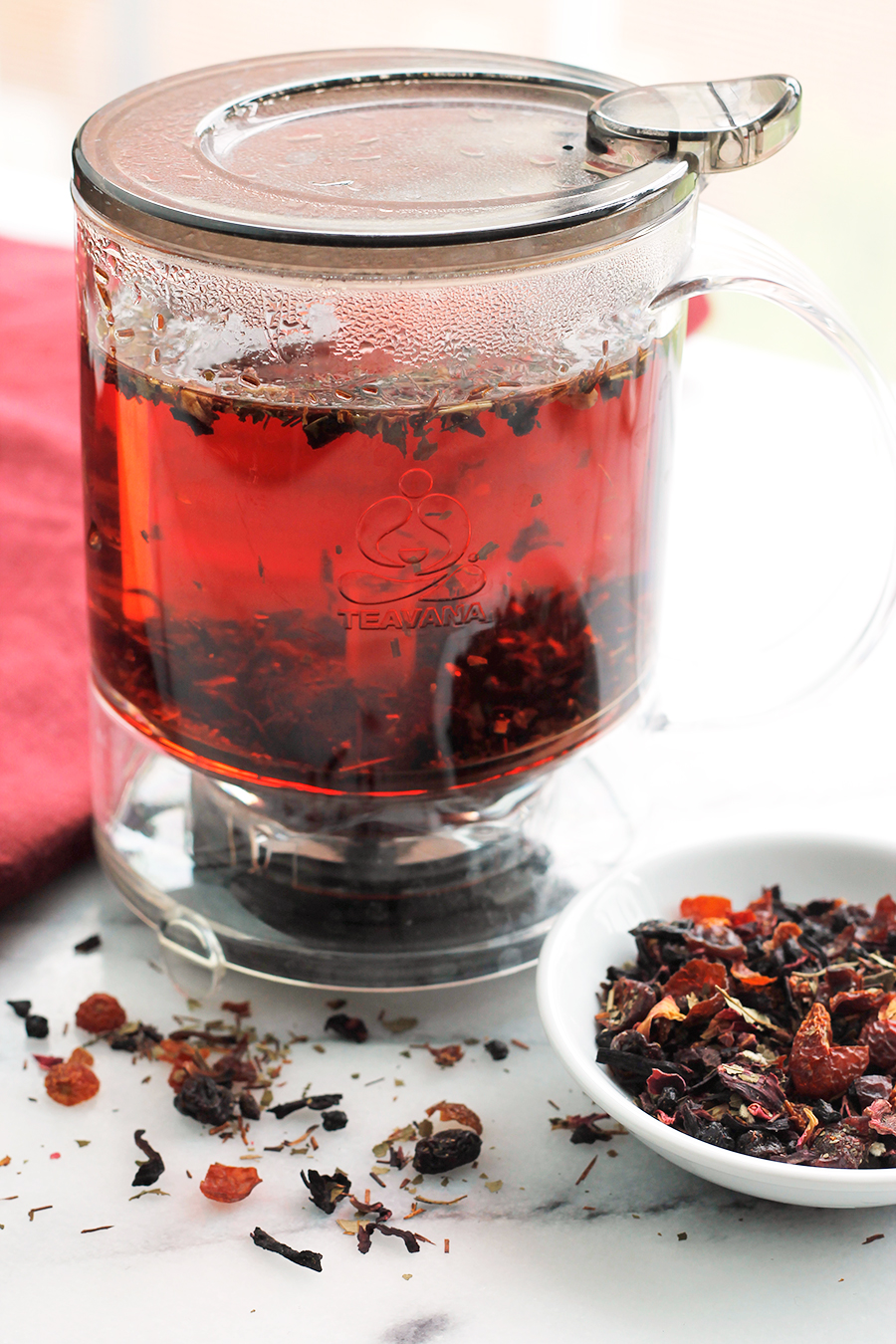 The herbal sweetness of the vermouth combined with the tart florals of the hibiscus tea, with a touch of citrus is amazing.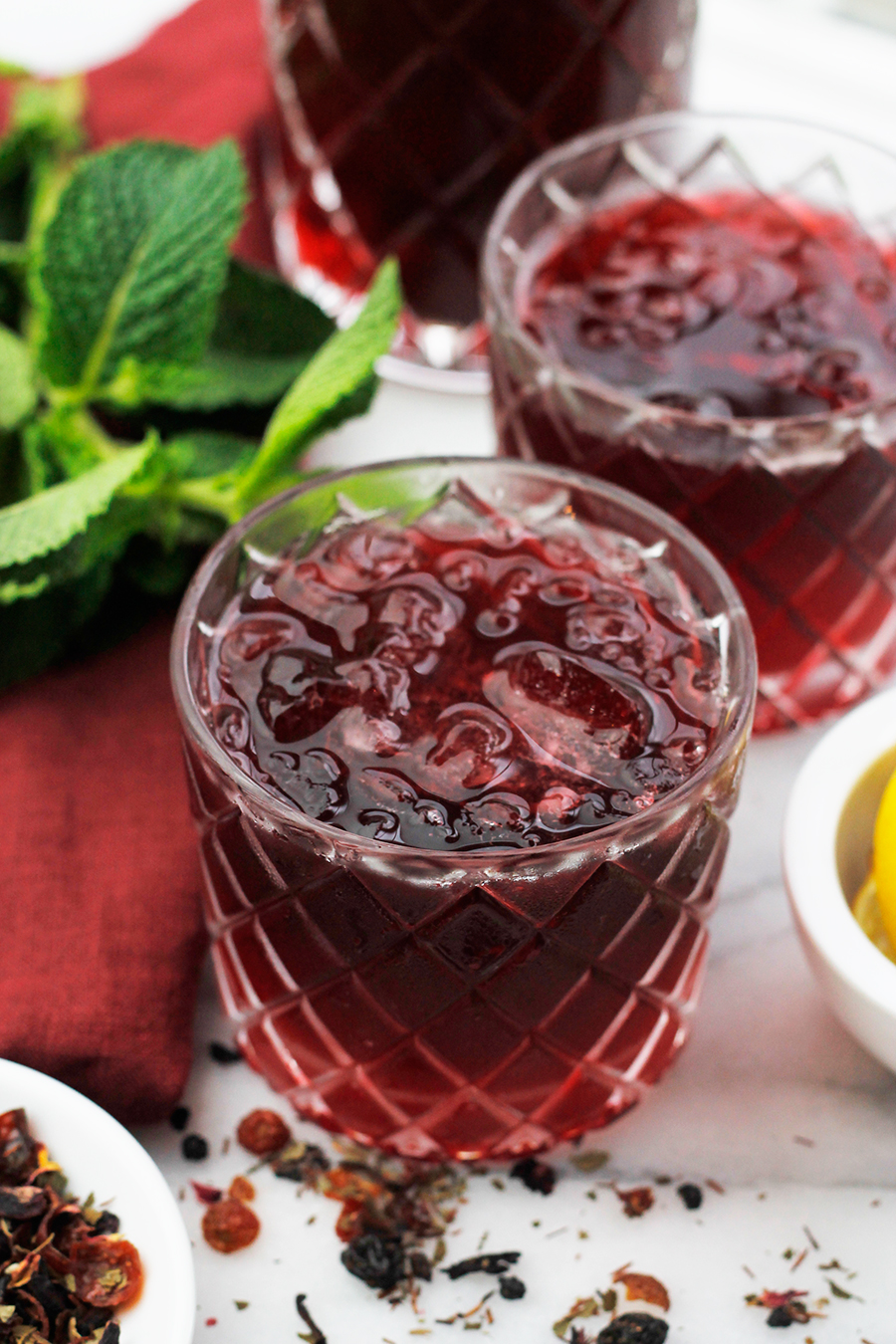 [tasty-recipe id="9215″]