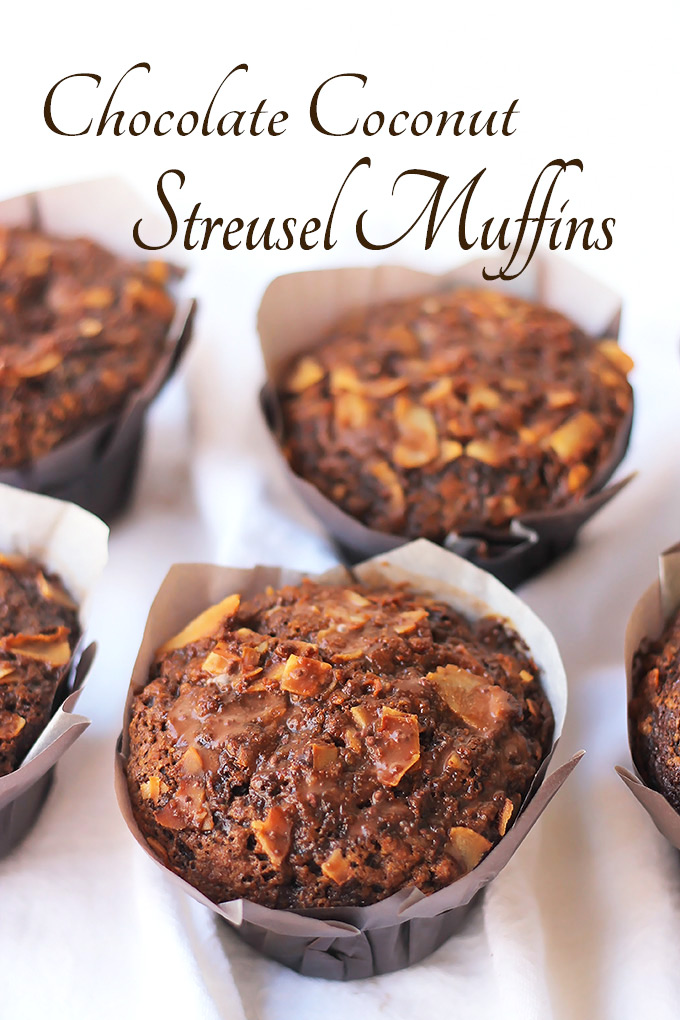 If you're a Chocolate Lover, you are going to love, love, love this Chocolate Coconut Streusel Muffin. This muffin has layers and layers of chocolate goodness, that will have you licking your fingers.
The idea for this recipe came to me in the middle of the night, but isn't that when all great ideas are born, oh and let's not forget about the shower.
I made it three times before getting it right, and trust me it is right, based on the feedback from my taste testers. They couldn't believe they were vegan.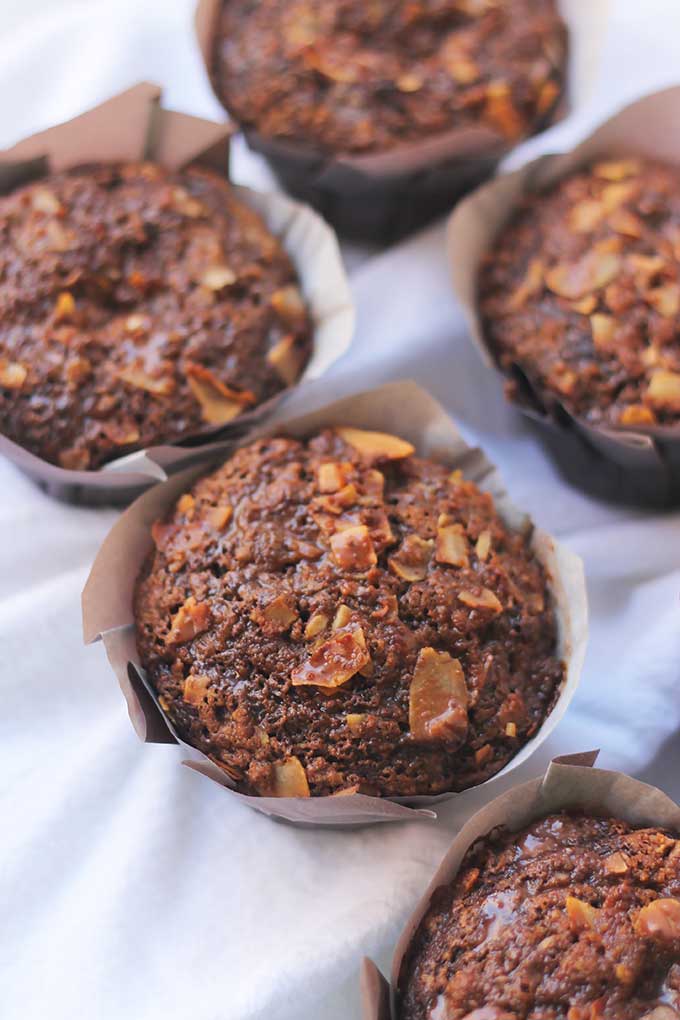 The batter is filled with cacao powder, shaved chocolate, chocolate chunks and coconut flakes.
Streusel topping has vegan butter, coconut sugar, flour and coconut chips.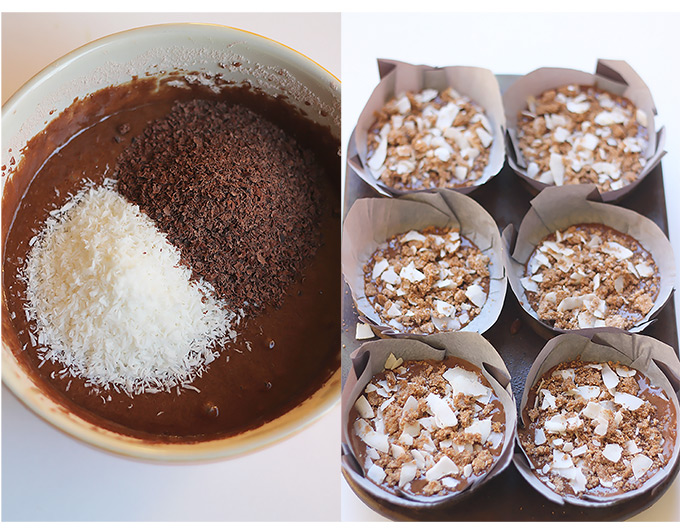 The glaze is made with coconut cream, maple syrup, and cacao powder. When the glaze is absorbed into the muffin it becomes crazy, over-the-top delicious.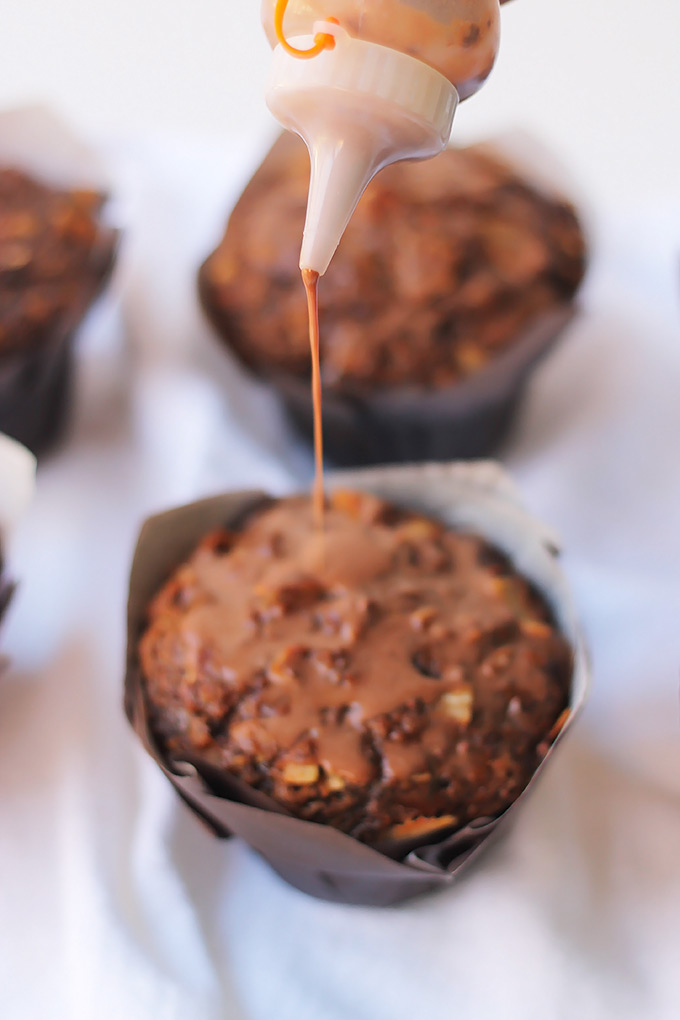 Look at all the moist deliciousness! Warning, you may have an out-of-body experience while eating one of these.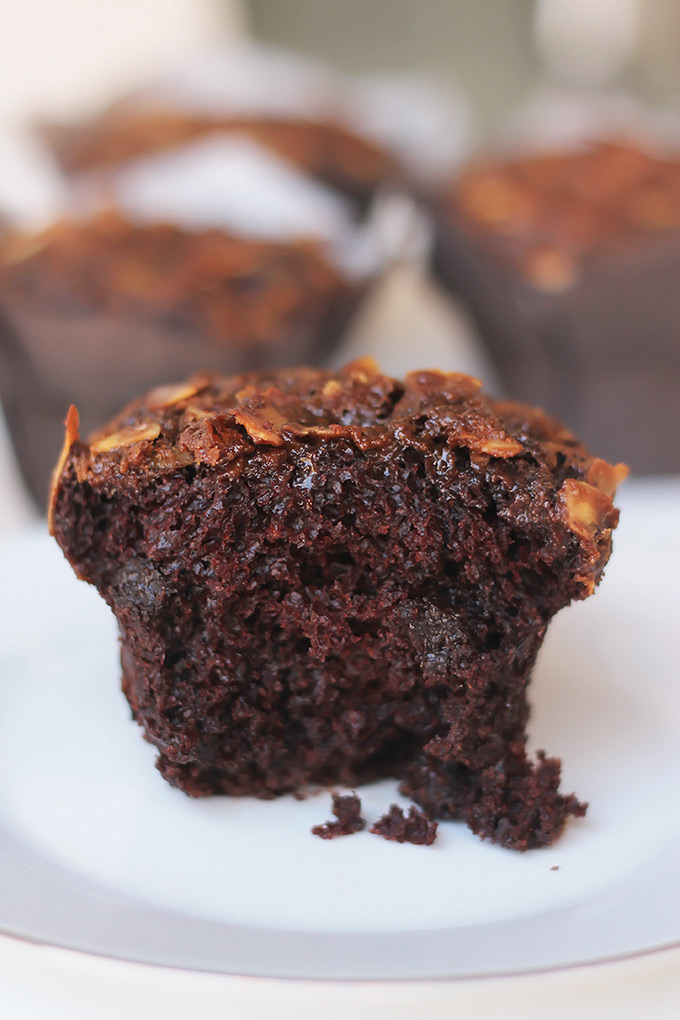 Only problem, it'll be gone before you know it.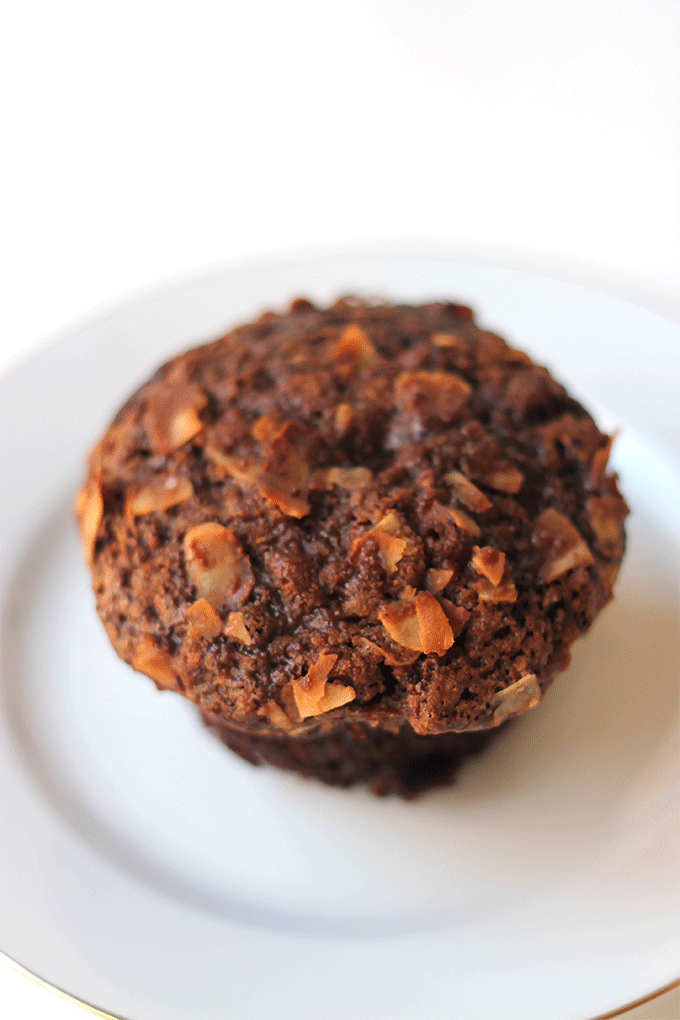 [tasty-recipe id="9860″]