Crispy grilled on the outside and tender on the inside, these Grilled Tofu Wraps will blow you away served with a bold sesame mustard dipping sauce.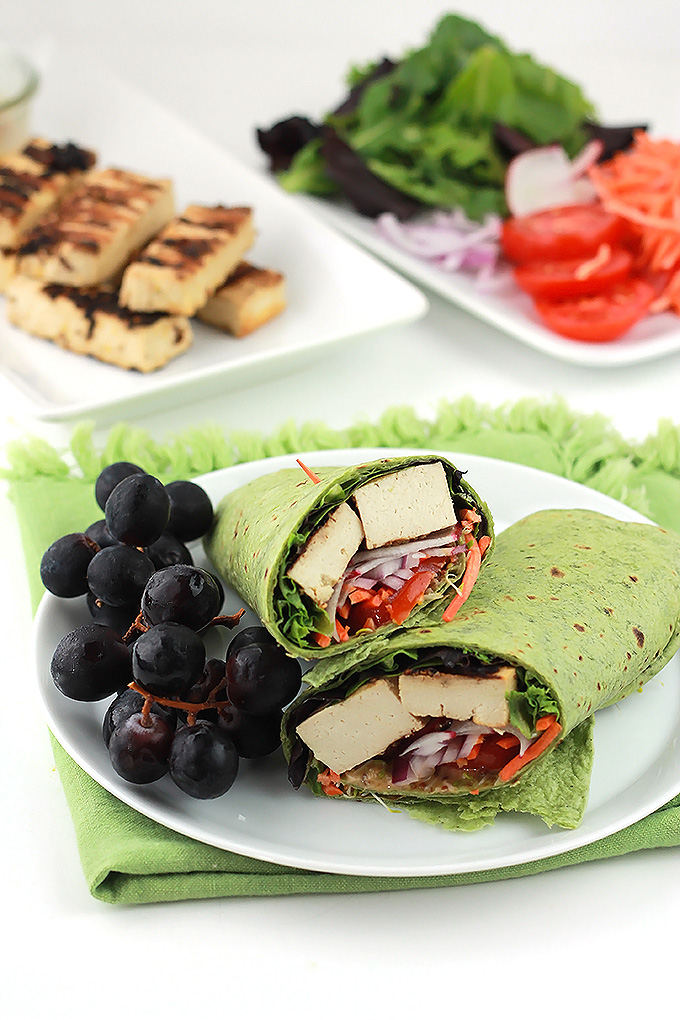 It's been a few days since my last post, it's Back to School, and that's a super busy time for me at work. But I'm back today with a recipe inspired from a recent shopping trip to Whole Foods Market. I was there picking up ingredients for blog recipes, as I about to leave I decided to get a custom made to order wrap from their sandwich bar.
There weren't a lot of options for non meat eaters other than veggies, so I chose the grilled tofu. As the sandwich maker built my wrap per my directions, one of the customers waiting their turn made a comment on how good it looked and I have to say, it was beautiful.
This week I grilled some tofu and created an even more delicious version of the wrap I had from Whole Foods, which by the way would make a perfect lunchbox addition or after school snack.
I started with some pressed firm tofu, sliced it.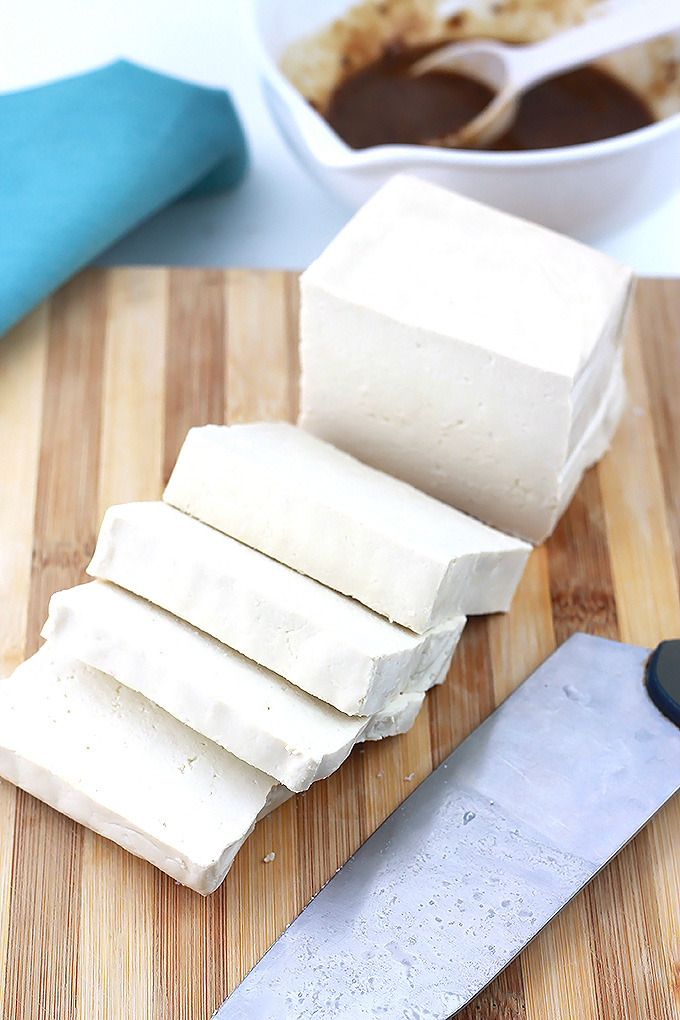 Marinated the slices in a sesame mustard sauce before grilling on my countertop grill.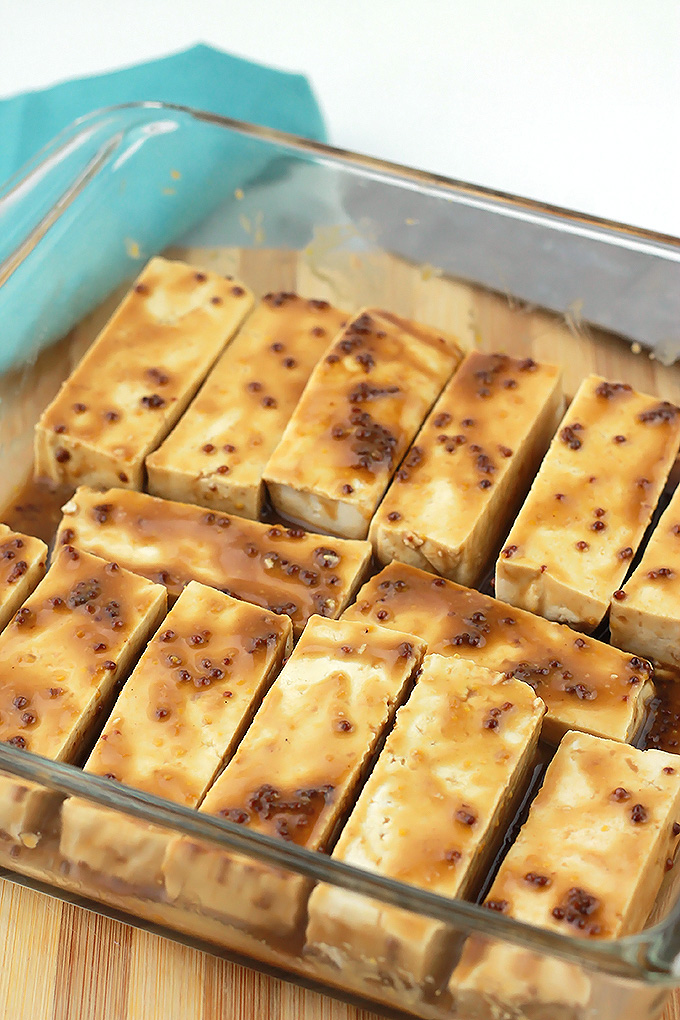 I grilled the tofu crispy on the outside and tender on the inside.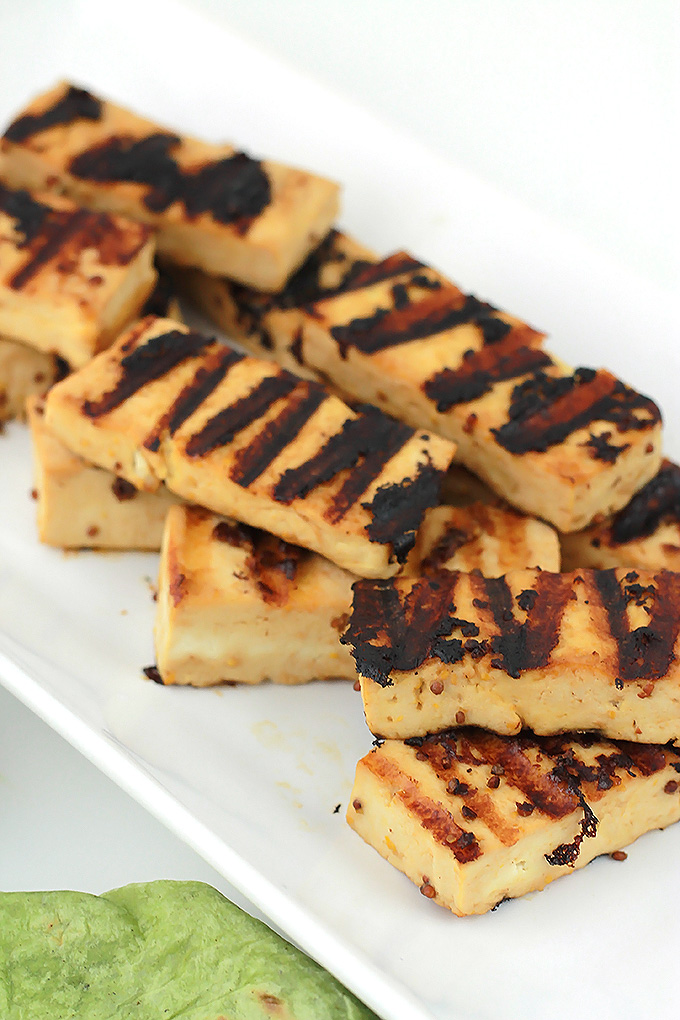 Piled it high with some of my favorite toppings.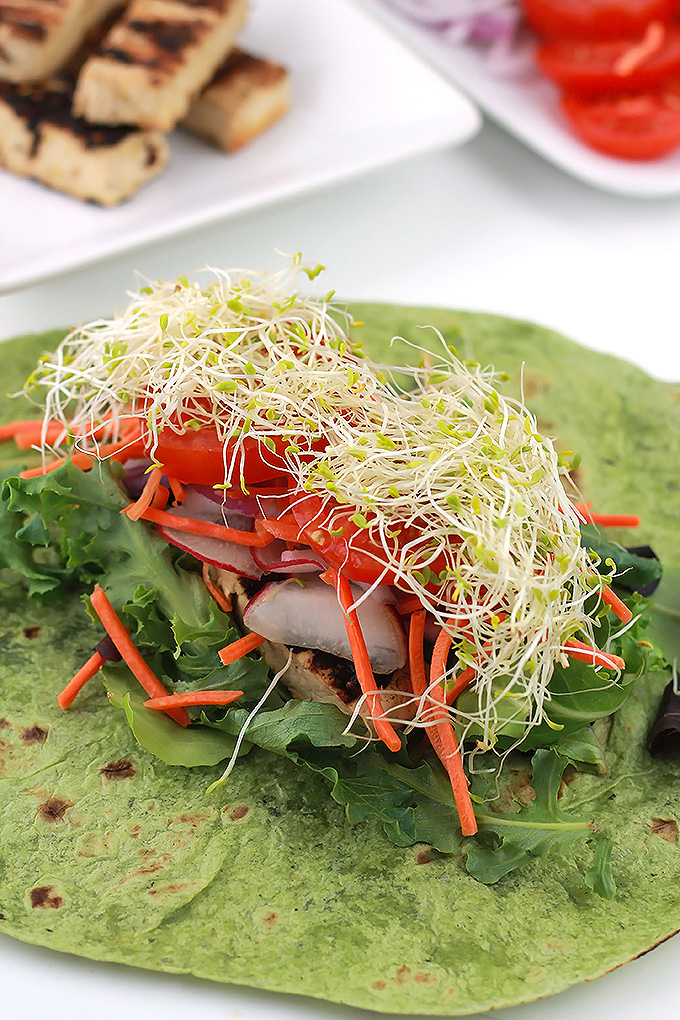 [tasty-recipe id="9680″]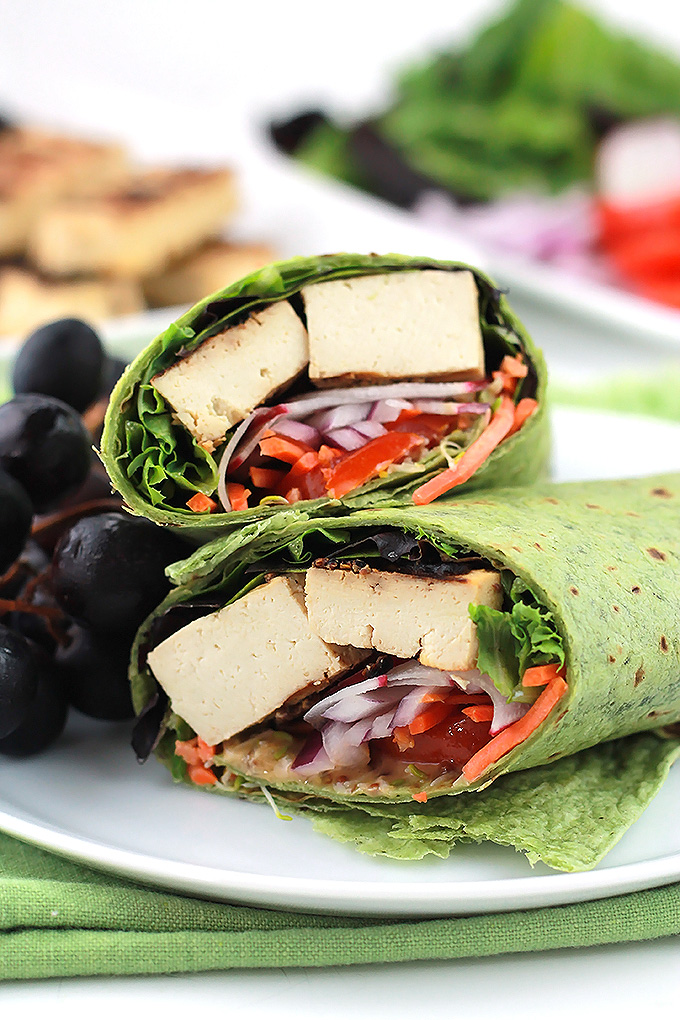 Served it with a side of dipping sauce and was blown away by the flavor. I think even the meat eaters will love this one.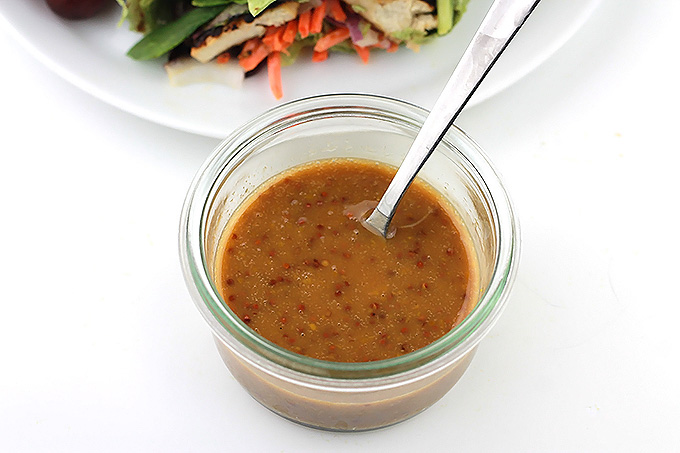 Look at all that wonderful goodness!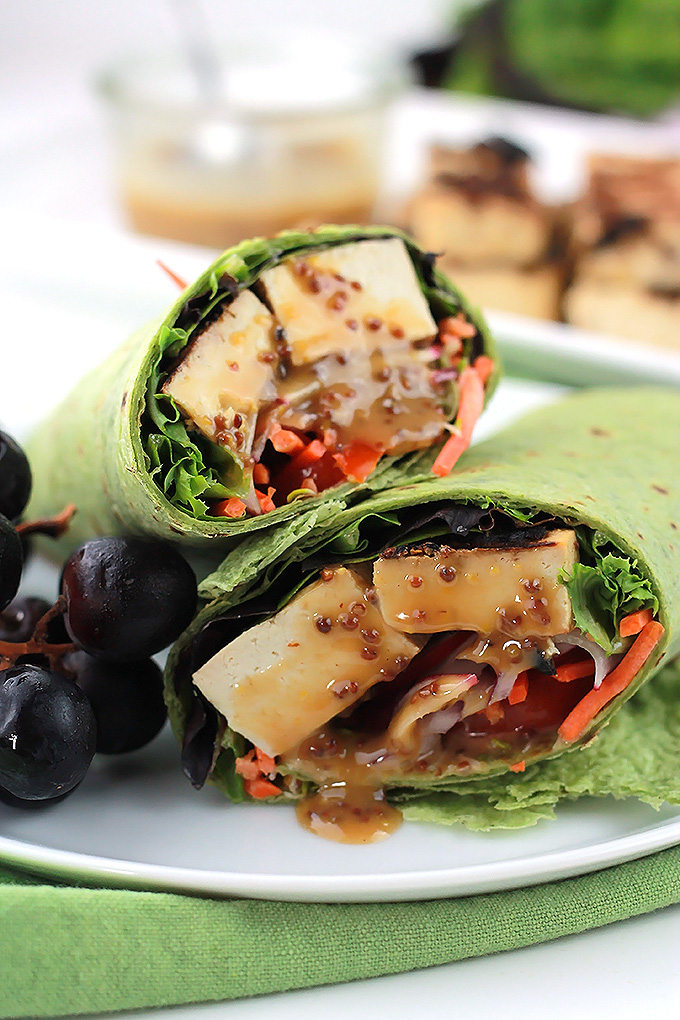 You can also serve as a grilled tofu salad.