Vegan Yukon Kale Potato Salad-Sweet golden potatoes and chopped kale tossed together in a creamy dressing, garnished with a sprinkling of coconut bacon. A delicious twist to a traditional summer side for the vegetarians or vegans in the crowd.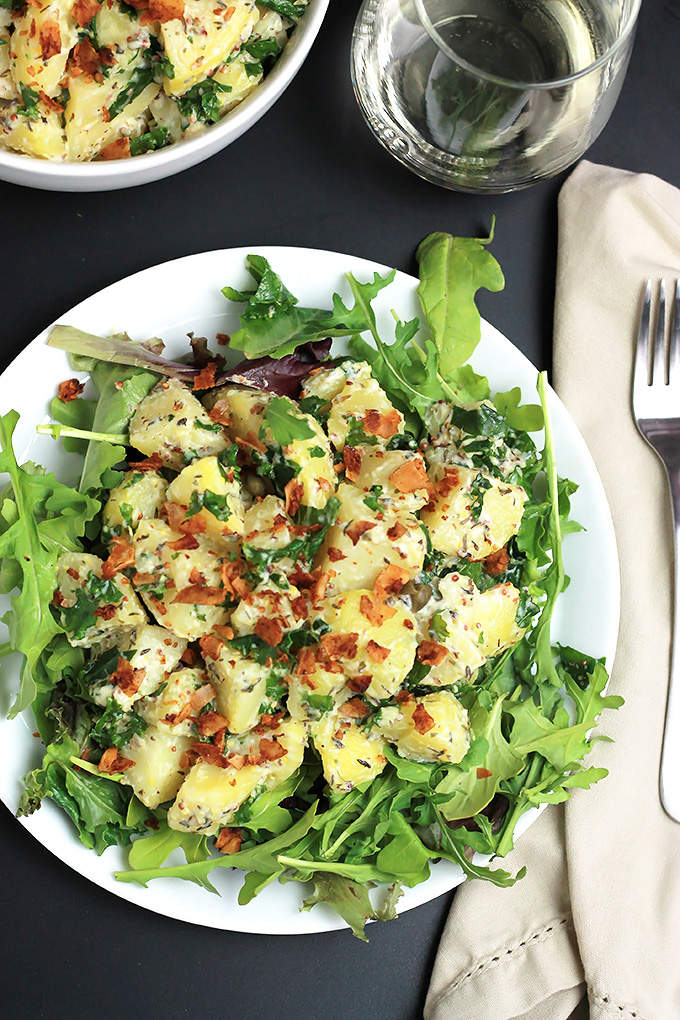 Warm weather gatherings around the grill almost always include the traditional potato salad, so why not offer your guest some variety. This isn't your typical potato salad, no eggs or loads of mustard, not that there is anything wrong with the traditional. Why not give yourself and your guest some variety and if you have any vegans in the group they will be happy to have one for them on the table.
Easy, easy, easy, this salad is so easy to make. I chop my potatoes before boiling so they cook faster and aren't all mushed out when I tossed them in the dressing. While the potatoes are boiling chop the kale and mix the dressing. Once the potatoes have cooled slightly just toss, garnish and serve.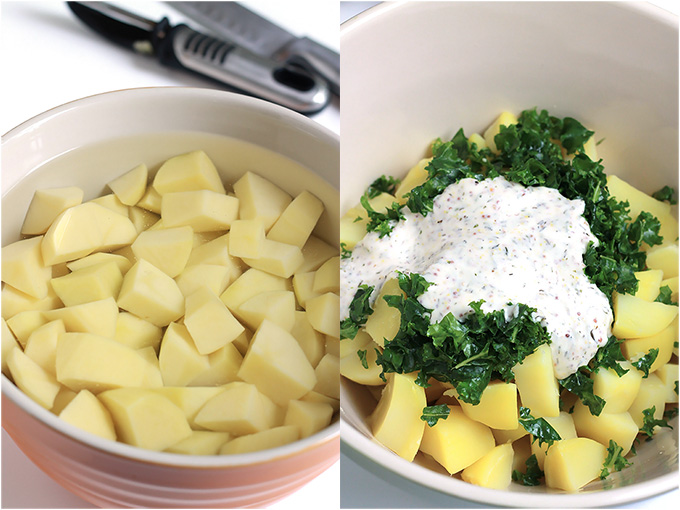 For an extra bit of flavor I garnished my salad with a sprinkling of smoky coconut bacon just before serving. You can find the recipe for the coconut bacon HERE.  When I serve the salad alone I always serve it on a bed of greens with an extra serving of the dressing on the side.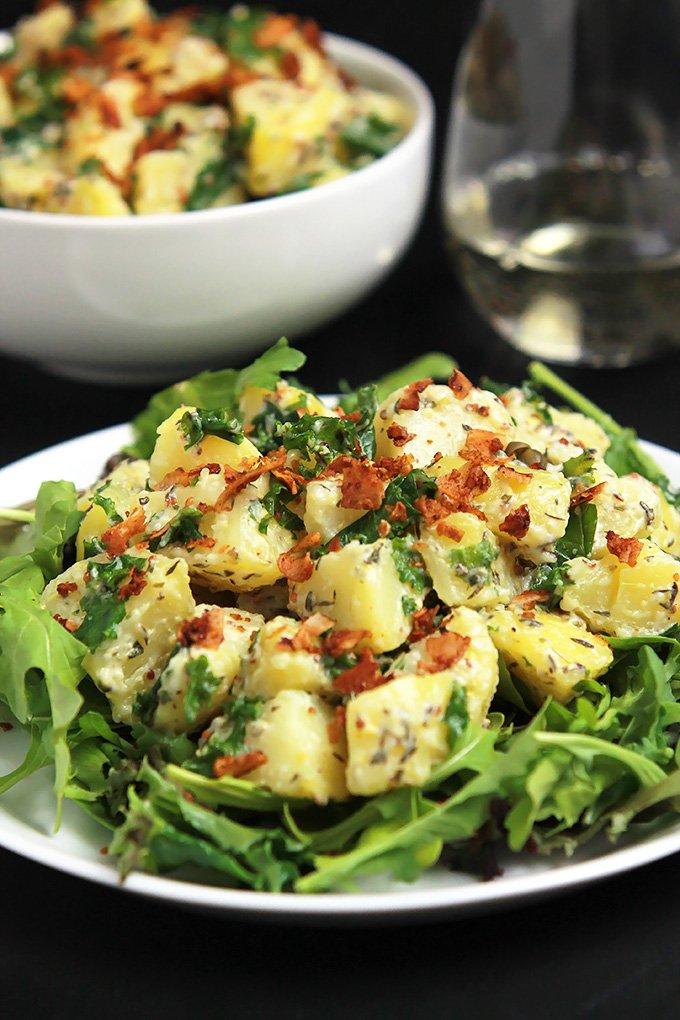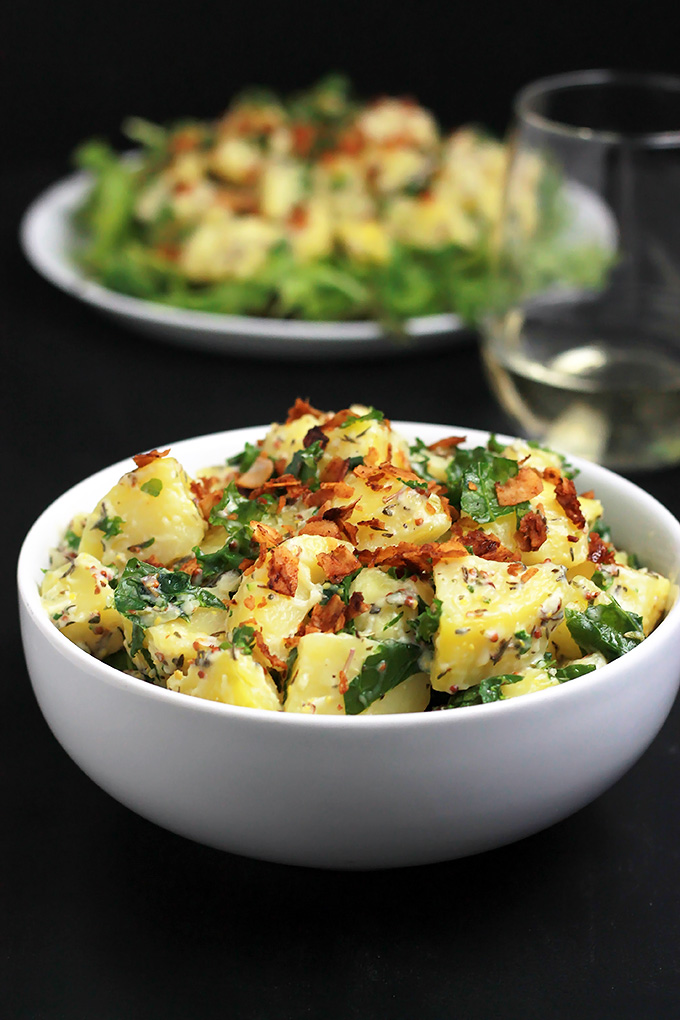 [tasty-recipe id="9754″]
If you make this recipe or a version of it, take a picture and share with me on Instagram, tag it #thewholeserving or leave a comment below. I'd love to see or hear about your version of Yukon Kale Potato Salad.