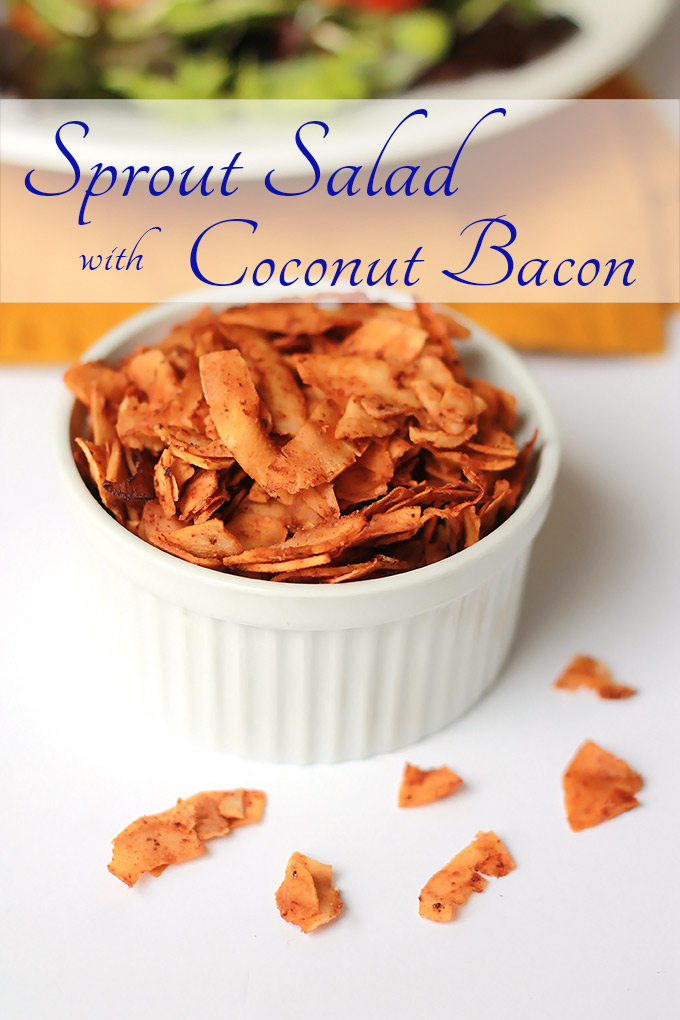 I've been eating loads of salad lately and one of my favorites and easiest to put together is Sprout Salad with Coconut Bacon. This salad is packed with nutrients and flavor.  Pea, onion, daikon, mung and alfalfa sprouts on a bed of spring salad mix.
But the star of this salad for me is the Coconut Bacon, I had heard of it, but had never  given it a try. While shopping in Whole Foods, I saw a bag of it on the shelf, after reading the ingredients, decided I could make it myself,instead of paying a boat load of money for a 2 ounces. Yeah, it's not bacon, but a really good replacement.
Wow, this stuff is so good!  It was so hard for me not to eat the whole pan before putting on my salad.
Just mix, spread and bake–12 to 15 minutes later you'll have yourself some tasty Coconut Bacon.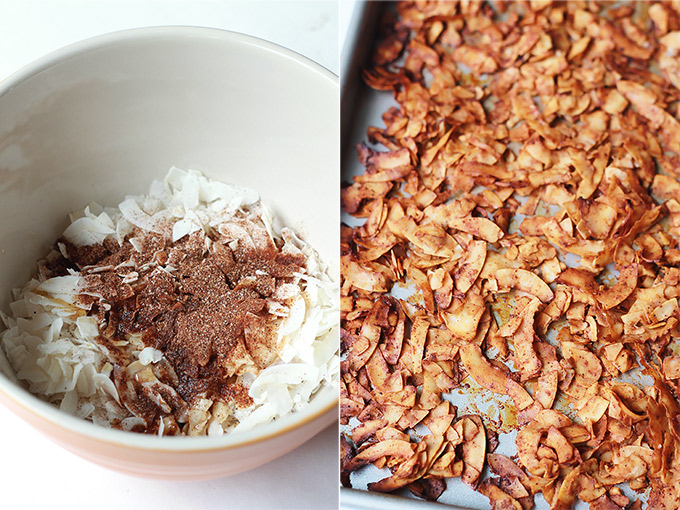 Crispy, smokey goodness, sprinkled over a bed of crisp salad. For the dressing, I simply mixed one avocado with a few grape tomatoes and fresh lime juice.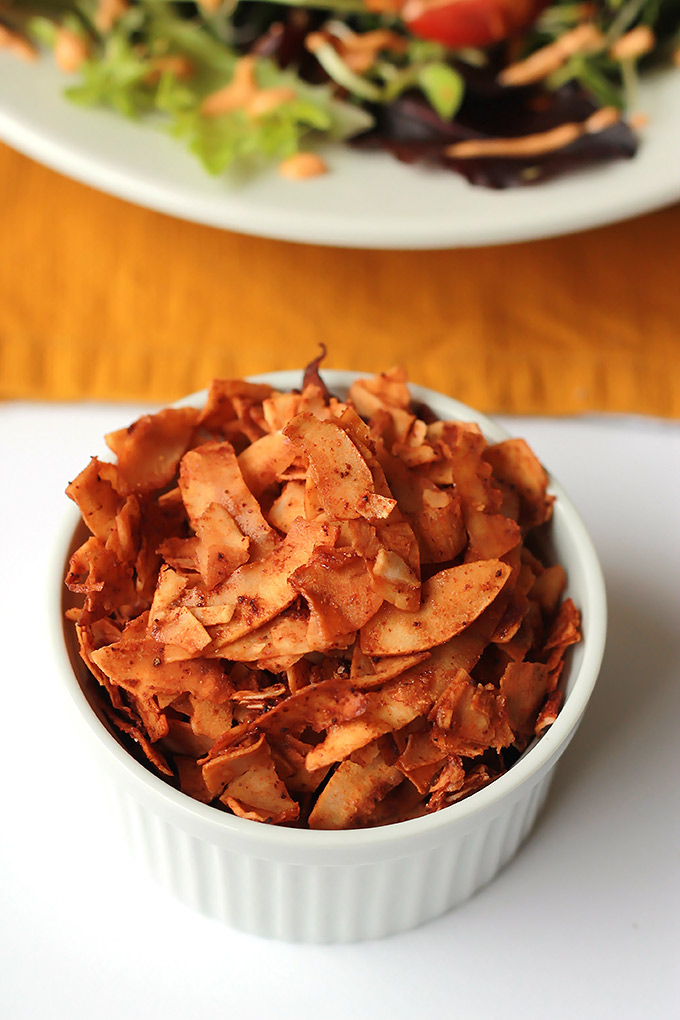 I added them to my salad, but you can add to any dish where you normally use bacon, even BLT's!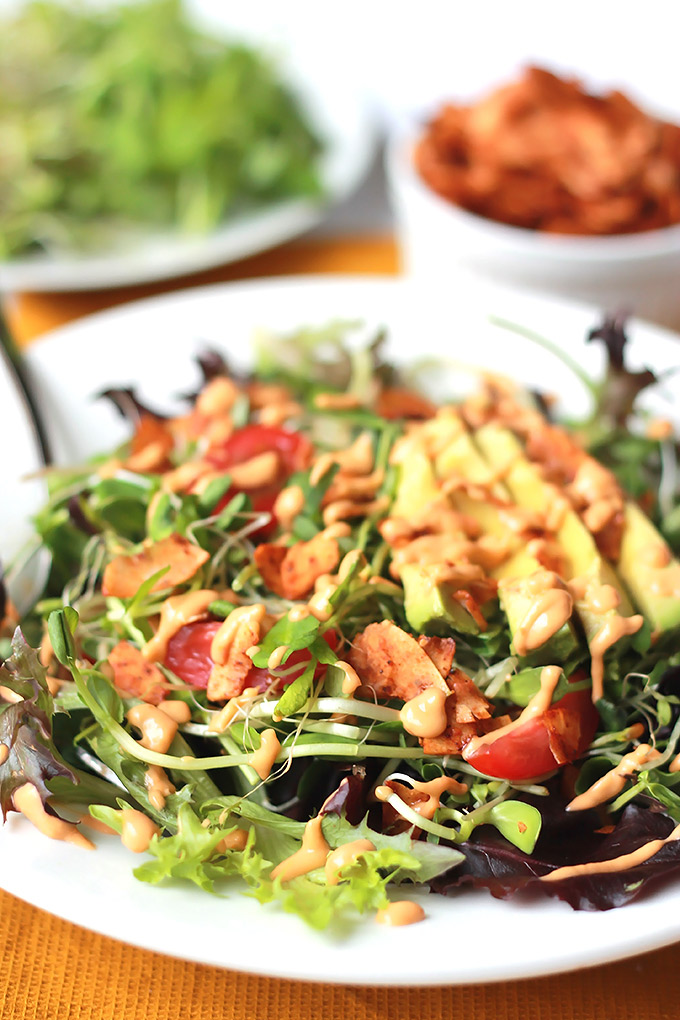 [tasty-recipe id="9654″]