Vegan Queso with Spiced Tortilla Chips – Smooth, creamy and oh-so-delicious, you just might forget it's not real cheese.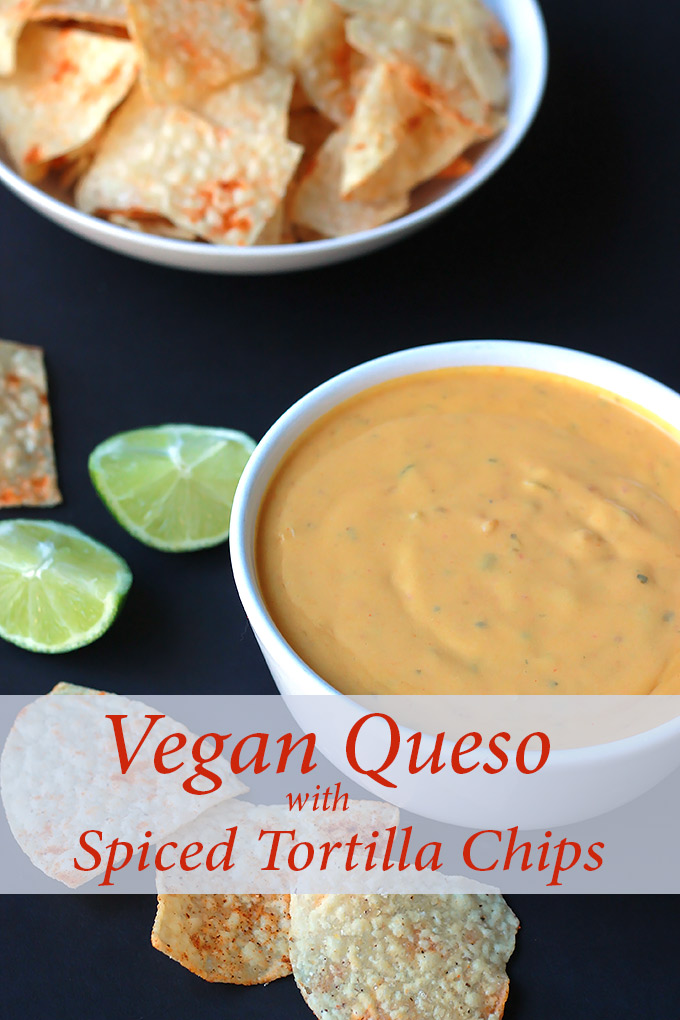 I'm so excited about this Vegan Queso with Spiced Tortilla Chips recipe, I adapted the Queso dip from a Vegan Cheese recipe I found on Simple Vegan Blog, it is absolutely the best vegan cheese dip ever, ever, ever and it's so easy!
I'm a vegetarian who doesn't eat any animal flesh and some people think I'm vegan, but I still eat cheese, it's hard for me to give it up, but finding this recipe is helping. Let's face it most dips of this kind are over-processed and  have added ingredients we could do without. This is a much healthier version that has a smooth, creamy consistency that can fool anyone into thinking it's the real thing.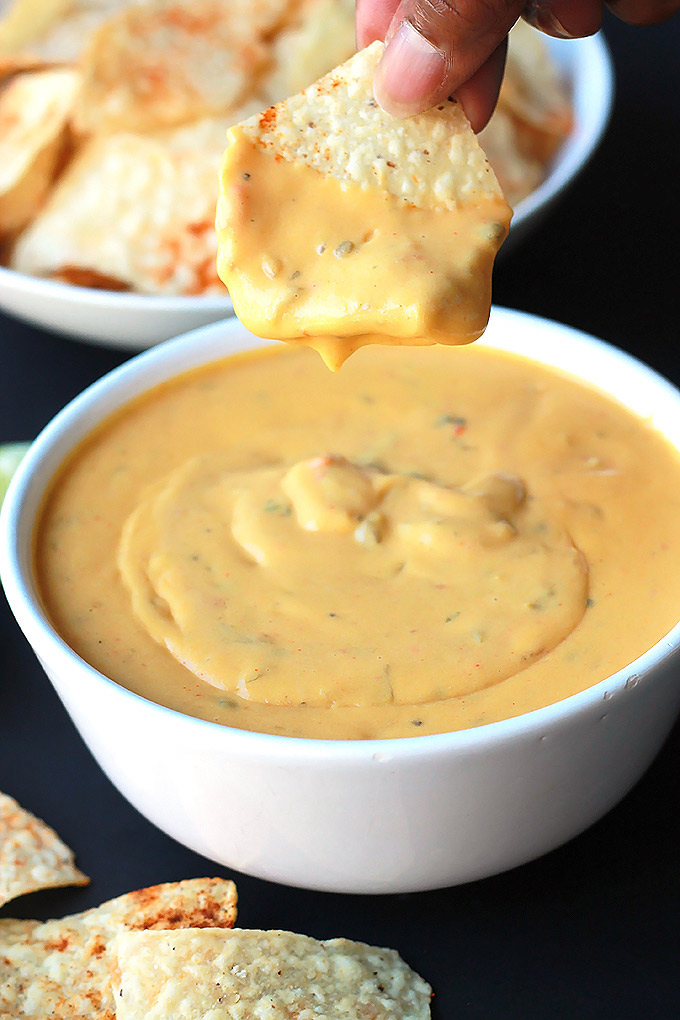 I added green chilies and Roasted Tomatillo & Tomato Salsa to the original recipe to make a Queso dip. That's what so great about this kind of recipe, you can add ingredients to make it fit your taste.
You can serve it up with plain tortilla chips or kick up the flavor of your chips with a simple sprinkling of spices before heating your chips in the oven, or you can be really healthy and serve with sliced veggies.
It's also a great replacement for cheesy Pasta or Mac and Cheese sauce.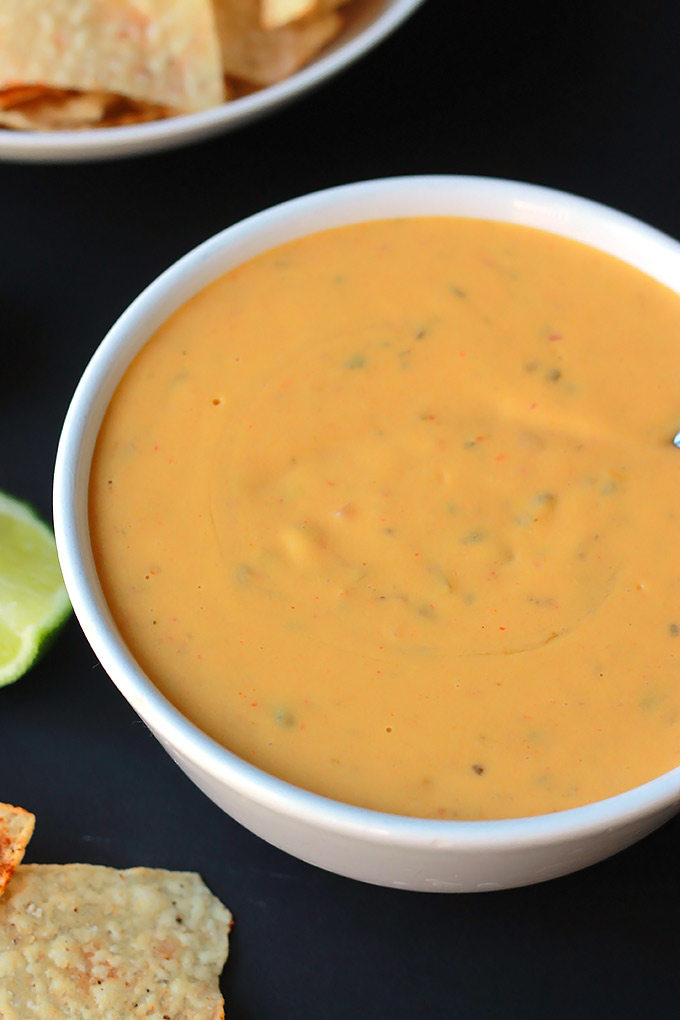 You have to, have to, have to, try this and do what I did, make it, label it, put in the fridge and see what happens. In my house my daughter used it to make a plate of nachos –  she loved it, still doesn't know it wasn't real cheese.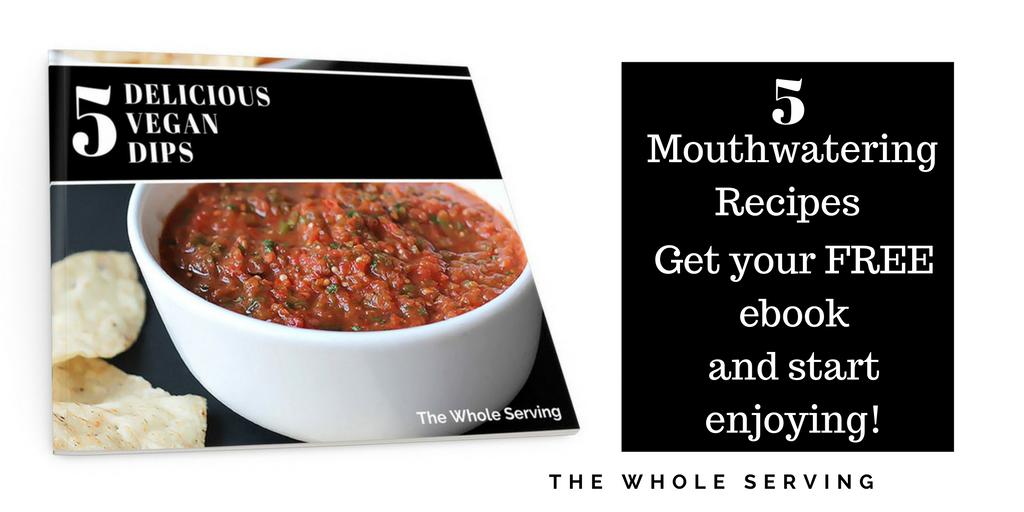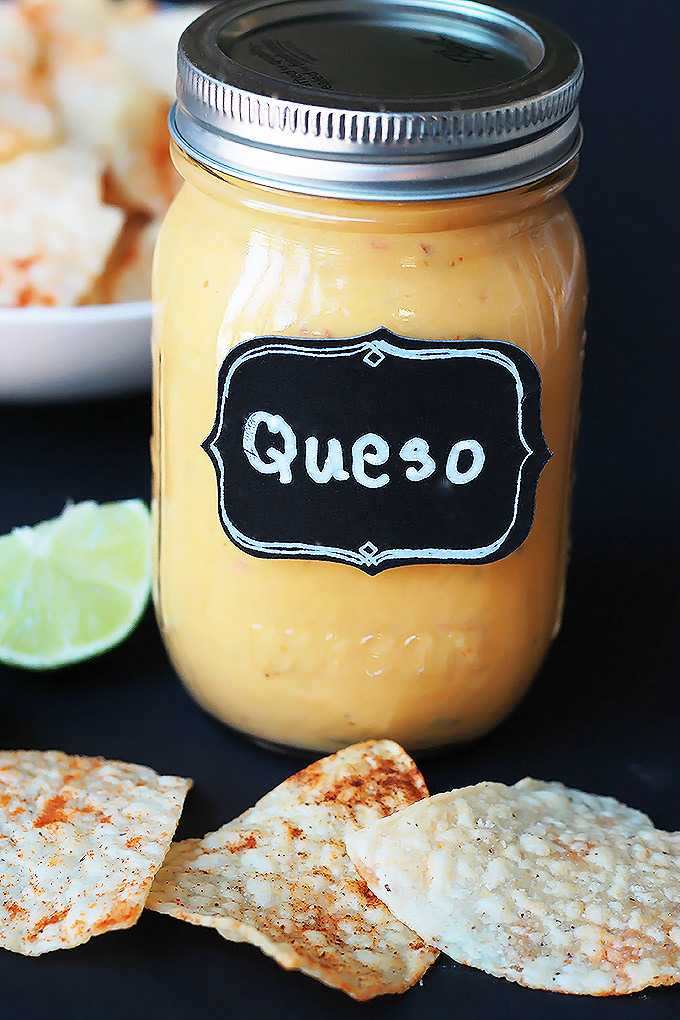 [tasty-recipe id="9650″]
NOTE: Store in an airtight container in the fridge, reheat before serving.
If you make this recipe or a version of it, take a picture and share with me on Instagram, tag it #thewholeserving or leave a comment below. I'd love to see or hear about your version of this Vegan Queso with Spiced Tortilla Chips.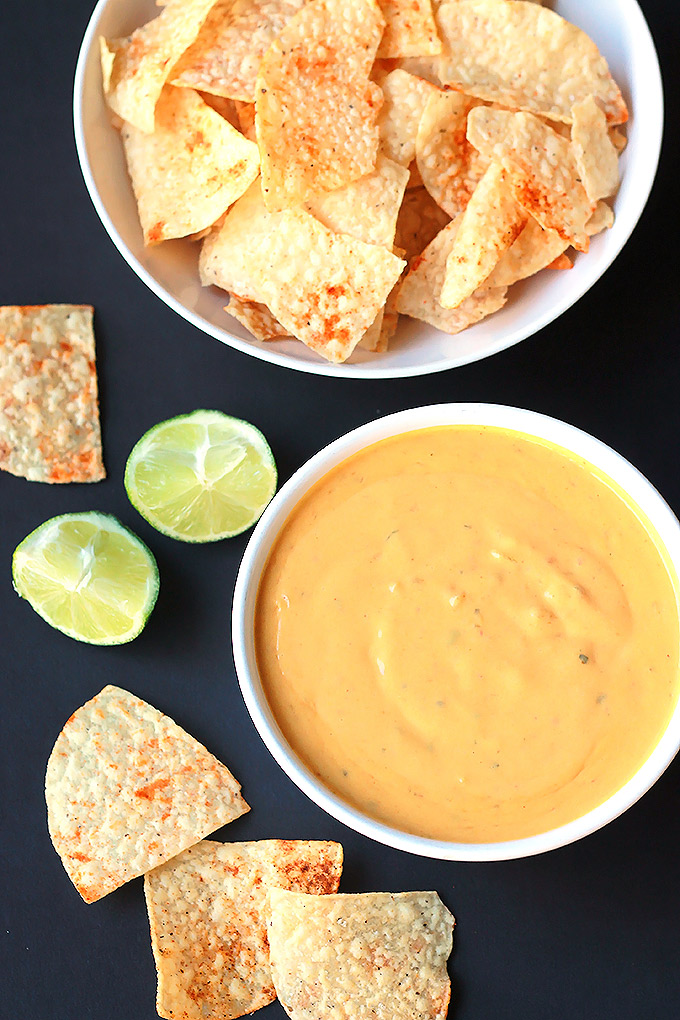 Want more vegan dip recipes? Click below and get your free ebook.