Vegan Teriyaki Tofu Stir Fry, better than any delivery or take-out. The spicy, sweet and bold with flavor teriyaki sauce will have you tossing out all your store bought sauce.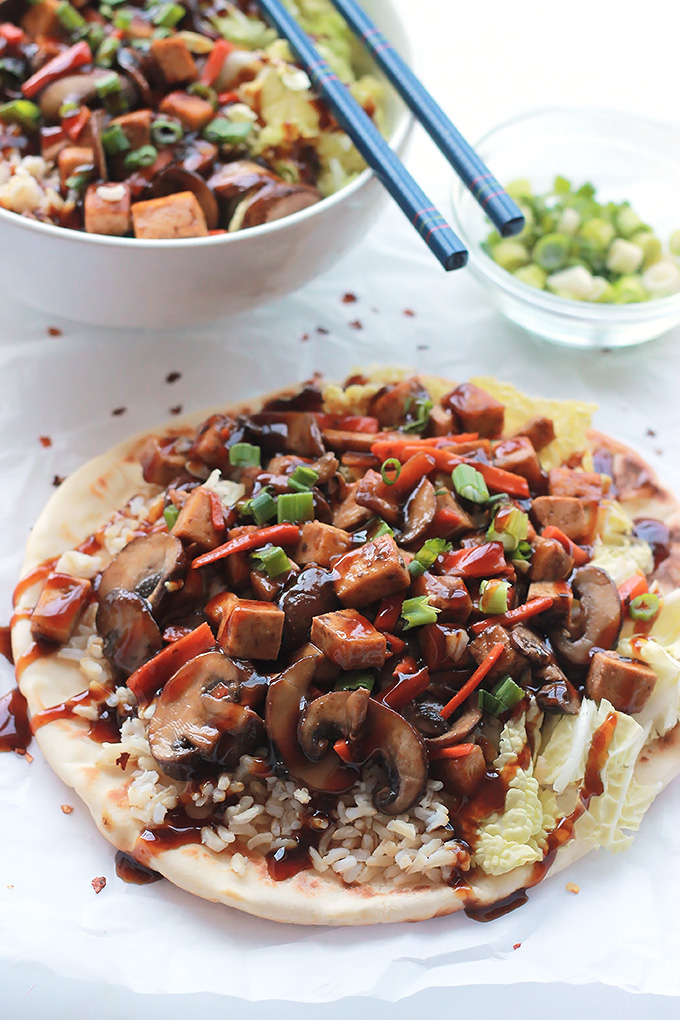 There's something about the spice-sweet combo that I love and could taste the goodness of this recipe while it was only a thought in my head. But Oh My Gosh, the deliciousness of this recipe far exceeded my expectations.
This teriyaki sauce is a perfect balance of sweet to heat and because I used coconut aminos I reduced the amount of sodium in the sauce.
I made it three times before I got it right and once it comes to a boil it's ready in five minutes.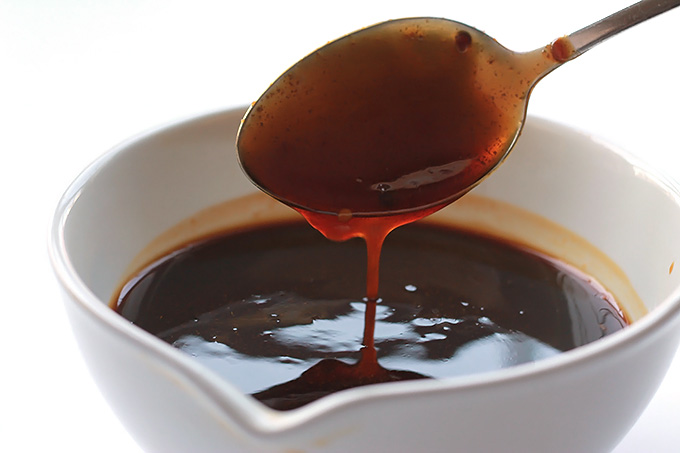 Pressing the tofu gets out more of the water. I simply place a clean kitchen towel or paper towel on a shallow baking pan, slice tofu in half, place on towels and place another towel on top of the tofu, then place another pan on top and put a few heavy cookbooks on the top pan. After about 15 minutes it should be ready.
After pressing and cubing tofu, toss with the five spice seasoning, set aside while you prep the other vegetables.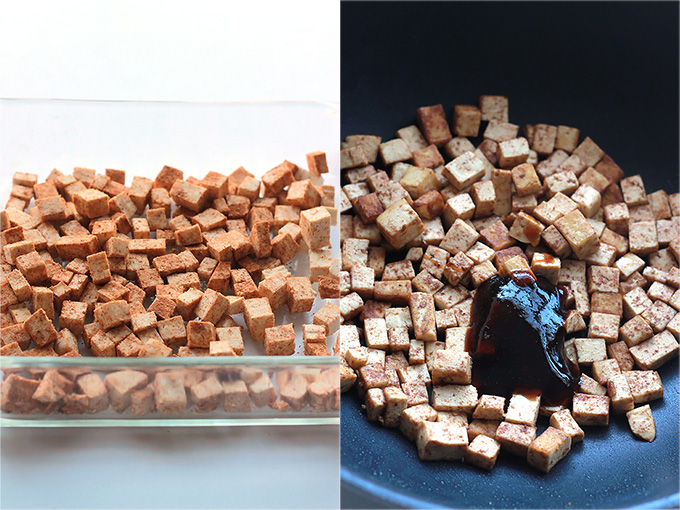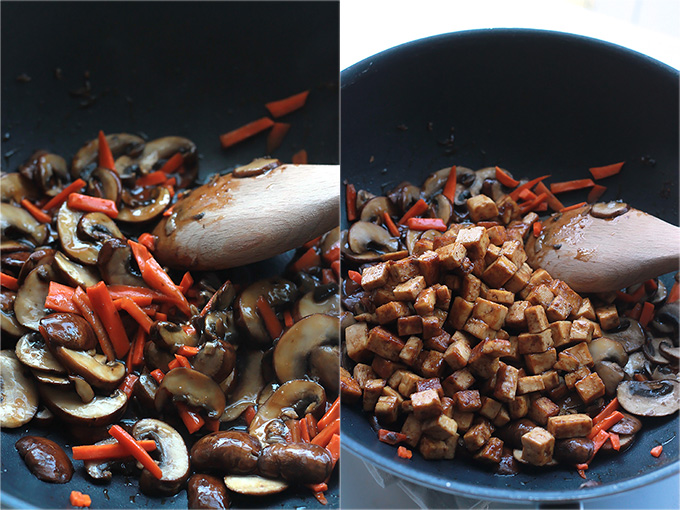 This  recipe is very versatile and comes together fairly quickly, you can serve it as a bowl or wrap. I paired it with brown rice and napa cabbage, but feel free to add in your favorites.  Who needs take-out when you have this quick, easy and delicious recipe.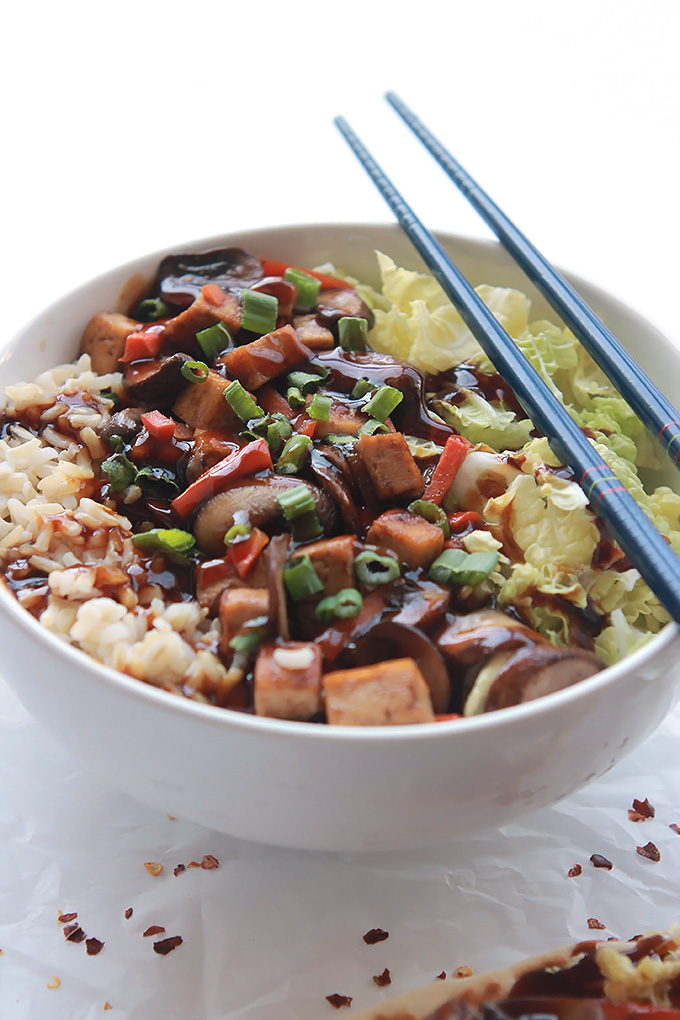 If you make this recipe or a version of it, take a picture and share with me on Instagram, tag it #thewholeserving. I'd love to see your version of Vegan Teriyaki Tofu Stir Fry!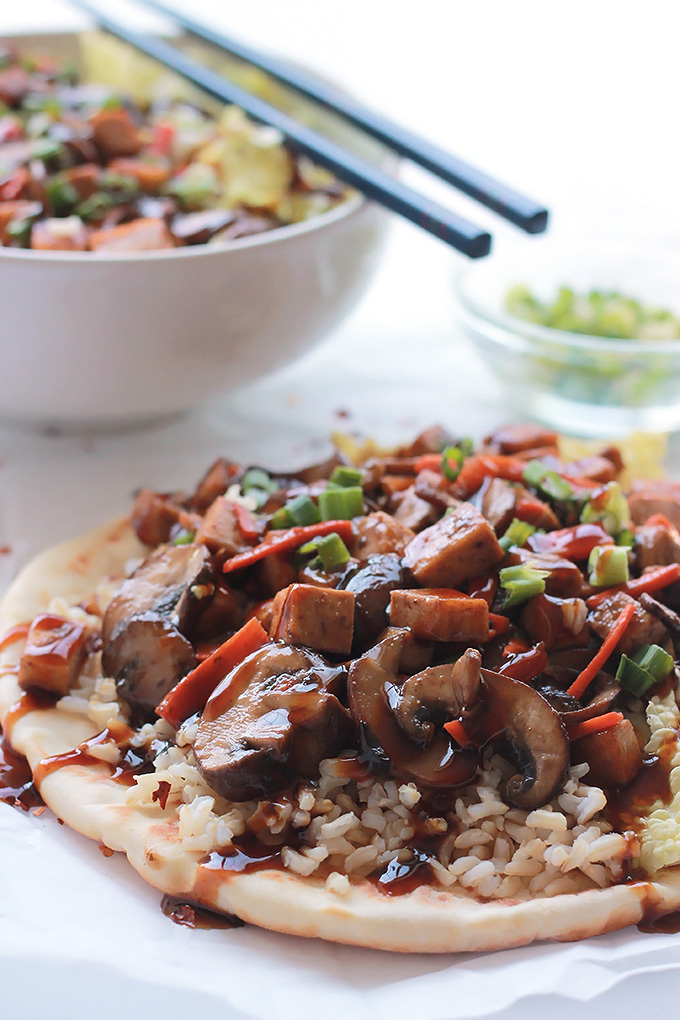 [tasty-recipe id="9728″]