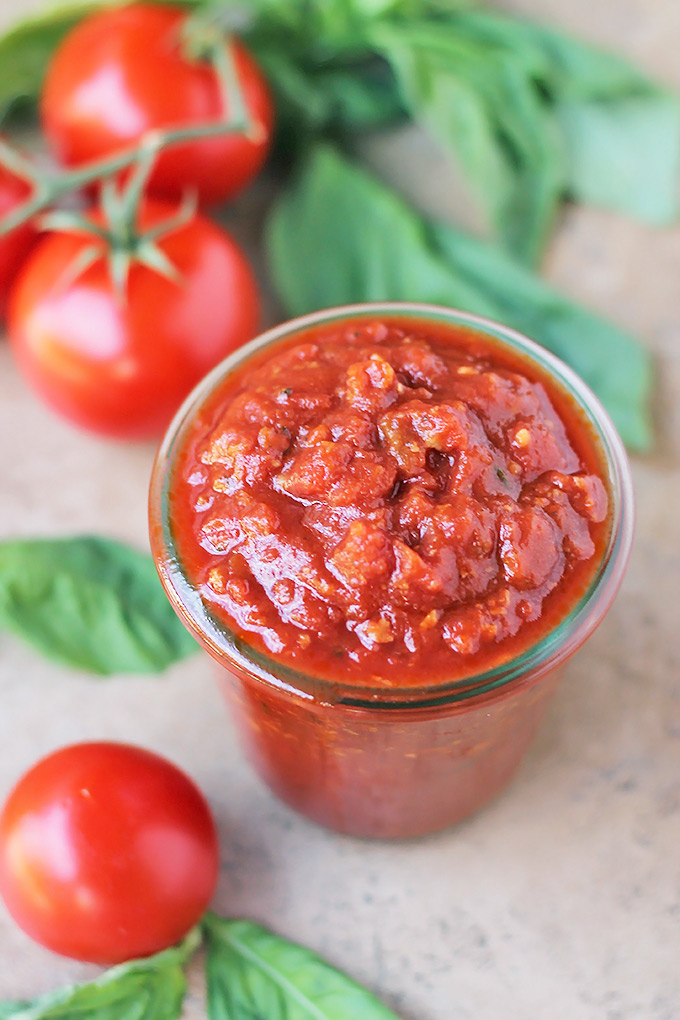 Do you find yourself in a constant battle to get your family to eat their veggies? Or maybe you just need to add more veggies to your families diet.  It's like pulling teeth to get my daughter to eat her share of veggies, but I've finally found a way, I just add them to foods she likes without telling her.
The first time I made this my daughter was fighting me for the leftovers the next day, she had no idea she was eating cooked carrots. (she doesn't like cooked carrots).
My slow-cooked pasta sauce is one of the best ways to hide veggies those picky,non-veggie lovers.
What's great about this recipe, is it's so simple and easy.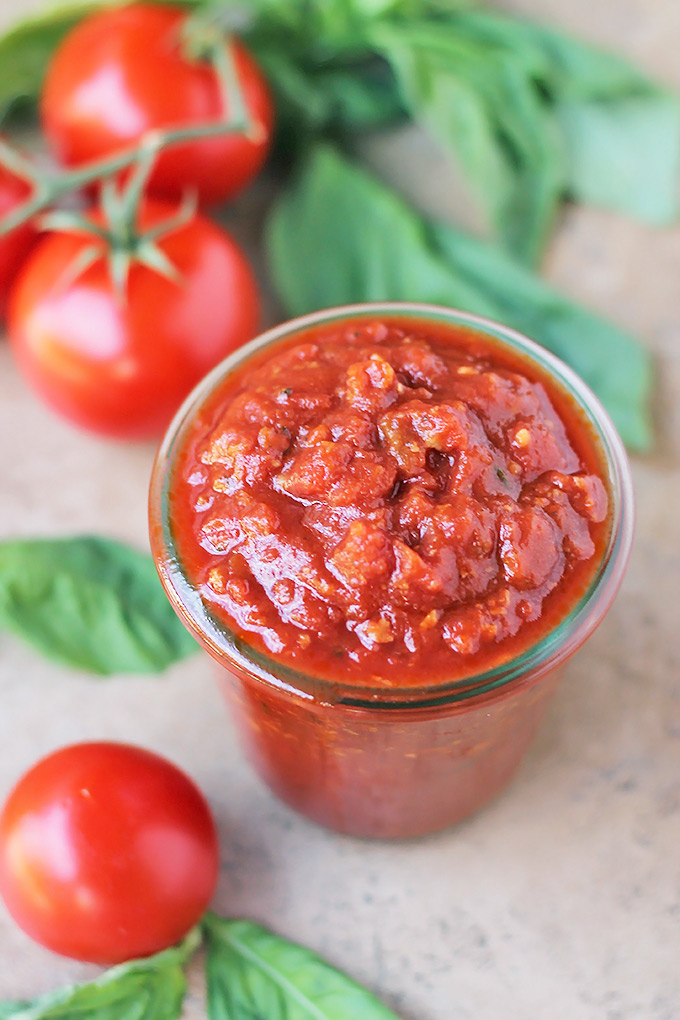 A little chopping and everything goes into the slow-cooker, and it does the work, when it's ready, just blend and serve.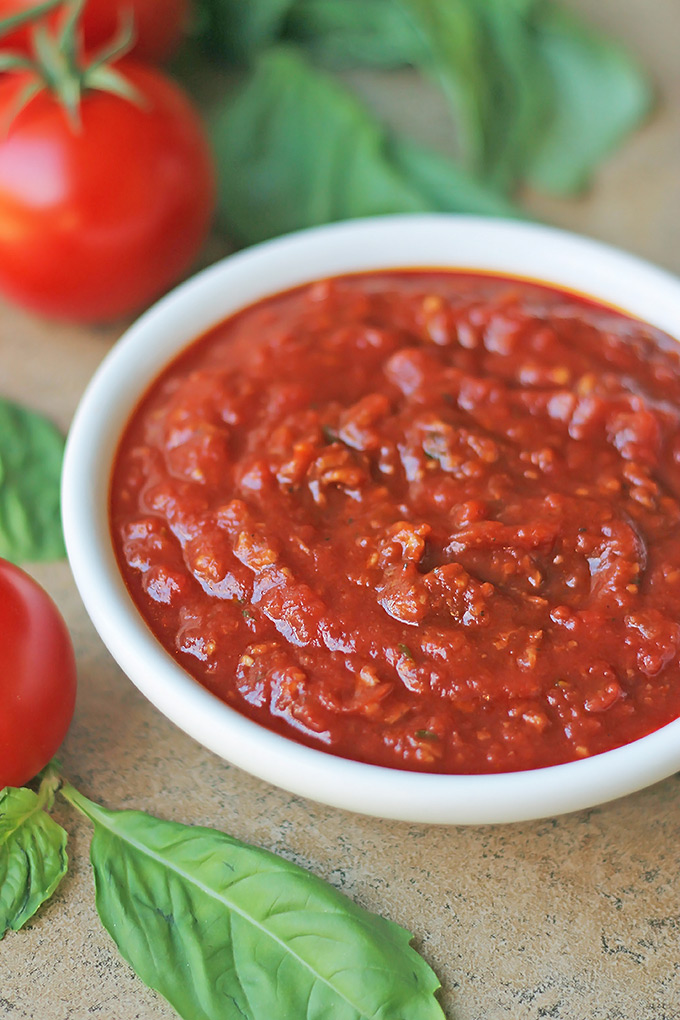 Slow-Cooked Veggie Pasta Sauce
Ingredients
12 to 15 Roma tomatoes, chopped (I quartered them)
½ cup sun dried tomatoes
5 whole cloves of garlic, add more or less depending on you personal taste
3 stalks of carrots, roughly chopped
2 large leaves of red Swiss chard, with stems, roughly chopped
1 fist full of fresh basil leaves
1 medium onion, rough chopped
3 pitted and chopped dates, or 2 tablespoons, light brown sugar (optional)
2 teaspoons, Herb De Provence
1 ½ teaspoon ground paprika
salt and pepper to taste
Instructions
1.Place all ingredients into slow-cooker and cook on medium for 6 to 8 hours.
2. Allow to cool to lukewarm before blending.
3. Pour into blender and blend until all ingredients are blended together, or us a stick blender.
Blend more if you desire a more smooth sauce.
Transfer to mason jar, or recycled glass pasta jar with screw top lid for storage in the fridge.
This pasta sauce can be served as is or you can add some of your families favorites, like meatballs, to make an awesome meal.
There is so much you can do with this sauce, add chili peppers if you like it spicy.
Have fun and enjoy!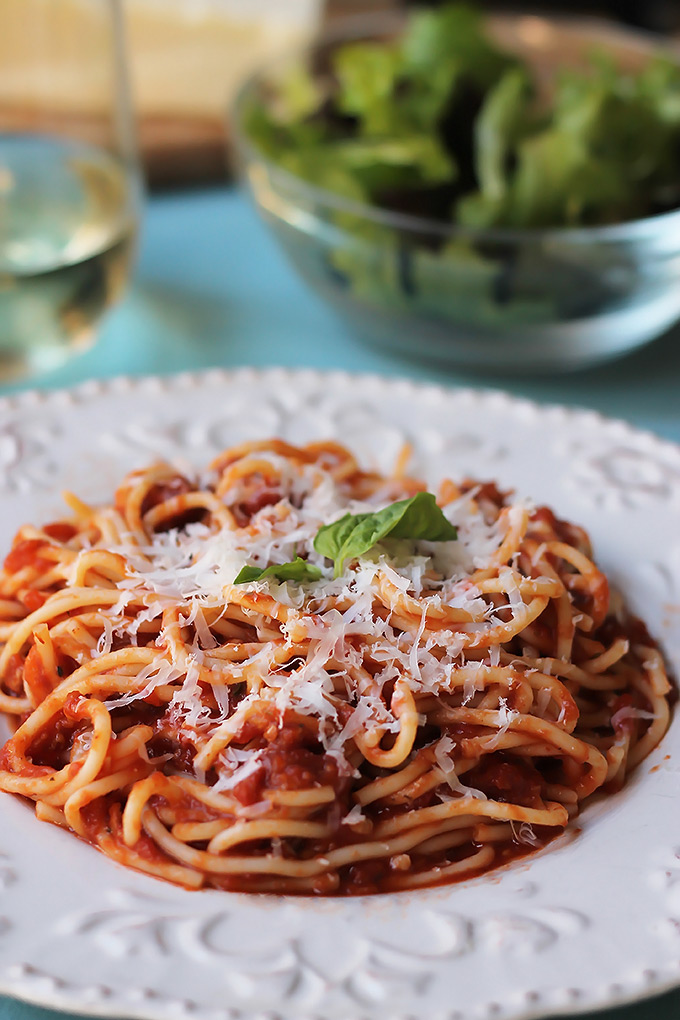 Print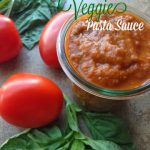 Slow-Cooked Veggie Pasta Sauce
---
Description
12 to 15 Roma tomatoes, chopped (I quartered them) ½ cup sun dried tomatoes 5 whole cloves of garlic, add more or less depending on you personal taste 3 stalks of carrots, roughly chopped 2 large leaves of red Swiss chard, with stems, roughly chopped 1 fist full of fresh basil leaves 1 medium onion, rough chopped 3 pitted and chopped dates, or 2 tablespoons, light brown sugar (optional) 2 teaspoons, Herb De Provence 1 ½ teaspoon ground paprika salt and pepper to taste
---
12

to

15

Roma tomatoes, chopped (I quartered them)

½

cup

sun dried tomatoes

5

whole cloves of garlic, add more or less depending on you personal taste

3

stalks of carrots, roughly chopped

2

large leaves of red Swiss chard, with stems, roughly chopped

1

fist full of fresh basil leaves

1

medium onion, rough chopped

3

pitted and chopped dates, or 2 tablespoons, light brown sugar (optional)

2 teaspoons

, Herb De Provence

1 ½ teaspoon

ground paprika
salt and pepper to taste
---
---