Savory Carrot Muffins, tender, slightly sweet, and simply delicious. A perfect companion to a bowl of soup.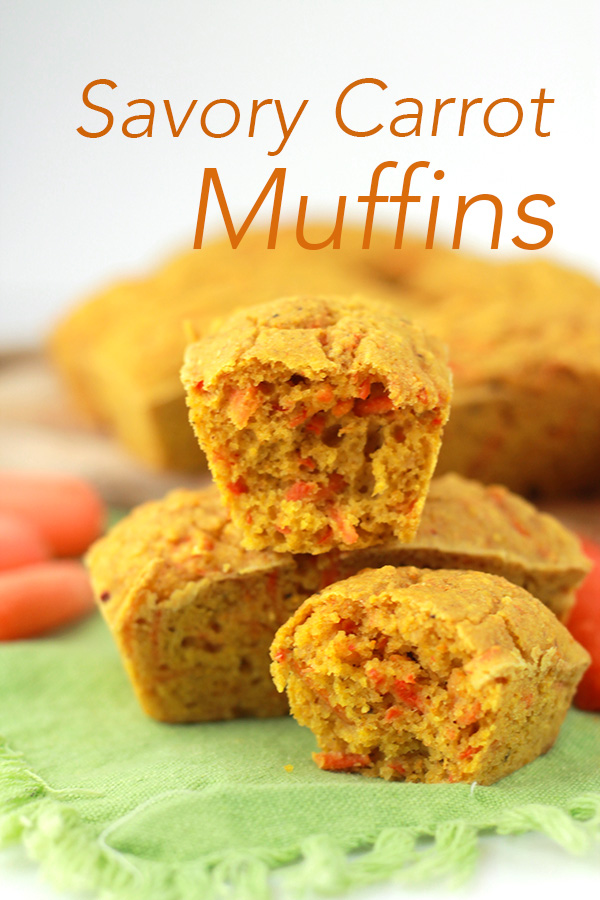 I absolutely love Carrot Cake muffins, but this time around I'm sharing Savory Carrot Corn Muffins, yes I went in the opposite direction from sweet to savory.  I used the basic recipe my Mom always used when I was a child to make cornbread, but I've replaced the eggs with carbonated water and added shredded carrots.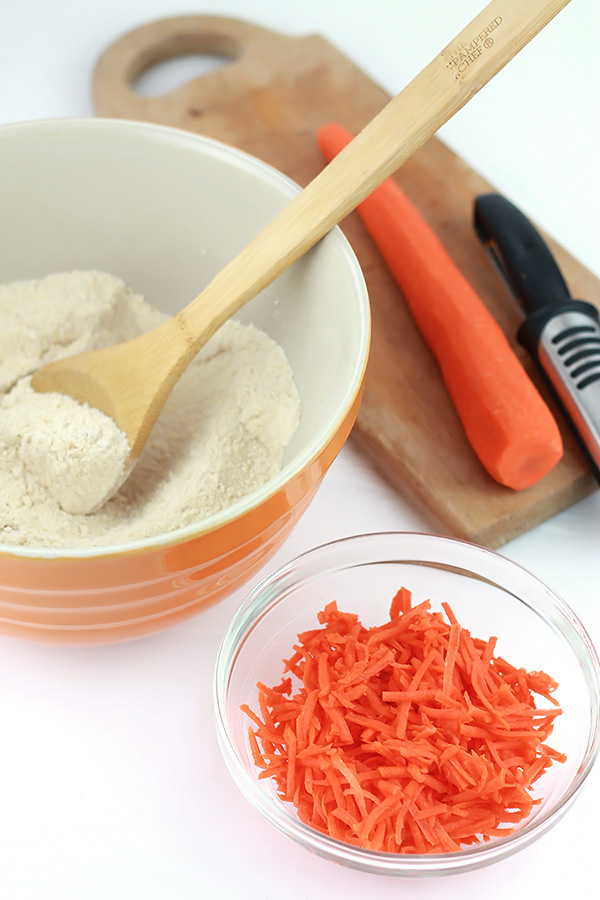 There are several ways to replace eggs in recipes and what you use depends on the purpose of the eggs.
If the egg is used in a recipe as a binder to hold the mixture together, a mashed banana or avocado, nut butters or cornstarch can be used, however, when adding fruit it can change the density.
If moisture is the reason for the egg silken tofu, vegetable or fruit puree and a chia, water and baking powder mixture can be used.
If the eggs is  a leavening agent  in a recipe you can use flax-seed, cider vinegar, coconut milk and baking powder, oil, water and baking powder mixture or carbonated water.
I opted to use carbonated water and I added bit more baking powder and baking soda.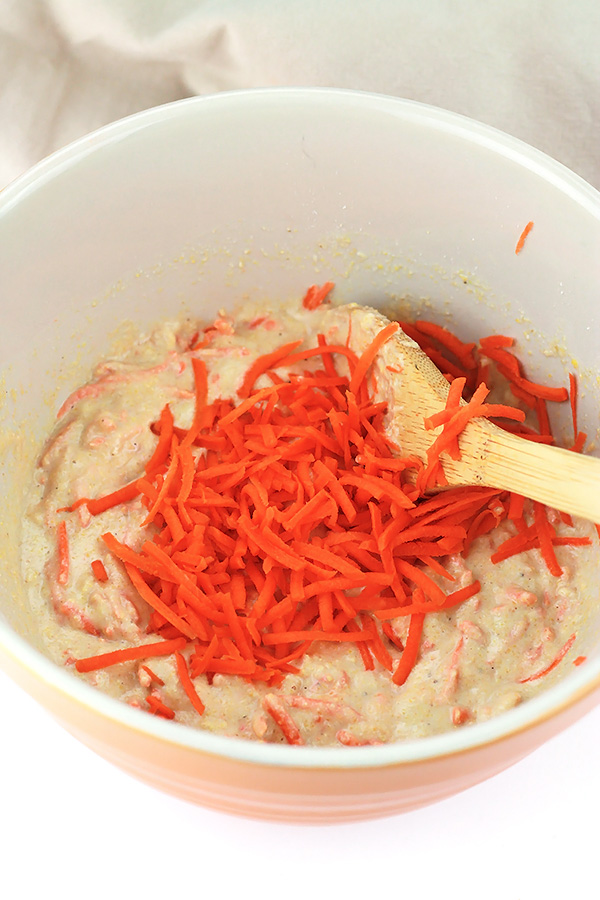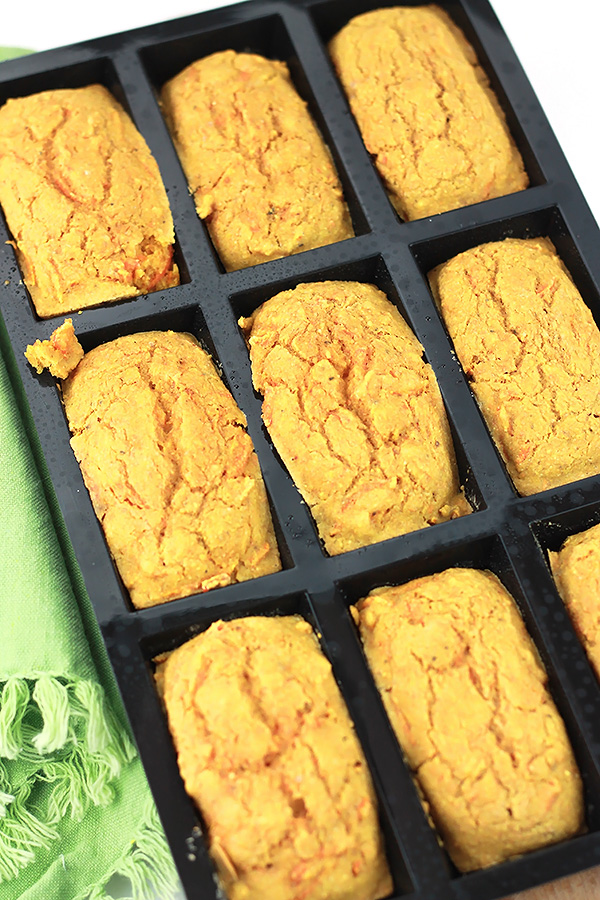 They turned out amazingly wonderful and was a great companion to a bowl of soup.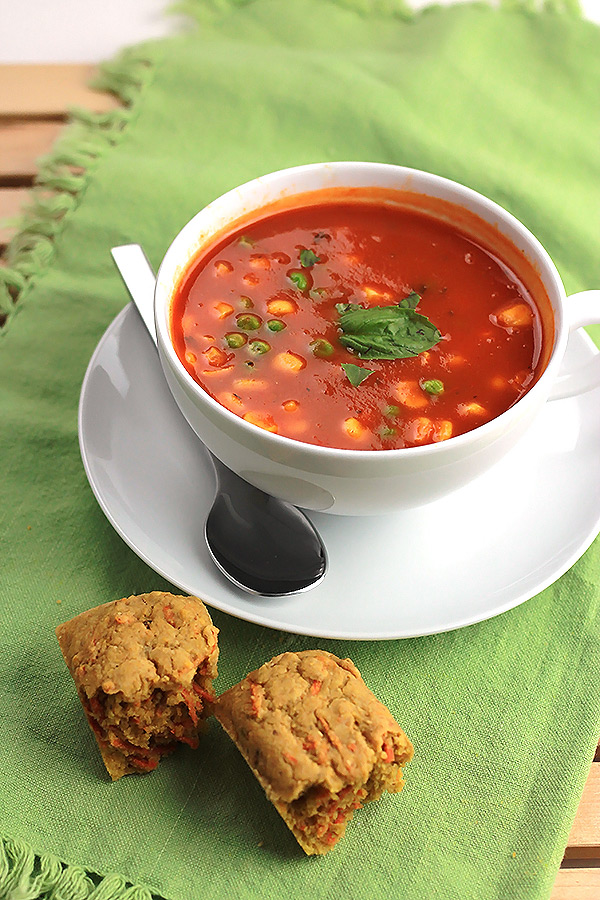 [tasty-recipe id="9692″]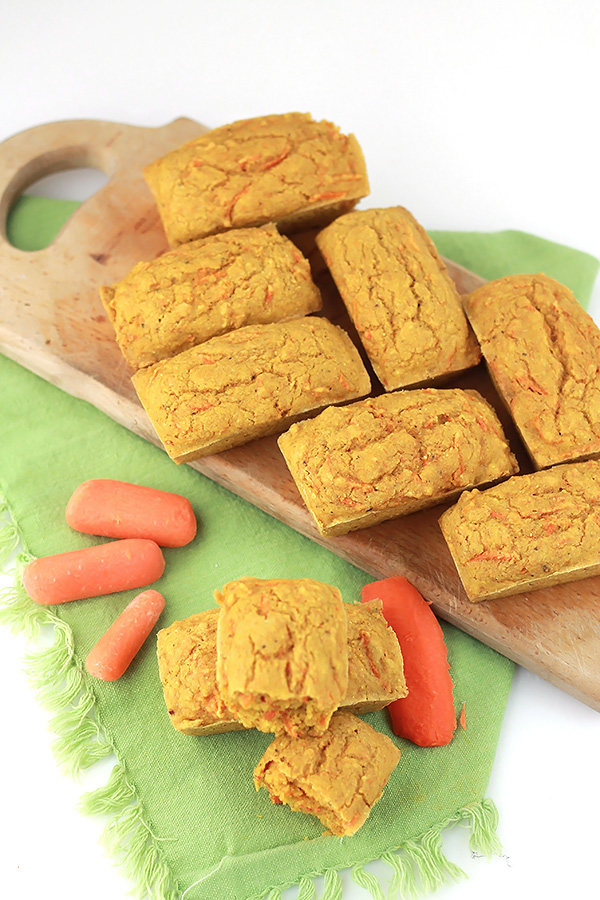 These muffins turned out so tender, slightly sweet and simply delicious. We're entering into the Holiday baking season, so break away for the ordinary and make this extraordinary Savory Carrot Corn muffin recipe and surprise your family and friends.