Clean, crisp and refreshing, this Pink Moscato Limoncello Spritzer is perfect for hot summer evenings relaxing with friends.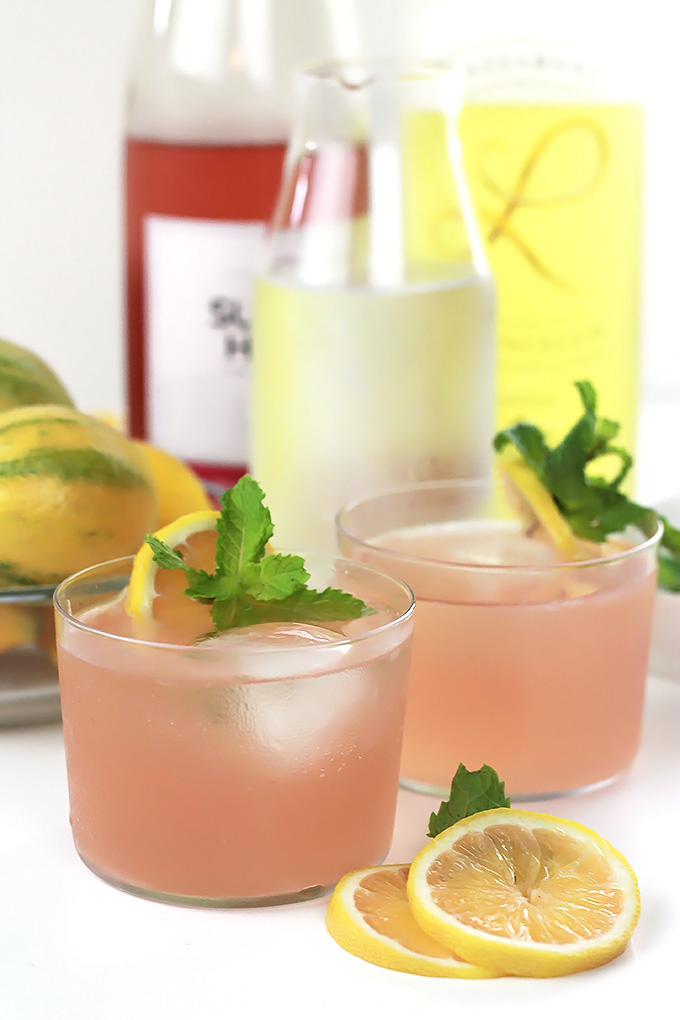 I'm definitely not your go-to person at gatherings for making cocktails, but I must say, I nailed it with this one. This drink is fruity, not too sweet, and vibrant with a touch of lemon citrus.
I had some leftover pink and red moscato wine from my get-together with my girlfriends and after finding some pink lemons, yes, pink lemons at Trader Joe's, I came up with this pretty little drink.
I had never seen a pink lemons before, never knew there was such a thing. Pink lemonade is made by using cranberries, raspberries or strawberries for the pink color.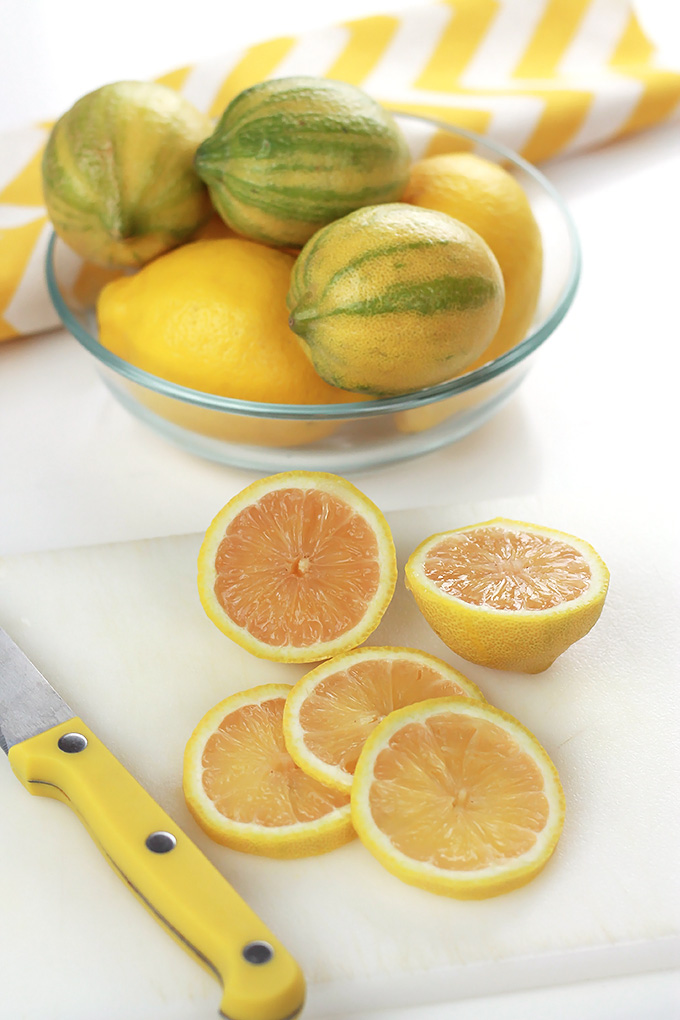 After returning  home from my grocery trip I had to research this strange on the outside, and beautiful on the inside fruit.
Here's what I found. This variety of lemons were first discovered in California in 1930.
Pink lemons are variegated with yellow and green stripes and comes from the Eureka tree. Lycopene the same antioxidant that gives pink grapefruits their ruby color, also gives pink lemons their color. When the green fades the fruit is ripe, and it only gets pinker the more they ripen. Pink lemons have a fruity, floral flavor making them perfect for desserts and drinks. I've been rocking them in my water. To read more about this delightful fruit, check out Specialty Produce.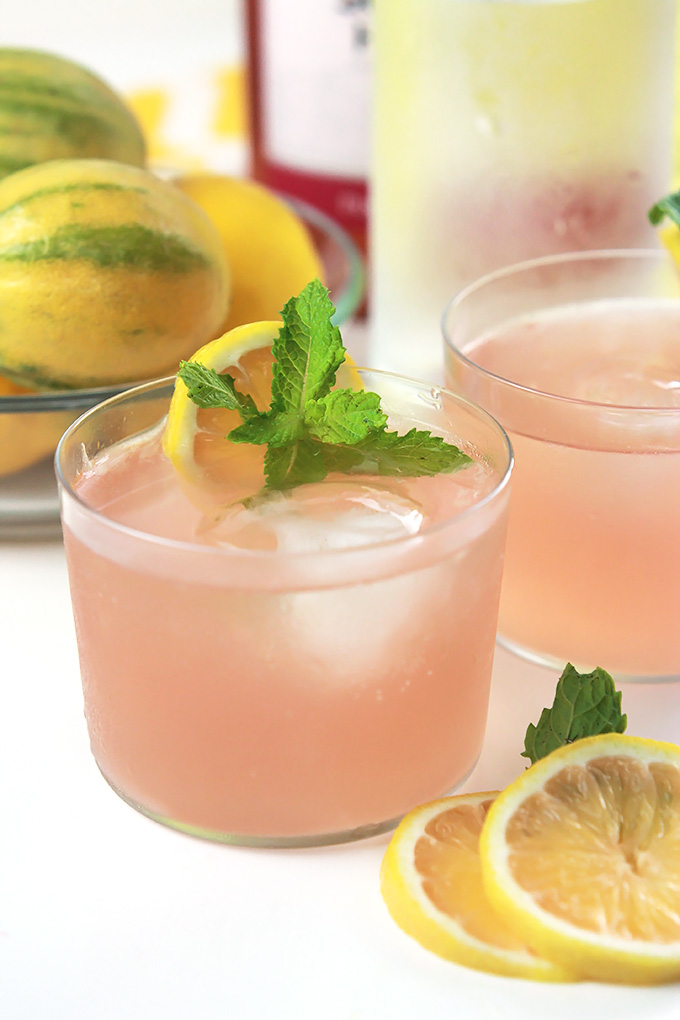 This is a simple uncomplicated drink, the best kind I my opinion. I had some limoncello that I hardly ever use, this was my chance to use it. 
There are two ways to prepare this lovely drink. The first way is to simply mix wine, limoncello, lemon juice together and finish with sparking water or club soda to taste and garnish with lemon slice and mint leaves.
The second way is to muddle the lemon and mint first, for those mint lovers, add wine and limoncello, pour into glass and top off with sparking water or club soda.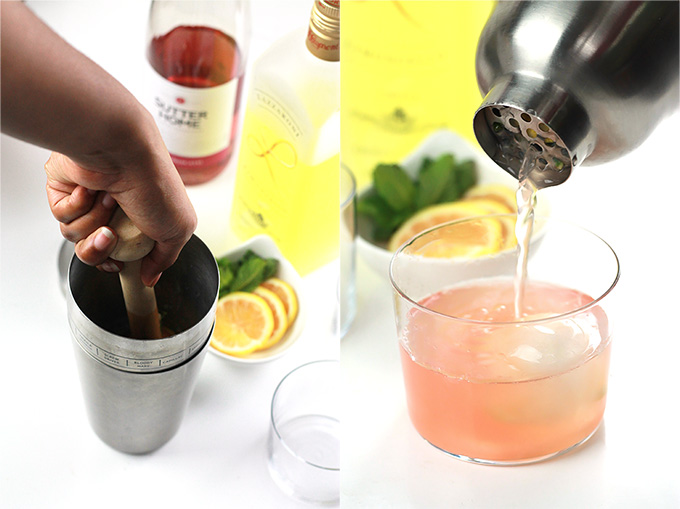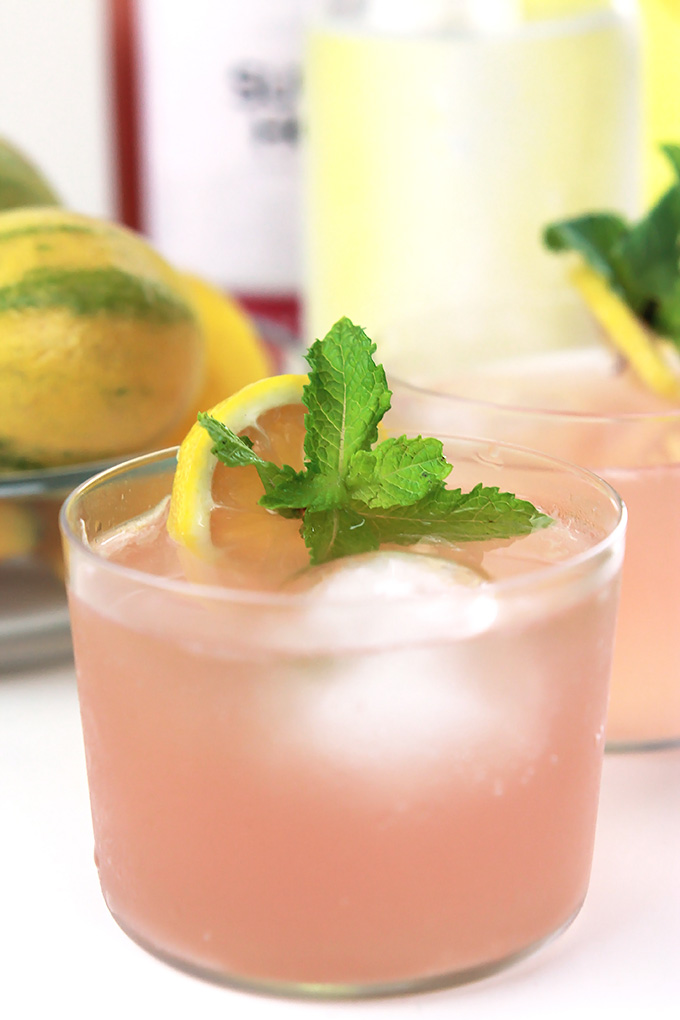 Be prepared to enjoy this crisp refreshing drink and when it's gone you'll want more, but please, please drink responsibly.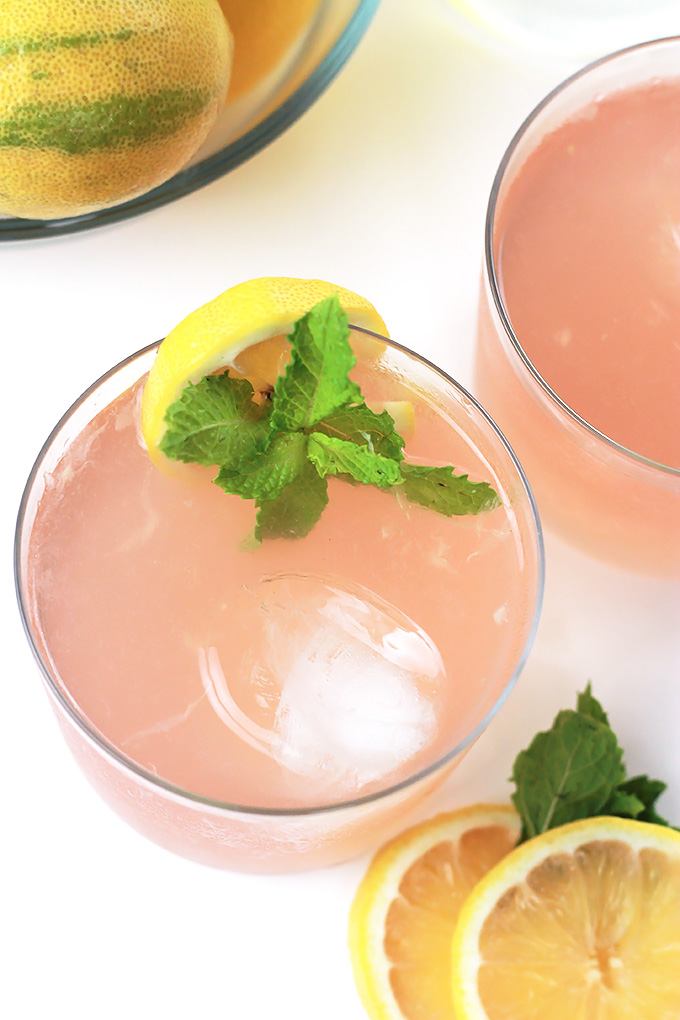 [tasty-recipe id="9792″]
If you make this recipe or a version of it, take a picture and share with me on Instagram, tag it #thewholeserving or leave a comment below. I'd love to see or hear about your version of Pink Moscato Limoncello Spritzer.