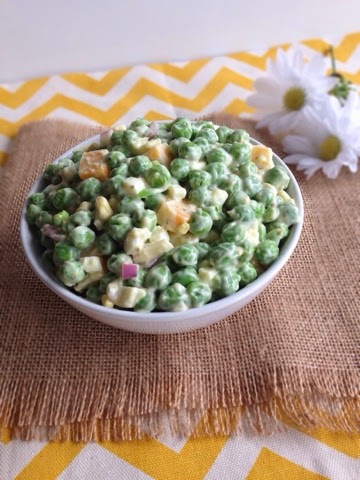 It seems that every time there is a family or work gathering involving food everyone ask that I bring pea salad. It has become my go-to crowd pleaser, I have to admit, it's a rather tasty salad.
I first had the salad at a work gathering several years ago and I'm not sure who gave me the original recipe, over the years I have made changes. The original recipe used whipping cream and bacon bits, over the years I have omitted both, I no longer ear meat and leaving the cream out makes the salad a bit healthier.
It's crazy how a such a simple and easy salad, brings joy and happiness to so many. Give it a try and change to make it your go-to crowd pleaser.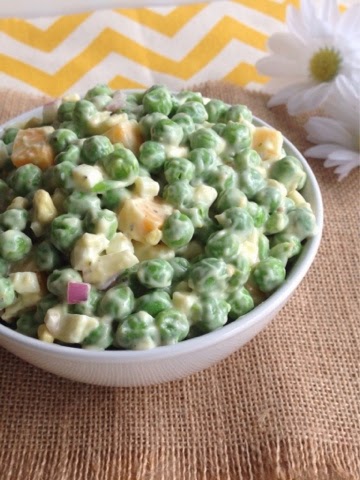 Pea Salad
Ingredients
1 16 oz. bag of frozen green peas, thawed
3 hard boiled eggs, chopped
1 small red onion, chopped or half large red onion chopped
1 16oz. block sharp cheddar cheese, cubed
⅔ cup, mayo or miracle whip
salt and pepper to taste
Instructions
1. Place all ingredients in a large bowl, mix well.
2. Serve and Enjoy!
For meat eaters, bacon bits can be added just before serving.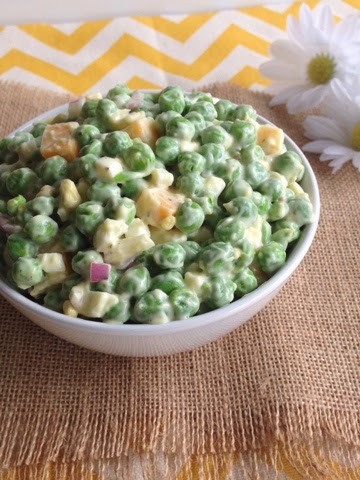 Thank you so much for stopping by and reading!