This post is sponsored by Blue Diamond Nut Thins, all thoughts and opinions are my own.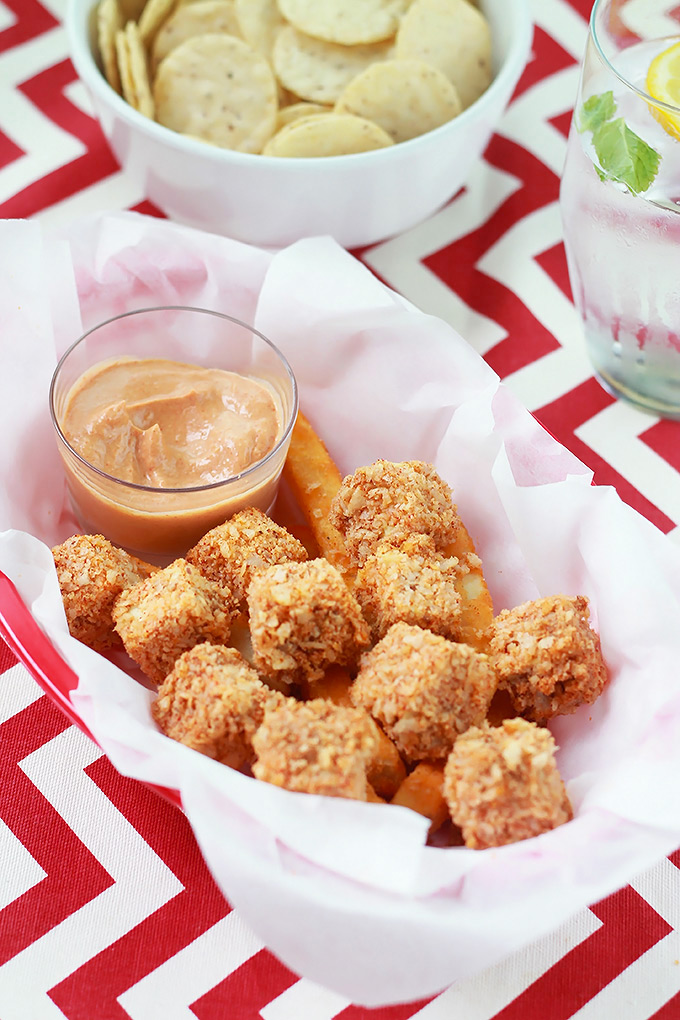 I'll warn you up front, you will absolutely fall in love with these crispy, golden nuggets of goodness!
I could hardly control myself while taking photos of them. Yes, they are that good, and they're wheat and gluten free.
Instead of traditional breadcrumbs, I used Blue Diamond Almond Nut Thins. As a cracker they're honestly irresistible, I hate to admit it, but I can eat the whole box by myself, with or without a topping. Oh, but I'm not the only one, my daughter can as well, they're just that good.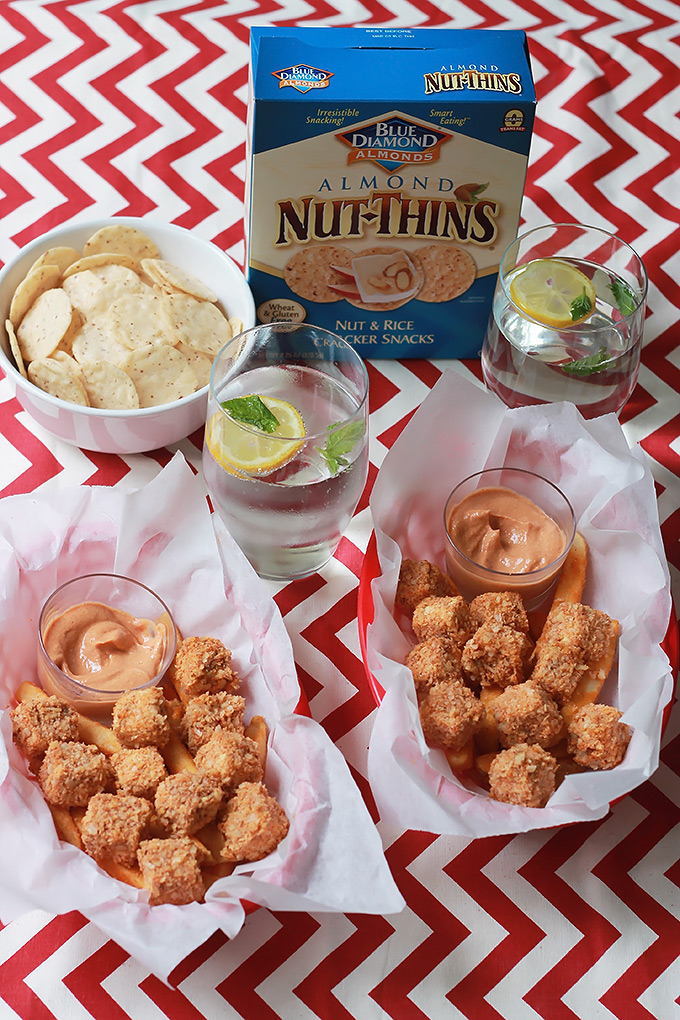 As a crispy coating,they are perfect for wheat or gluten free cooking.  Just place them in a zip bag and roll with your handy, dandy rolling pin, and try not to eat too many in the process.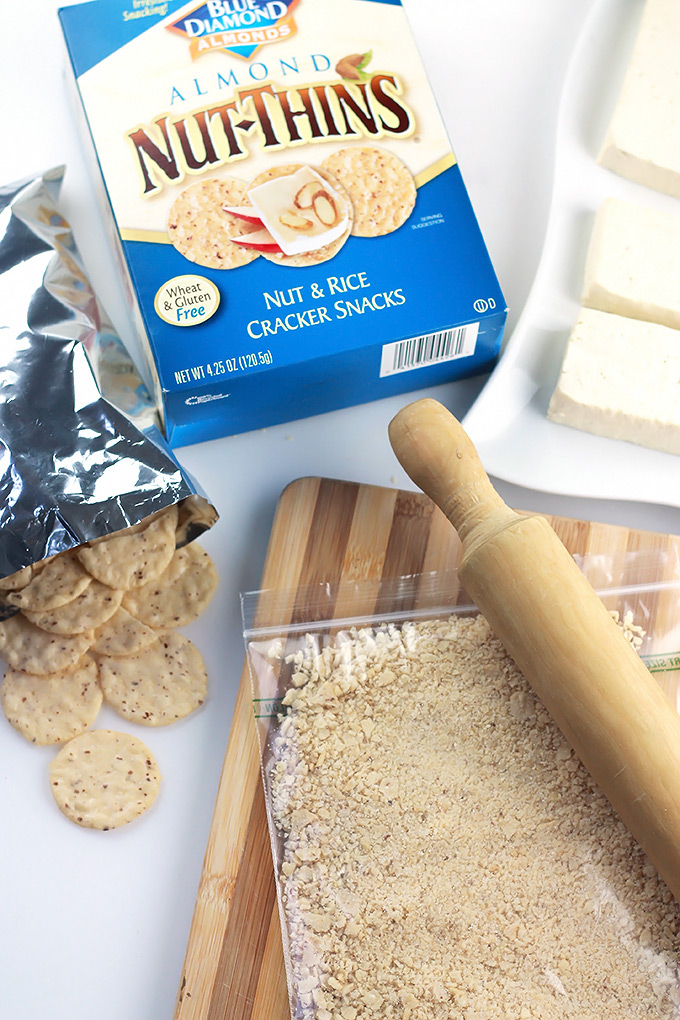 After adding the seasoning to the zip bag it was time to coat, I used flax seed to help the coating stick to the tofu. My seasoning choice was Chipotle, to spice thing up a bit. If you are a regular reader, you may have guessed by now that I like a little spice in my food, but not so spicy that I can't feel my tongue. But if you are a fire-spice eater, by all means, spice it up.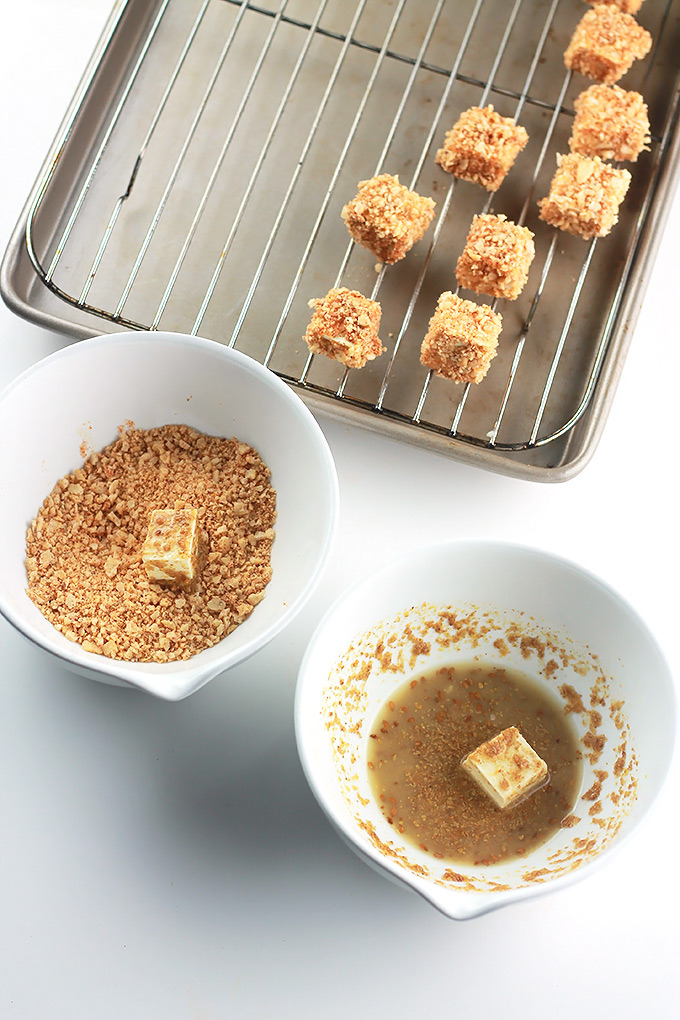 After 15 minutes in the oven they're good to go.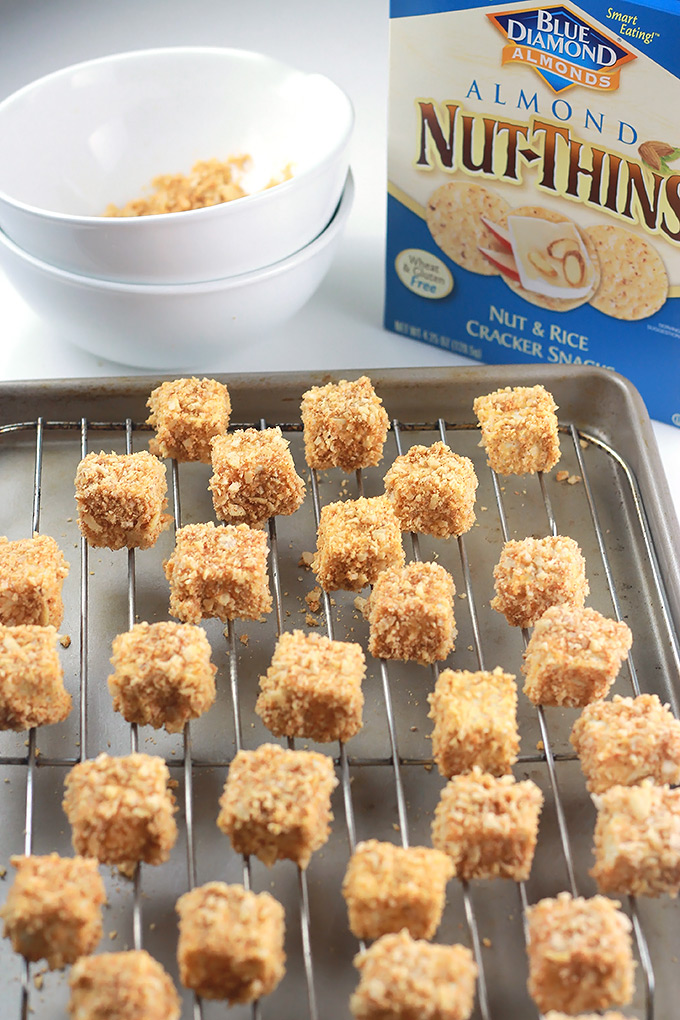 I paired these bites with some spiced-up vegan sour cream.  All my guest loved these crispy bites, even the non vegetarians or vegans.
One of the best things about them, other than the taste, they're super quick and easy to make, that's a good thing! You may find that you.re making these often.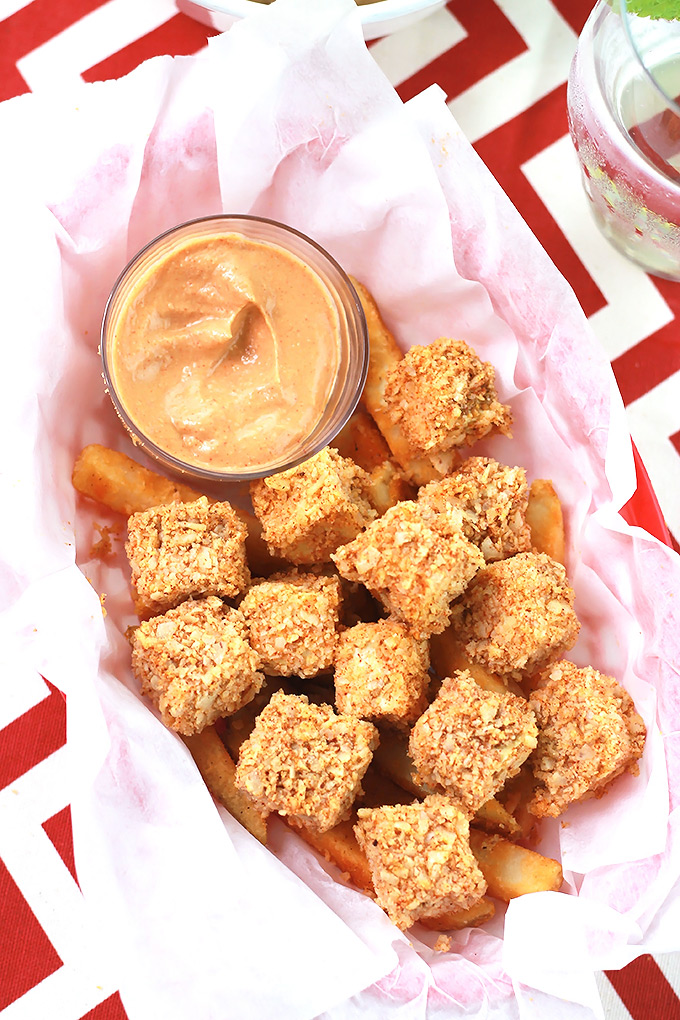 [tasty-recipe id="9886″]
[tasty-recipe id="9906″]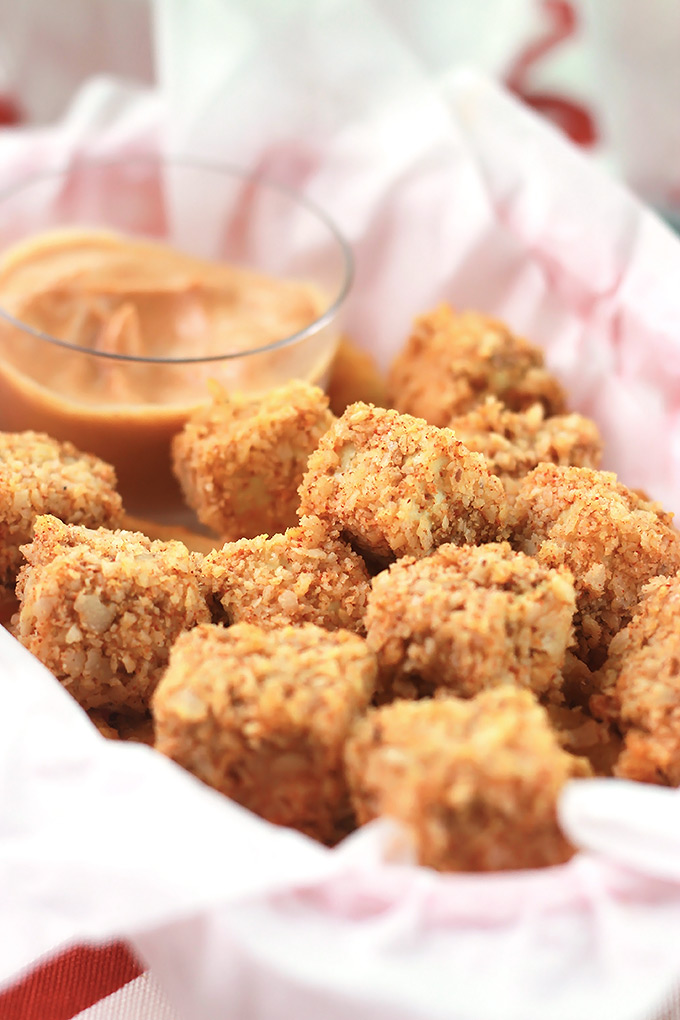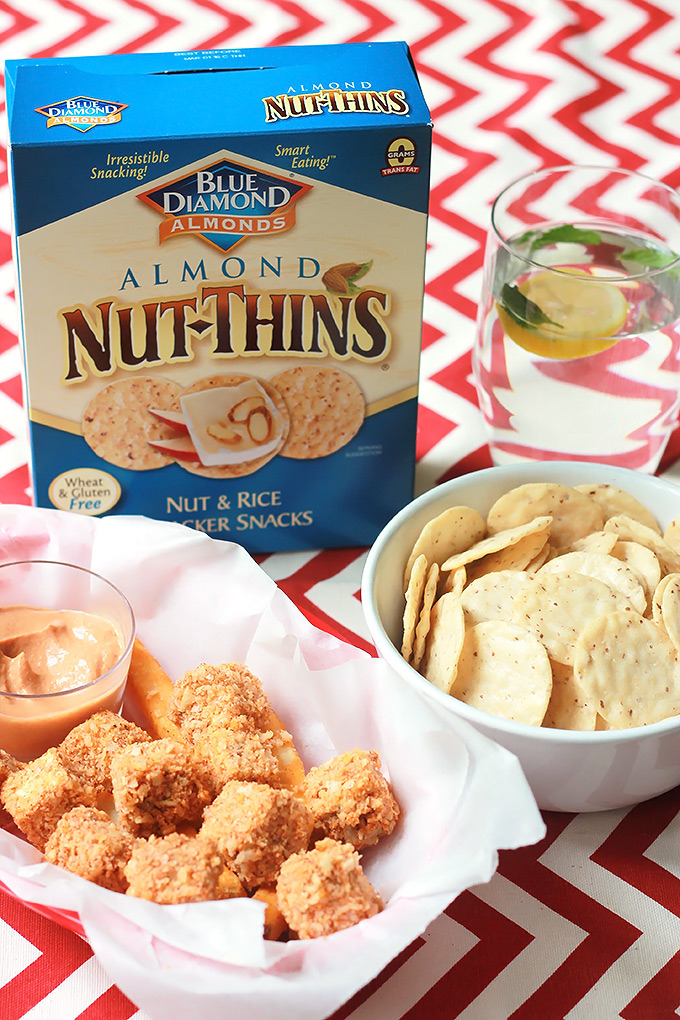 Shared with: Anything Goes-Marilyn's Treats, Making Memories Mondays-three kids and a fish