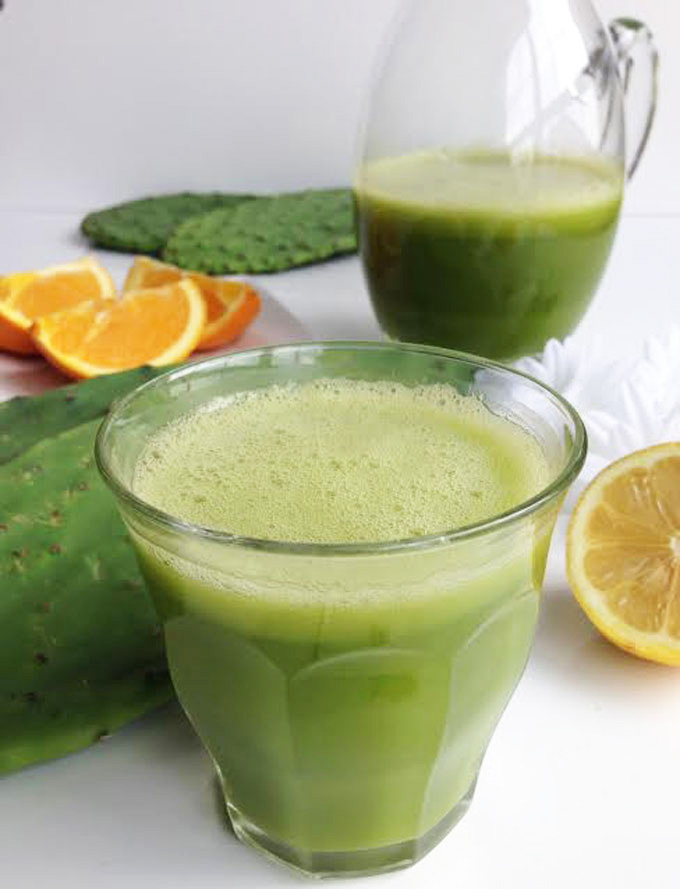 One of my co-workers who has family from Mexico, shared a cactus soup with me a few weeks ago, and I liked it.  She shared with me the many ways the cactus plant could be used, so after doing a bit more reading about this amazing plant, I was convinced I needed to add it to my grocery list.
This prickly plant, also known as nopales, is one of the healthiest foods you can eat. Packed full of vitamins and nutrients and low in calories, it helps reduce cholesterol, prevent diabetes and the high amounts of phytonutrients can help to fight the big C word, cancer.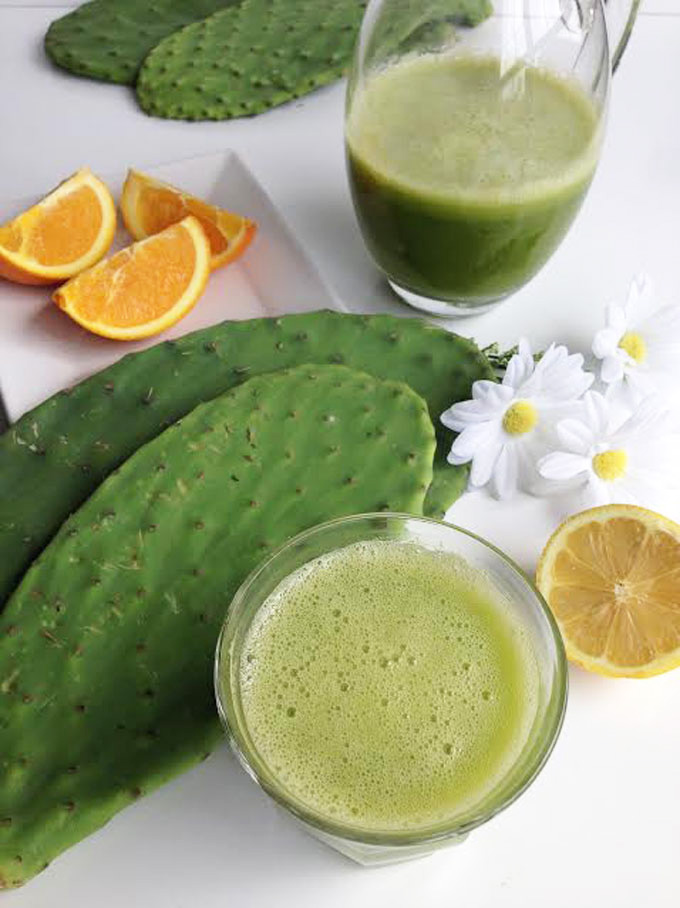 Anyone who knows me, knows I start everyday with a green drink or smoothie, and I now have a new green to add to the mix.
But feel free to have this refreshing drink any time of the day.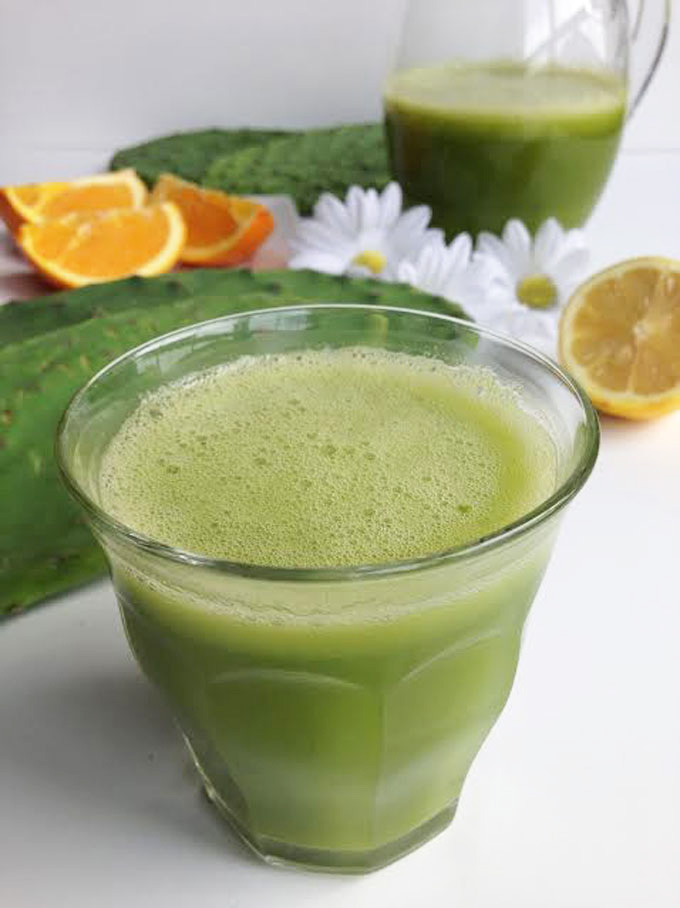 Cactus Citrus Drink
[tasty-recipe id="9546″]