This shop has been compensated by Collective Bias, Inc. and its advertiser. All opinions are mine alone. #MoscatoMoments #CollectiveBias  The following content is intended for readers who are 21 or older.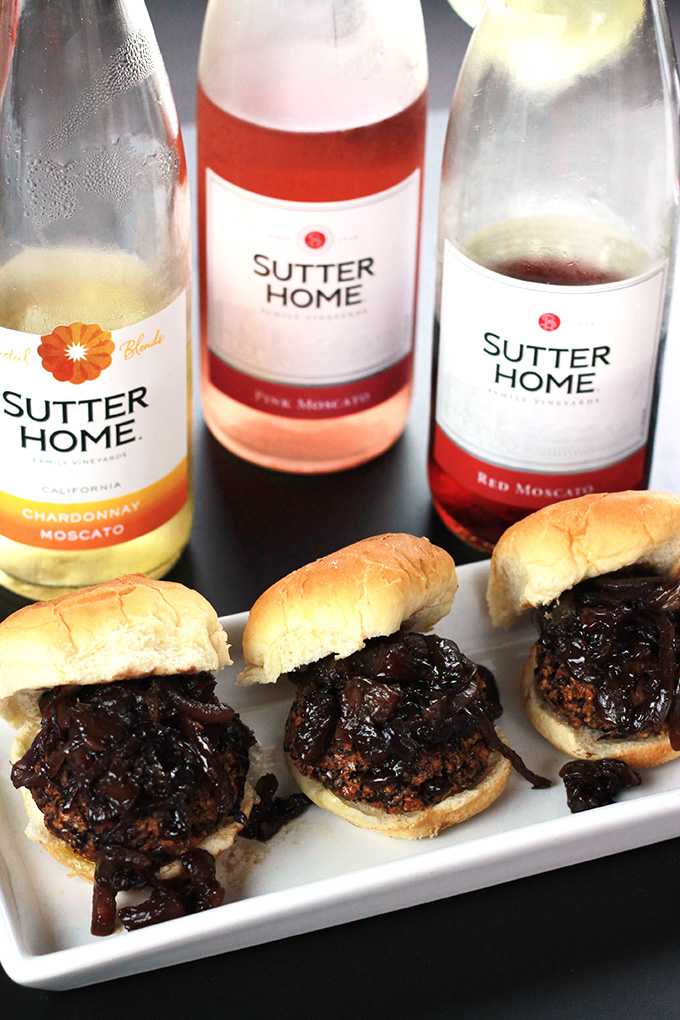 My first experience with wine was with Sutter Home many years ago while in college. It was my final year and I was in a small design class, about seven of us, our professor prepared a nice dinner at her home to celebrate the end of the class. She prepared pasta and salad and served a Sutter Home red with dinner. My first experience I'd say was quite nice and since then I've experienced many of the Sutter Home wines. There is a 65-year history of award-winning California wines associated with the Sutter Home family vineyards, at an affordable price I'll add. That affordability has made it easy to bring friends and family together for celebrating special occasions.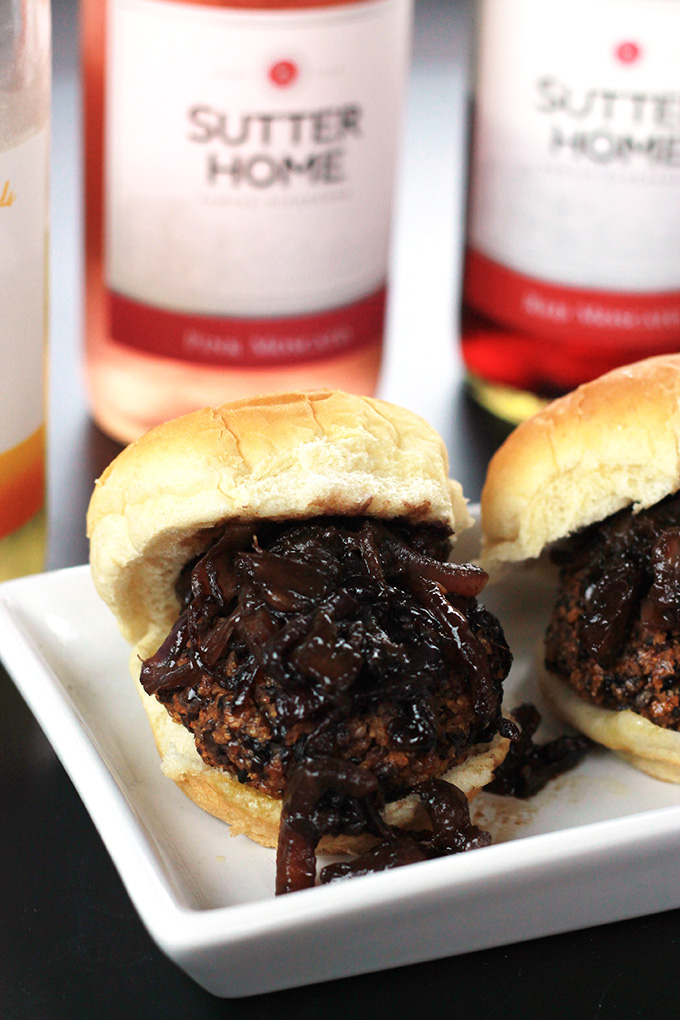 Summer break started two weeks ago, so I decided to get some of my girlfriends together before it gets too hot and too busy. Unfortunately, it's already too hot so we moved the party indoors, but fortunately we had some cool crisp wines to pair with good food.
Being the vegetarian in the group I decided to make it a meatless gathering. I kept it simple so I could enjoy myself, there's nothing worse than entertaining friends and not being able to enjoy them because you are too busy preparing. I served a simple cheese and fruit tray to get things started.
It was a work for food party, a few of my friends were busy shaping sliders, while others were slicing onions for some tasty Veggie Sliders with Balsamic Caramelized Onions.
After mixing the veggie slider ingredients together in a bowl, simply shape them and place on a baking pan lined with parchment paper. While sliders were cooking, I caramelized the onions on the stove top using some of the Blueberry Balsamic Glaze I made last week.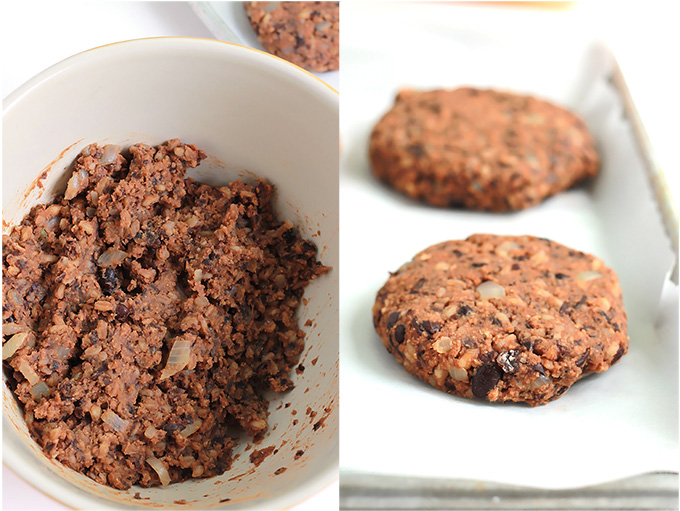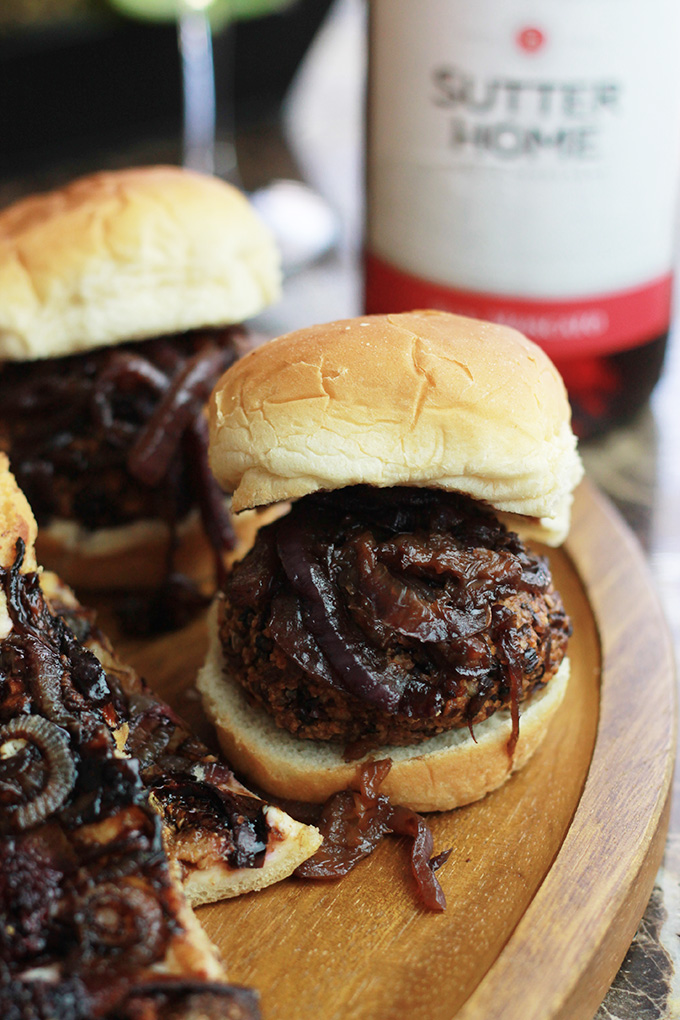 I'm certainly not an expert at pairing wines, but I think I did a pretty good job of selecting wines that complemented the menu and satisfied all of my guest.
One of my friends absolutely loves Moscato and would drink it with anything. I on the other hand, love dryer wines like Chardonnay and fortunately for all of us, Sutter Home has a new Moscato blend of wines and I picked a few up for this gathering. Moscato, Moscato Chardonnay, Moscato Red and Moscato Pink.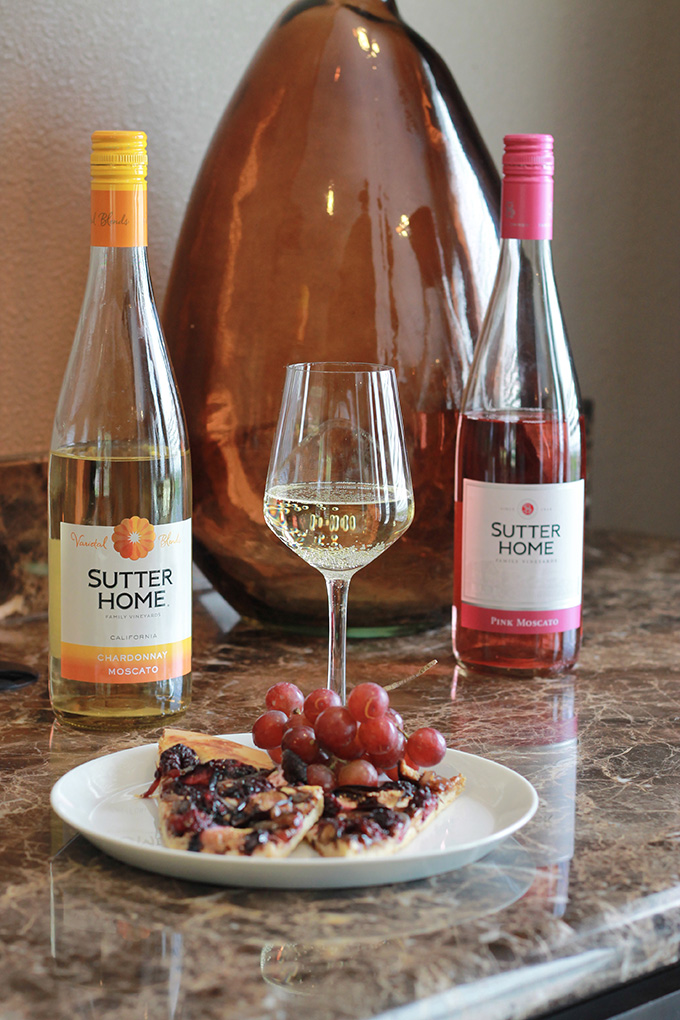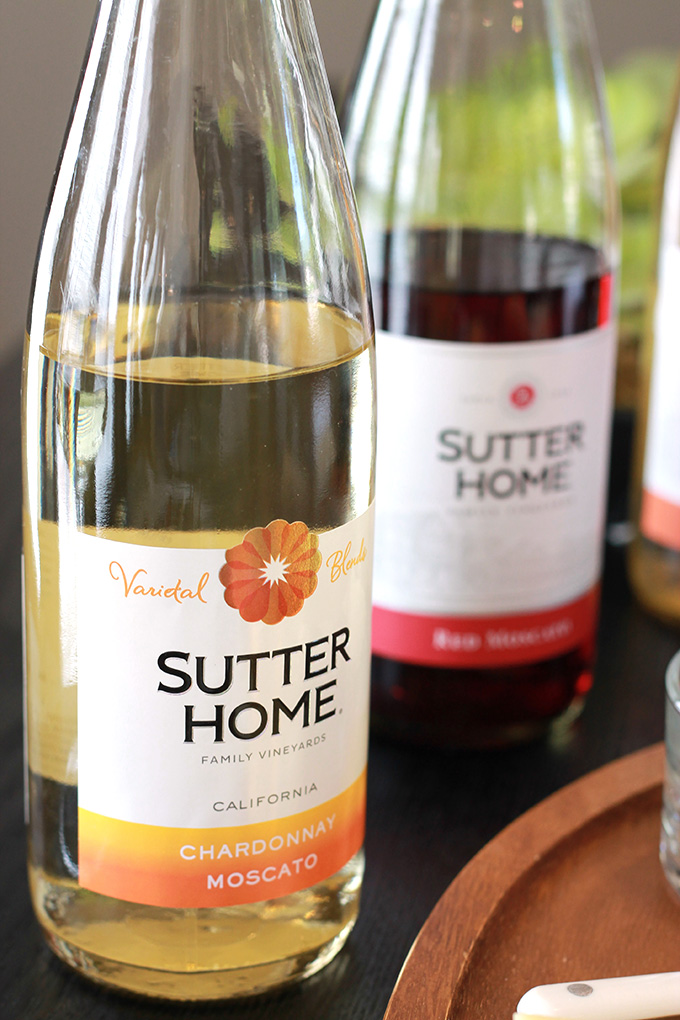 This Chardonnay Moscato blend is by far my favorite, because it's Chardonnay and I love Chardonnay. It paired well with the savory flavors of our make, bake and eat pizza, veggie sliders and cheese as well as it did with the sweet and tartness of the fruit from the cheese tray.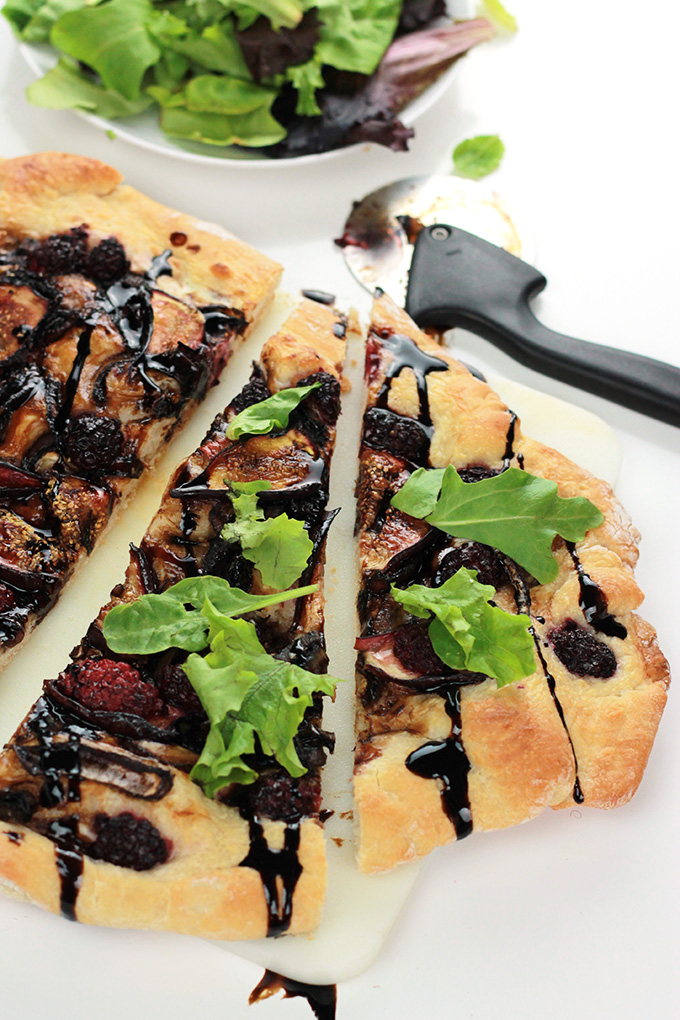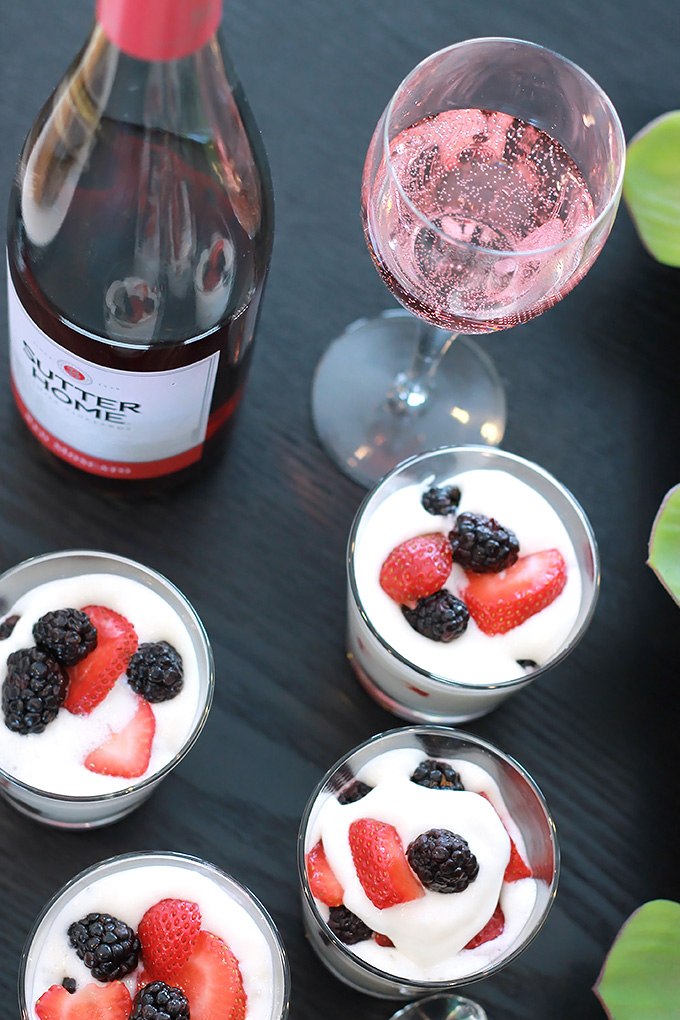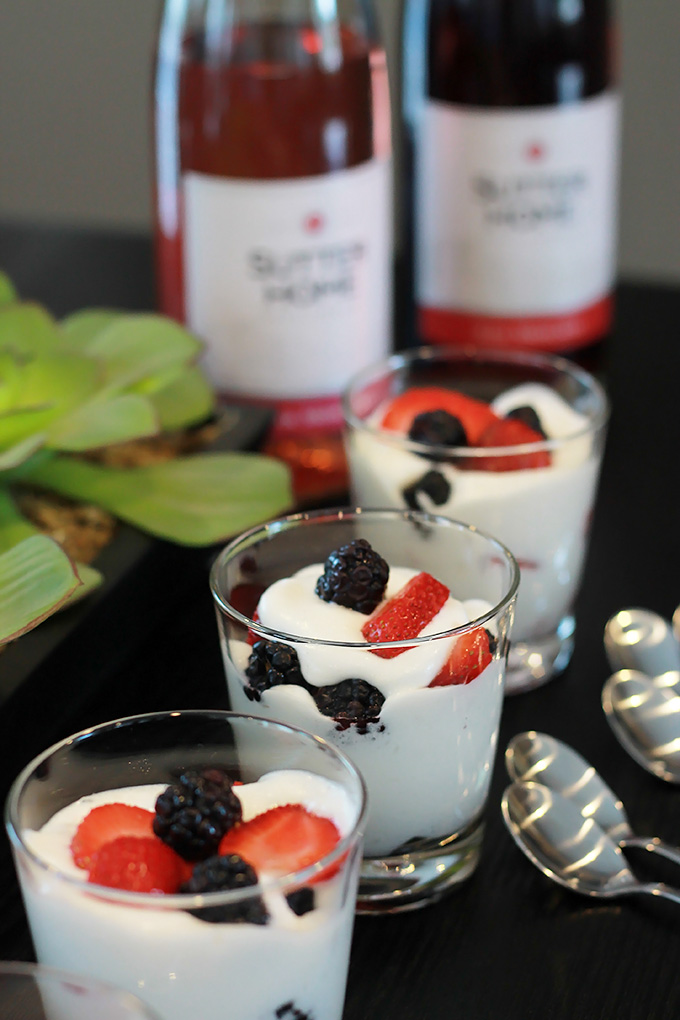 I was pleasantly surprised with the Red Moscato, it paired well with the savory and subtly sweet flavors of the caramelized onions I used on the veggie sliders and the pizza. However, when paired with the berries served in clouds of coconut cream for dessert, it was if they were made for each other.
With these new Sutter Home Moscato blends I no longer think of Moscato as only a dessert wine.
Everyone was pleased with the food, the wine, and the company of friends together making lasting memories.
[tasty-recipe id="9790″]
Be sure to visit Moscato Moments for more info and parings for the new Sutter Home Moscato Blends. What parings and special moments will you make this summer?
f you make this recipe or a version of it, take a picture and share with me on Instagram, tag it #thewholeserving and #MoscatoMoments or leave a comment below. I'd love to see or hear about your version of this Veggie Slider with Balsamic Caramelized Onions