Rich and hearty, this Vegan Un-Cheesy Potato Broccoli Soup is full of flavor and comes together in minutes!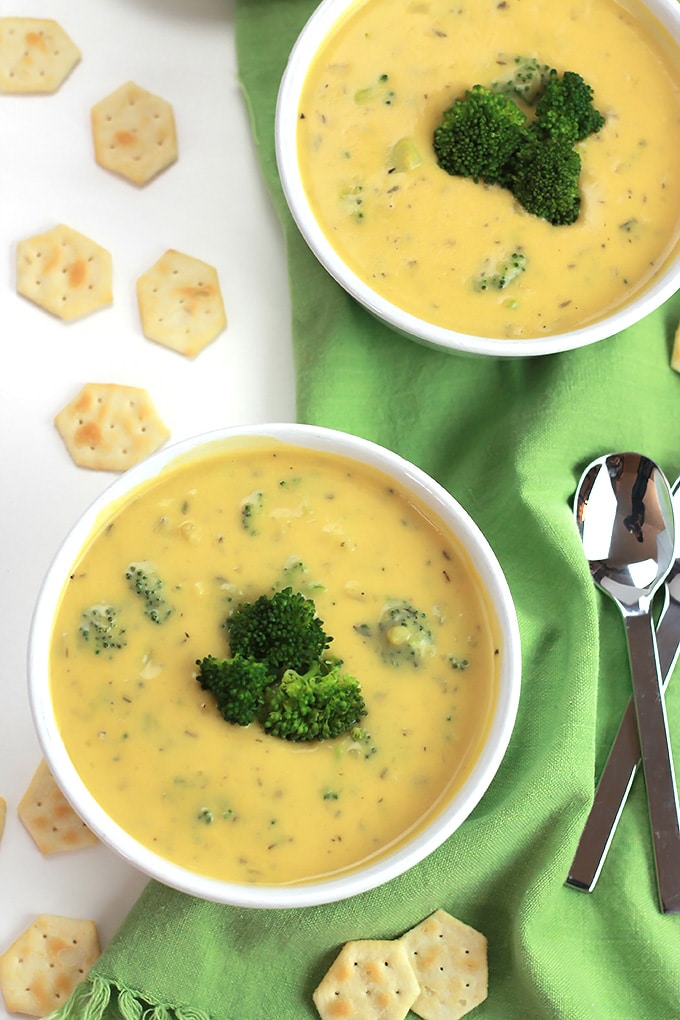 How's the weather where you are? Are you in an area that got lots of snow? If you are I hope you are staying safe and warm.
No snow here in Texas, just cold temps in the 30 and 40's with lots of wind. My daughter really wants there to be snow. We moved to Texas from Colorado over 12 years ago and she misses the snow. I have to admit I miss it as well, and it would be nice to have snow for a day or two.
When the weather gets frigid cold that's when I crave big bowls of soup.
I hadn't done my grocery shopping but had some broccoli and some potatoes so I made a batch of Un-Cheesy Potato Broccoli Soup.
What's nice is this soup comes together in 30 minutes.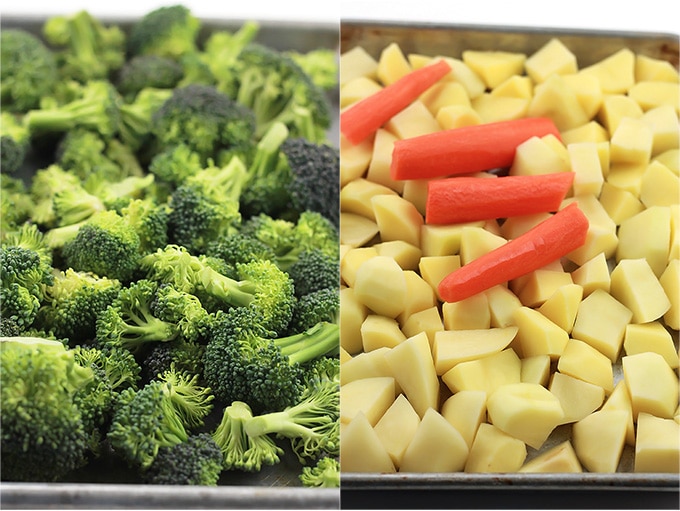 For a creamy cheesy texture, I added a batch of vegan creamy cheese, which is simply a blending of potatoes, carrots, olive oil and nutritional yeast.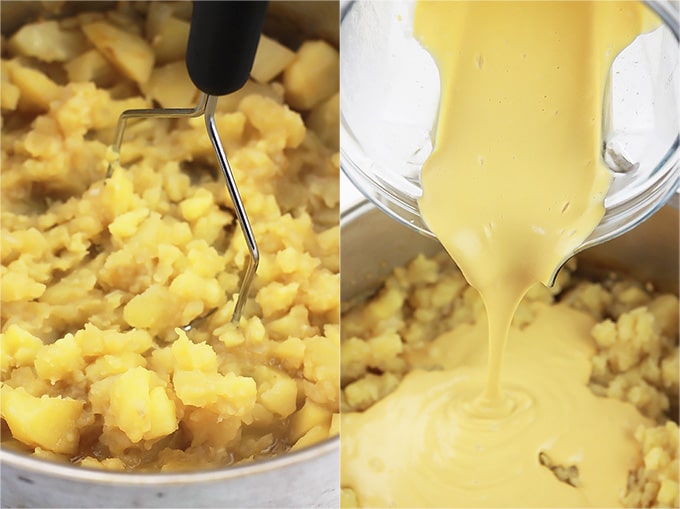 This soup is a good one to enjoy when the weather is cold and blustery. This weekend I was able to convince my daughter who doesn't like soup of any kind, to give it a try, she loved it.
This creamy, flavorful, delicious bowl of Un-Cheesy Potato Broccoli Soup can be enjoyed as a soup, or as a snack over crispy tortilla chips with salsa.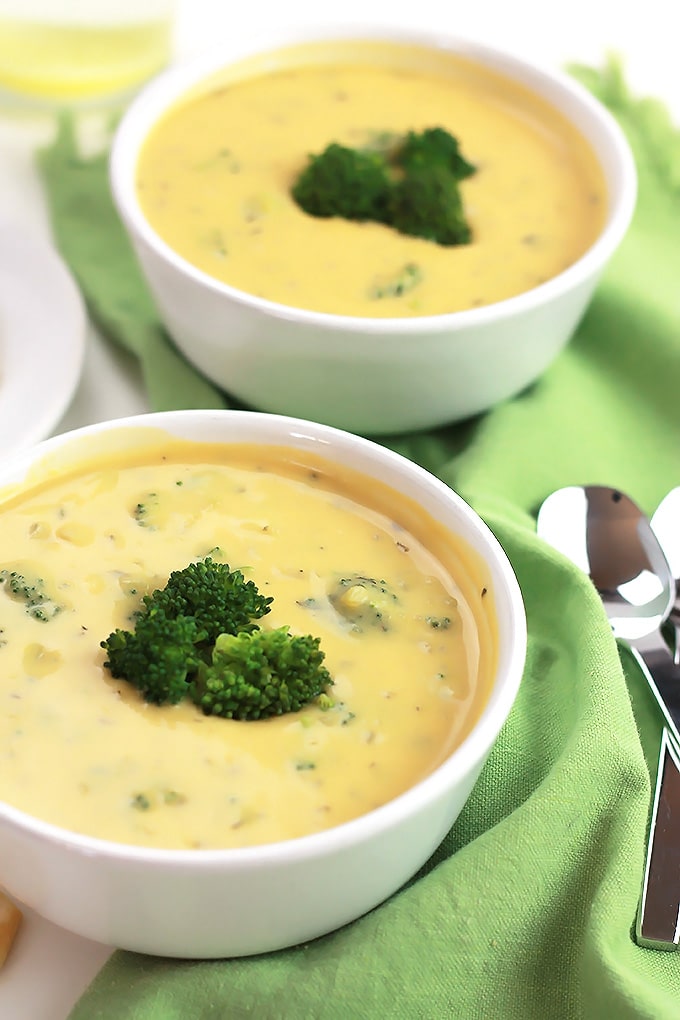 Doesn't that look delicious to you?  Do me a favor, give it a try and let me know what you think.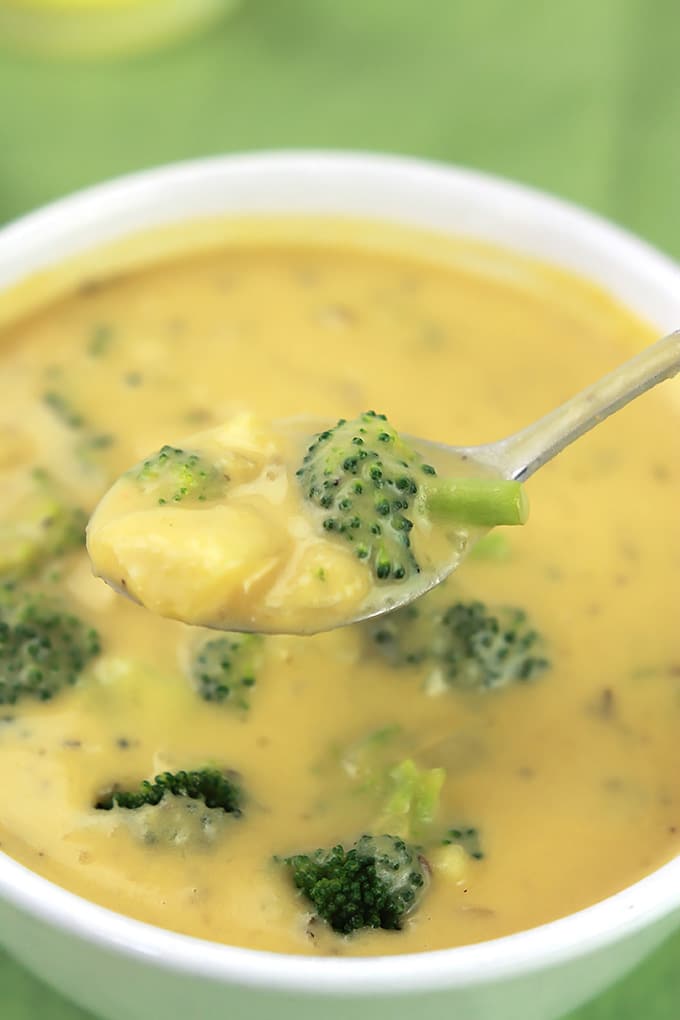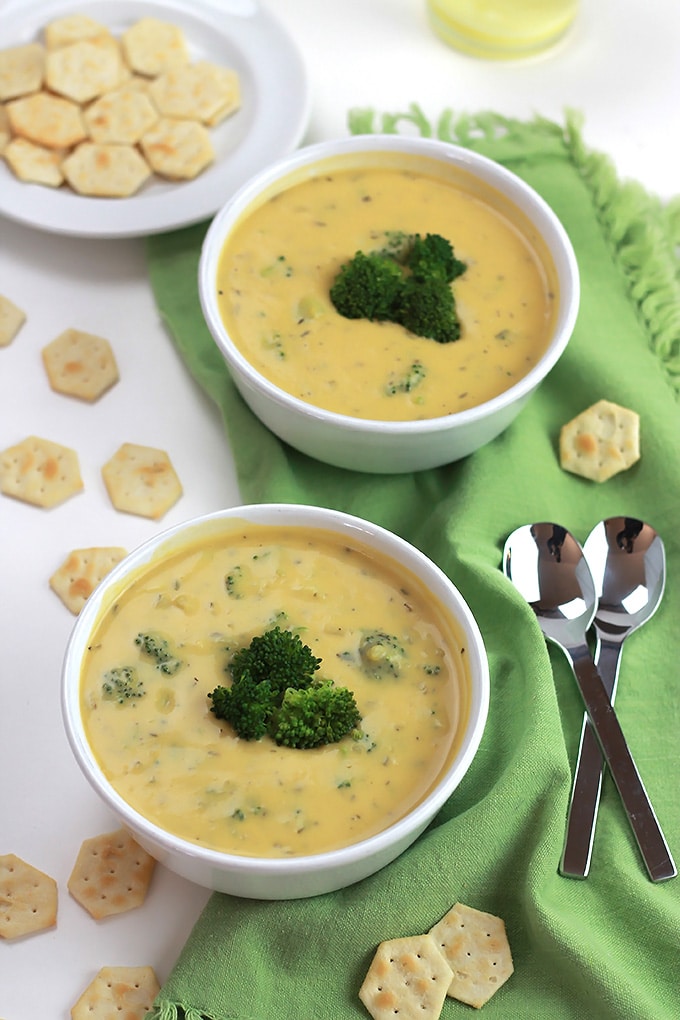 [tasty-recipe id="9712″]