You'll love this updated version of my Vegan Pesto. The addition of fresh lemon juice makes it bright bold and full of flavor, make it in under ten minutes, that's including prep time.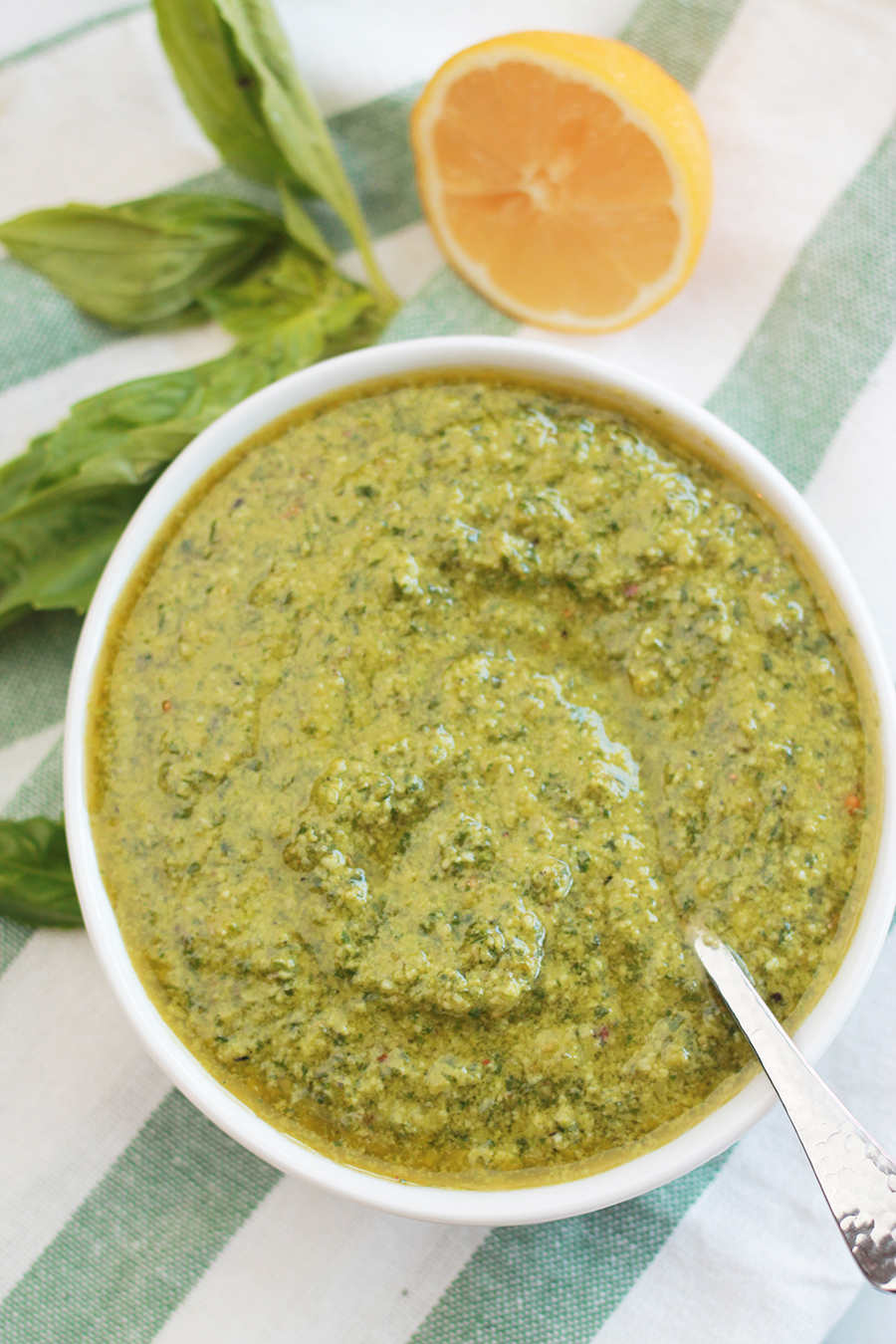 I'm a full-time vegetarian and sometimes I like to go vegan, and that's easy when the recipe is this quick and easy.  I'm growing some beautiful basil and thought I would use it to make a vegan version of basil pesto because I'm trying to reduce dairy.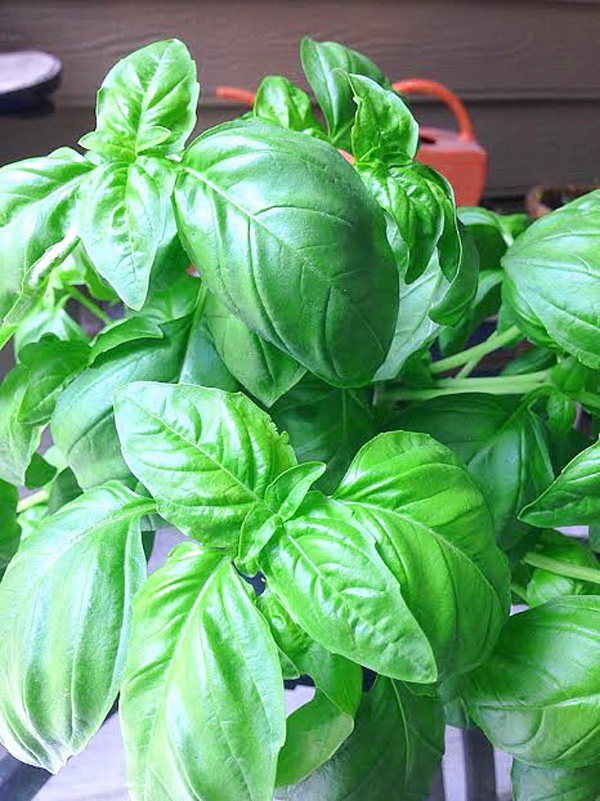 I'm guessing you want to know what I used to replace the Parmesan, I used nutritional yeast. Nutritional yeast has such a bold nutty flavor and it rocks this recipe.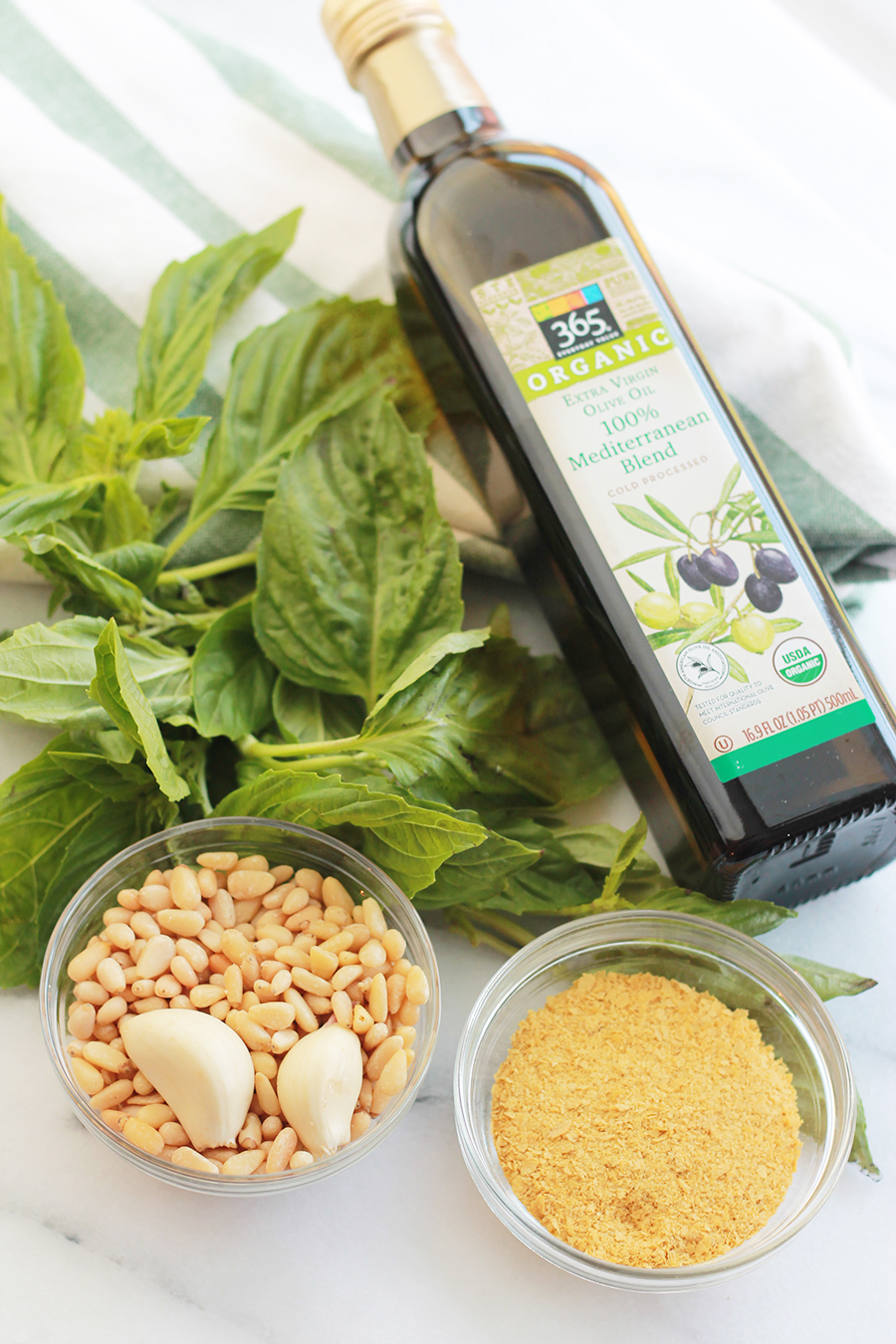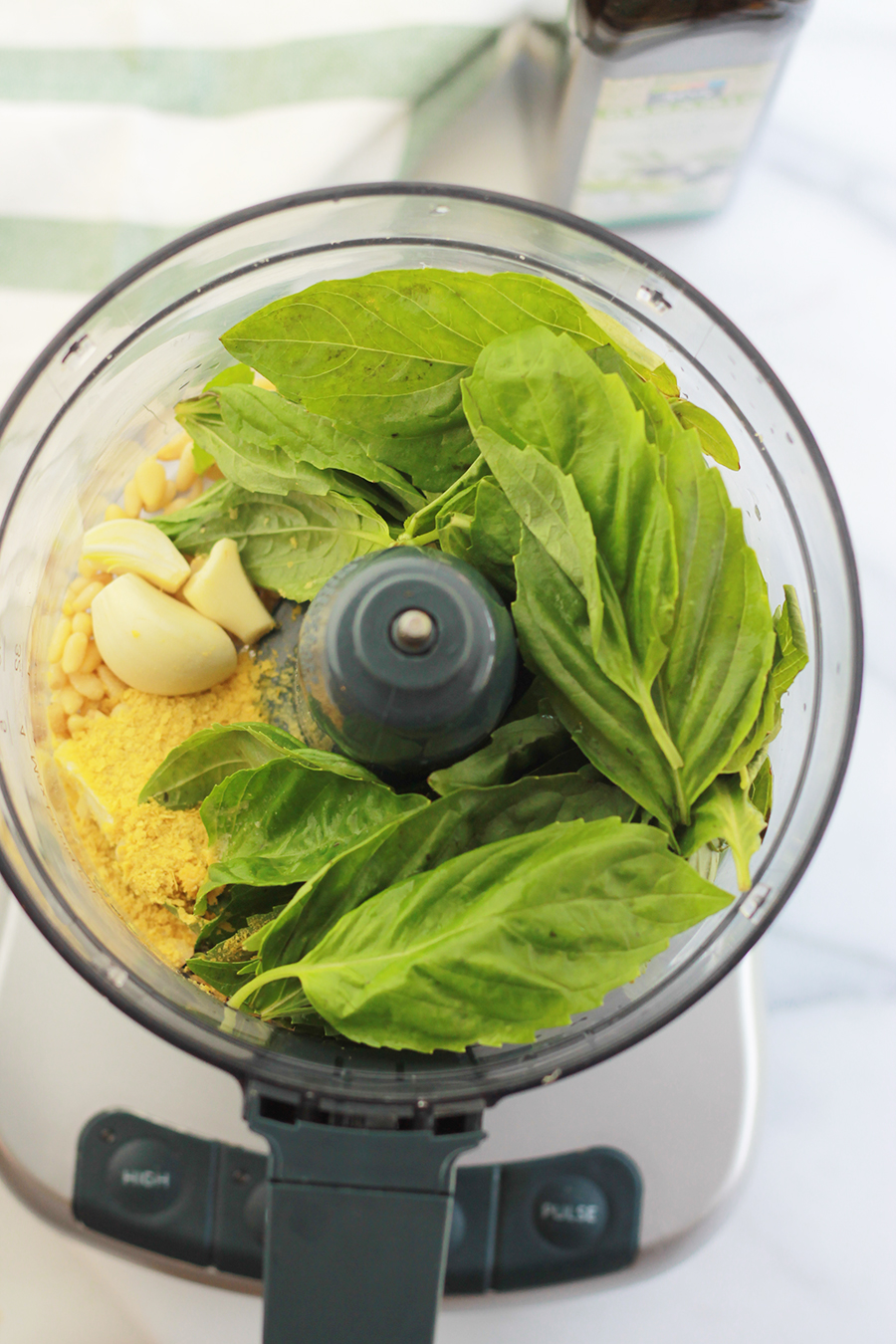 Everything goes into the food processor and you blend until smooth.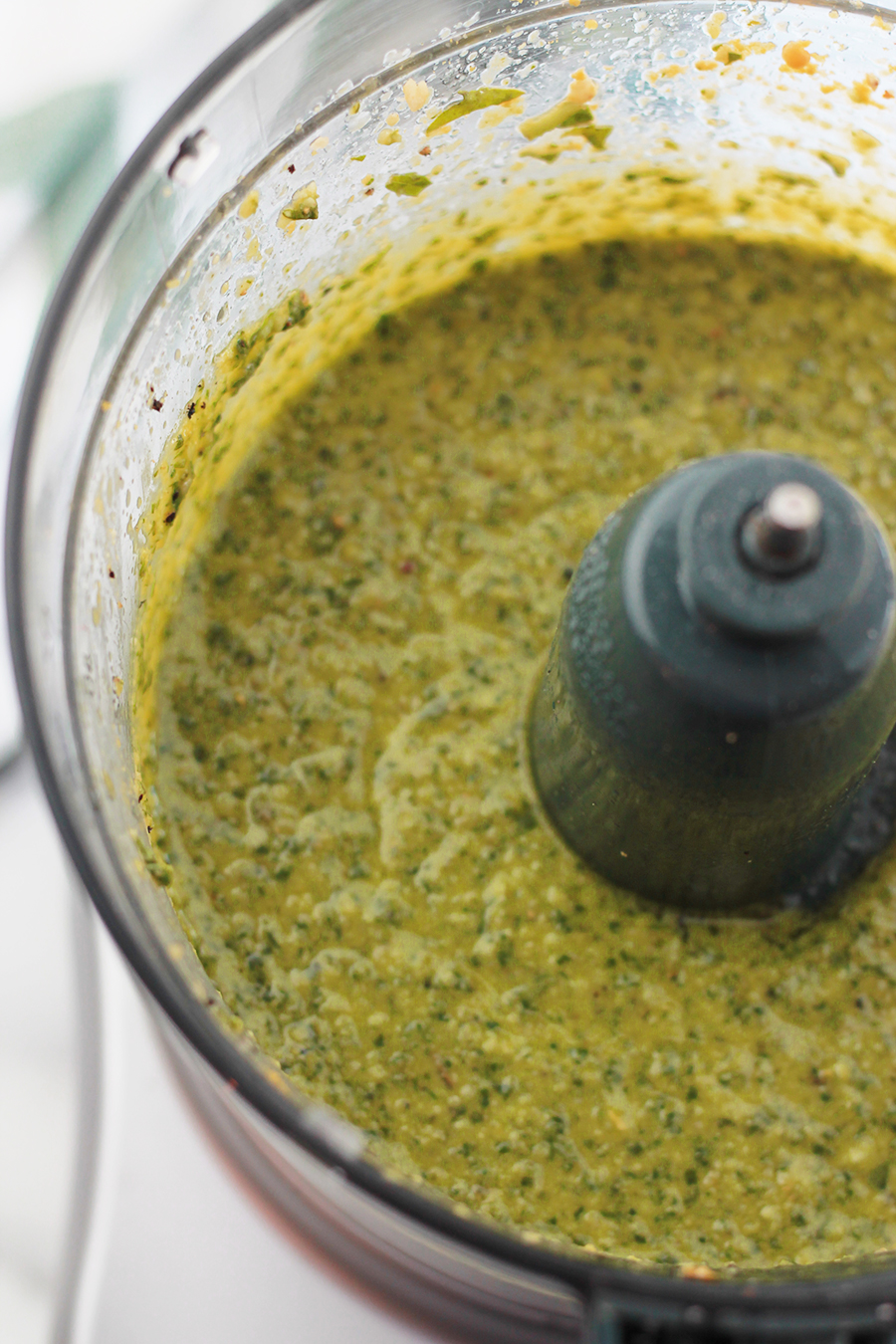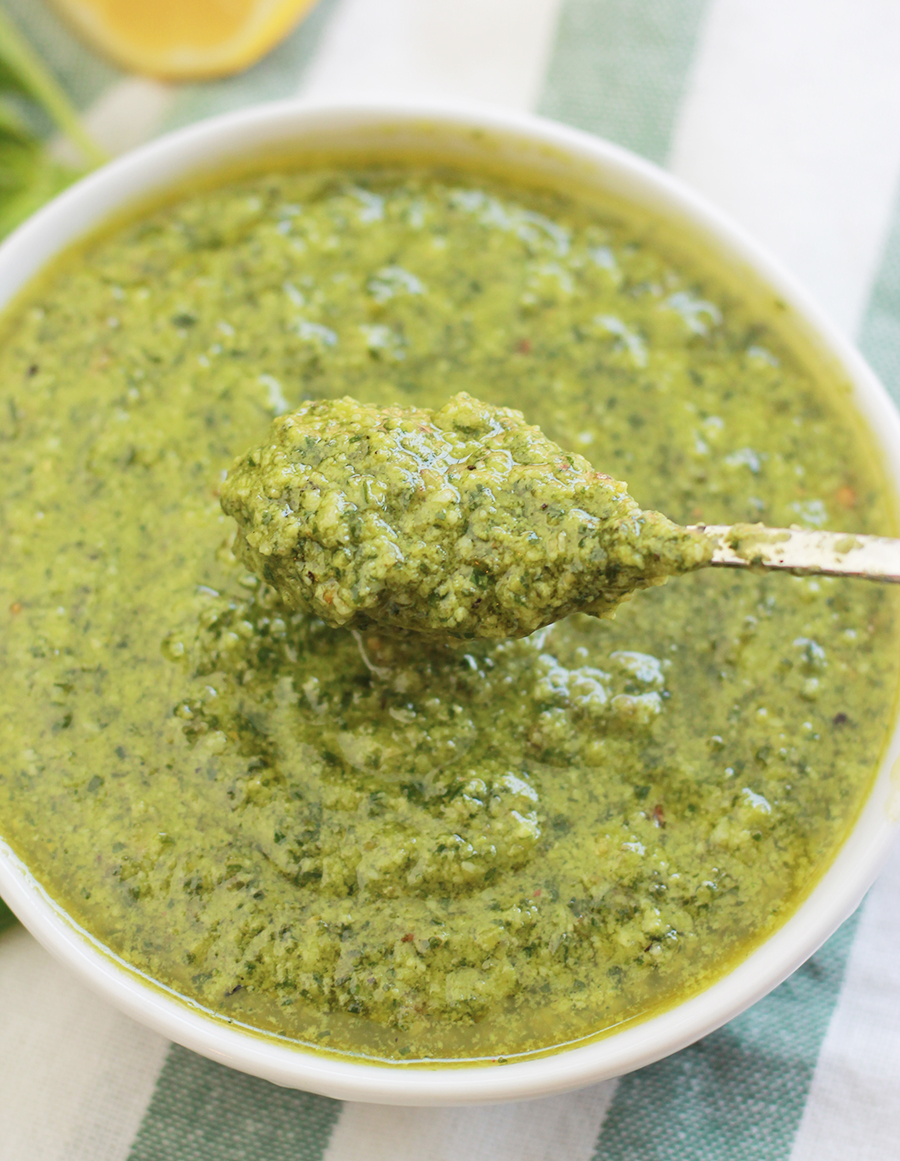 This Vegan Pesto is a staple in my home, it's nice to have on hand, it can be used so many ways….
on sandwiches
veggies
tofu
beans
and my all-time favorite pasta!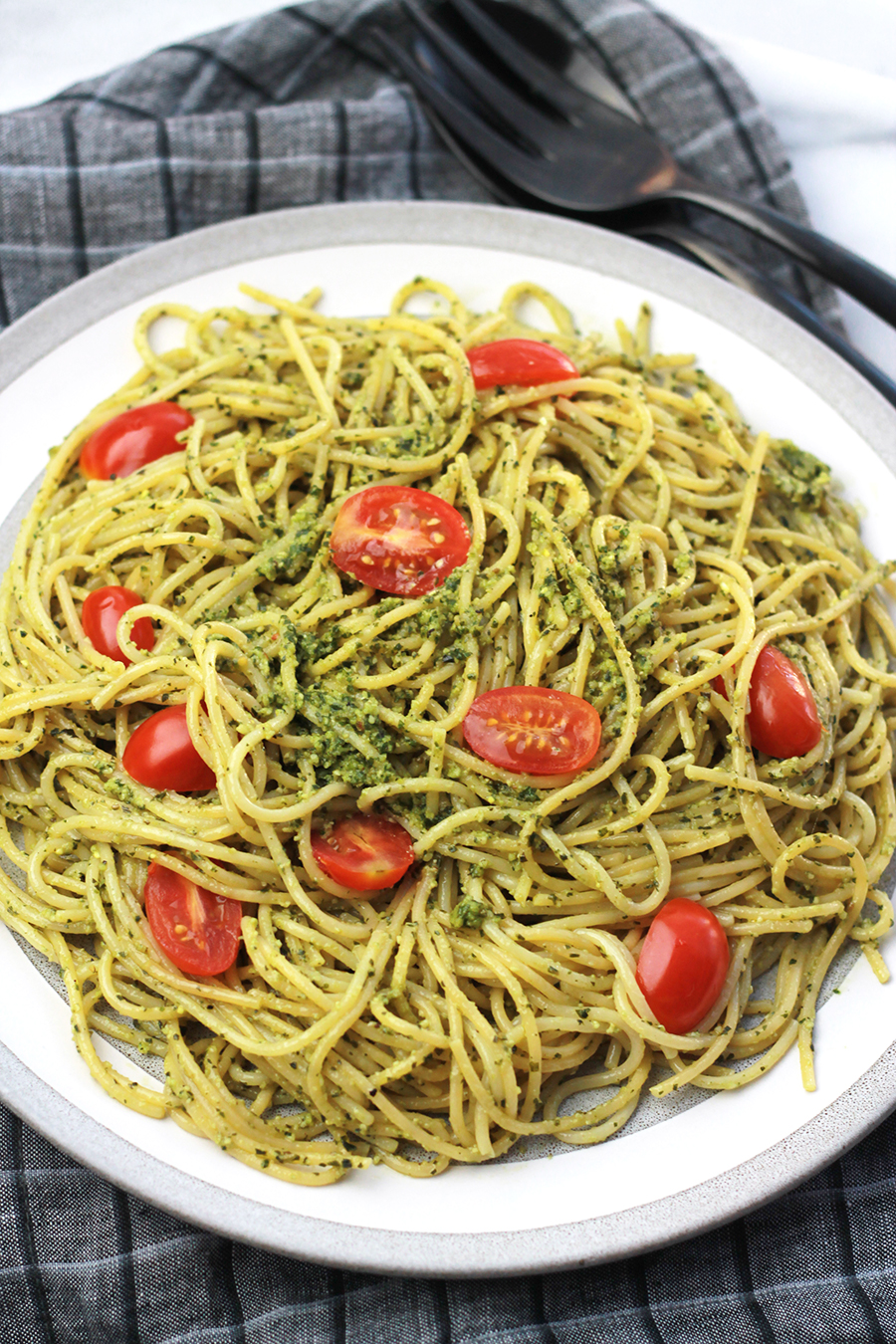 [tasty-recipe id="9187″]