Vegan Eggplant Mushroom Bolognese with Casarecce, a healthy, hearty and bold with flavor pasta dish. Perfect for a busy weeknight dinner.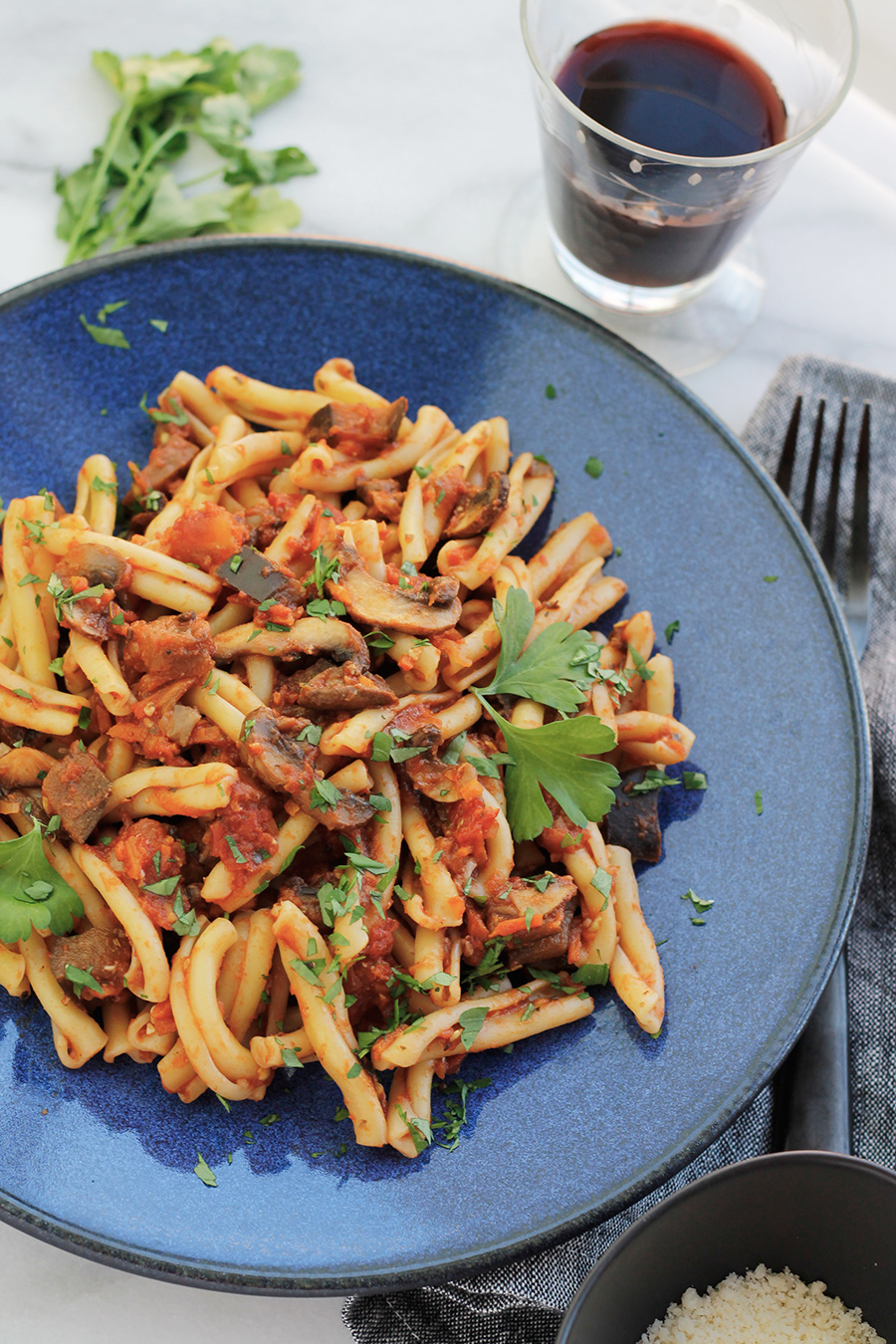 Bolognese sauce over spaghetti was once one of my favorite meals and it was always better the second day. When I stopped eating meat I had to find other ways to bulk up my pasta sauce.
Adding chunky veggies is a great way to add bulk, however, I'm not a big fan of chunky veggies in my sauce. I prefer to add hearty veggies in smaller pieces, and as the sauce simmers everything marries together into a bold and delicious sauce that pairs well with most medium to large pasta. The combo of eggplant, mushrooms, and carrots add bulk and nutritious goodness to this vegan bolognese.
I don't use eggplant as often as I should, but I'm starting to include it where and when I can, it's loaded with benefits.
Some health benefits of eggplant
Rich in vitamins and minerals
High in antioxidants
May help lower cholesterol
Because of its fiber can help lower blood sugar
low in calories
Quick Tip: For the carrots, I started with shredded carrots to make the chopping easier.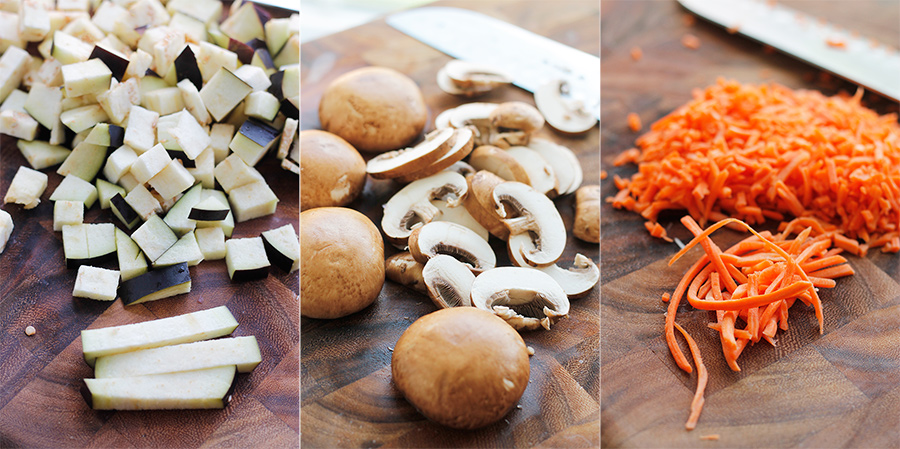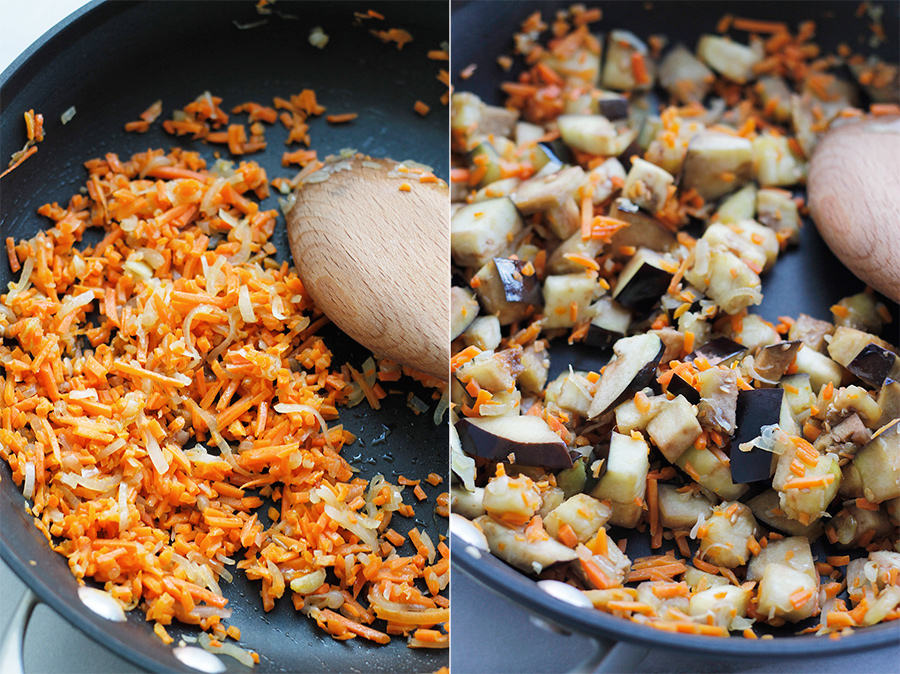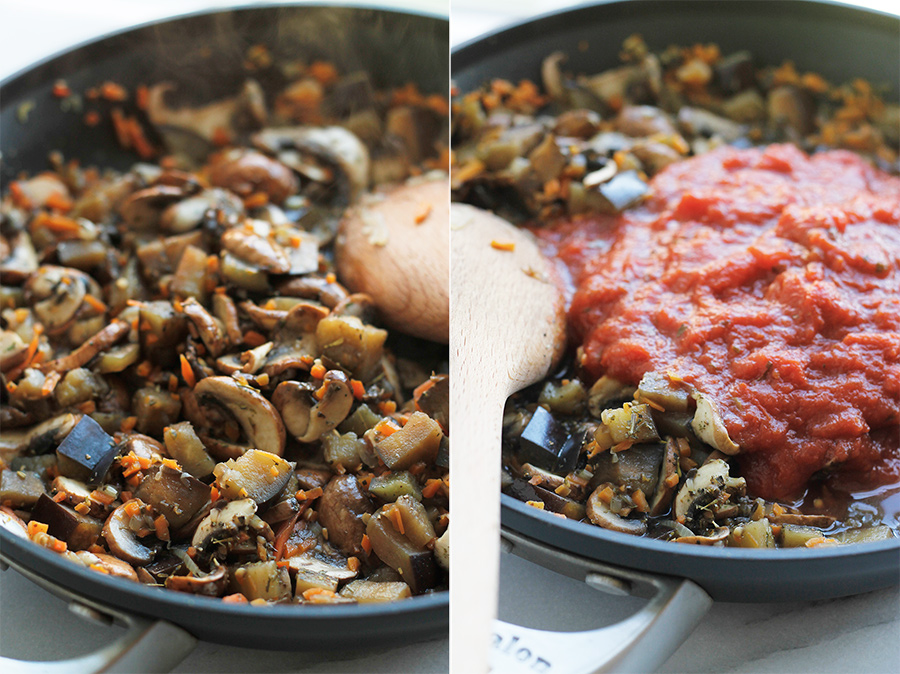 Mushrooms are a natural for adding bulk, along with the added carrots, eggplant, and simmering this sauce thickens to perfection.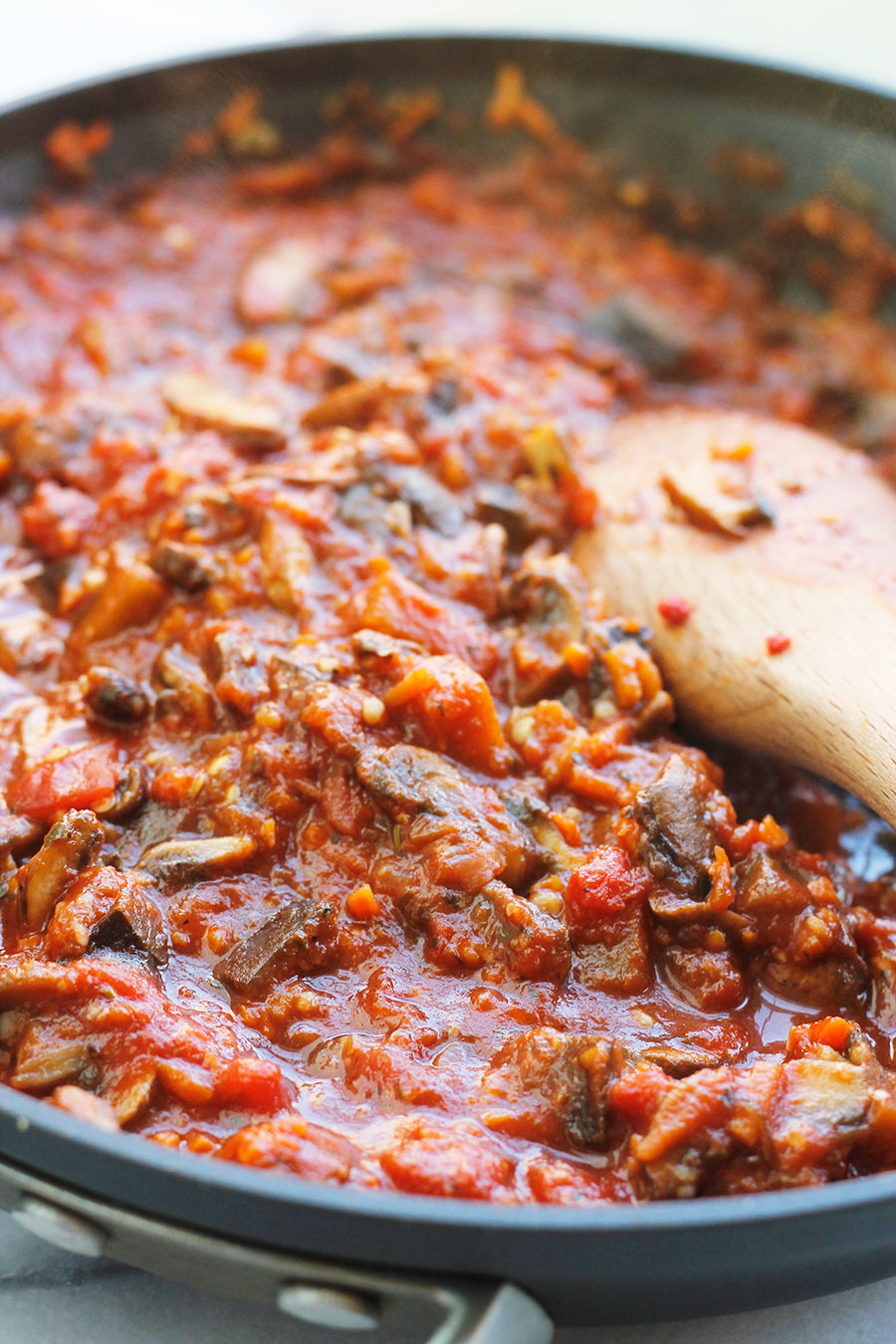 Bolognese is the most commonly paired with spaghetti noodles, and it's great, but sometimes I like using casarecce pasta noodles. Casarecce pasta is shaped into a narrow, twisted and rolled tube. This means there is more surface area for the sauce to adhere to and it holds up very well with chunky, hearty sauces.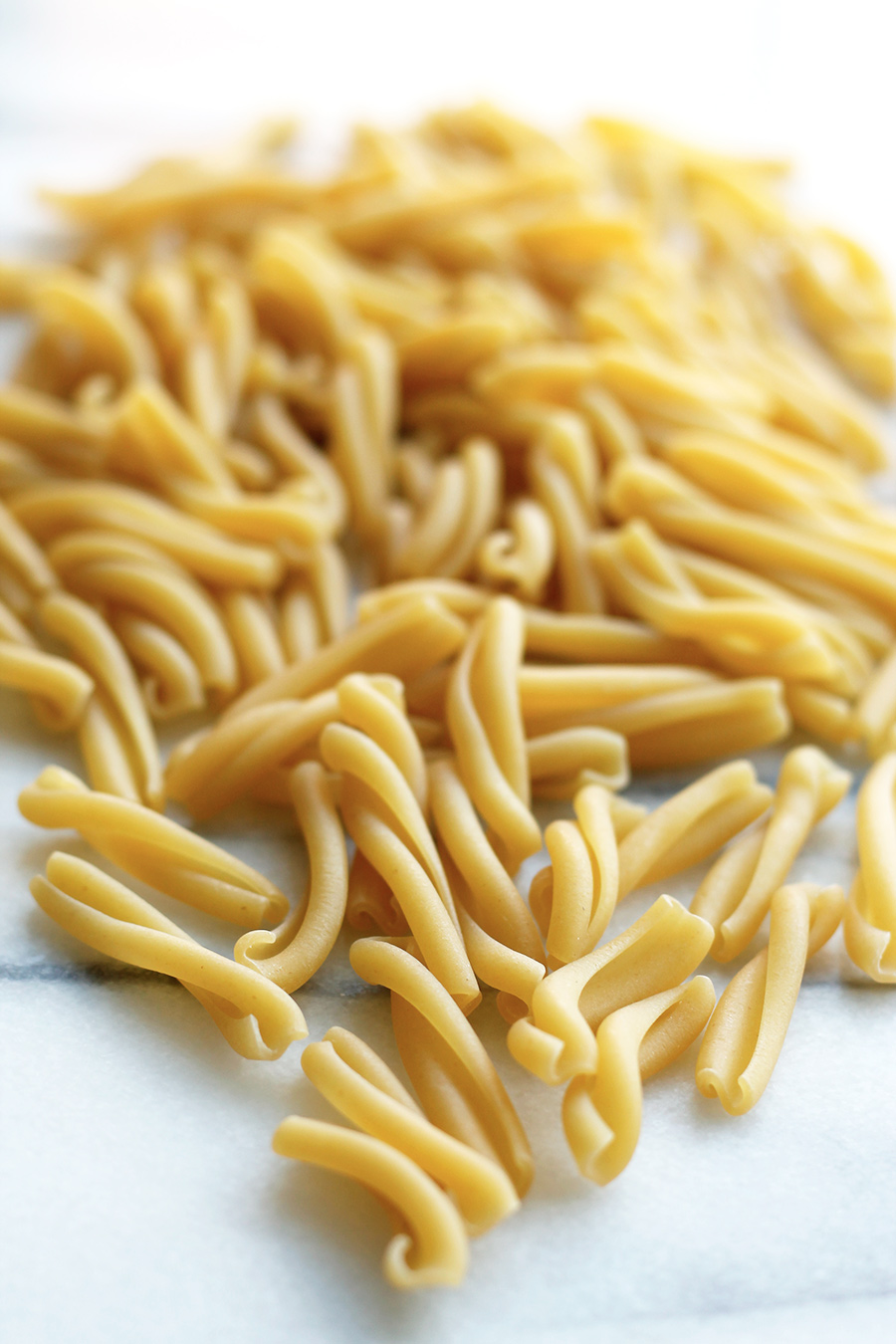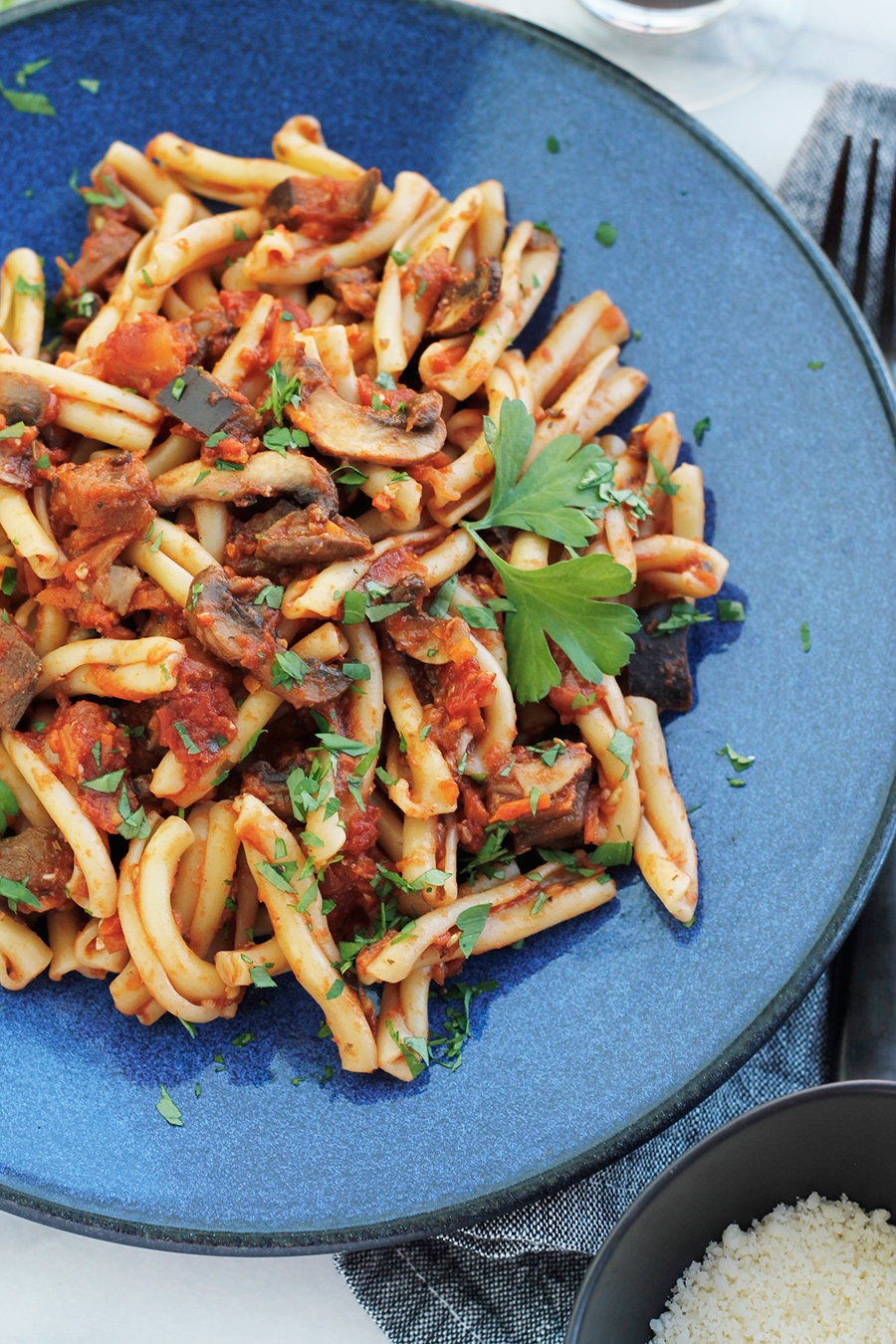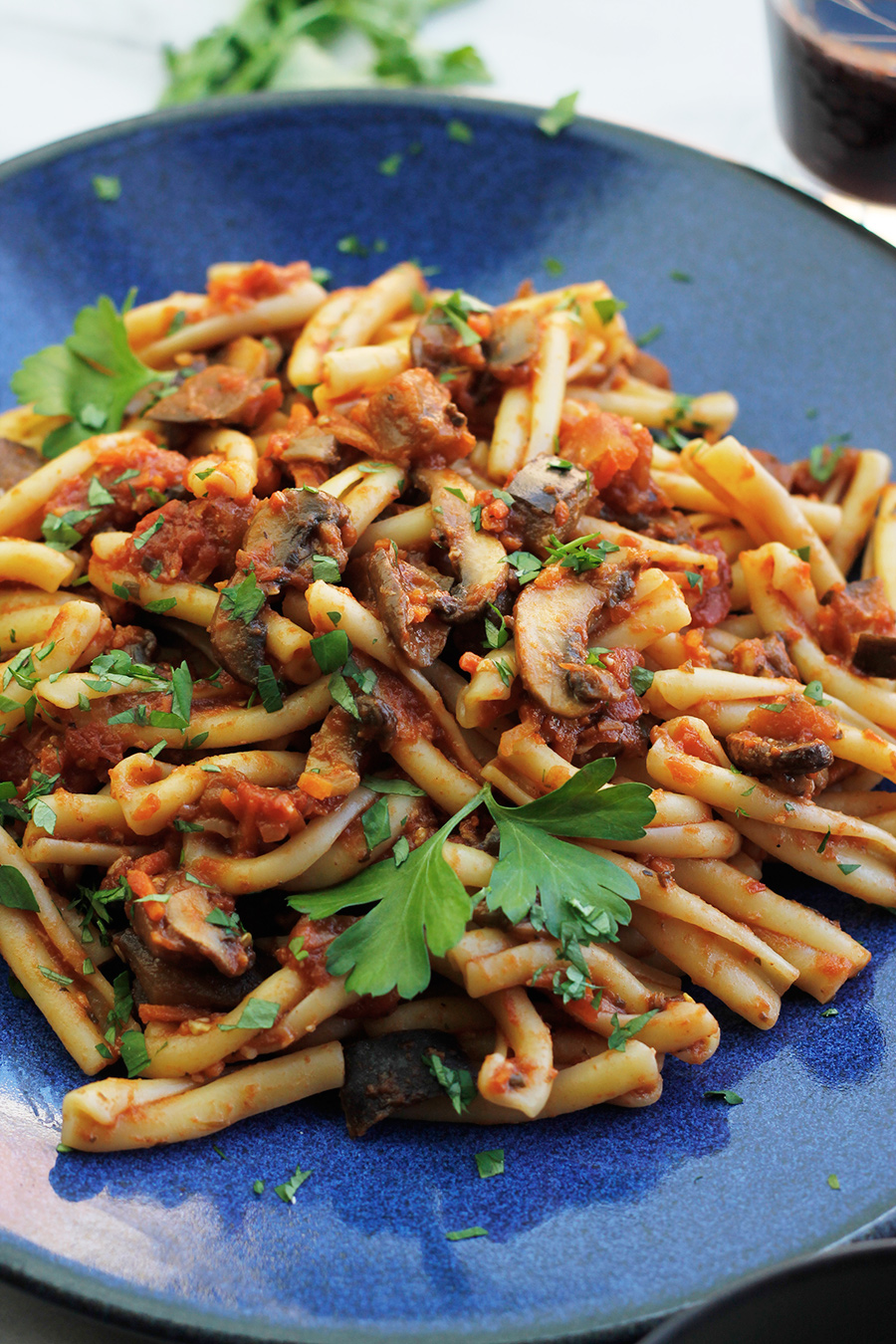 [tasty-recipe id="9972″]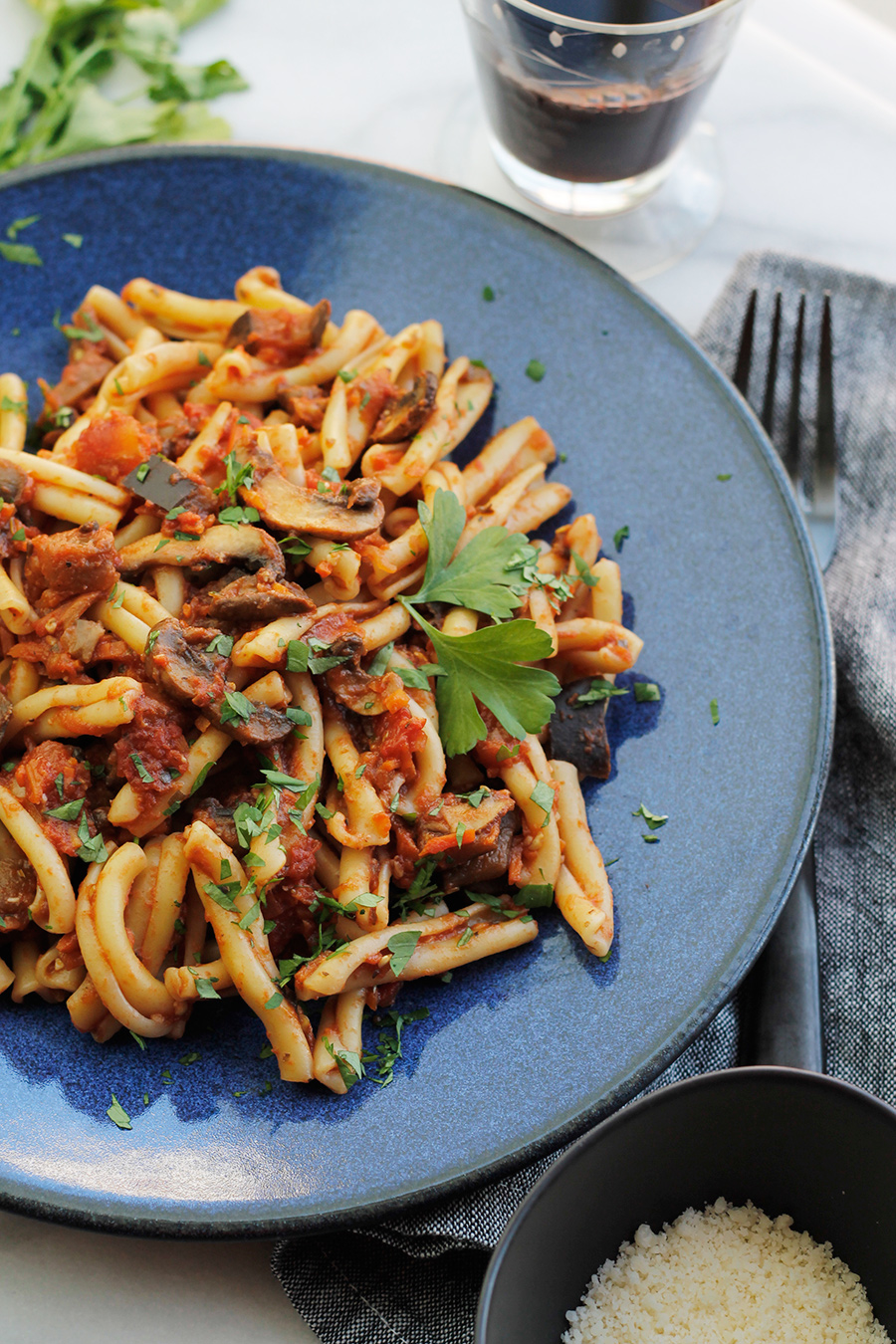 If you like this you may like this Fire Roasted 20-Minute Pasta Sauce.