Carrots for breakfast, why not when they're in these moist delicious Vegan Carrot Cake Bars topped with brown sugar, oat, and a sweet citrus glaze.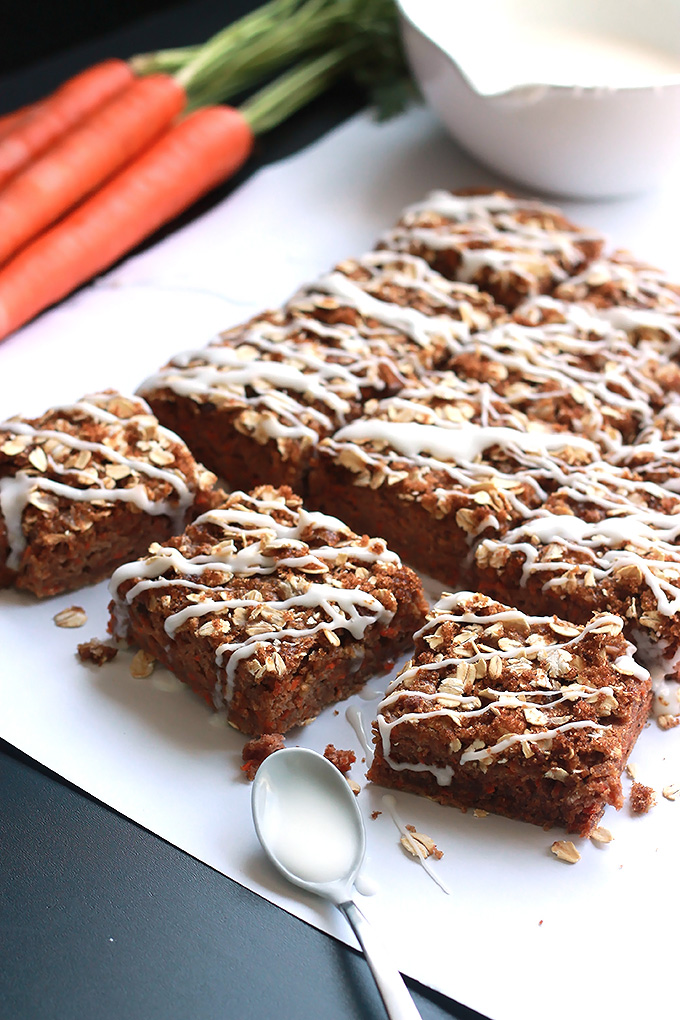 I love a good carrot cake but I don't make it often. The other day while at the grocery I picked up a 4-pack of carrot cake muffins, but after reading the price and calorie count I decided to go home a try making them myself and skip the fluffy frosting.
As the recipe came together it became more of a bread and not the standard cake or muffins, but calling it carrot bread bars just didn't sound right so I'm calling it Vegan Carrot Cake Bars because it's egg and dairy free.
The batter is sweetened with only a 1/2 cup of maple syrup which makes it more of a breakfast or snack bread. I did however, sprinkle the top with a mixture of oats and brown sugar and drizzled it with a citrus sugar glaze for a little sweetness.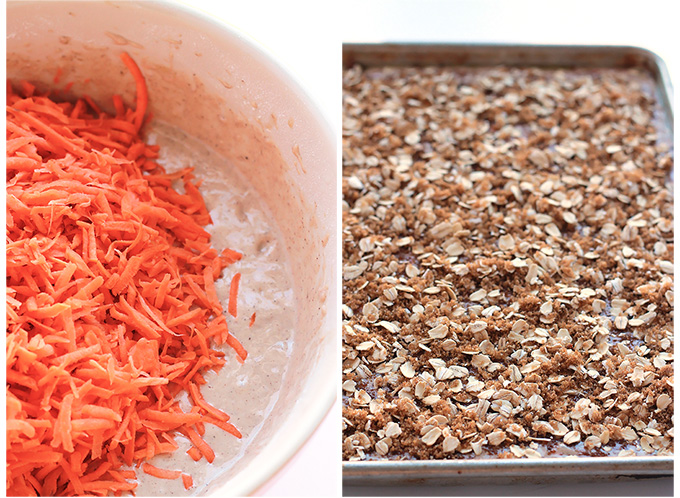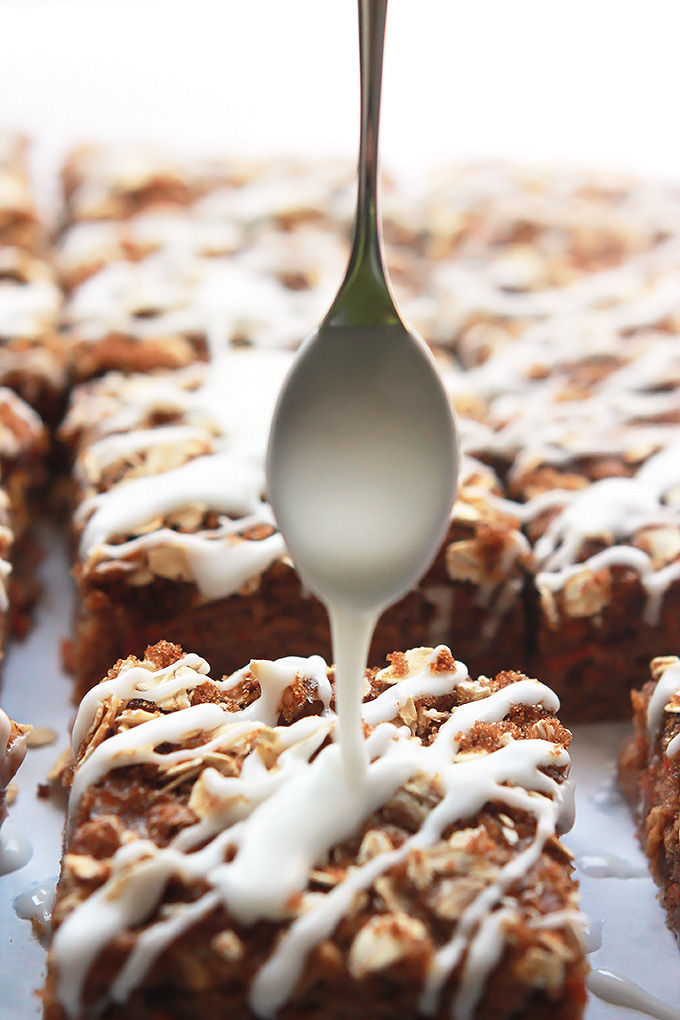 For those who are concerned about the sugar, you can simply omit or reduce the amount of sugar used. Some other add-in options are raisins, nuts, coconut flakes or simply sprinkle the top with the nuts and coconut.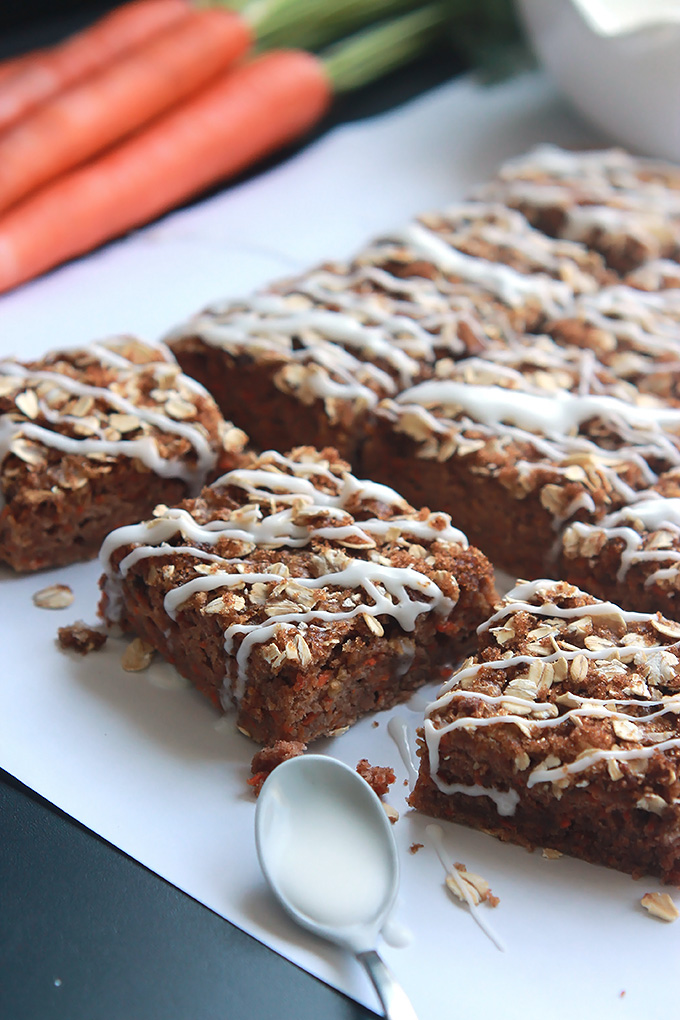 [tasty-recipe id="9740″]
If you make this recipe or a version of it, please take a picture and share with me on Instagram, tag it #thewholeserving. I'd love to see your version of   this Vegan Carrot Cake Bars.