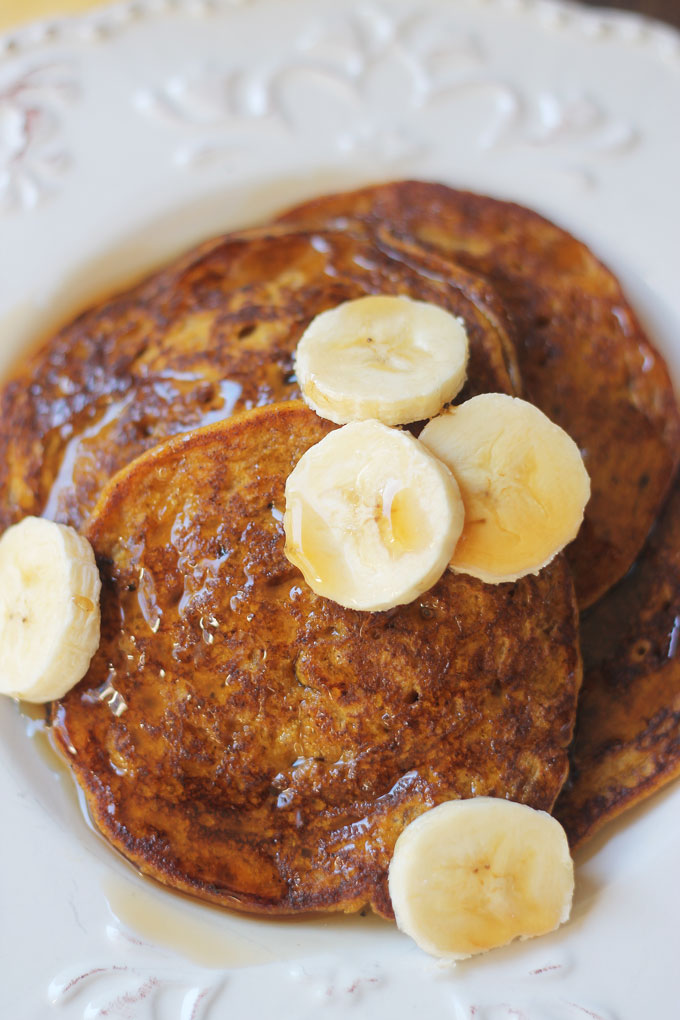 I woke up with a craving for pumpkin pancakes Sunday, pulled out all the ingredients, only to realize I didn't have any almond milk. How could that happen, I always have almond milk.  It was decision time, do I go to the store to get more milk or change the breakfast menu, then it hit me, I'll make banana milk.
What's banana milk? Well, you mix one banana with one cup of filtered water and blend until smooth, add more water if you want a thin milk.  Simple and easy, it fixed my problem and made some super tasty pancakes.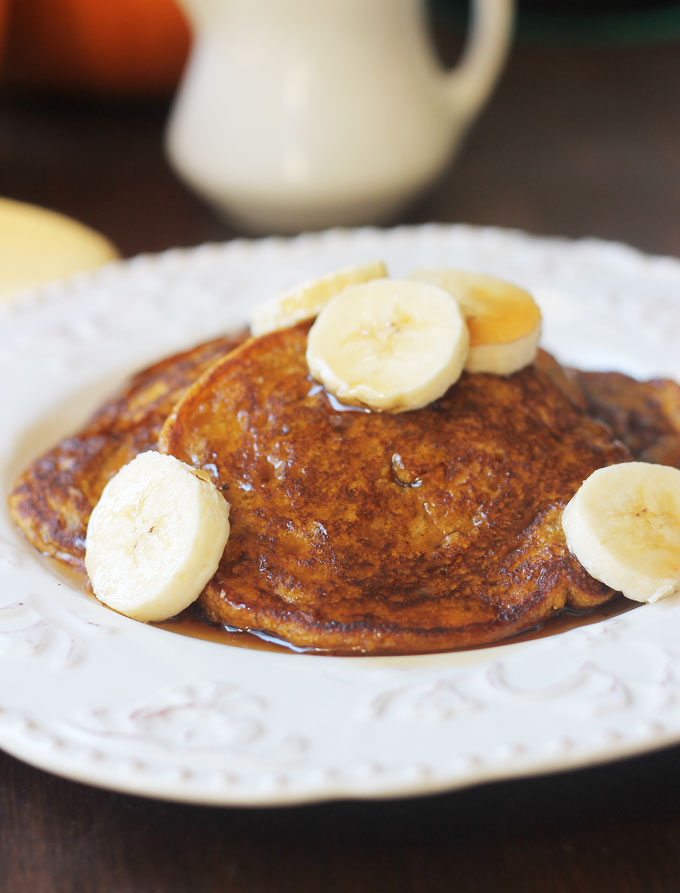 The banana milk gives these pancakes a subtle banana flavor and it's OMG good with pumpkin. Give them a try, and let me know what you think.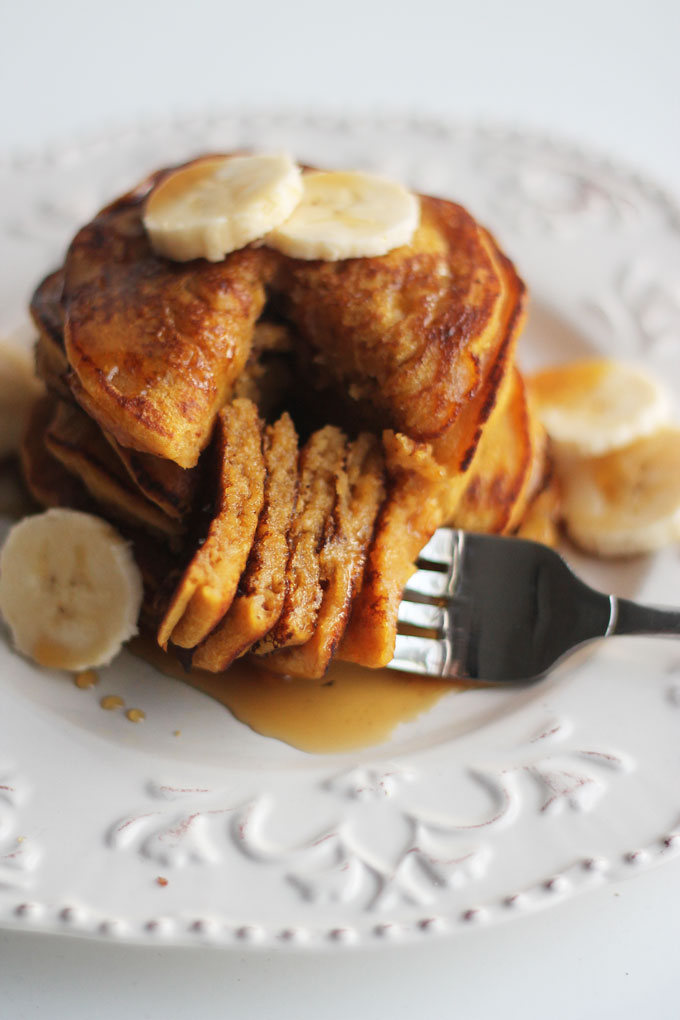 These are perfect for a lazy Saturday or Sunday morning and for the upcoming holiday get-togethers.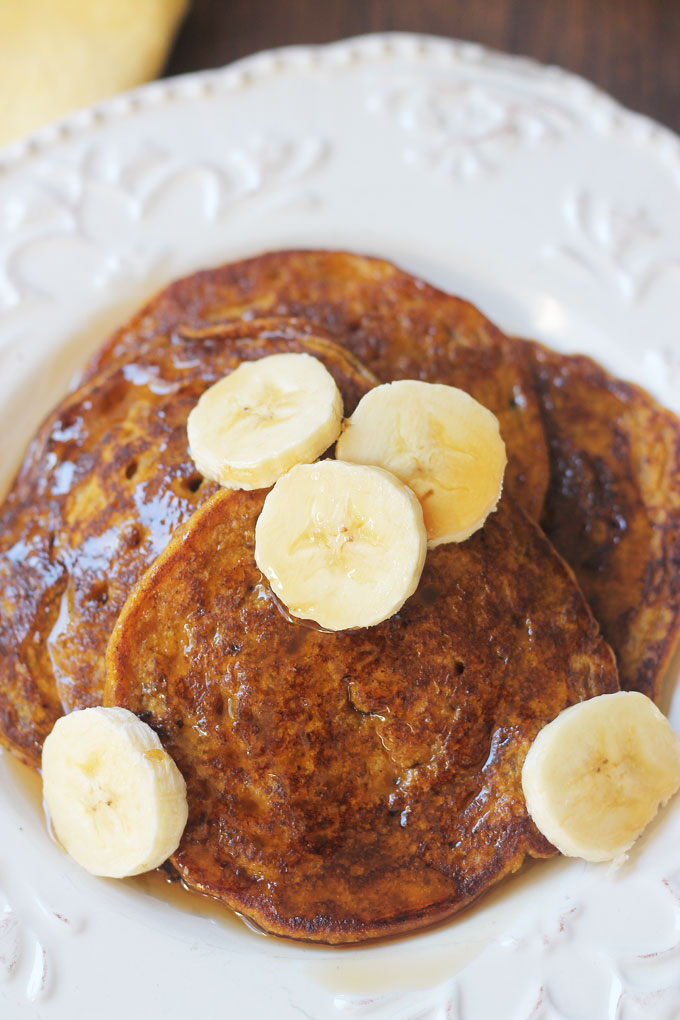 I did it again, another GIF. What can I say, I like pouring syrup.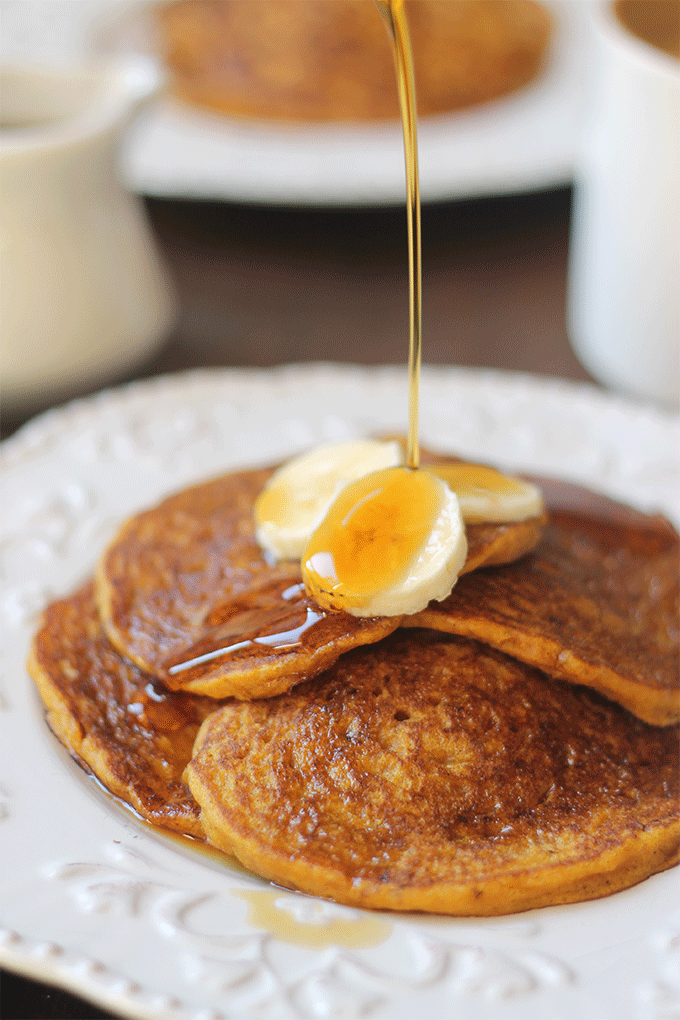 [tasty-recipe id="9616″]
Shared with New Mrs Adventures-Tasty Tuesday, Lou Lou Girls-Fabulous Party, Pint Sized Baker, Inside Bru Crew Life, Little Miss Celebration- Best of The Weekend Party, Food Faith Fitness-Show Stopper Saturday Link Party, Belle of the Kitchen-Saturday Night Fever Link Party