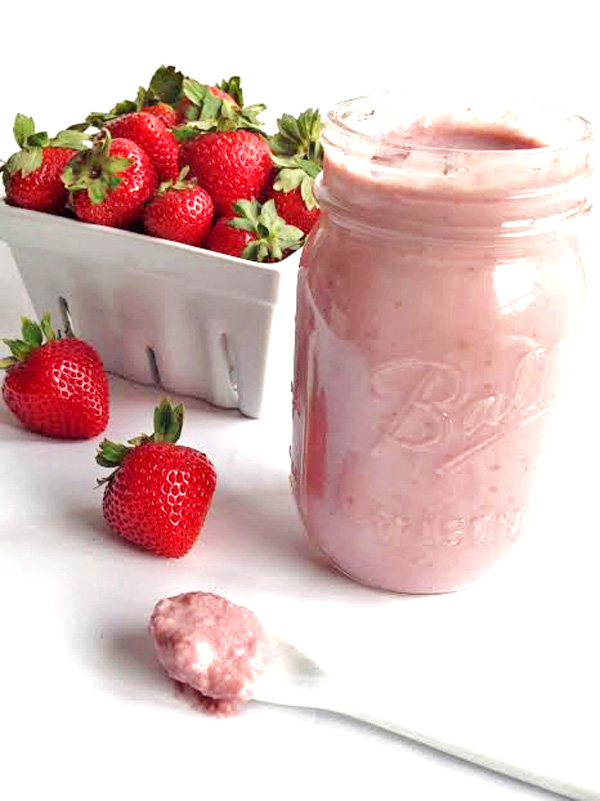 Coconut butter is a wonderful thing, (a bit pricey). but you can make this amazing, wonderfulness yourself and keep your money. It's got to be one of the easiest recipes around, there's only one ingredient, dried coconut. I used this recipe I found on chocolate-covered Katie the first time I made coconut butter. For this I added a second ingredient and took it from plain old coconut butter, to extra-ordinary strawberry coconut butter!
Plain coconut flakes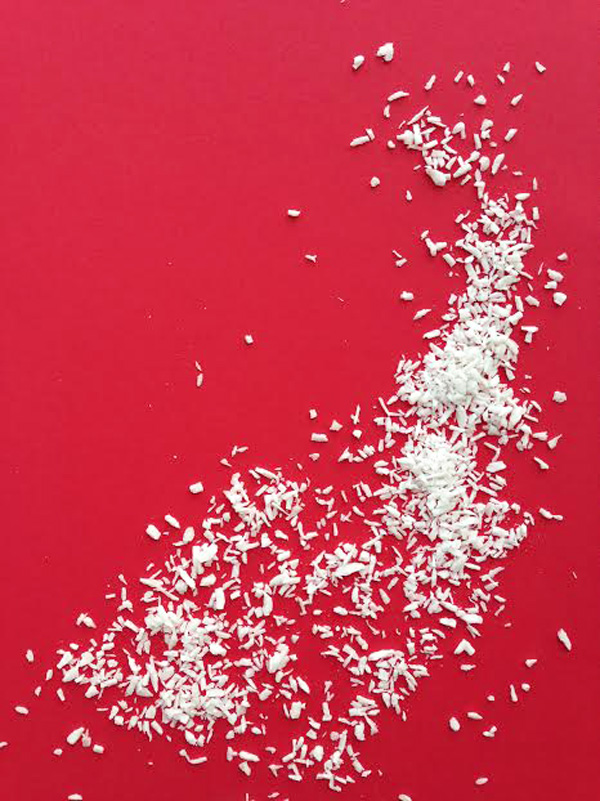 Plus fresh strawberries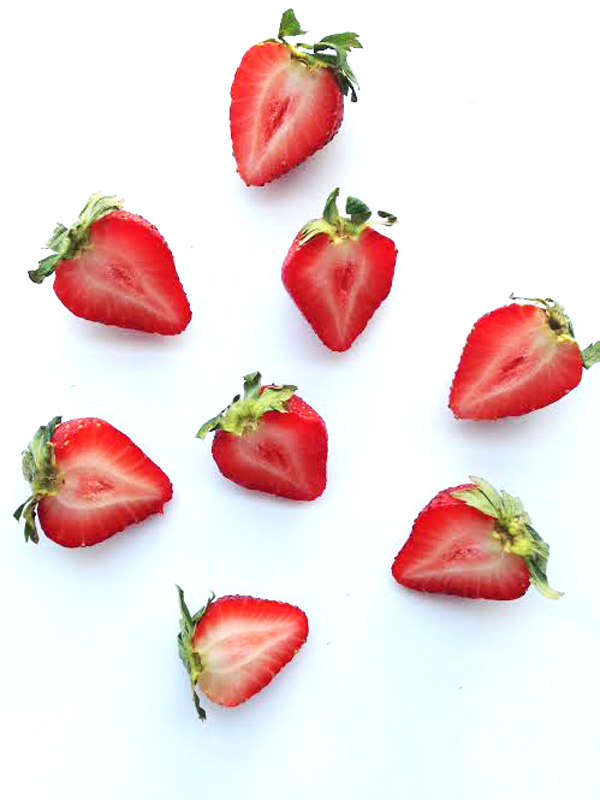 Equals delicious strawberry coconut butter.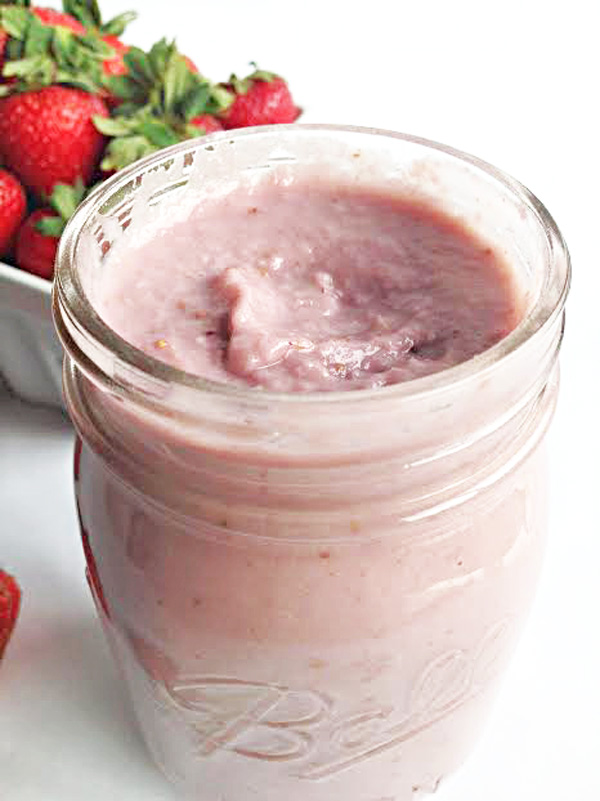 What's so great about making this is you can push start on the food processor and walk away and do the dishes, a load of laundry, oooor not. When it's all done store in the refrigerator, because of the added strawberries. Below is how it looks after firming.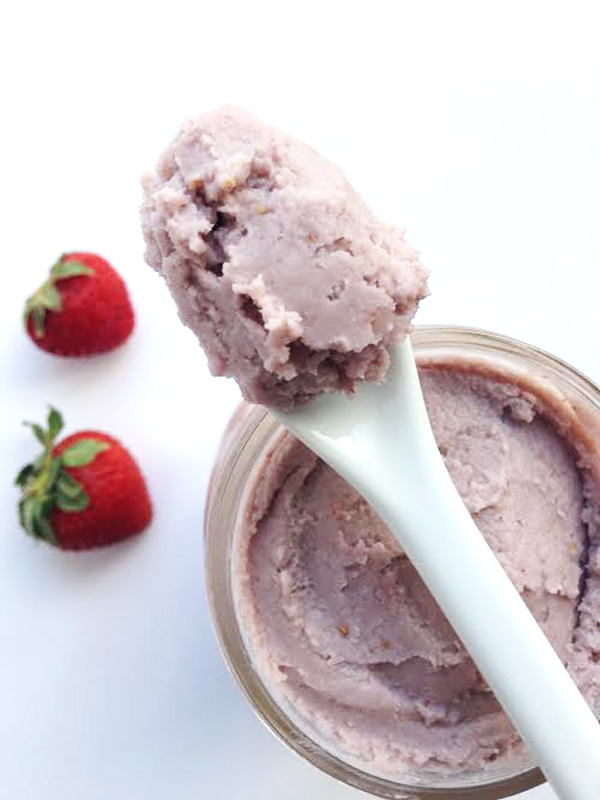 Enjoy on crackers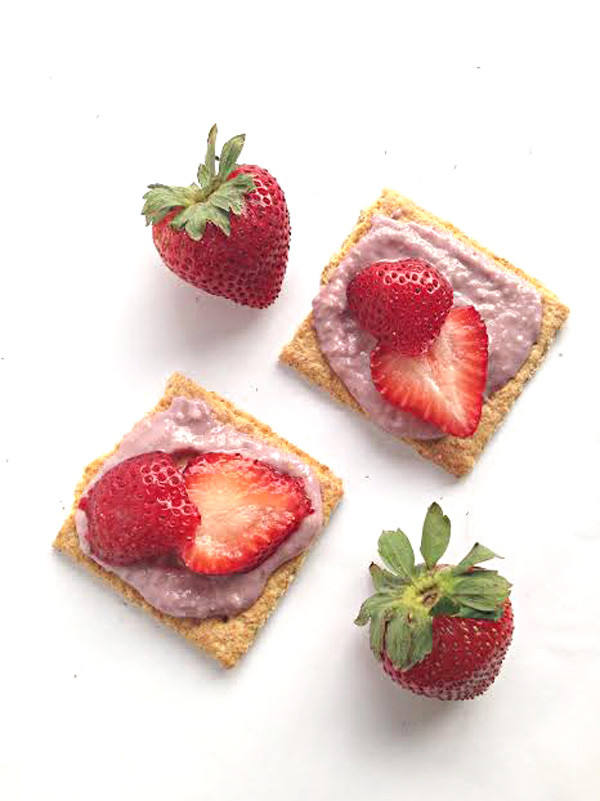 Toast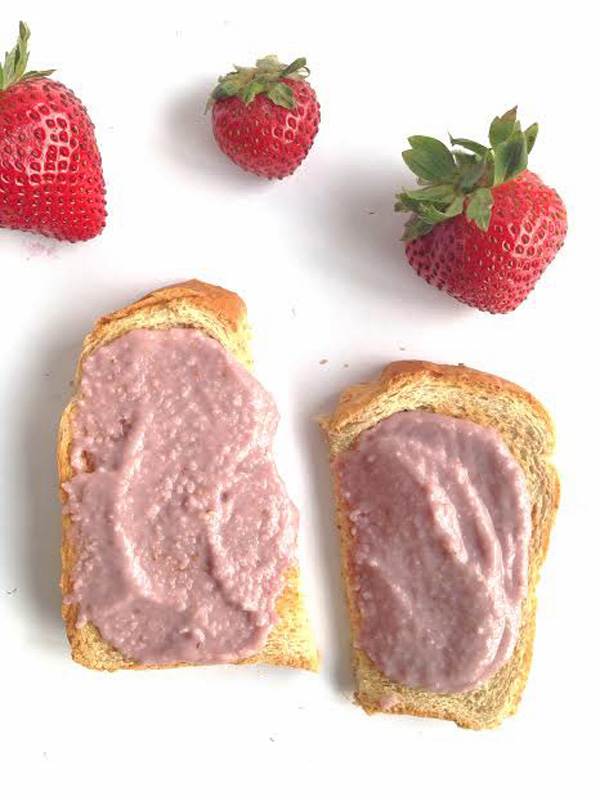 in smoothies.
The ways to enjoy are limitless, at room temperature, softened or straight out of the fridge.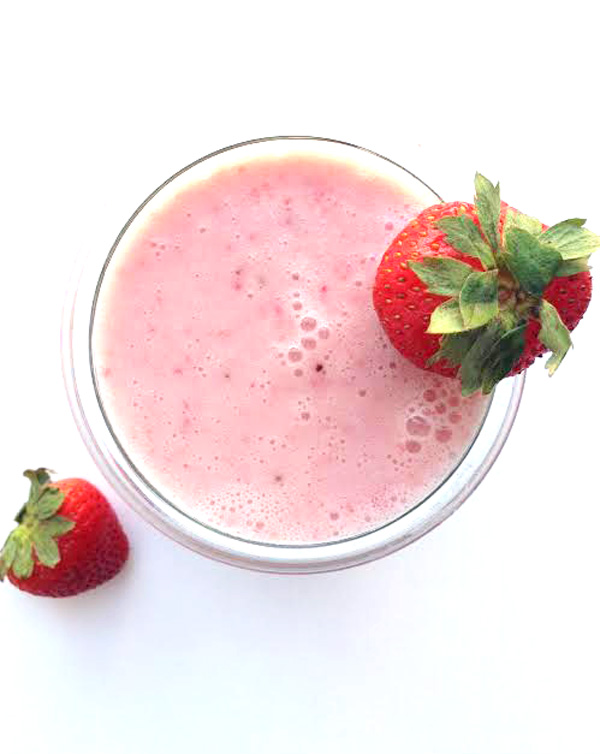 Print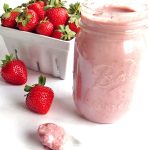 Strawberry Coconut Butter
---
3 ½

cups

of full-fat unsweetened coconut flakes

2

cups

sliced strawberries

2 tablespoons

, maple syrup (optional)
---
Instructions
Place flakes in food processor and process until flakes have liquefied, about 10 minutes or so, depending on your climate.
Check after 5 minutes and scrape down sides if needed.
Add in strawberries and maple syrup once coconut has liquefied and process until well combined.
Transfer to glass container, (mason jars are great), and store in the fridge.
---
Have fun and enjoy!