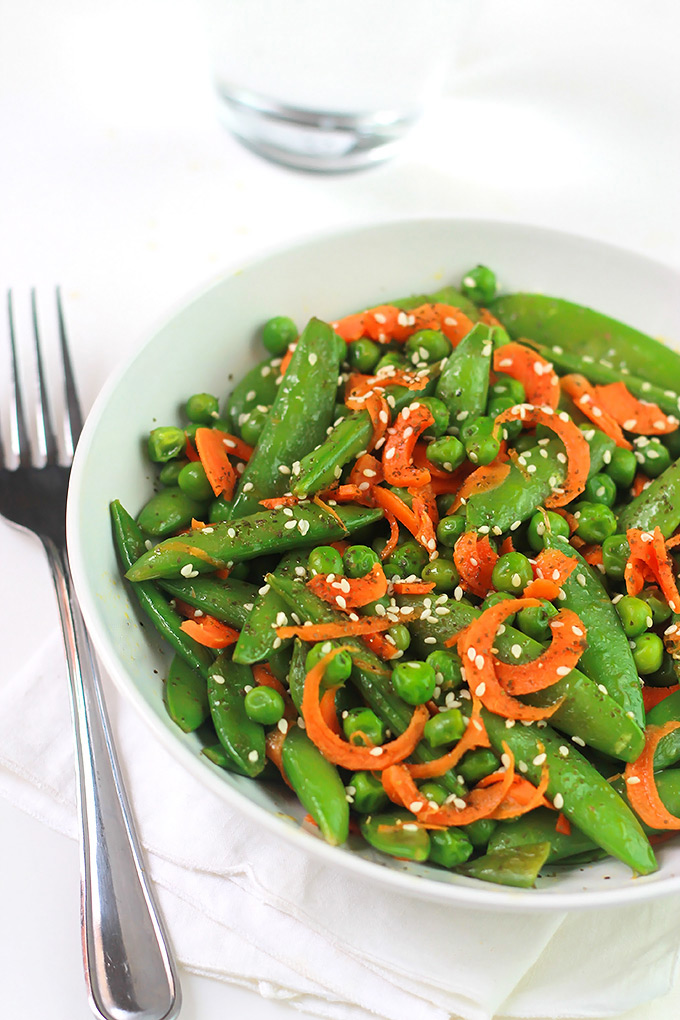 Have you ever had one of those days when you haven't done a grocery run, don't want to do a grocery run, but you're super hungry?
Well, it was one of those situations in which this recipe came to life. I went through the fridge and found some sugar snap peas that were purchased 5 days earlier, they had been pushed to the back of the crisper drawer. I had totally forgotten that I had purchased them.  Does this happen to any of you?, please tell me it does, I need to know I'm not the only one who does this.
I normally eat sugar snap peas raw with dip, but I wasn't in the raw mood. I decided to spiralize some carrots and since I always have frozen peas in the freezer, I added them to the mix, they're the perfect add in food. They can be added to soups, salad, (I love them on my salads), pastas, stir fry's just about anything.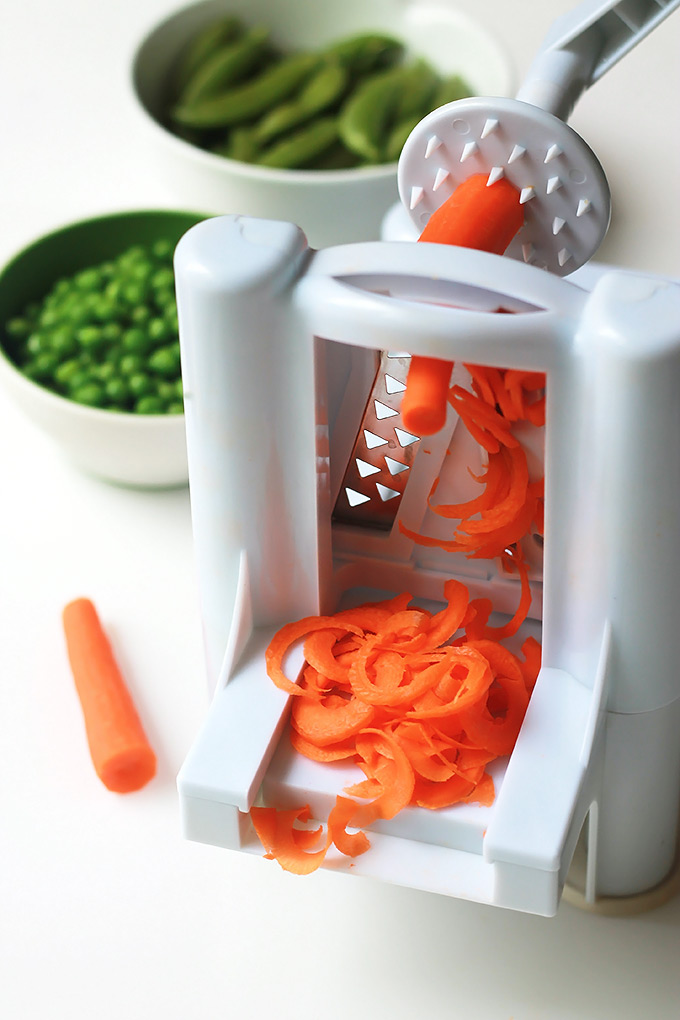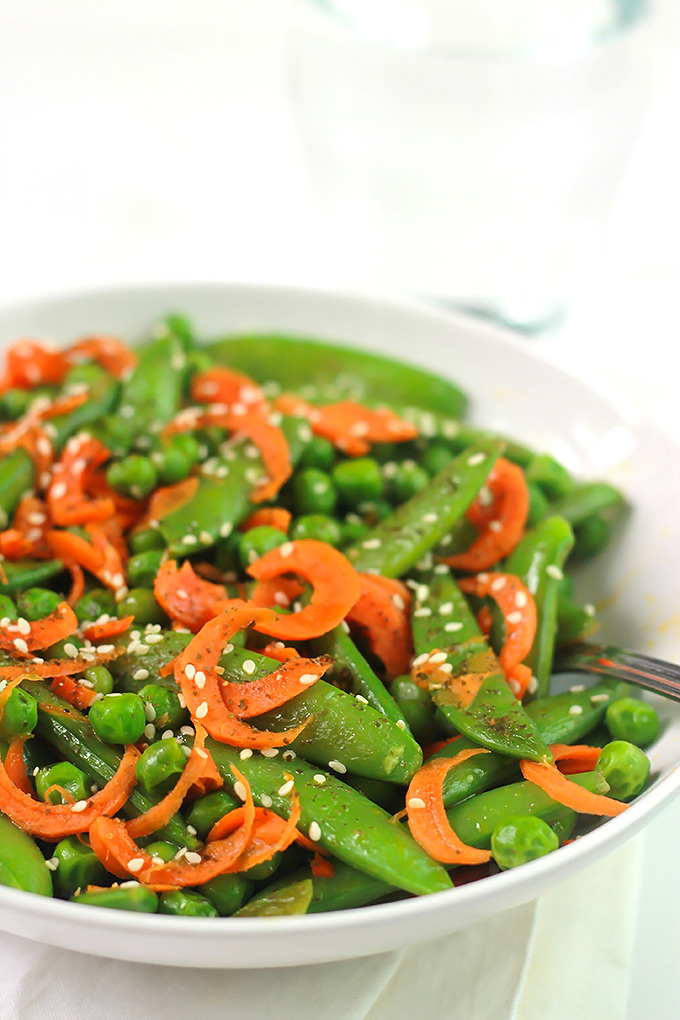 I finished it off with a sprinkling of sesame seeds, kelp granules, that's the black you see and a drizzle of hot chili oil.
This dish came together in less than 15 minutes, perfect when you're hungry.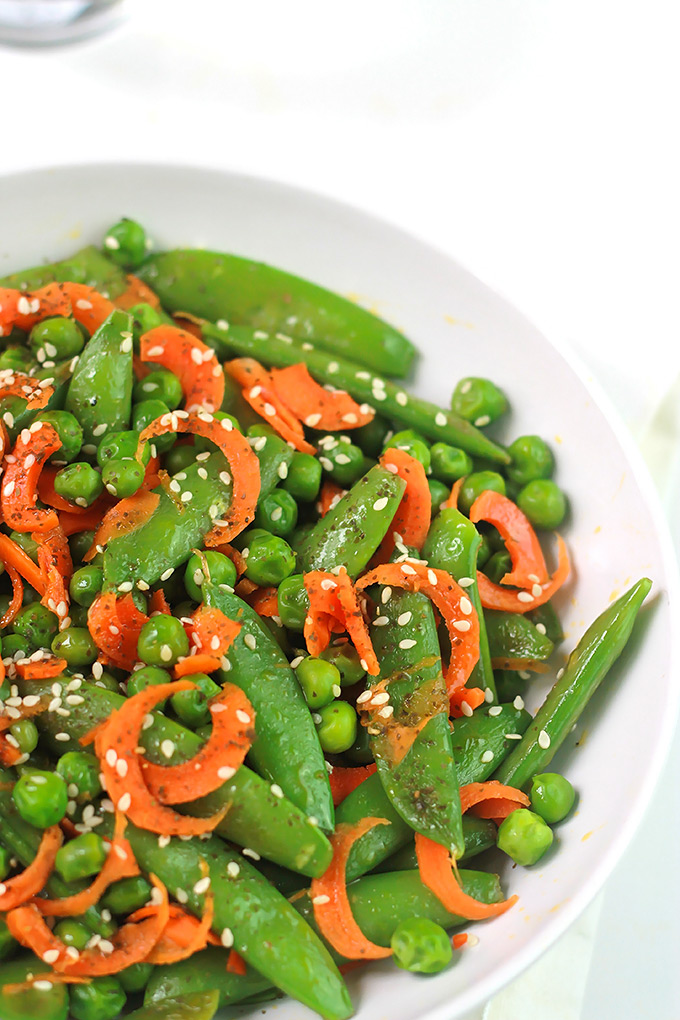 [tasty-recipe id="9884″]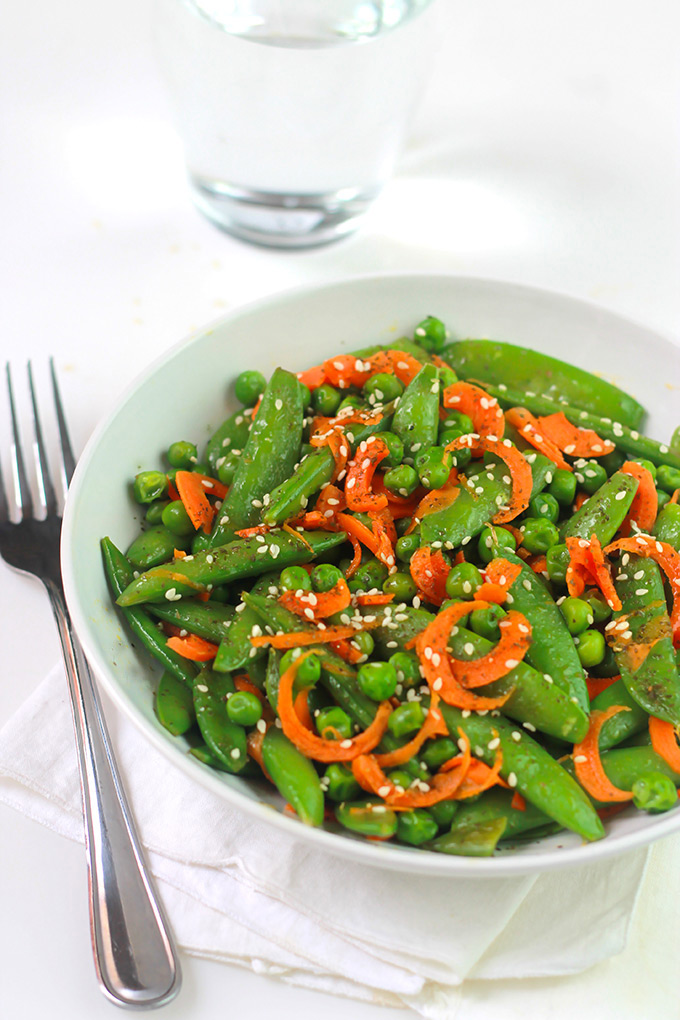 Shared with: Anything Goes-Marilyn's Treats, Making Memories Mondays- three kids and a fish