Let the Fall baking begin, save money and make your own
Pumpkin Pie Spice

and

Pumpkin Puree.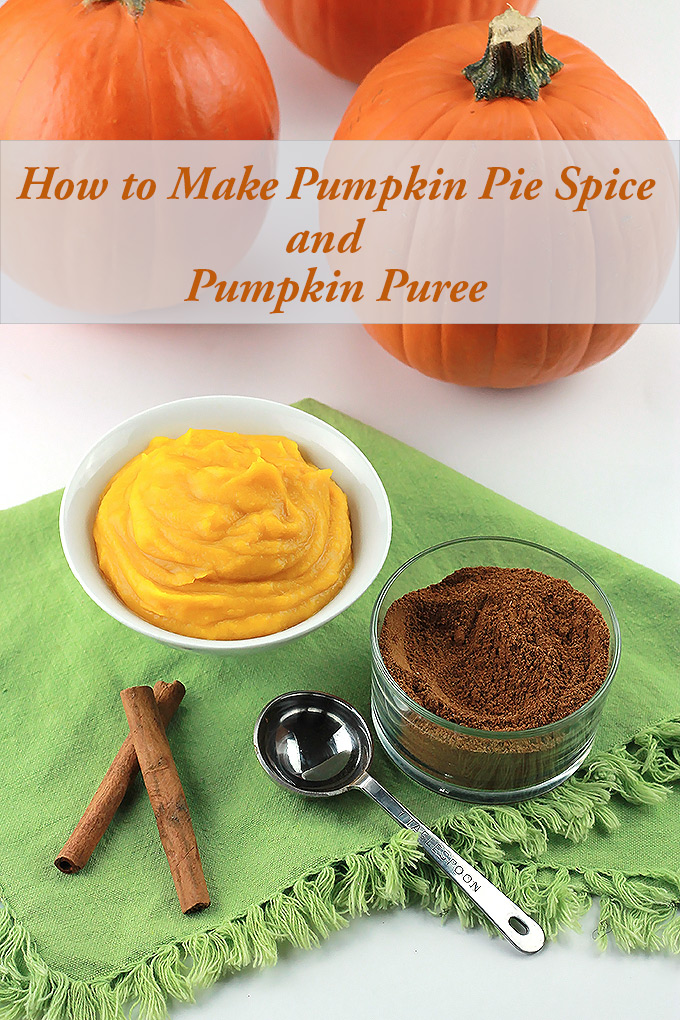 Pumpkin pancakes, cookies, pies and lattes, all good reasons to have pumpkin pie spice available. This year why not make my own, if you're like me you probably have all of the ingredients in your pantry. I'll admit my spice and herb shelf overflows with a ridiculous amount of items I had completely forgotten. I finally buckled down and reorganized my stash of herbs and spices, no more falling in my face spice jars when I open the pantry.
As I organized I realized I didn't need to purchase a lot of these spices and herbs. That's when I decided to make my own pumpkin pie spice, I had all the ingredients.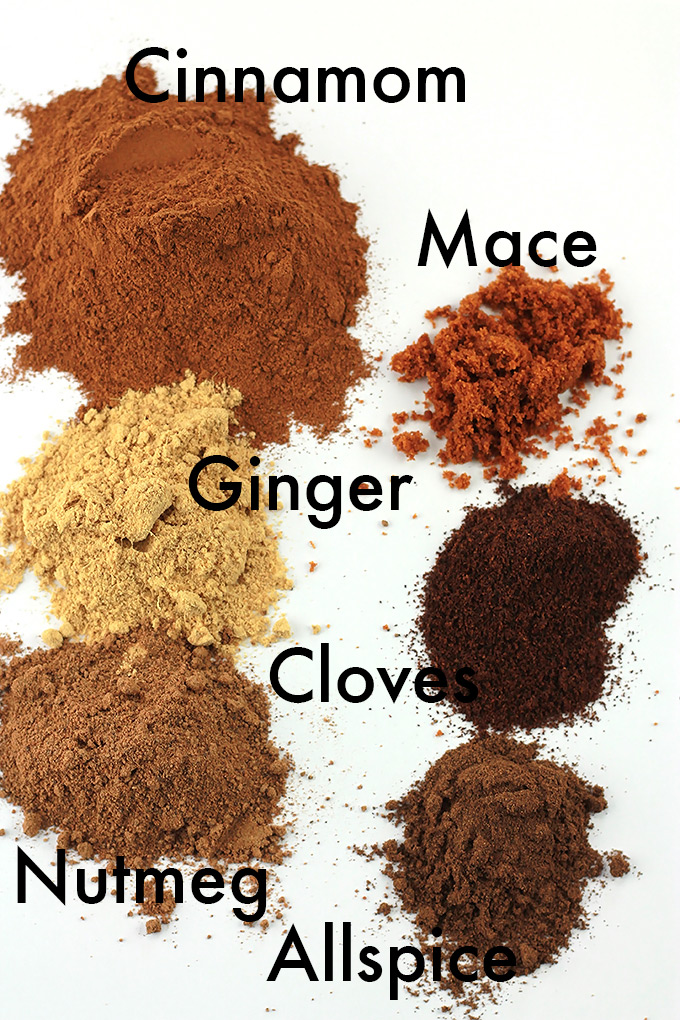 Just mix and store in an airtight container and you'll have your very own flavor of the season ready for use whenever you need it.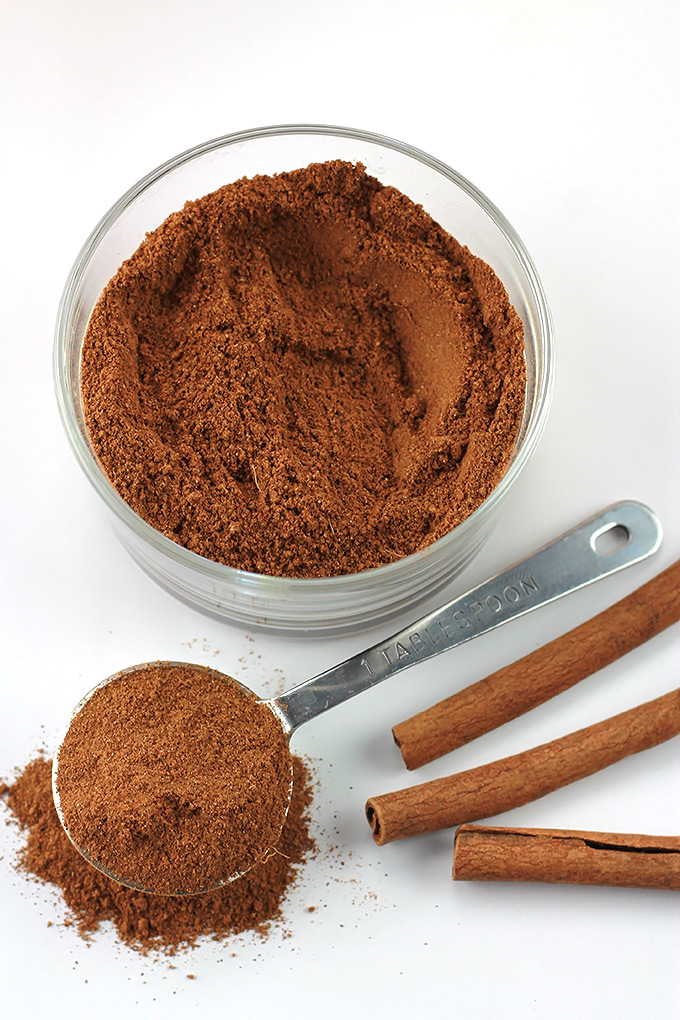 Since I was in a make-my-own mode I decided to make my own pumpkin puree. Did you know that often times the pumpkin sold in cans is actually squash and not true pie pumpkin.  Making your own pumpkin puree is not that difficult, and here's how.
You'll need a pie pumpkin, the smaller pumpkins about the size of a child's head. Start by washing the skin, slice using a large knife and scoop out the seeds and fibers.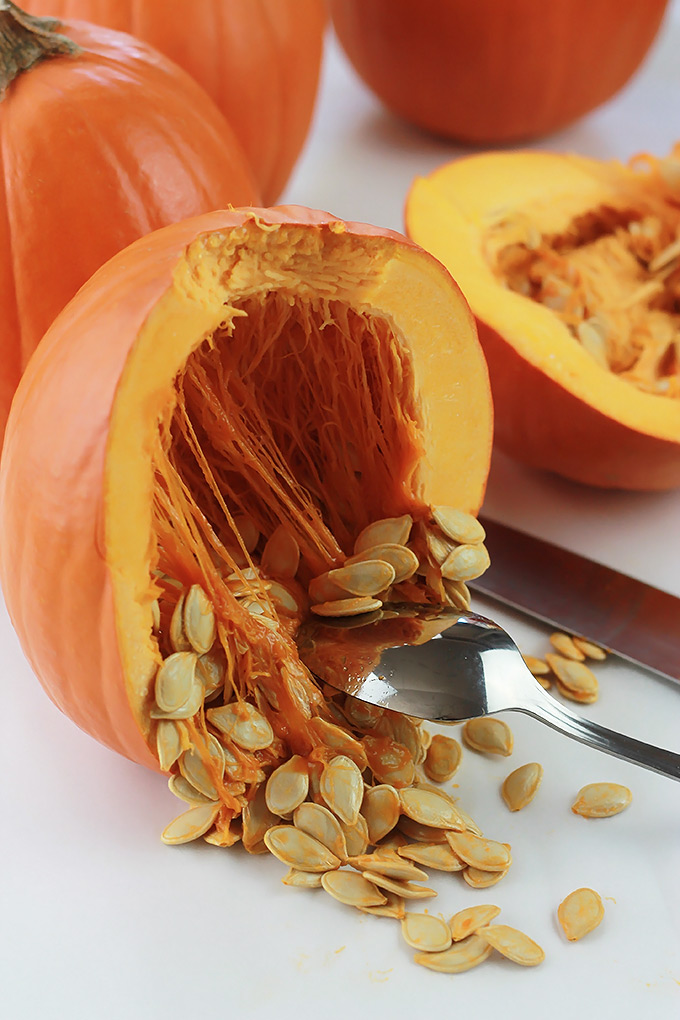 Place face down on a parchment lined baking sheet and bake for about an hour and a half or until you can easily pierce it with a fork.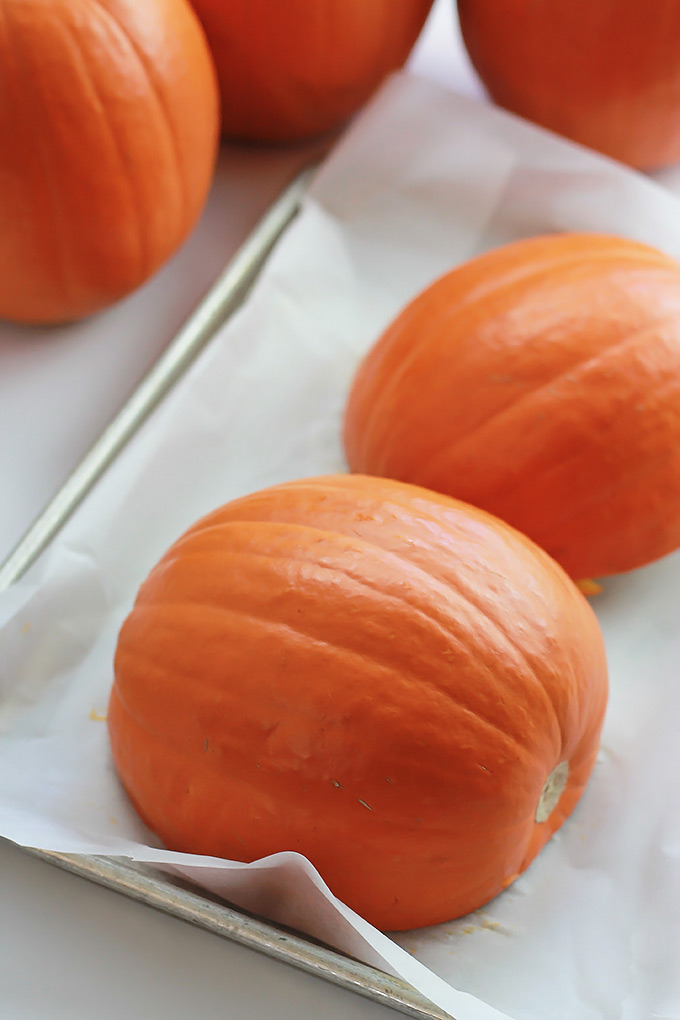 After the pumpkin has cooled slightly you can scoop the insides or just peel the skin.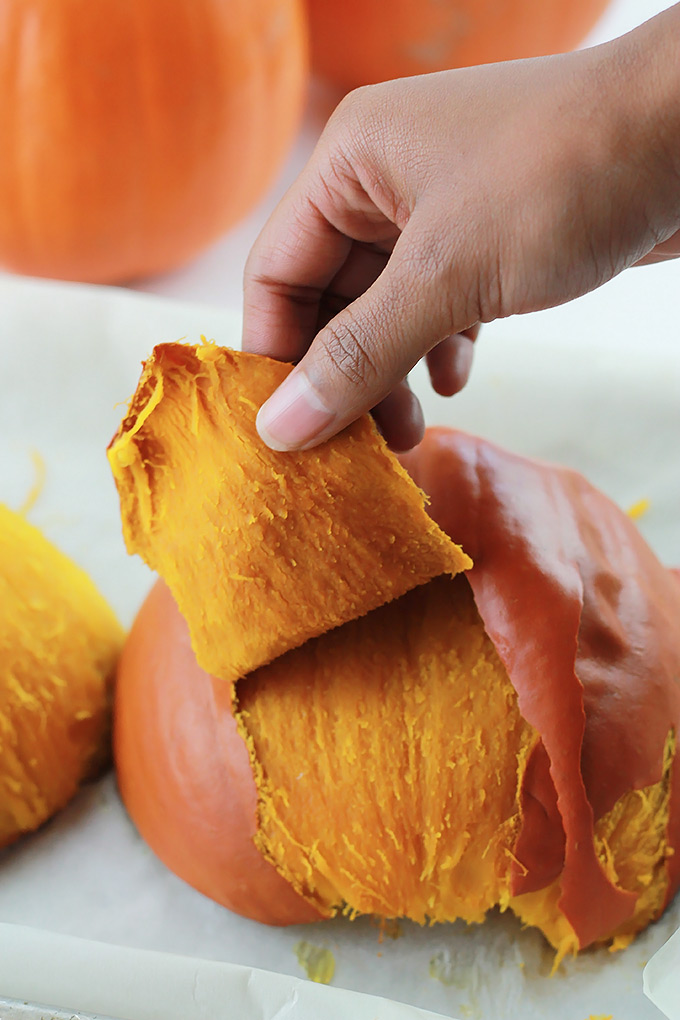 Use a blender to puree the pumpkin flesh until smooth.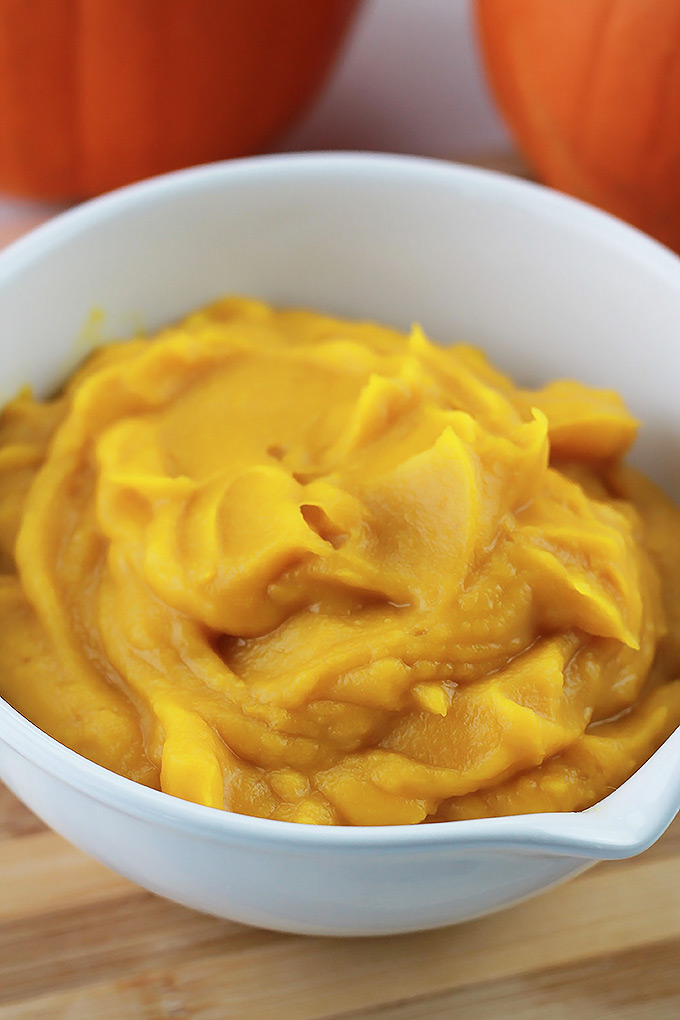 Because there is a bit of water in pumpkin, it's beat to strain several hours or overnight. I strained mine over a flour sack cloth. After draining I had about 2 cups of pumpkin puree.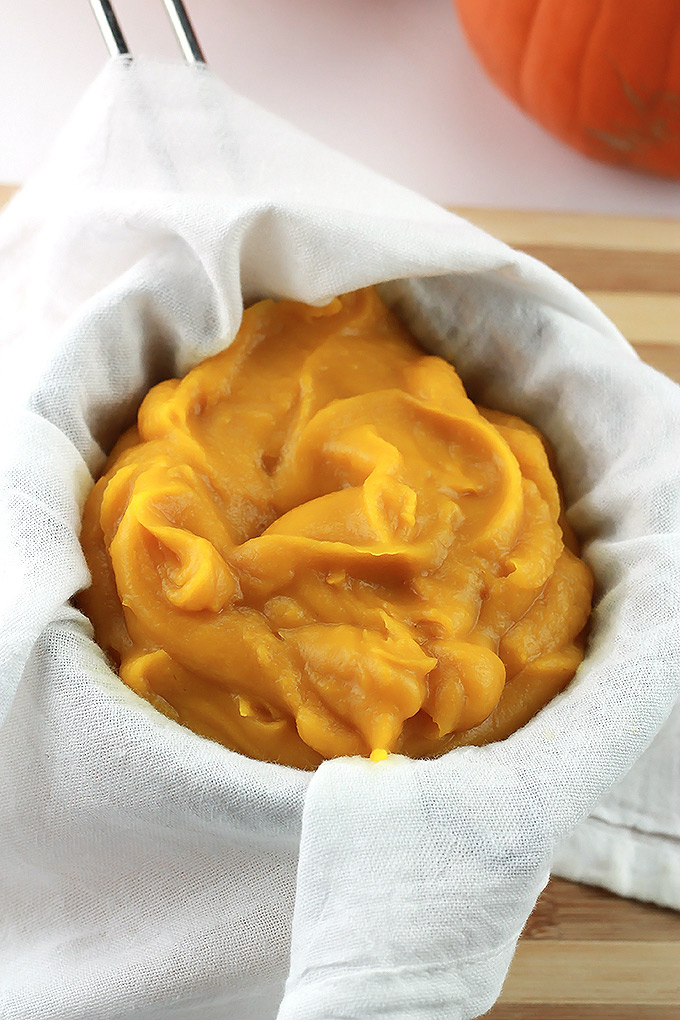 [tasty-recipe id="9688″]
[tasty-recipe id="9706″]
There you have it, your very own pumpkin pie spice and pumpkin puree.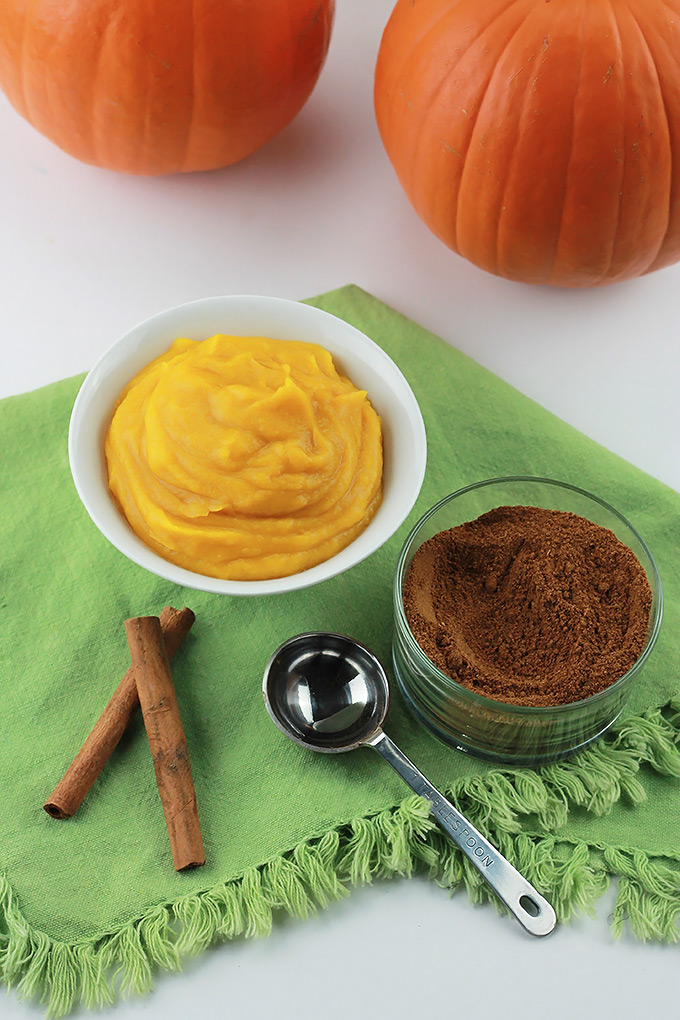 Congratulations to Shelly McDermott, she's the winner of
"The Plant-Based Journey"

giveaway.