Sweet strawberries, grilled peaches and burrata cheese make this Peachy Strawberry Pizza one you'll want to make over and over .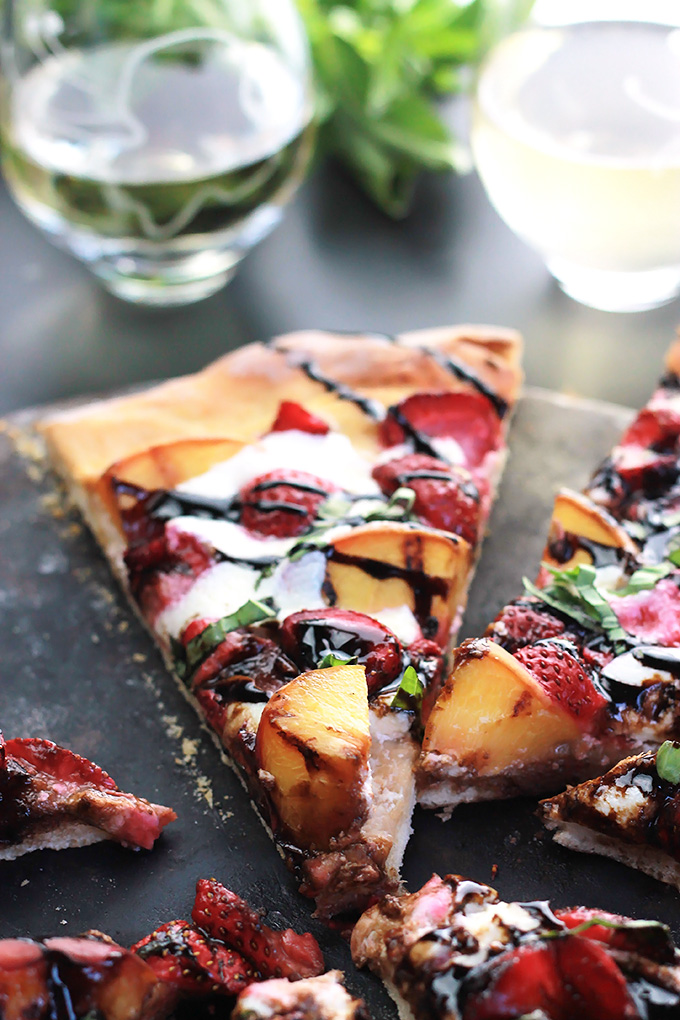 There have been lots of salad and pizza on my summer menu this year. I think one of the best ways to enjoy beautiful produce is the on a salad or pizza.
Some days I wake up knowing it's a pizza day and I can quickly mix the dough, allowing time for it to ride. But on the days when it's a last-minute decision, I'm glad I can purchase pizza dough from my local pizza shop or buy it from the grocery.
Today I'm sharing a pizza that is fast becoming one of my favorites, but I eat it sparingly because of the cholesterol, this isn't your traditional cheese pizza. This pizza is filled with juicy fruit and soft, creamy, melty cheese.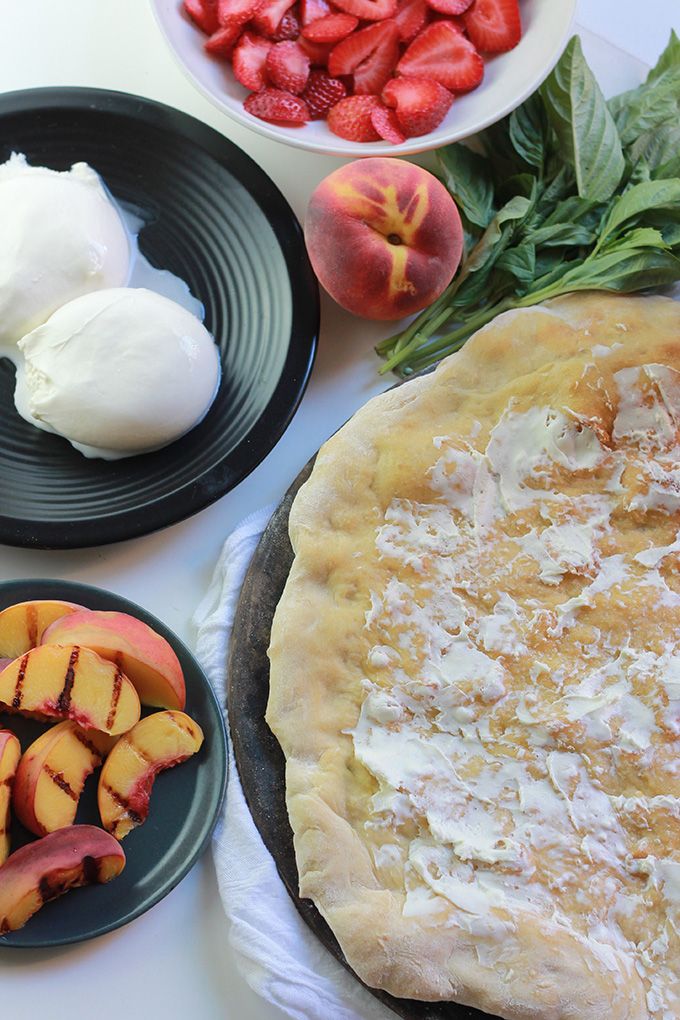 For all you grillers you can totally make this pizza on your grill. Check out The Kitchn for some great pizza grilling tips.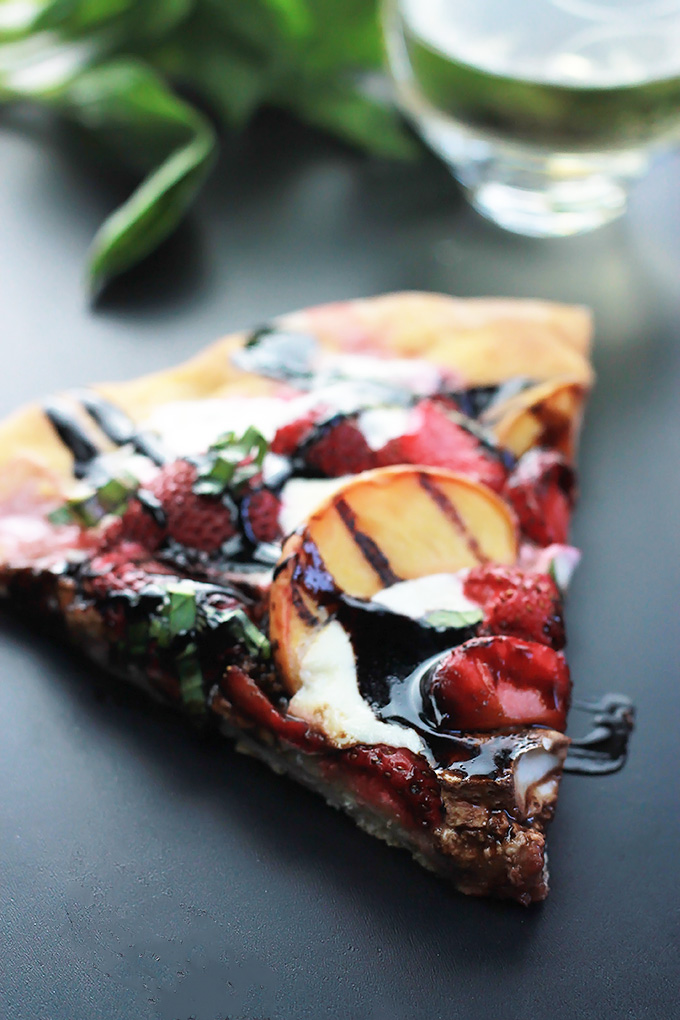 Something magical happens when sweet strawberries and juicy peaches are paired with creamy goat and burrata cheese. A sprinkling of basil and drizzle of Blueberry Balsamic Glaze takes it to the next level on the delicious scale.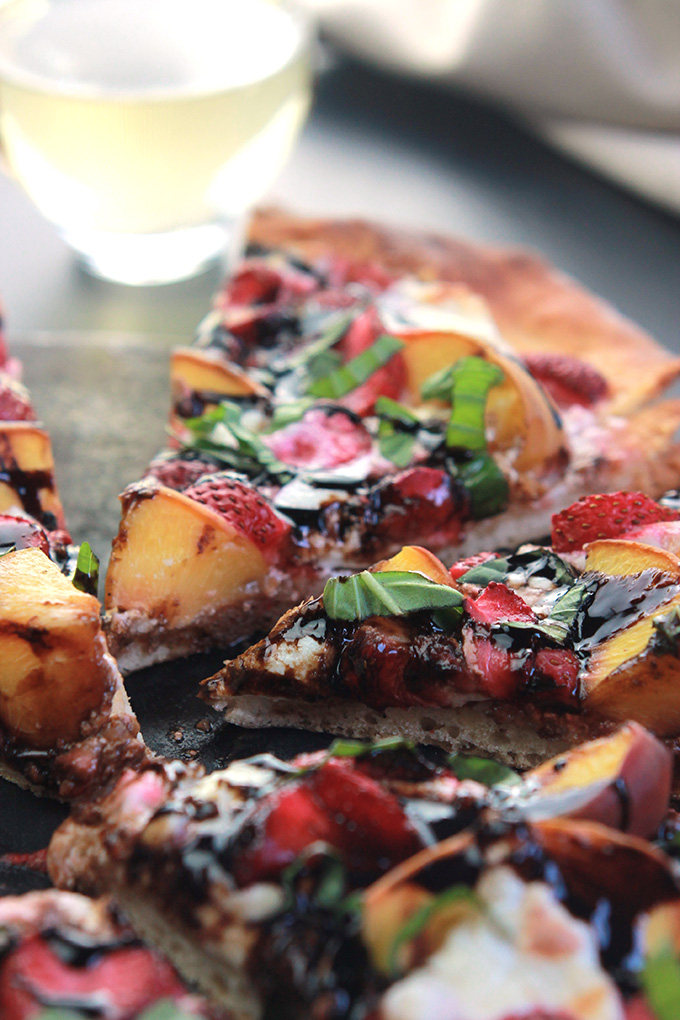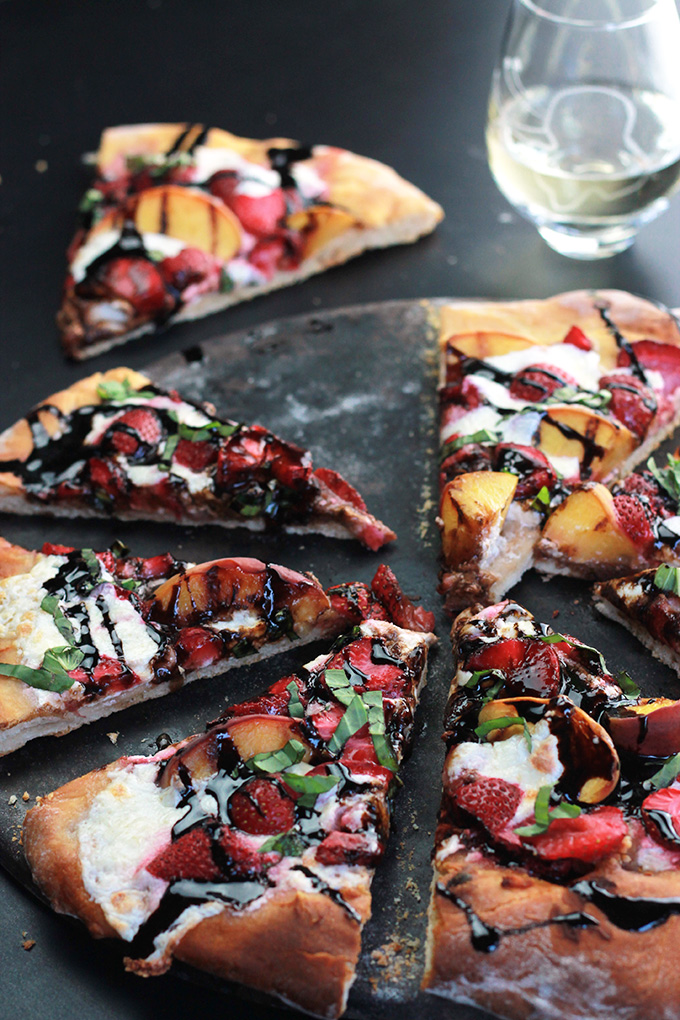 If peaches and strawberries aren't your thing, you can easily switch them out for the fruit of your choice.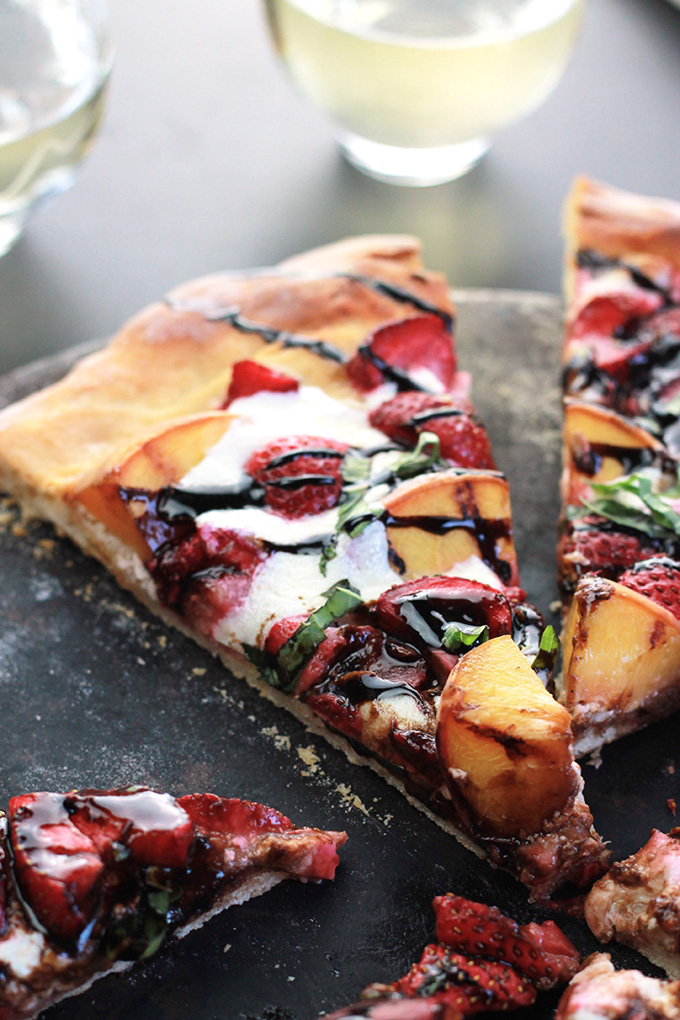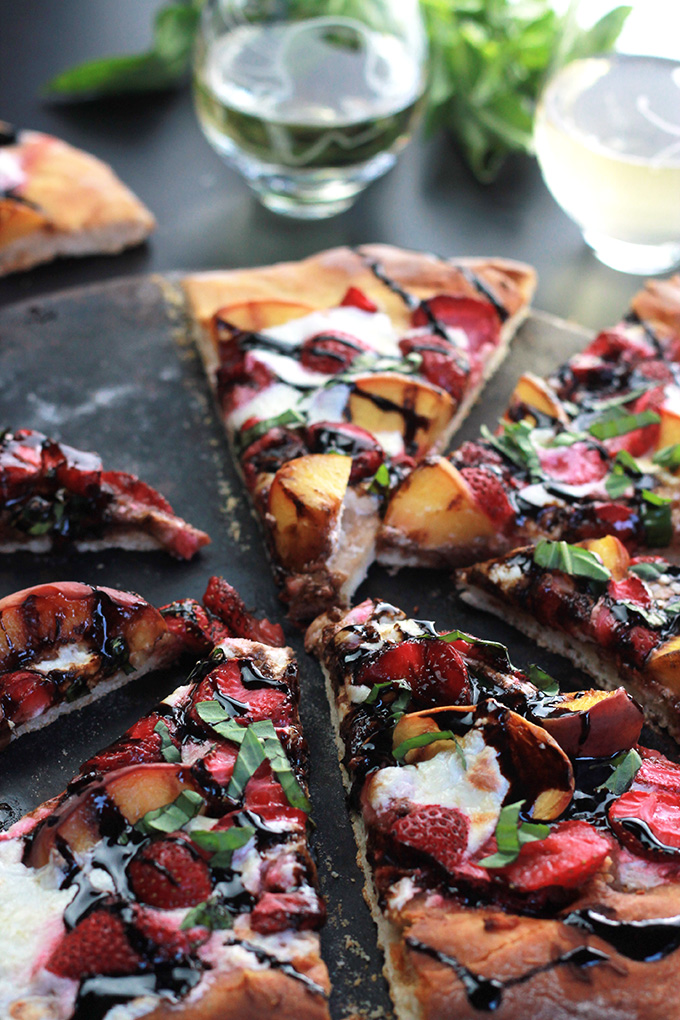 [tasty-recipe id="9802″]
If you make this recipe or a version of it, take a picture and share with me on Instagram, tag it #thewholeserving or leave a comment below. I'd love to see or hear about your version of this Peachy Strawberry Pizza.