Ready for a supercharged, healthy, hearty salad?  You're going to love this Israeli Couscous Kale Salad with Feta it's made with tender Israeli Couscous, roasted tomatoes, sweet potatoes and chickpeas tossed with seasoned fresh kale.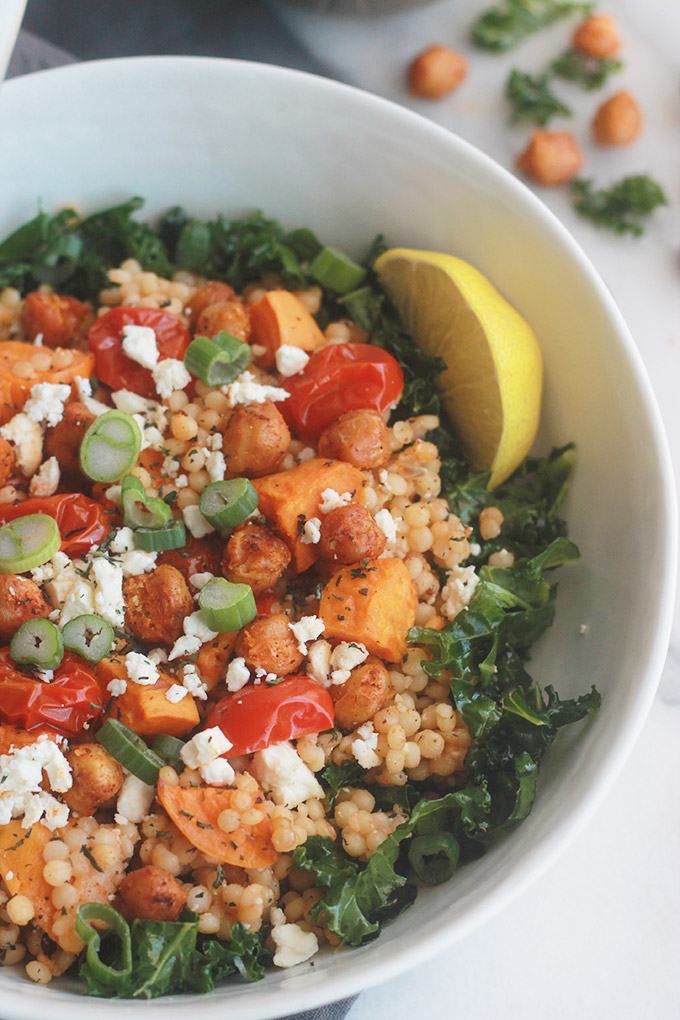 Growing up I can remember having salad mainly in the summer or as a side dish with a meal. Salads can be more than a quick summertime meal, with all of the delicious greens and grains salad combinations, salads can be very filling and have a comfort food feel.
I used Israeli couscous, also called pearl couscous, which is a pasta, its tender bite is perfect. However, for variety Quinoa, Farro or any other grain could be used in this salad.
After roasting the sweet potatoes and tomatoes, they both get mixed in with the couscous before tossing everything with the seasoned kale.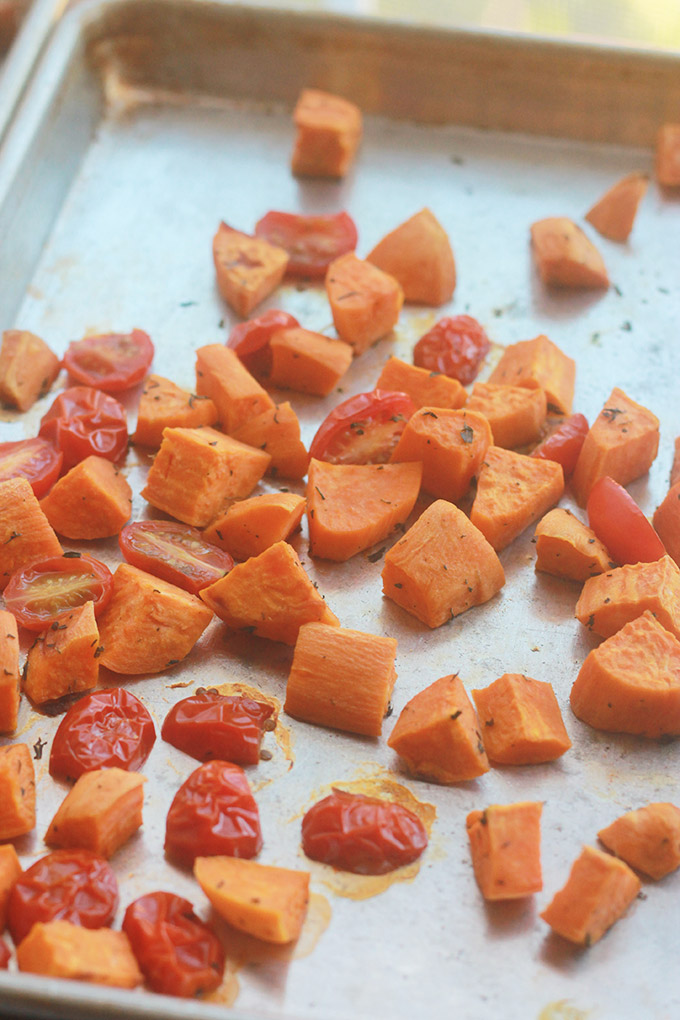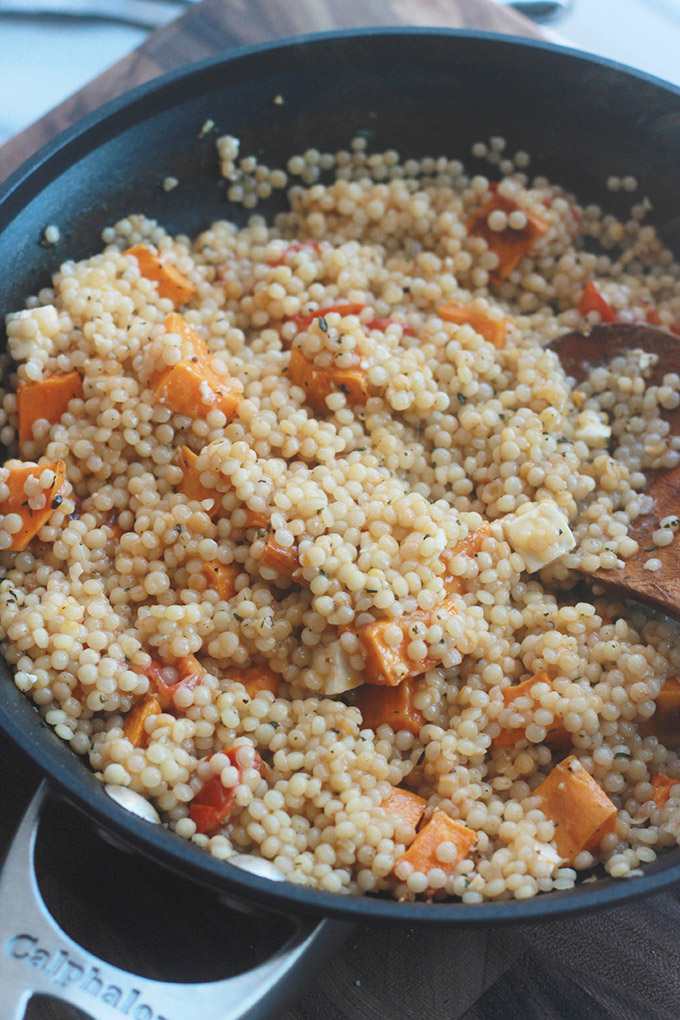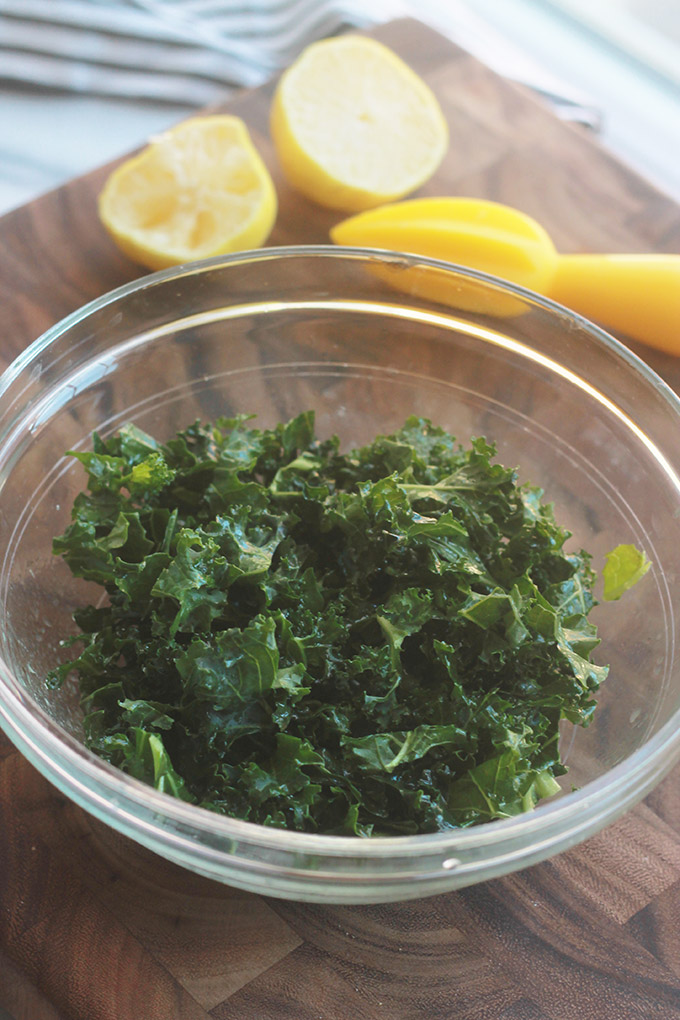 This salad passed the Taylor Test.
Taylor, my daughter who is a very picky eater can be very resistant to new or different foods, if she try's it and likes it, you can be sure it's a winner. And it's easy to make.
Loads of dressing is not needed, I simply drizzle a bit of extra virgin olive oil and squeeze a wedge of lemon over the salad before tossing on the feta.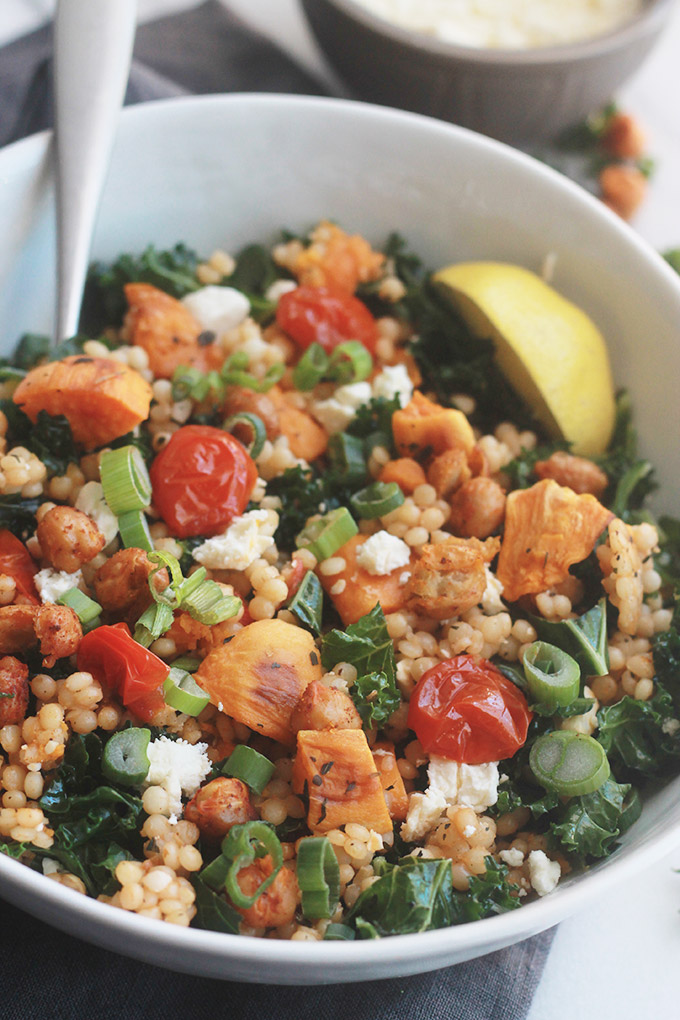 [tasty-recipe id="9604″]
If you make this recipe or a version of it, take a picture and share with me on Instagram, tag it #thewholeserving or leave a comment below. I'd love to see or hear about your version of this Israeli Couscous Kale Salad with Feta.