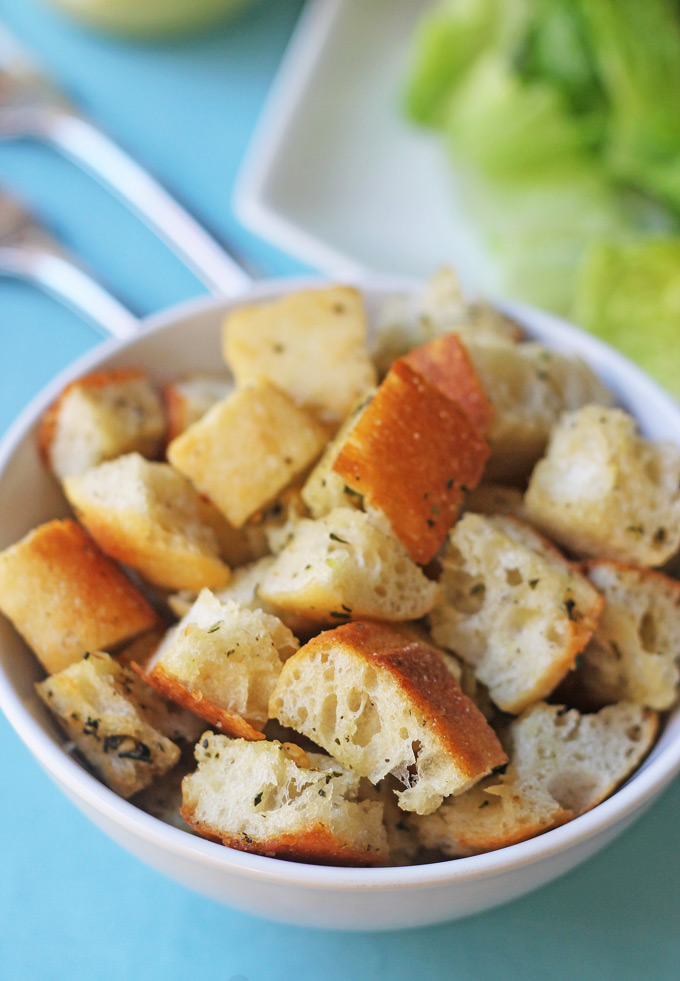 As a food blogger testing and retesting a recipe is very important before sharing, and sometimes there are leftovers, lots of leftovers. So after making the Vegan Dressing with Barley, I had some leftover bread and herbs, so I turned that bread into these tasty croutons.
The aroma of the herbs permeated the house drawing my daughter the taste-tester to the kitchen, before I knew it half the pan was gone. "These make a great snack", were her words.
What's so great about this recipe is, it's super easy and quick!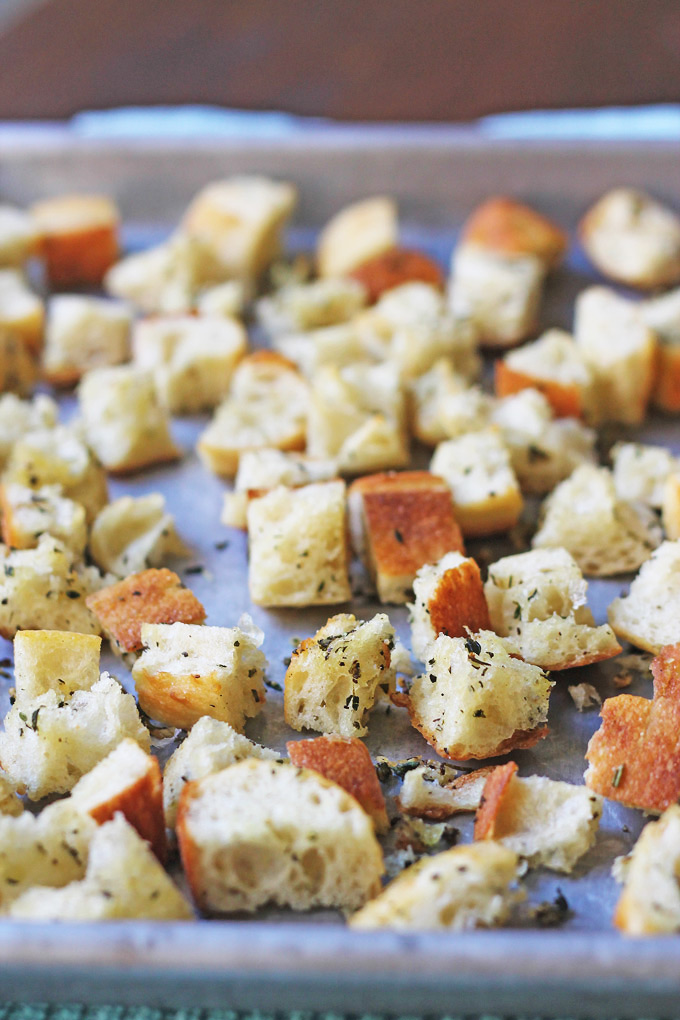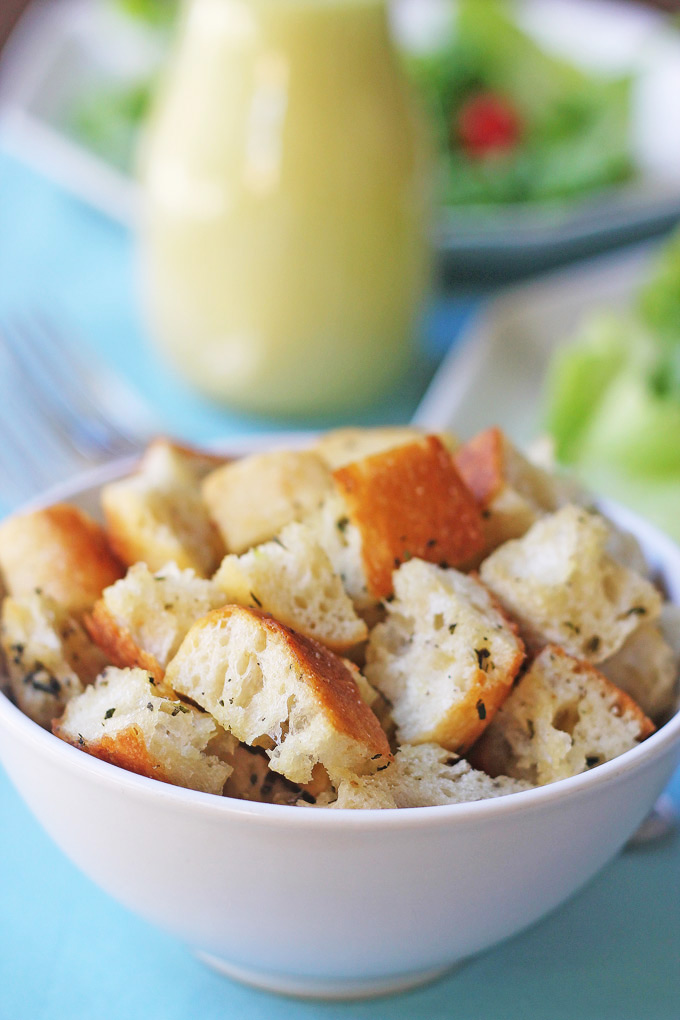 If you don't have any old bread around, go buy a loaf of french bread, wait a day or two and give this recipe a try. You might just give up boxed croutons forever.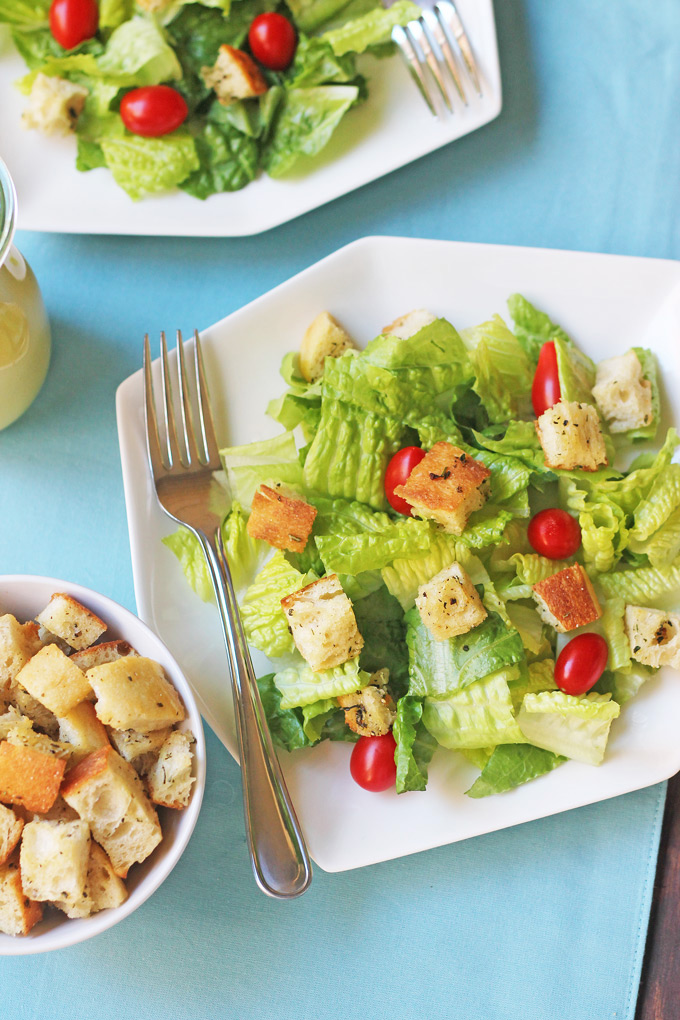 Impress your family and friends, heck, impress yourself. Give it a try!
Happy cooking!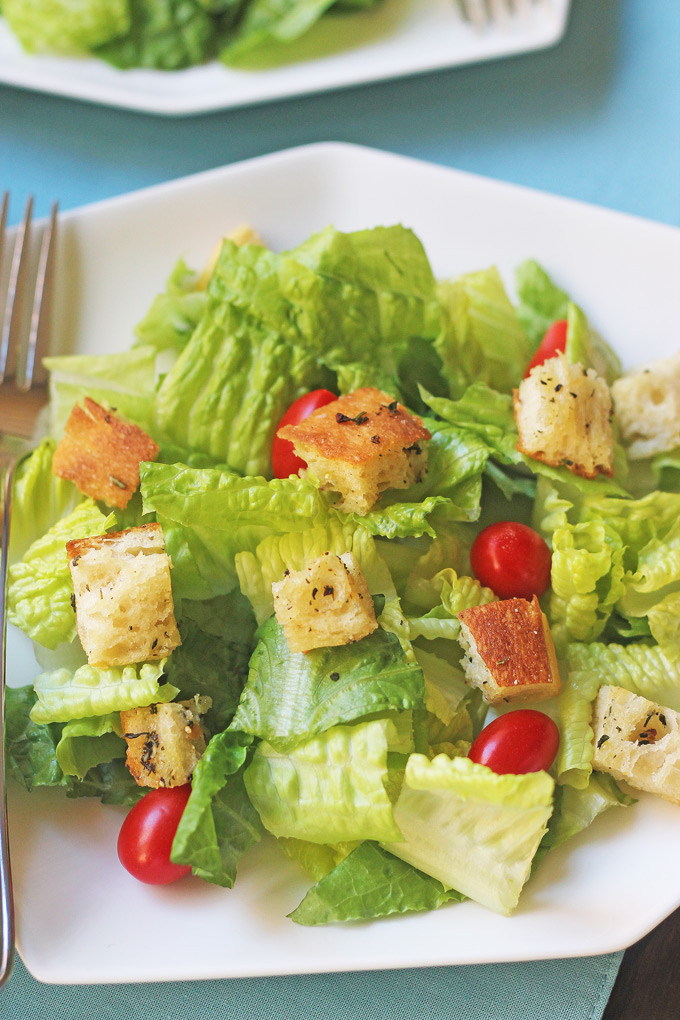 Print
---
5 cups

, cubed day old french bread or bread of choice

1 tablespoon

, chopped rosemary

1 tablespoon

, chopped thyme

1 tablespoon

, chopped sage

3 tablespoon

extra virgin olive oil

1 teaspoon

sea salt
---
Instructions
Preheat oven to 375 degrees.
Placed cubed bread into a large mixing bowl and set aside.
In a small bowl mix together herbs and olive oil.
Drizzle olive oil mixture over cubed bread.
Toss, using your hands to coat bread, transfer to shallow baking pan and sprinkle on salt.
Bake in oven for 10 to 12 minutes or until cubes are crisp.
Remove from oven and allow to cool before serving.
If there is any left store in airtight container and use within a week or two.
---
Shared with:
Little Miss Celebration-Best of the Weekend Link Party Simply Gloria-Show Stopper Saturday Link Party #69 Gingerly Made-Show Me Saturday Link Party Our Three Peas - Wine'd Down Wednesday #65