Smooth and creamy nut-free, dairy-free and oil-free Hemp Seed Herb Dressing!  Perfect for salads, sandwiches,vegetables raw or roasted, use it on just about everything.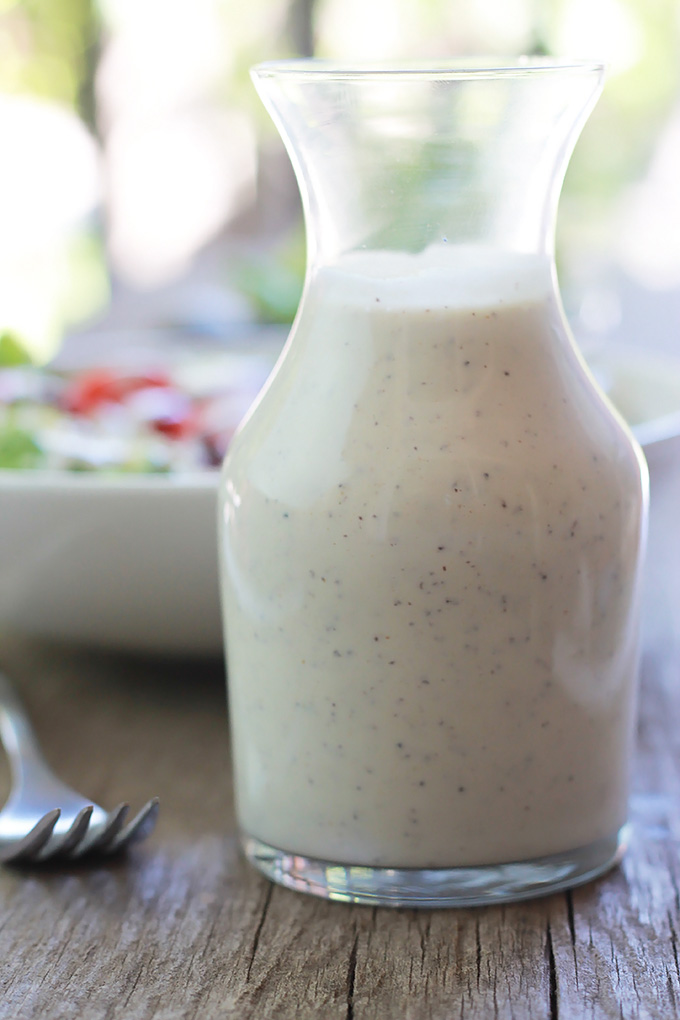 I really can't remember the last time I purchased a salad dressing. Quite frankly it's so much easier and healthier to make it a home.
Most vegan salad dressing are made with cashews but I needed one that was nut-free because I have a friend with nut allergies and she came over one day for lunch to enjoy a beautiful salad out on my patio.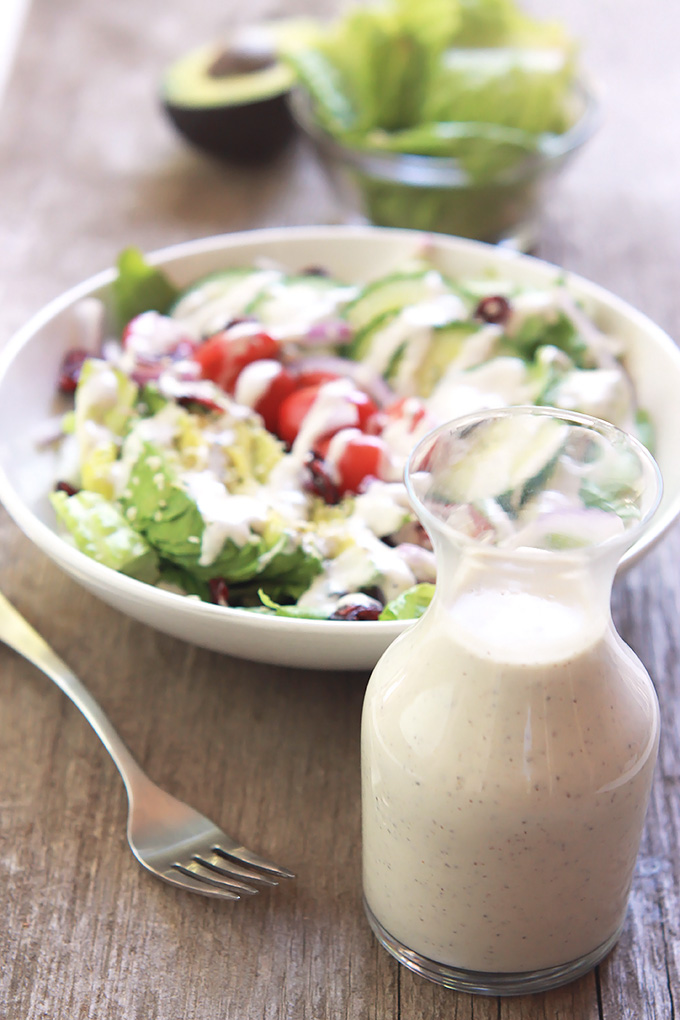 The solution to my problem was hemp seed. I can't believe I don't use it more for making dressings. I actually like the consistency of the hemp seed over the cashews. Not only did I not use nuts, I didn't add any oil. Hemp contains the good fats  and the essential fatty acids in hemp are needed in our diets to help provide energy to our bodies. Hemp seed oil is sometimes called "Nature's most perfectly balanced oil", because of its balanced 3:1 ratio of omega 6 to omega 3 essential fatty acids, which is thought to be optimum for long-term health. Visit Dr. Axe Food is Medicine for more info on the benefits of hemp seeds.
Hemp seed not only is a  provider of good fats, it also provides antioxidants and chlorophyll.  In this recipe it provides a delicious, tasty way to enjoy salads, veggies, sandwiches or just about anything you want to use it on.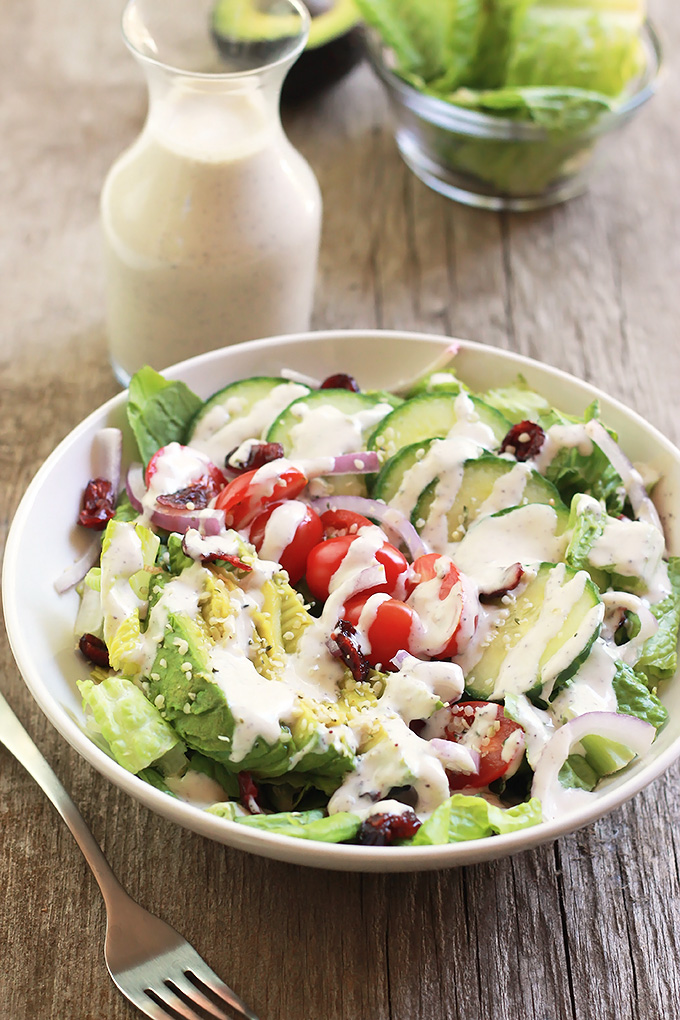 [tasty-recipe id="9798″]
If you make this recipe or a version of it, take a picture and share with me on Instagram, tag it #thewholeserving or leave a comment below. I'd love to see or hear about your version of this Hemp Seed Herb Dressing.