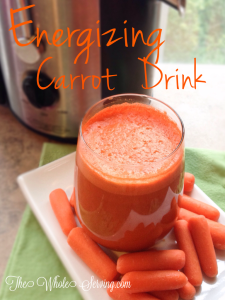 On most days you can find me starting my day off with the power of the greens,by way of a nutrient packed green smoothie,but sometimes I like to trade the green for some grange. This drink is loaded with vitamins and nutrients that keeps a body strong, which is important during the busy holiday, cold and flu season. Carrot
One of the richest source of beta-carotene, which helps fight against cancers.
Has vitamin A, that helps the retina of the eyes to function, vitamin A will not help you see better, but the antioxidant properties may help prevent cataracts and keep the eyes healthy.
Loaded with minerals from growing deep in the soil, (best to eat organic).
Cleanse and helps restore the liver.
Cucumber
Great source of B vitamins for energy.
Helps to hydrate the body, it's 95% water.
Helps to eliminate toxins from the body.
The magnesium and potassium may help lower blood pressure.
Contains cancer fighting lignans - lariciresinol, pinoresinol, and secoisolariciresinol, strongly connected to reducing breast, prostate, uterine and ovarian cancer.
Apple
Fiber rich.
Vitamin C
The antioxidant quercetin aids in endurance,because it helps make oxygen more available to the lungs.
Celery
High in vitamin K.
Has anti-inflammatory benefits, especially in the digestive tract.
Kale
Has protein and fiber and is high in beta carotene, vitamin k, c, lutein, zeaxanthin and calcium.
Contains sulforaphane, especially when chopped or minced. Sulforaphane is a chemical with strong anti-cancer properties.
Lemon
Strong antibacterial, antiviral and immune boosting.
Aids in digestion and helps to cleanse the liver.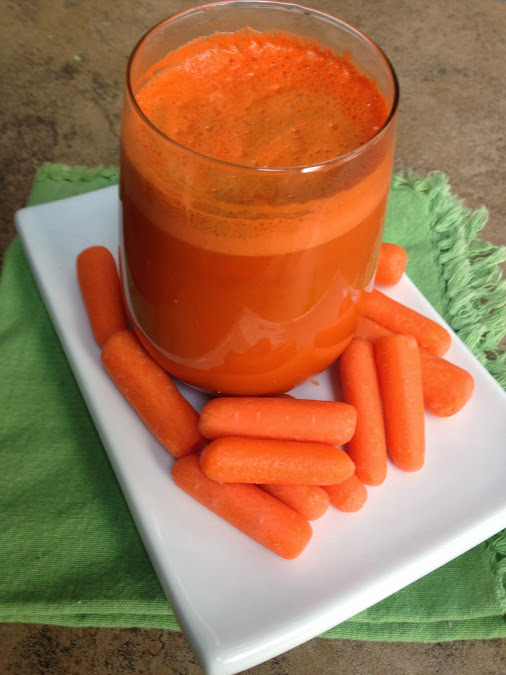 Ingredients
7 to 8 stalks of carrots
2 green apples
2 meduim cucumbers
2 celery stalks
2 kale leaves
1 lemon, peeled
Instructions
1. Juice all ingredients through your juicer.
2. Blend and drink up the goodness.
Best to drink as soon as it's made, don't store for later.
Pineapple is another fruit that is great in this drink.
Another option
Blend with frozen bananas or almond milk, or both for a tasty smoothie.
Happy Juicing!
Sources
http://healthyeating.sfgate.com/benefits-having-carrots-day-4028.html