Egg-less and oil-free these Easy Vegan Waffles are soft and tender inside and crispy outside. So easy, no need to wait for the weekend to enjoy!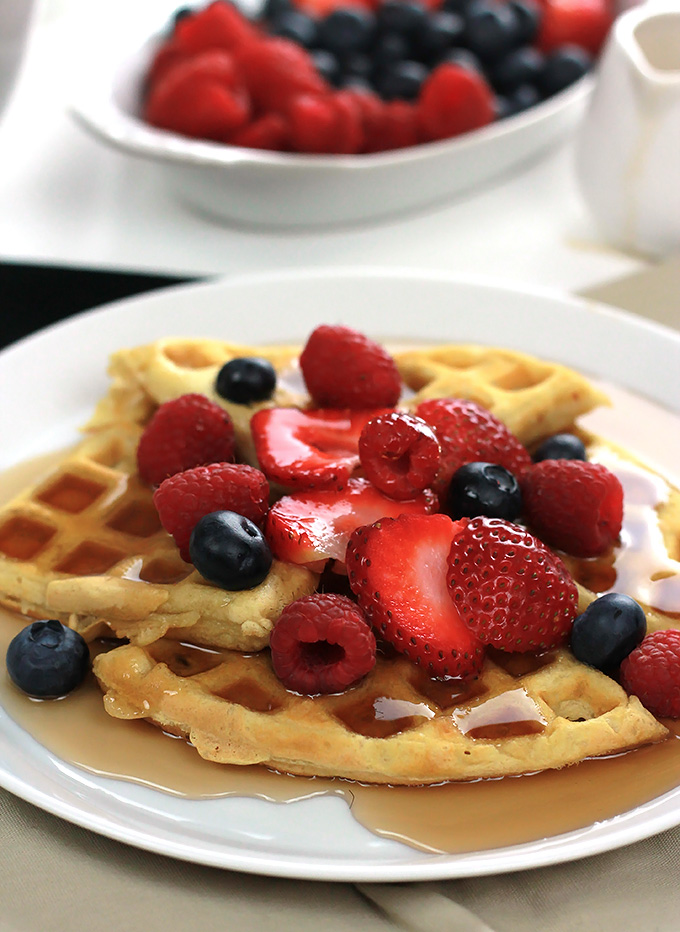 This recipe is so simple and delicious, yet getting it right has been so complex because baking is truly a science.
What I was aiming for was a vegan waffle that didn't use flax seed and wasn't supper hard or flat. After many, many tries I finally got it. One of the biggest problem was the metallic taste from the baking soda. After a number of combinations, I finally found one that did the trick. A combo of baking soda, aluminum-free baking powder and a small amount of cream of tartar. When using baking soda you don't want to use too much and sometimes adding an acid is needed to get rid of the metallic taste, so I decided to use cream of tartar.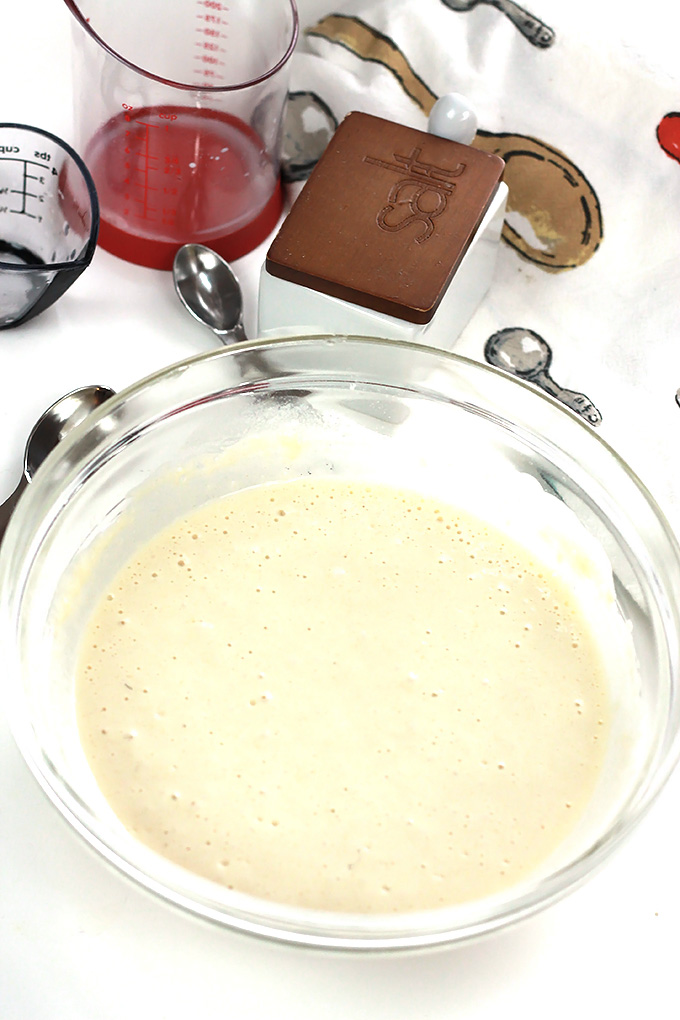 I made them with all-purpose flour, bread flour and gluten-free flour. The fluffiest were the ones made with bread flour, because it has more gluten protein. For those of you who need a gluten-free recipe, adding a small amount of oil (about 1 tablespoon) in addition to the apple sauce helps keep the waffles moist.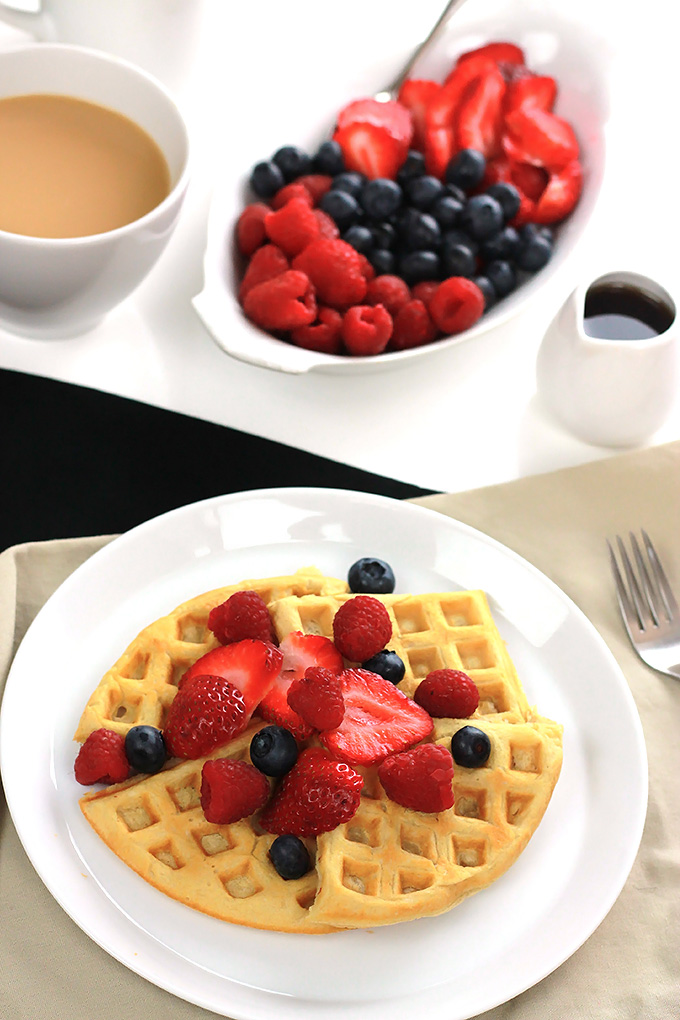 If you're one who thinks you can only have waffles on the weekends, you can make these in no time during the week. I would suggest mixing the dry ingredients in your bowl the night before. In the morning just mix in the wet and you'll have waffles in no time. Serve your waffles with syrup or jam like this No-Cook Strawberry Mint Chia Jam.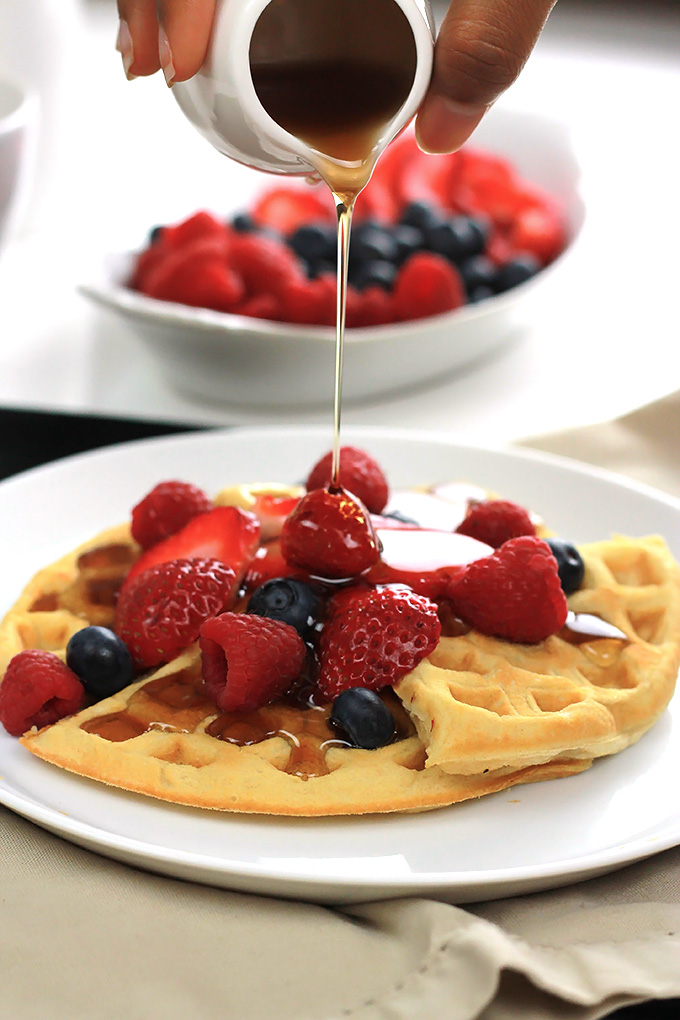 [tasty-recipe id="9794″]
If you make this recipe or a version of it, take a picture and share with me on Instagram, tag it #thewholeserving or leave a comment below. I'd love to see or hear about your version of these Easy Vegan Waffles.