Crispy Baked Cauliflower Steaks – These panko crusted, oven baked cauliflower steaks will blow your taste buds away. You have to give them a try!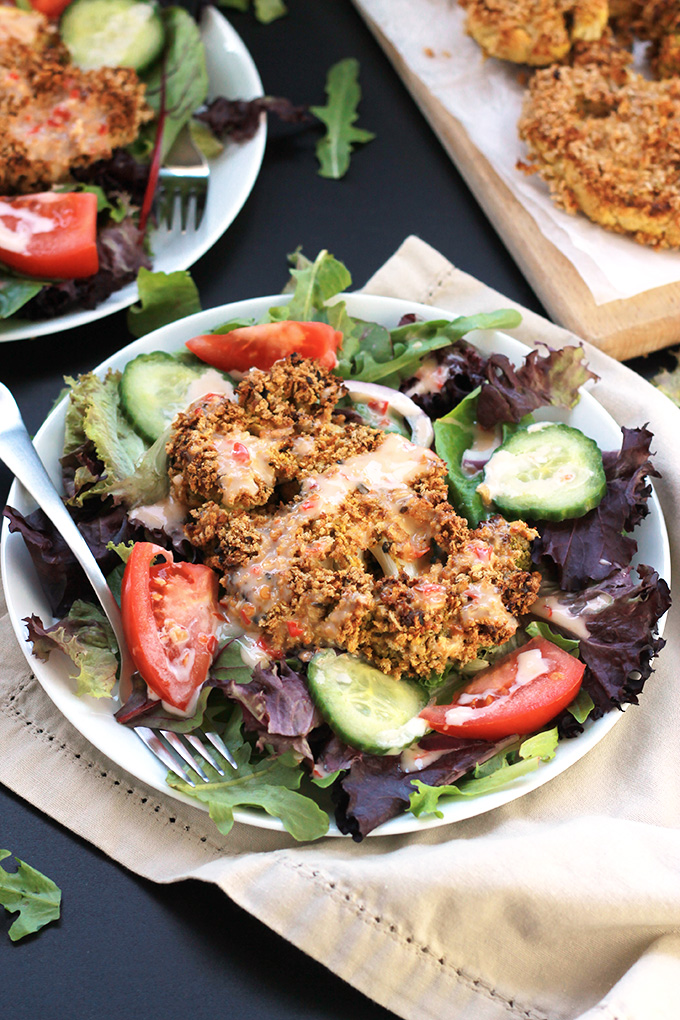 Who knew cauliflower could be so good, frankly in my opinion cauliflower is not loaded with flavor. When I was a child my mother would serve it in a medley with broccoli and carrots or alone smothered in cheese sauce. However, its lack of flavor makes it very versatile, great to use when making a vegan white sauce or mock rice in raw recipes. Now there are steaks, yeah cauliflower steaks. I know it's nothing like the real thing for you meat eaters, but let me tell you these babies are loaded with flavor. Actually this is my veggie version of chicken-fried chicken. While in the oven the aroma filled my kitchen, my daughter thought I was cooking chicken for her.
Seasoning is key to making cauliflower more flavorful. Lately I have been making my own seasoning blends and this one is what used when seasoning these cauliflower steaks. Simply mix and store in an airtight container.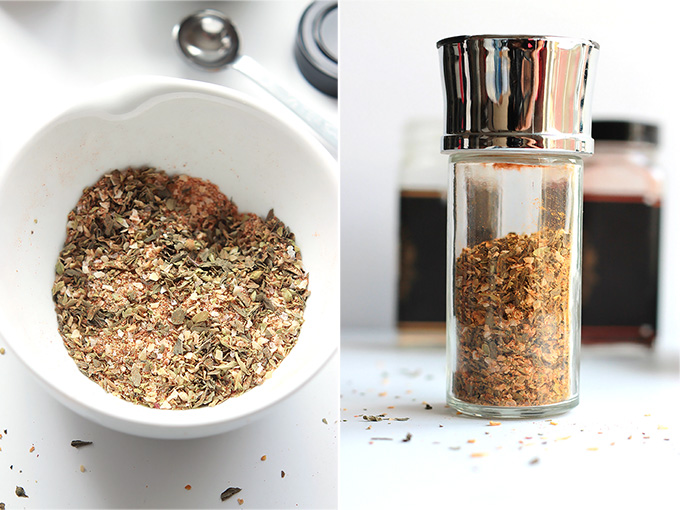 I picked up two heads one of them green just for the fun of it. When picking the cauliflower, pick one with the florets pretty tight together, the florets stay together more when slicing. You will have some fall off but that's ok, they can be smaller steaks or little poppers.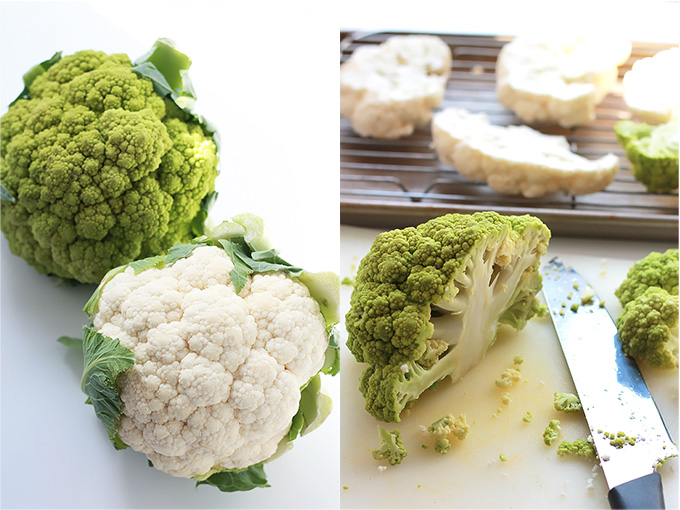 So now all that needs to be done is dip in the batter, dip in the crumbs and bake in the oven.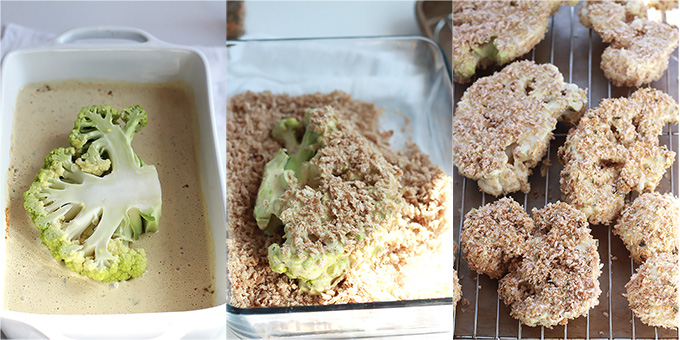 At first glance it looks like it could be a piece of fried chicken, don't you think.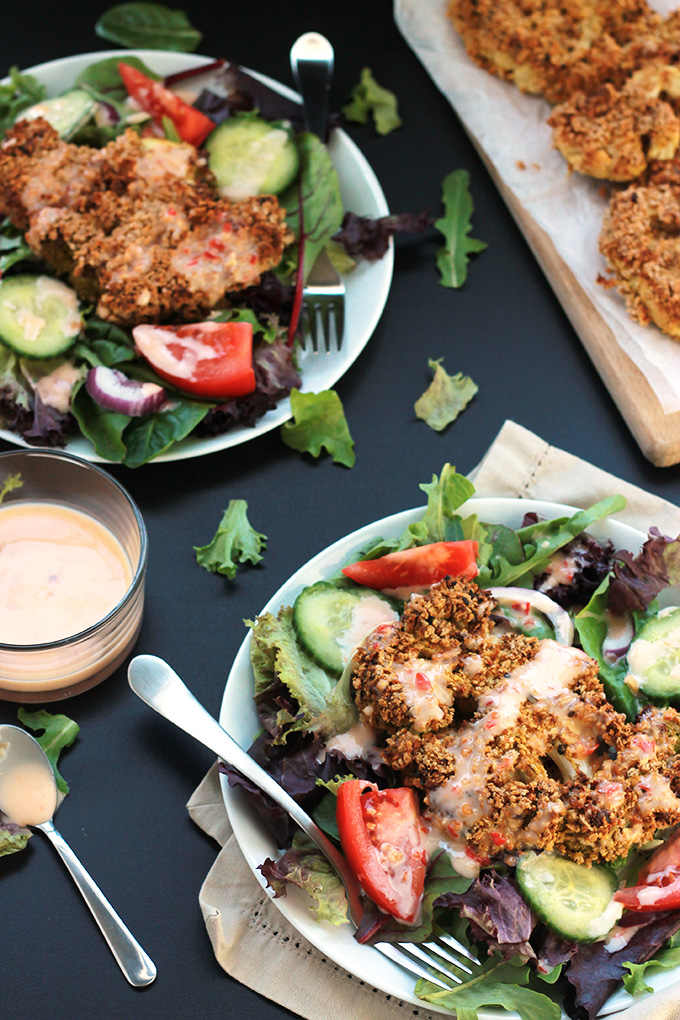 Served up as the main ingredient in a salad makes this a filling lunch or light dinner.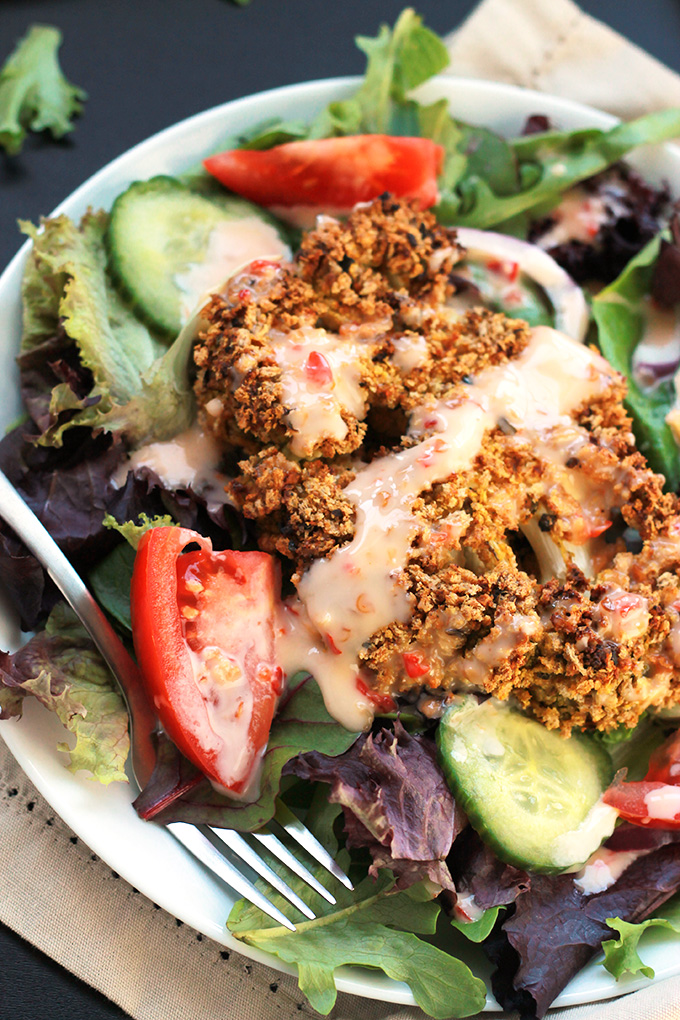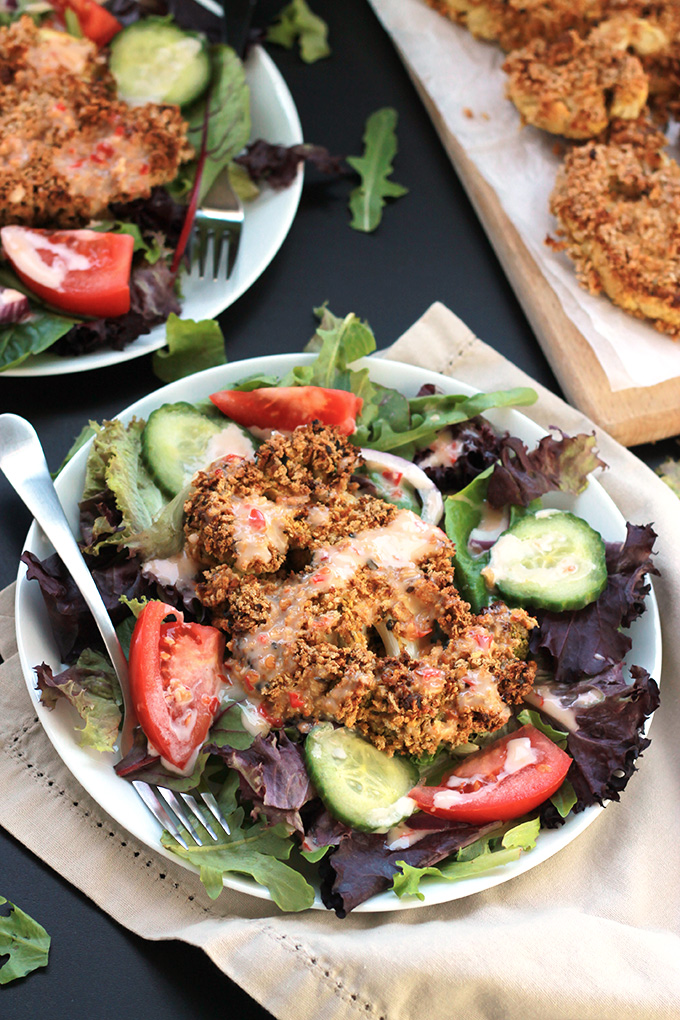 [tasty-recipe id="9736″]
[tasty-recipe id="9746″]