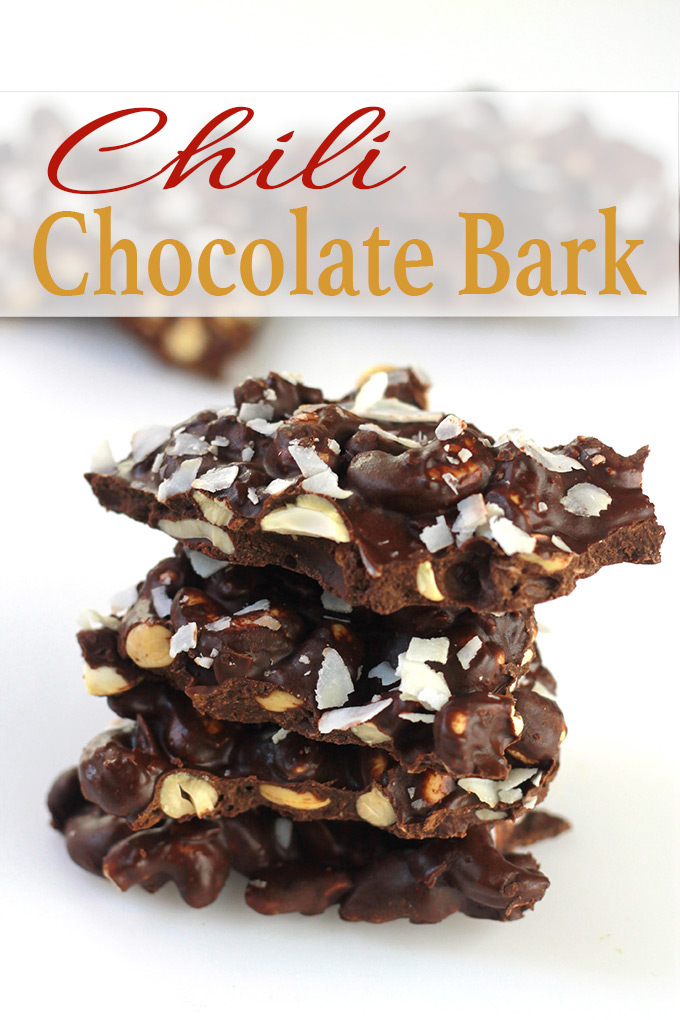 Superfood, Super Delicious, Chili Chocolate Bark!
It's so amazingly yummy, you may lose your self-control.
Smooth dark chocolate with a crunch of cashew, dried coconut and a hint of heat from hot chili oil, every bite will leave you wanting more.
I'm not a big candy bar eater, but I love making batches of bark because I control the ingredients. I usually make a double batch and freeze half, if I lose control, there's always more.
That's what great about bark, other than the fact that it's delicious, it's fast and easy to make.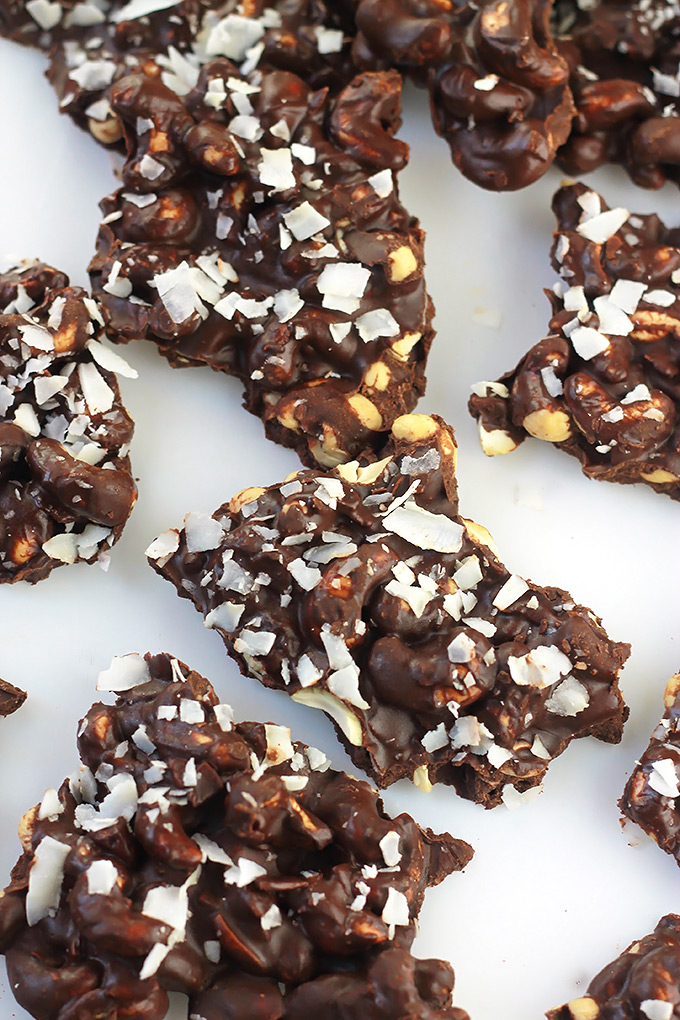 As far as candy goes, I like to think of this as a much healthier version of candy.
Dark chocolate…good for your heart.
Coconut…speeds metabolism, high in fiber and improves digestion.
Cashews…lower in fat than most other nuts and high in proanthocyanidins,  a flavanol which help keep cancer cells from dividing.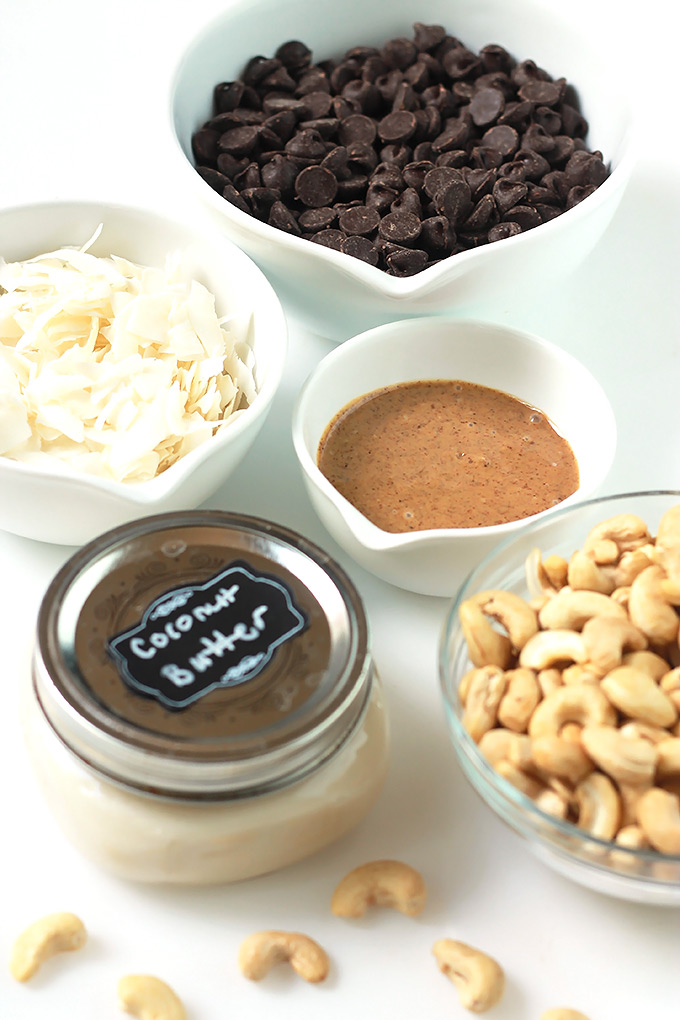 This bark is a melt in your mouth slab of deliciousness with just a touch of heat from the addition of hot chili oil.
Hot chili oil… anti-inflammatory and analgesic properties.
The heat in this bark is subtle and warms a bit after swallowed. You may just need to make more than one batch, one to share and one just for yourself.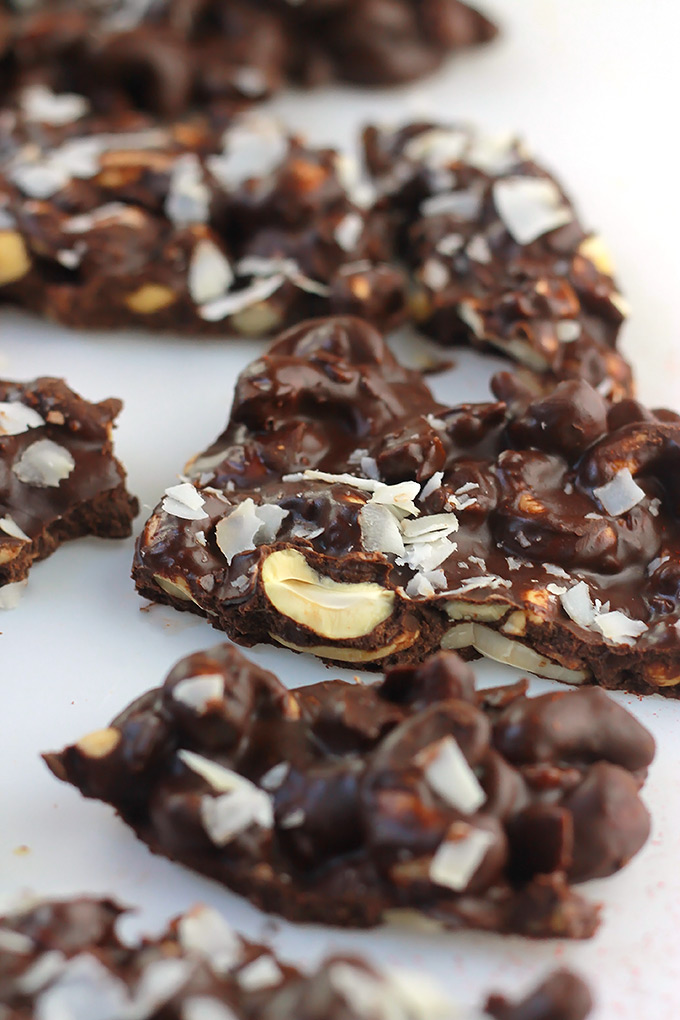 [tasty-recipe id="9898″]
This post was shared with: Pint Sized Baker-Two Cup Tuesday, Lou Lou Girls-Fabulous Party, Marilyn's Treats-Wake Up Wednesday, My Rays Of Sunshine-Wine'd Down Wednesday