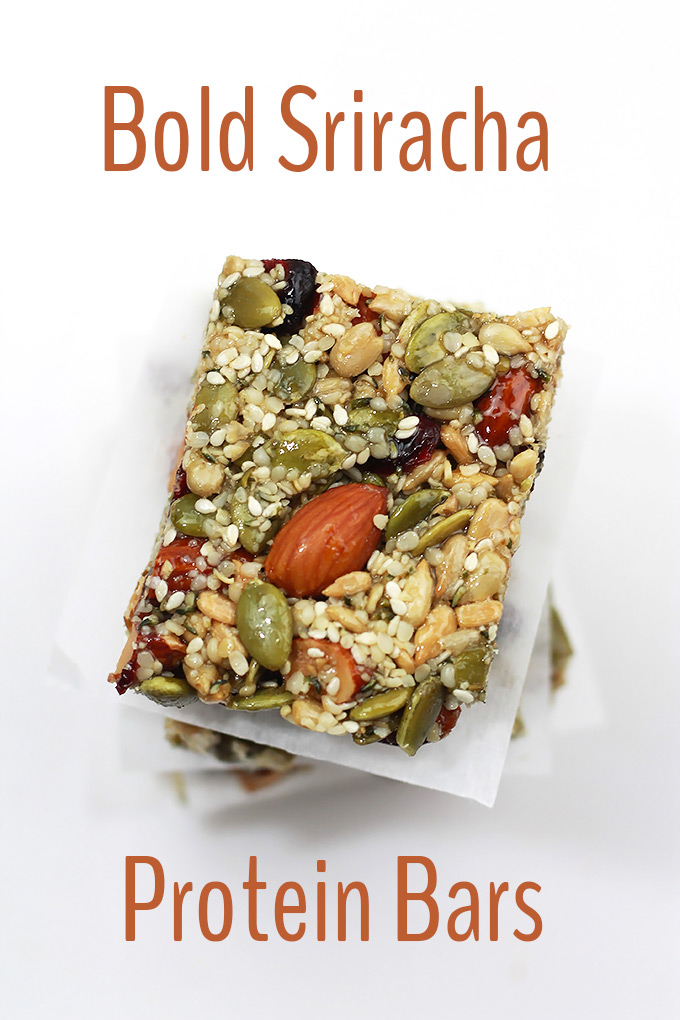 I got hooked on protein bars about four yeas ago, when I was training for my first half-marathon, they served as post workout fuel and breakfast on the days I did my training runs before work and didn't have time for a prepared breakfast. Not much has changed, I still love them, except now I'm making them more often at home rather than forking out $2 or more dollars per bar.
Don't get me wrong, I still buy them every now and then, but making them is so easy, and these are OMG good.
I like to put a mix of nuts, seeds and dried fruits.
There are many recipes for protein bars, bake and no-bake, this recipe is no-bake, no need to heat your oven.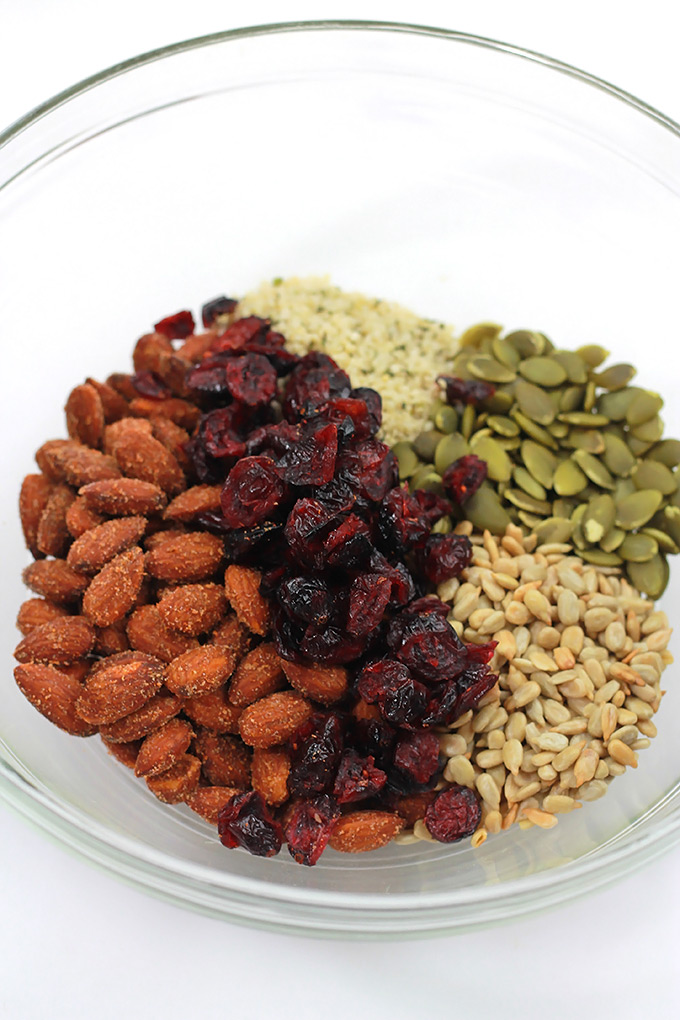 There's another twist to this recipe, I used Blue Diamond Almonds Bold Sriracha, a flavor from their bold line of products, this one is my favorite.
I used brown rice syrup and agave to bind everything together. My first go round making this, I used the brown rice syrup cold, it was a flop, literally a flop, it didn't hold the ingredients together and it wasn't easy to mix.
But still tasty.
The key is heat, when heated brown rice syrup thins and makes the mixing easier and as it cool it becomes hard, binding everything together.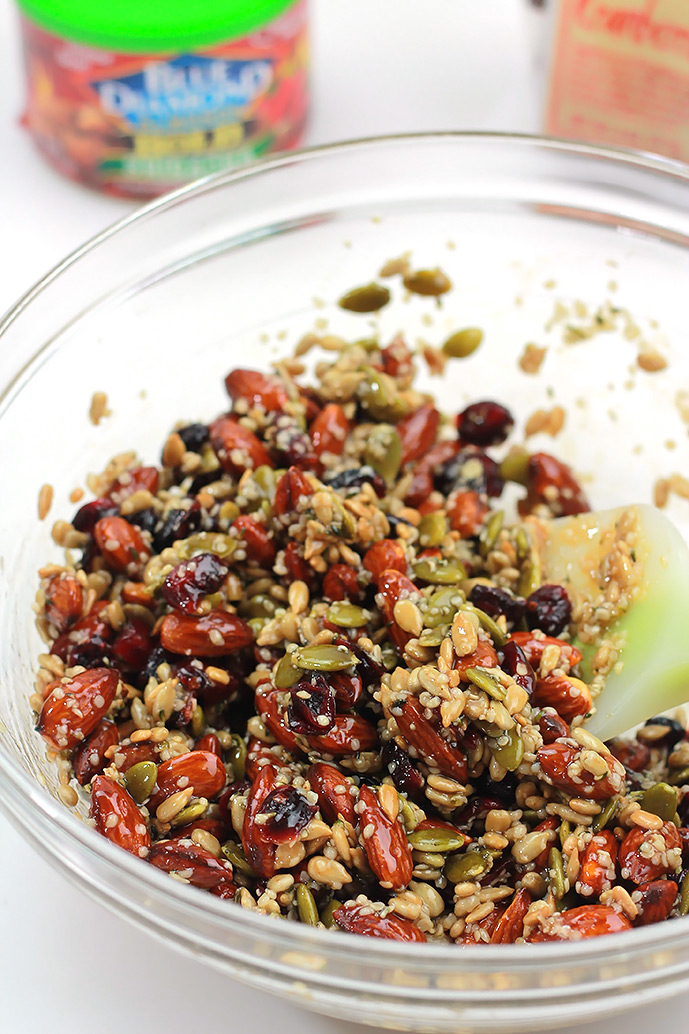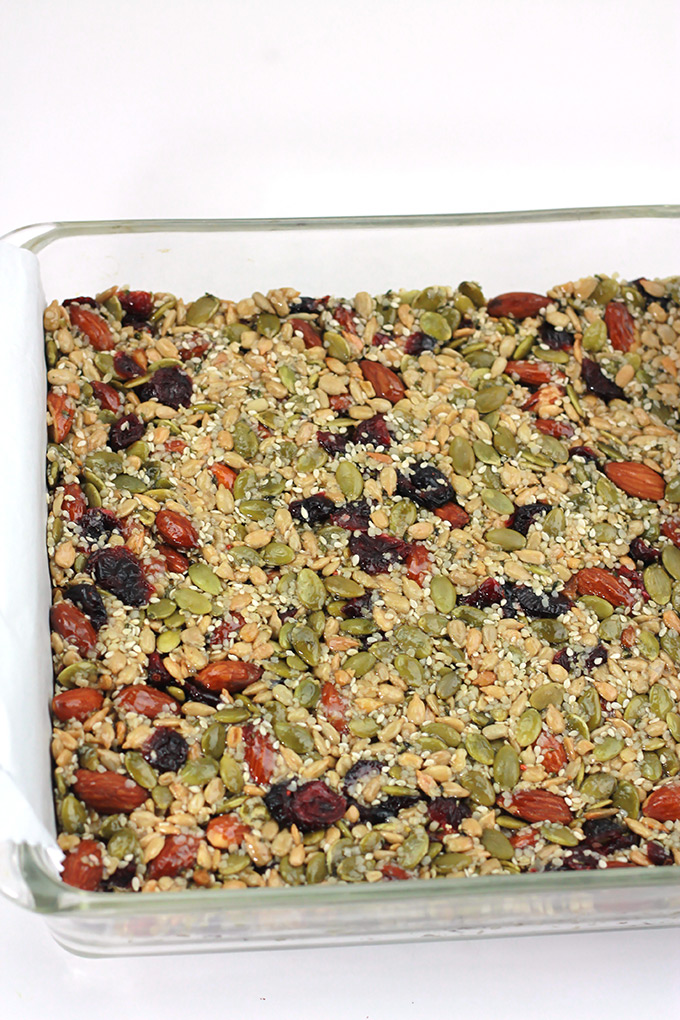 Spicy, salty and sweet!
Make them for pre-workout, post-workout, or an on-the-go breakfast or snack.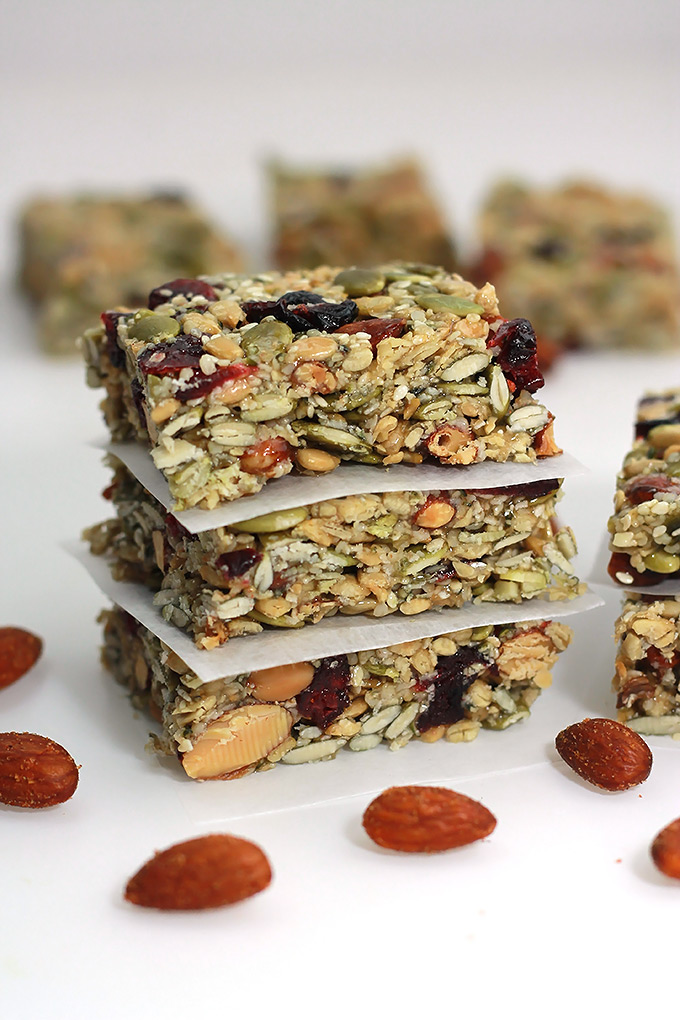 [tasty-recipe id="9892″]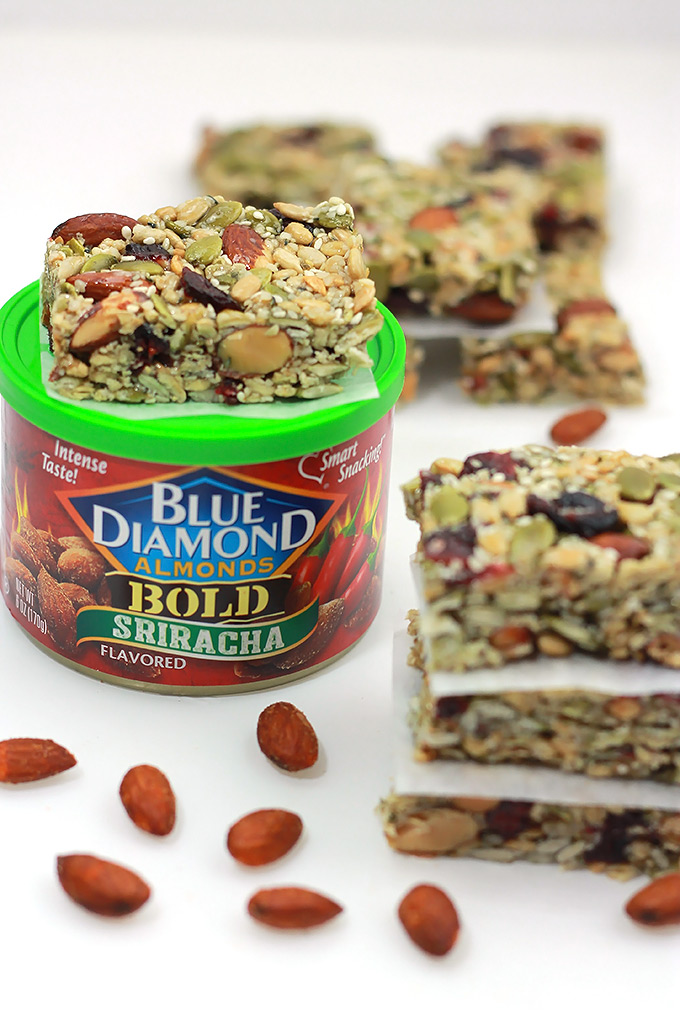 This post is sponsored by Blue Diamond Almonds. Opinions are my own. Thank you for supporting the brands who support The Whole Serving.
Shared with: Lou Lou Girls-Fabulous Party #64, Cornerstone Confessions-Titus 2 Tuesday#161, 3GLOL-Teach Me Tuesday